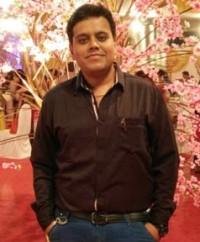 Mumbai-resident Bhavik Bhadresh Mody -- who weighed a 103 kilos -- shed 25 kilos in just six months.
His weight loss story will leave you motivated. You can share yours too!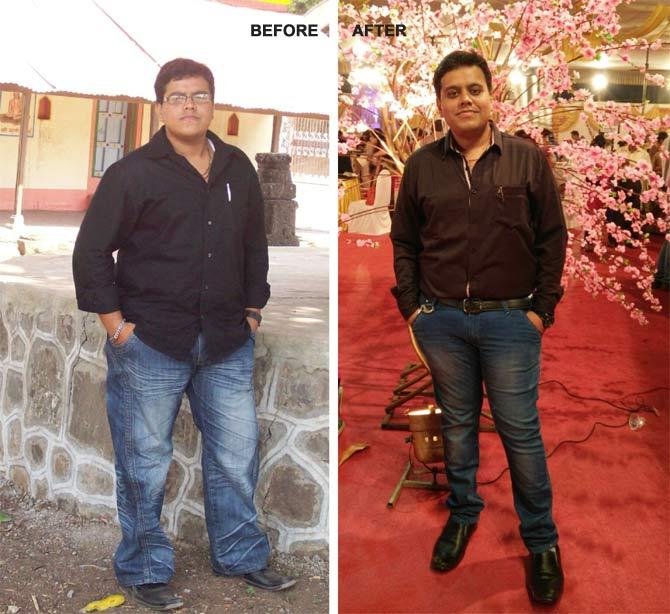 Photograph: Kind Courtesy Bhavik Bhadresh Mody
As a child I wasn't obese. I was fine till Class VII.
But with studies getting tougher, I spent more time with my books and homework. Gradually, I put on weight.
It wasn't only because of studies, but also due to my bad eating habits. I used to eat more at night and less in the morning.
When I was in Class X, I had already become the fat boy in my school.
The situation got worse when I went to college. I started eating oily food.
At that point in life, I didn't worry about my weight. Until one day I met my friend who used to be exactly like me -- overweight.
But I was shocked to see him become a slim and handsome boy now.
I decided to become fit too. I began working out and followed a highly professional diet plan.
I was 103 kilos when I started to workout.
I walked 3 km every day. Eventually I walked for 10 km, in which I ran for 5 km.
I also indulged in different modes of workout like spinning, yoga and weight training. I even started a no-carb diet.
My diet included a heavy breakfast upma, poha or oats chilla) with a glass of milk.
In the afternoon, I took two chapatis made of barley with curd, salad and boiled sabji. Fruits with low sugar and high fibre content was for the evening.
I even fasted once every week. Sometimes, I had a fruit on the days I fasted.
Remember, three to four litres of water is a must every day.
Green tea with lemon is also helpful. Avoid oil, sugar, rice, wheat roti and bread.
Finally I achieved my target. I lost 25 kilos in six months. Now I weigh 78 kilos.
My focus now is to lose some more weight, but also gain a bit of muscle mass through weight training. It will make my body get a proper shape.
My message for guys on the heavier side is, 'Nothing is impossible in this world, if you believe in yourself strongly.'
ALSO SEE
#FatToFit: How I lost 15 kilos in four months
Have you recently lost weight? We want you to share your weight loss story with us.
Write in to getahead@rediff.co.in (subject line: 'Fat to Fit'), with a before and after photograph, if possible, and we'll feature the best entries right here on Rediff.com!