We've been asking you, dear readers, to share your inspiring fitness stories with us.
Rediff reader Luvkesh Chanchlani from Ulhasnagar, Mumbai tells us how he went from 145 to 95 in just 7 months by following a ketogenic diet.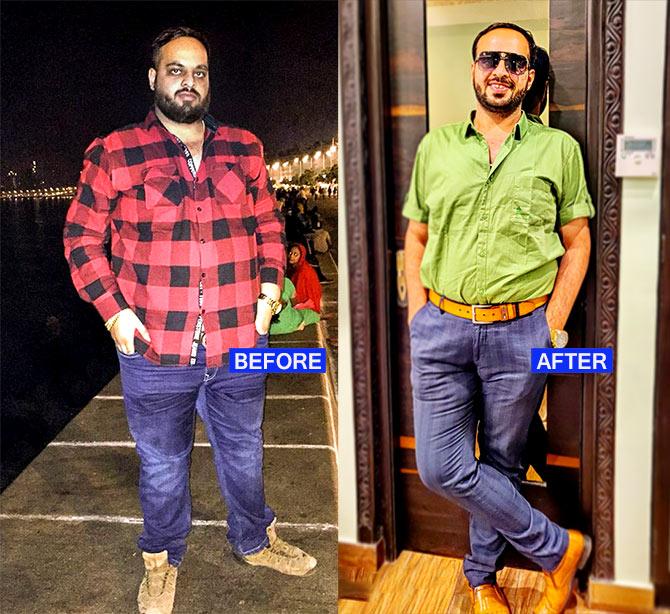 I am a businessman involved with steel manufacturing and fabrication.
Most of the time, I would eat junk food. Blame it on my unhealthy lifestyle, I started gaining weight.
In February 2019, when my weight reached 145 kg, I got worried.
I looked at myself in the mirror and realised it was high time I did something about my weight.
I'd tried different diets and strategies to lose weight and even went to the gym but nothing worked for me.
I had read some interviews about how (director) Karan Johar and (actor) Alia Bhatt had followed ketogenic diet to lose weight.
That's when I decided to go to a nutritionist who also recommended the same to me. The best thing about keto is food. It is high on fat, low on carbs, which helps you lose weight instantly.
In my case, I used to love eating chicken, cheese and any food with butter but at the same time I was having a lot of carbs.
The best part about following a ketogenic diet is that I got to eat what I love and at the same time also lose fat and weight.
Once I followed it regularly, it became easier.
My diet involved most of the things I already loved eating -- including cheese, chicken, mutton, cottage cheese, minus carbs, of course.
Besides following this diet, I also signed up for a gym near my house.
I'd work out at least one hour a day or do some form of physical activity to burn calories and work on my muscles.
I lost around 6 to 7 kg in the first few months which gave me confidence to keep going.
In seven months, not only did I lose all the fat, but I also got in shape.
My current weight is 90 kg.
Lessons learned
It's a myth that losing weight is hard.
In fact, it's very easy; you just have to find the right diet as per your schedule and eating habits.
Losing weight is 70% of diet and 30% of gym (work out).
If you follow a proper diet along with 1 hour of exercise at the gym -- which you can alternate with yoga, walking or some form of physical activity at home -- anyone can lose weight.
It may not be as easy for everyone; but whenever you feel low or want to give up, just remember why you started.
---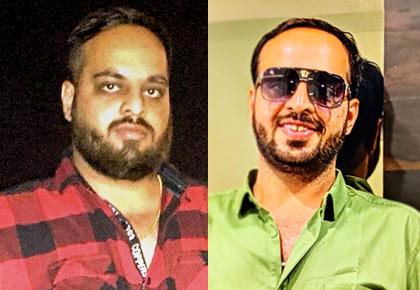 READER INVITE
Have you recently lost weight or survived a serious health condition?
We want you to share your story with us. Tell us how you lost weight.
Share your diet plan, exercise tips, learnings and more.
Simply write to getahead@rediff.co.in (My Fitness Story) along with your NAME, AGE, LOCATION, along with a before and after photograph of your fitness journey. We'll feature the best responses right here on Rediff.com.