Comedian Aru Verma, who's worked in films like Harry Met Sejal and Befikre takes us through his weightloss journey.
You can share yours too.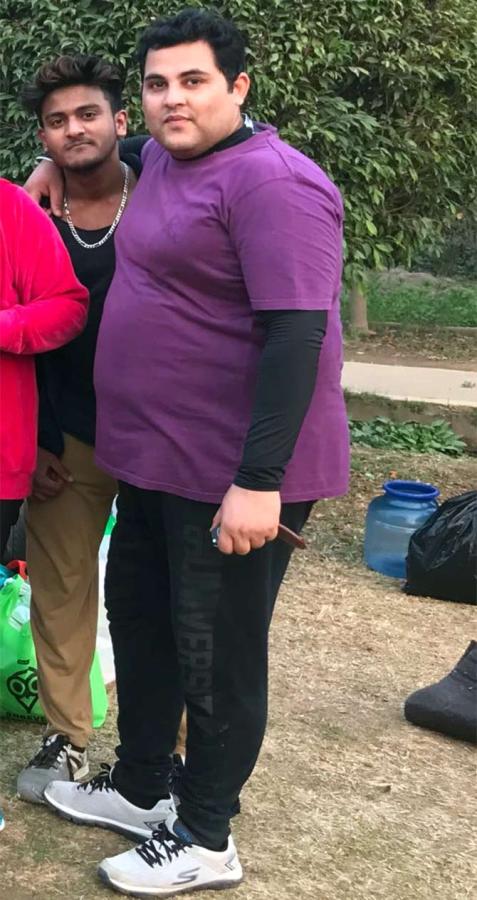 Actor and comedian Aru Verma started putting on weight since 2012.
He weighed nearly 120 kilos in December 2017 and has lost 17 kilos in three months.
All photographs: Kind courtesy Aru Verma
I was born pre-mature and malnutritioned. I weighed only 1.7 kg at birth.
I grew up as a thin, lanky kid. But in class 9, something changed.
I got addicted to soft drinks. I was nearing my board exam and would spend so much time studying that I'd gulp down between 2 to 10 litres of aerated drinks in a day.
Add to that a packet of chips which I could finish in a jiffy.
Without realising, I ended up gaining 40 plus kilos in two years.
When I joined engineering, I was into dramatics. That's when I felt the need to lose weight.
After my engineering, I came to Mumbai for work.
In 2012, I weighed around 83 kilos. I was asked to gain weight for an untitled show. I gained 20 kilos and went up to 106 kg, but the show never took off.
But I started getting work because of my weight. I became the stereotype that fat people could make good comedians. I also enjoyed doing comedy.
I have worked in 13 films including Befikre and Harry Met Sejal recently.
Unlike what most people think, I was fat but I was fit. I worked out on most days. I could carry my own weight. I could dance and never faced any issue.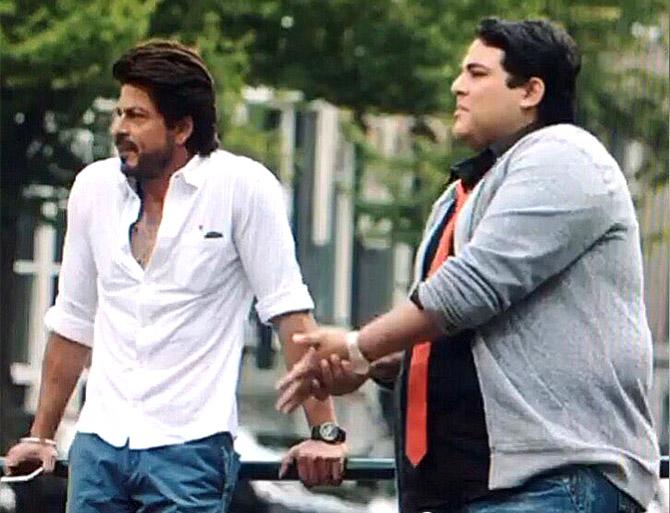 While filming Harry Met Sejal, Aru Verma was advised by Shah Rukh to get fit and lose weight.
Inspiration
While filming Harry Met Sejal, Shah Rukh Sir noticed me.
He said: 'You look so good, you are talented. Why are you limiting yourself to comedy roles? If you lose weight you can expand your range of work in terms of acting and roles.'
Initially, I did not think of the idea seriously. But Shah Rukh sir kept insisting that I lose weight throughout the filming. He'd even ask his trainer Prashant to help me.
The sheer amount of hardwork he does at his age will put any youngster to shame. It would be fair to say that his discipline and commitment inspired me.
I admired the fact that an actor like him was keen on helping me, a newcomer.
In January 2018, I thought it was high time I lost some weight. I weighed 129.8 kg.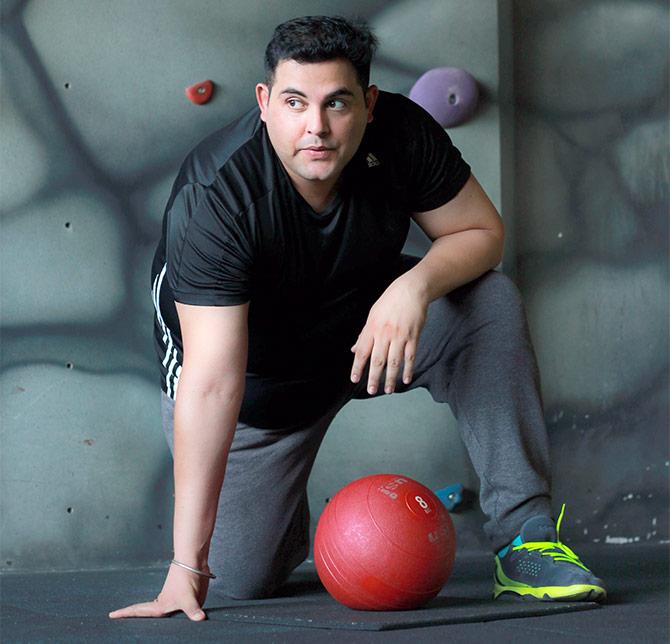 Aru Verma combines diet and weight training to get back in shape.
The diet
On January 7, I met Abbas Ali of BodyHolics. He's trained stars like Shahid Kapoor.
I was put on a keto diet. I was asked to avoid carbs, glucose and lactose. No rice, potato, wheat or pulses.
I was told to include ghee, cheese, veggies and milk products in my diet.
The secret is glucose and carbs make you pile kilos immediately. When you ditch them, and intake proteins, you end up not gaining extra kilos.
Even in fruits, I'm allowed to eat only berries. No vegetable or fruit juices are allowed as they lack fibre and include glucose.
My breakfast starts with eggs with veggies and black coffee. I can have ghee or cheese.
Lunch is mostly salads with asparagus or veggies. I have trained my maid to help me stick to my diet plan.
Along with my diet, I also do three days of weight training and cardio respectively.
I have already lost 17 kilos. Since the past week I have not lost any weight, but my skin is reducing by inches. I can feel my muscles cramp up. So I have been going for massages.
End of March, I'll do five days of weight training and 4 days of cardio.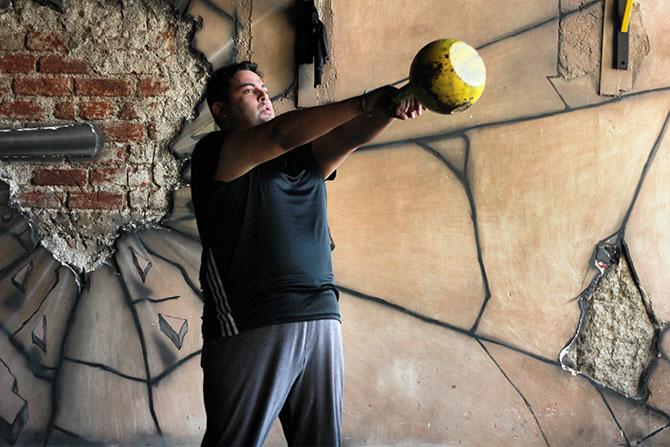 Challenges
Fortunately, I never had a sweet tooth, so I don't miss desserts. But I really miss my pizza. I am a huge fan of Italian cuisine, now I'm reduced to having only cheese. I'm satisfied with that.
At the end of the day, I feel so tired from all the workout, that waking up the next day is a challenge. One some days, when my trainer calls me at 7 am, I struggle to wake up.
Then I realised that if I don't wake up on time, I'll miss my breakfast.
If I were to start at 11 am, my daily schedule will go for a toss.
The way I see it, I had 30 years to eat all that I loved. Now I am giving myself one year to stay fit and get back in shape.
My mother has been my greatest support. Not a day goes by when she doesn't call and check up on my diet. On days I felt, uninspired she'd tell me to keep going.
By April, I aim to get below the 100-kg mark.
Advice to readers
Anyone can really lose weight if they want to. You have to be really patient and have the perseverance to see through the initial obstacles. The results will definitely inspire you.
As told to Divya Nair/Rediff.com
---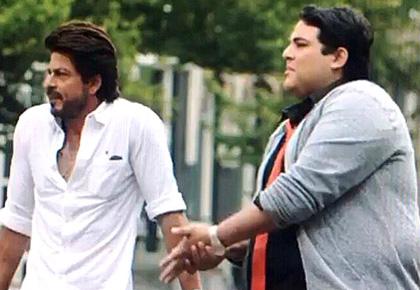 Reader Invite
Have you recently lost weight? We want you to share your weight loss story with us.
Share your detailed diet plan, tips and advice with our readers.
Write in to getahead@rediff.co.in (subject line: 'Fat to Fit'), with a before and after photograph, if possible, and we'll feature the best entries right here!
Earlier in the series: How I lost 28 kilos in 2 years