Drinking milk and dairy consumption may lower your risk of high blood pressure, scientists say.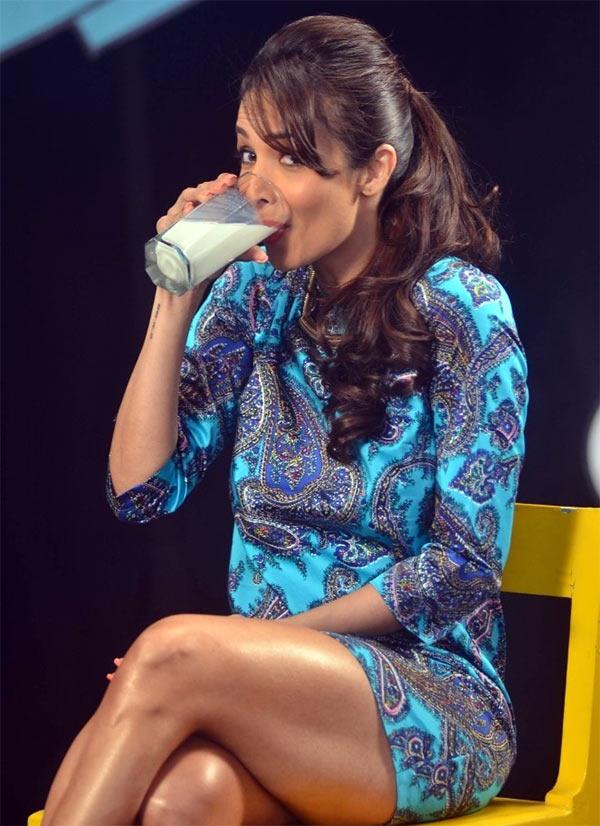 Malaika Arora Khan drinking milk on the sets of Disney kids chat show Captain Tiao; Photograph: Abhijit Mhamunkar
Based on nine studies with 57,256 individuals and 15,367 cases of hypertension, researchers found that as total dairy, low-fat dairy and milk (just over two cups a day) consumption increased, the risk for high blood pressure decreased.
"These meta-analyses indicate that there is a link between increasing the number of glasses of milk a day and a lower incidence of hypertension," said Dr Sabita S Soedamah-Muthu from Wageningen University in the Netherlands.
Milk intake was not statistically significantly associated with risk of coronary heart disease, stroke and total mortality, researchers said.
In addition to reviewing the role of dairy and heart health, international experts at the 12th Euro Fed Lipid Congress in Montpellier, France, presented data evaluating the effects of dairy products and dairy fat on chronic disease risk factors, such as cholesterol biomarkers, body fat accumulation and weight gain.
New research about milk fat and associated fat-soluble nutrients in infant formula to benefit brain development and to enhance elderly nutrition suggest an untapped nutritional value of dairy food components.
Note: Picture used only for representational purpose