Be warned! This fitness challenge is not for the faint-hearted.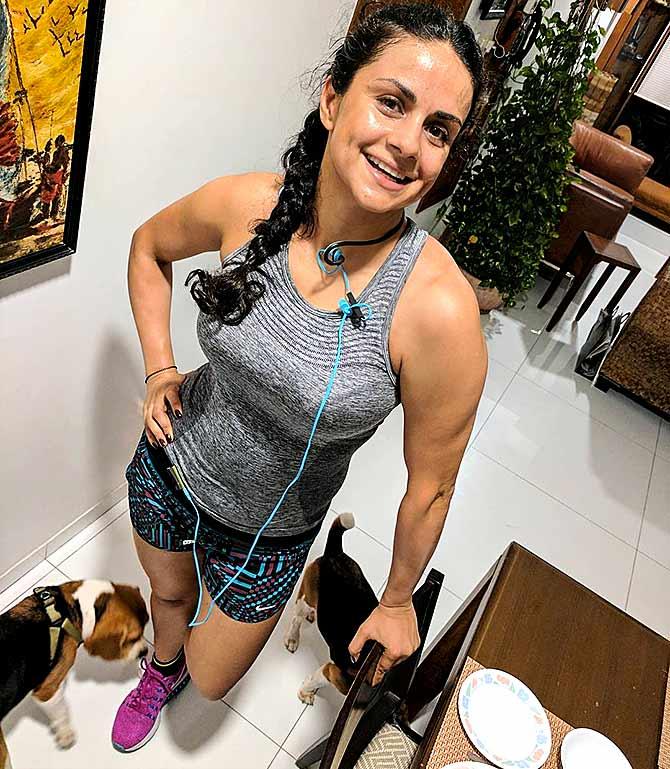 On July 14, Gul Panag surprised her fans by announcing a fitness challenge.
The actor called it the 21-day fitness challenge and asked her followers if they'd be interested to join in.
In a long Instagram post, the new mum shared the purpose and details behind the challenge.
'The focus here is consistency,' Gul Panag wrote.
'Keeping up with a wellness regimen at the best of times is hard; throw in work, travel, family- it becomes even harder.
'That's why I feel challenges work. Each time I've done a public challenge, it strengthens my own resolve and commitment.
'Because being the best version of ourselves is always going to be a challenging journey, it's not easy. And challenges reinstate that,' she shared.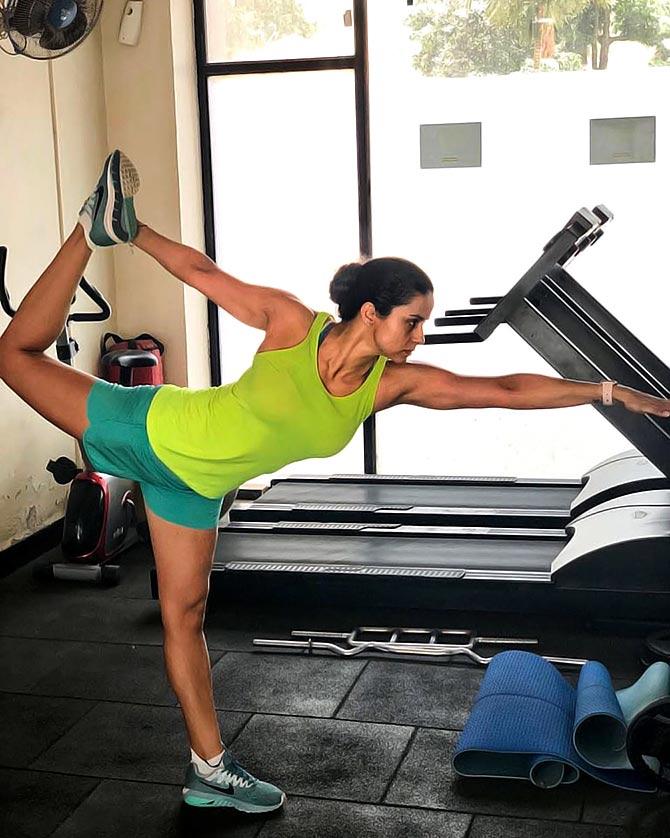 According to Panag, the challenge achieves three goals:
1. 30 minutes of sweat time a day. Focus on consistency, not intensity.
2. Eating with awareness. Focusing on food in its primary role -- as fuel. Distinguishing constantly between nutrition and indulgence, keeping the latter down to a bare minimum.
3. Being mindful of our thoughts and actions. Often the choices we make- without realising -- contribute to our stress. If we choose to make every choice with consciousness- we'll be happier.
The post was liked by over 1,700 people with hundreds of them wanting to join in.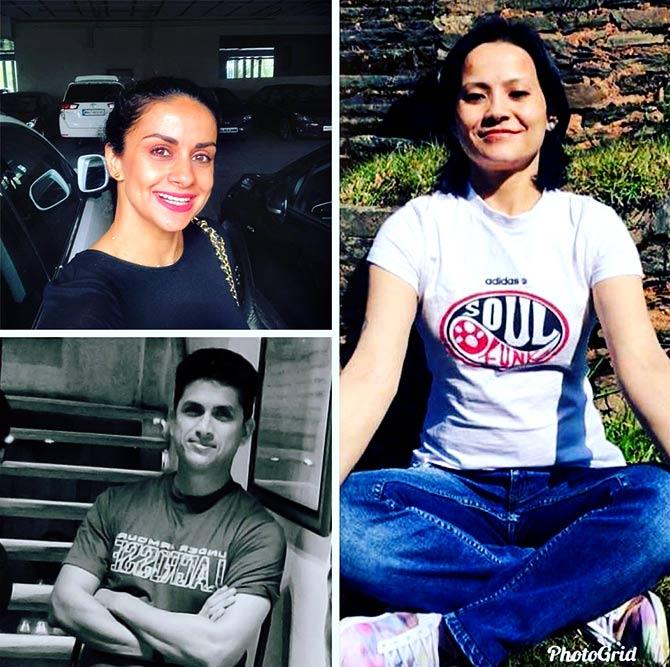 A day later, the actor announced how two people -- Prerna Chhetri, a doctor based out of Gangtok and Nithin Rao, a project manager from Bangalore -- had taken up the challenge with her.
'I will share daily updates of my exercise and food on my stories and Twitter. I will be sharing updates of the two volunteers who are joining me on this as well,' she declared.
And guess what, Prerna successfully completed the challenge and thanked Gul Panag for inspiring her.
'21st day of the #21daychallenge and all geared up for even better, fitter ME. And also to all the folks out there.Stay fit,stay healthy and stay happy☺ Gratitude to my mentor @gulpanag Have an awesome weekend peeps!!,' the doctor shared on Instagram.
As for Nithin, he'd recently shared a picture of him trying to resist his craving for junk food by covering his face. The good part is, he's not given up yet.
Dear readers, what about you? Do you think you can successfully complete the 21-day challenge?