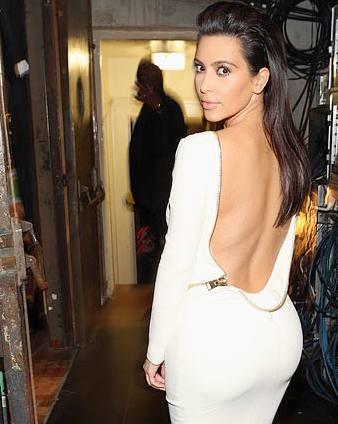 Cosmetologist Aditi Rajpure lists out five butt problems and their solutions
Every day I see a lot of cases about facial pigmentation, and just when they are about to leave the consulting room they sneak an awkward question, 'Can you please also give me something to lighten my ...uh.. back?' (well here the reference is to the tushy, also known as the butt)
We are all human beings and are bound have some or the other problem in our body. If you shy away, the problem escalates and causes more problems in the near future. It might be hard to go ask your aesthetician or your dermatologist for such problems, but you are not the only one, it is a common issue.
So, if you have an issue, do not neglect it. Rather try to solve it so as to improve your condition from getting worse. We do face different hurdles in life and the easiest way to solve it is when you work on them.
Some of the common problems on the butt area are as follows:
Darkening of skin
Breakout
Excessive hair
Uneven dry patchy skin
Stretch marks
The reasons that these problems may arise are as follows:
Infections
Dryness (by not moisturising)
Sitting for long hours
Wearing tight clothes and unclean undergarments (can lead to infections)
Ethnicity (your natural colour type can also be a leading cause for much darker skin)
Obesity leads to folds and creases on skin and can cause darkness and pigmentation
Allergies
How to get rid of these problems?
At home
Scrub your tushy at least once a week to rid it of dry skin. Your back and butt tend to be the most ignored parts in the cleansing routine. Bring back the long handled loofas and brushes and scrub away.
Moisturise at night. Lend a hand or there are moisturising water mists available in the market.
Avoid bathing with very hot water. We tend to soothe our sore bodies with hot showers. It will definitely give you dry skin, may even trigger a breakout. Avoid!
Use a lightening product (preferably prescribed by a dermatologist/ cosmetologist)
At clinic/medspa procedures:
Microderm abrasion, also famously known as MDA gently exfoliates the dry patchy skin giving a smoother texture.
Chemical peels: A chemical solution (fruit based acids) is applied to remove the topmost layer of the skin and give a smoother less pigmented baby soft skin.
Mandelic peel is the best option in this case. The best recommended procedure is MDA followed by a Mandelic peel, along with proper moisturising at home. The key is to keep your buttocks well hydrated as it tends to be the most ignored yet most used part of the body.
Ask your doctor only if the pigmentation recurs, in which case you might be having an allergy.
Acne/breakout on the butt
This is common in people who have a tendency to have breakout on back as well. It is mostly hormonal but poor hygiene can worsen the situation. Use a mild soap with a pH 5.5 and benzoyl peroxide. A lot of good brands make this product. After the breakout is in control, switch to a glycerine-based soap. Moisturise well.
Note: Picture used only for representational purpose
Photograph: Christopher Polk/Getty Images For BET
i2Addicted.com is an online lifestyle journal that covers various genres like lifestyle, health and fitness and technology for Indian consumers.