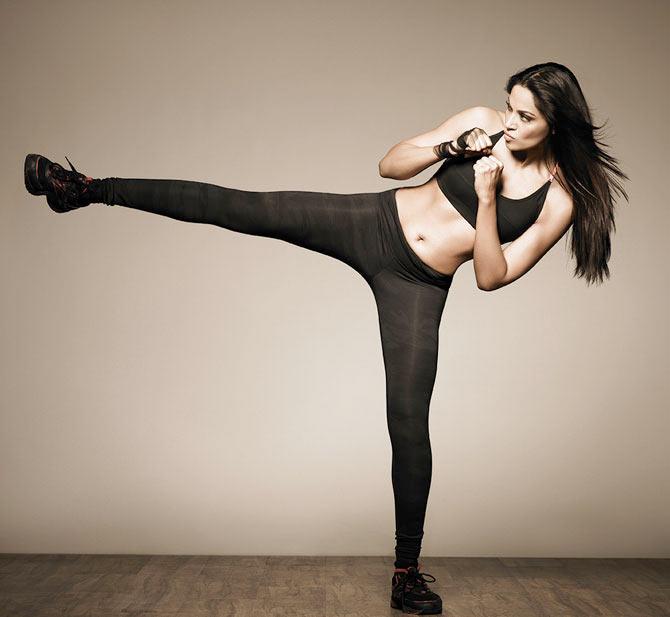 This New Year, focus on your fitness goals and shed those extra kilos to live a healthy life.
You've made your fitness resolution for the New Year and are waiting to get to the goal.
Here are a few ways to ensure you don't slack off or lose sight.
Set a realistic time frame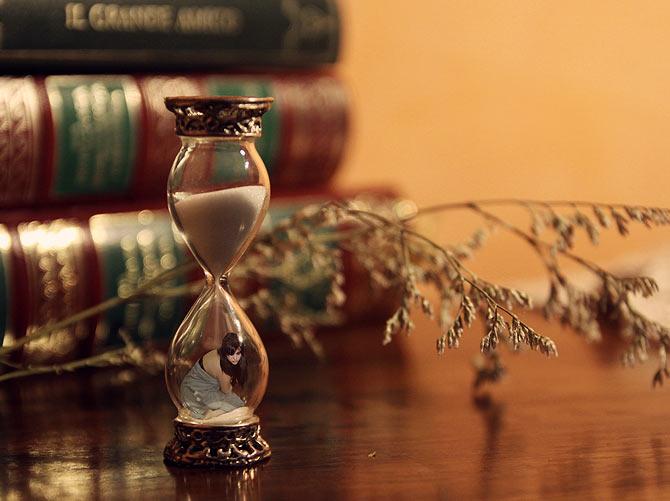 Photograph: Gioia De Antoniis/Creative Commons
The body needs to understand and apply the changes you intend. This takes time.
Shocking the system by placing very high demands will cause health problems.
So don't set a plan to lose 10 kilos in one month. This goal needs a time frame of four to five months.
Consult a fitness professional if you are unclear as to how long your body would need to achieve the result.
Set short term goals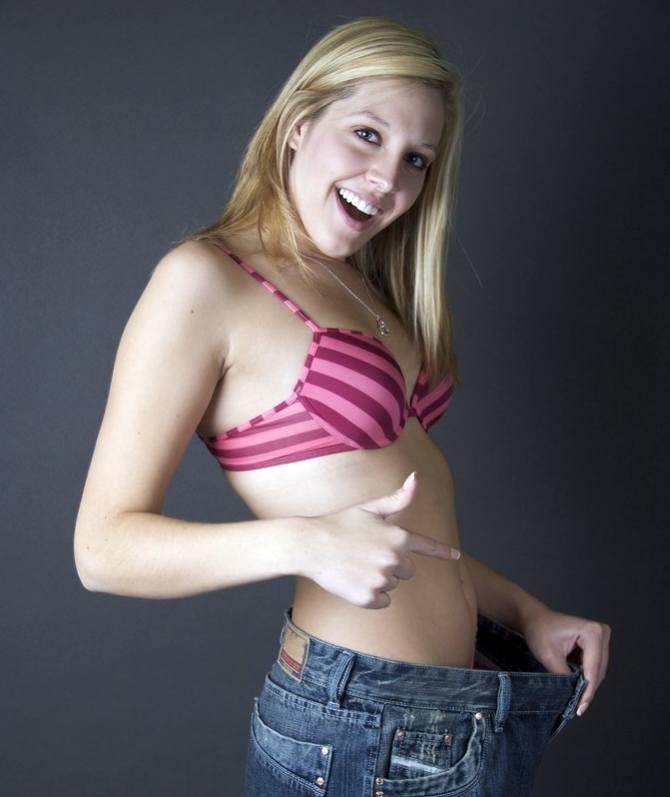 Photograph: Scott/Wikimedia Commons
Looking at a big goal can sometimes make you give up.... but if you break it up into smaller ones, it's a piece of cake!
Fix a target for every week.
For example, if the result you want is 10 kilos of weight loss, your goal for the week should be to lose just half a kilo.
Now doesn't that sound easy?
Use reminders
Photograph: Courtesy Goqii
Whether it's a good old post-it or the latest fitness app, reminders help keep you on track.
A post-it on the refrigerator saying 'Eat a fruit' will make sure you don't pull out the slice of cake!
A phone reminder to 'Take the stairs' keeps you away from the elevator.
The fitness bands on your wrist ensure you have taken your days' 10000 steps!
Make a calendar chart to help you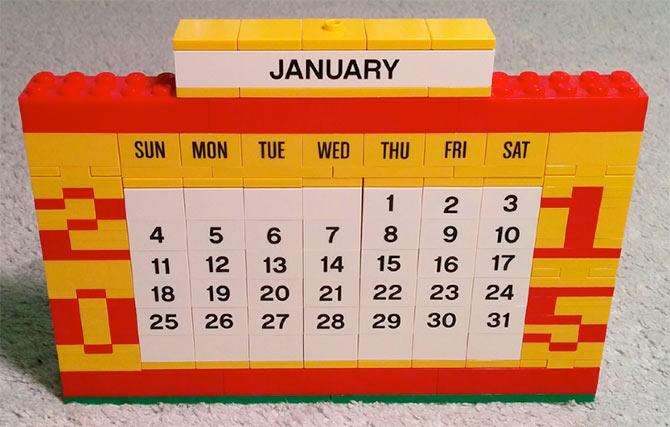 Photograph: Bill Ward/Creative Commons
On one side of the chart write down all the things you have to do each day to reach your goal.
Then put in the dates up to the date you are supposed to have reached your goal.
Everyday tick off all the things you have done.
For instance, healthy breakfast, early dinner, took the stairs, exercised, etc.
Treat yourself for achieving the short term goal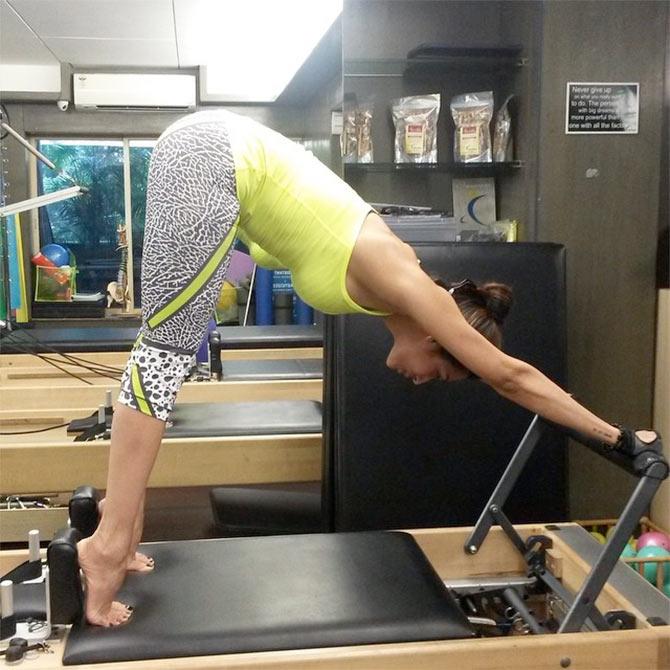 Photograph: Courtesy malaikaarorakhanofficial/Instagram
Apart from the achievement being a treat in itself, get yourself something that makes you feel good or encourages your workouts like new music, a piece of fitness equipment, a massage ball.
Stick pictures
Photograph: i.fuchs88/Creative Commons
Stick up a picture of what you look like at the moment; and next to it one that you wish to look like.
Put it up in a place that you are likely to look at often, by default.
Watch inspiring fitness videos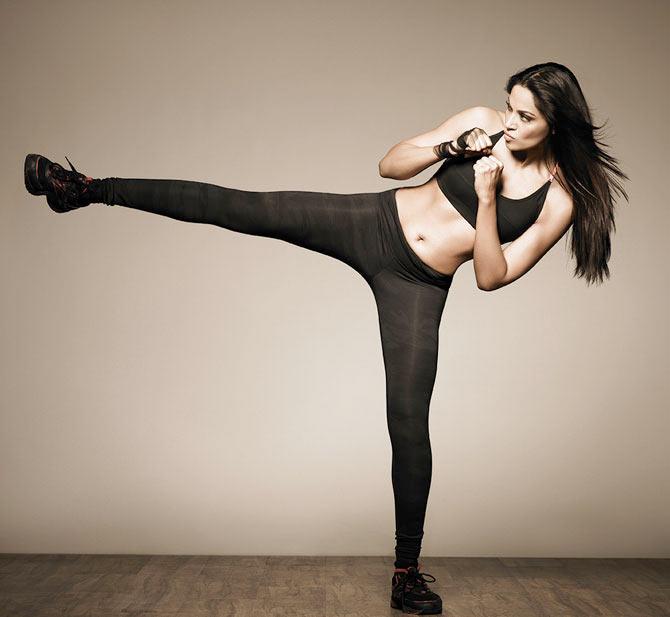 Photograph: Courtesy Unleash
Just seeing people workout with dedication can get you to amp up your exercise attitude.
Watch a trainer in action... lots of motivation for you!
Set up a prize to win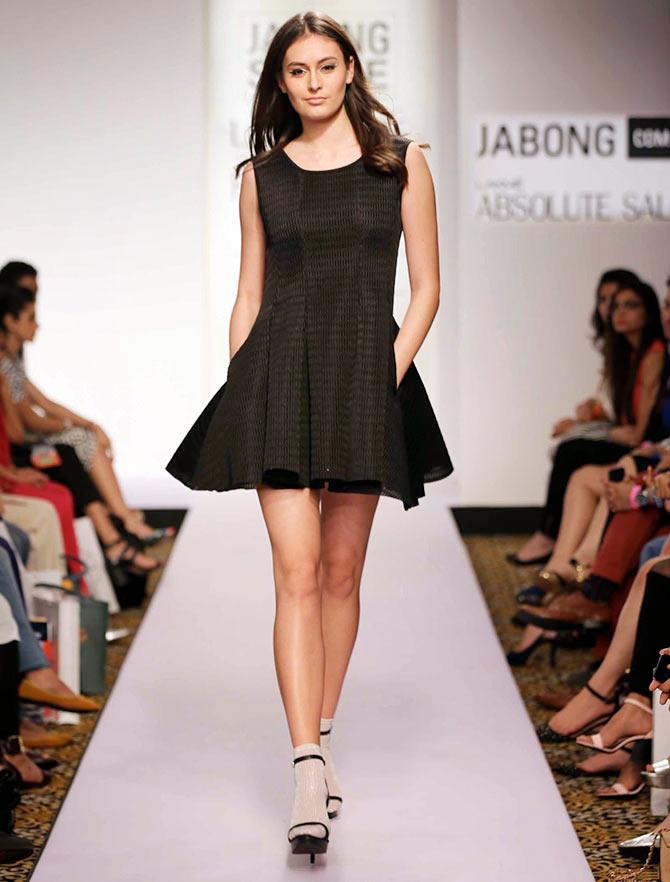 Photograph: Courtesy Lakme Fashion Week
A smaller size of a stunning dress, a hot bikini or amazing jeans are good options for the final prize.
Buy it and keep it in your cupboard where it is visible.
Or get anything that is irresistible to you.
This will really get you going every day until you have got the body you want!