Cricketer and fitness enthusiast Zaheer Khan shares his fitness mantras.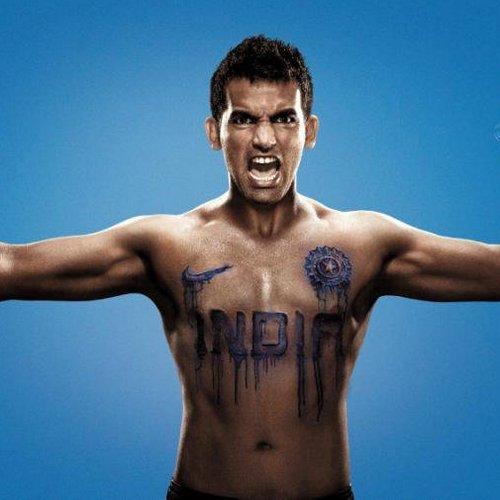 Health is Wealth is an adage that holds true for everyone.
I do believe that if you are healthy, you can do everything and anything.
As an athlete, my fortunes lie in not just my skill but also in my fitness levels.
The time I spent recovering from my injury made me think of ProSport Fitness in Mumbai and I truly believe, had I started playing sport and focusing on my fitness earlier, I wouldn't have spent as much time off the field as I have.
In my view, exercise doesn't drain you. Any workout only energises you, improves your productivity and here are some of the tips I would like to give busy professionals of corporate India.
1. Be consistent in anything you do!
Doing things regularly, even if the quantity is small works in the long run!
Be it just 20 minutes of exercise everyday or 15 minutes of swimming!
2. Find the right kind of balance
Exercise is important.
And so is rest.
You need to let your body recover, so you can push more.
Too much exercise can be harmful.
The days when I miss exercise,
I don't punish myself and overexercise or become a weekend warrior if I missed my workout through the week.
I just start again and attempt to be regular.
3. Know what routine/exercise works for you!
There are so many different exercises/workout patterns -- figure out what works for you.
What parts of your workout do you enjoy?
What exercises help you get to your fitness goals?
Does working out at the start of your day help you better?
A good fitness trainer can help you understand your body and goals better.
Seek help where needed.
4. Build up slowly but surely
Whatever level you start at, always think of pushing the bar and the envelope higher for yourself.
Even if the progress as you exercise is slow, you must ensure you have a good a trainer and keep updating your programs so you push yourself in the upward direction
5. You cannot outrun your fork!
Nutrition is key to your fitness goals and you must set targets.
If you are used to having three meals, you can try and shift it by adding more meals and exercising portion control by eating smaller quantities.
Be clever in terms of your carbs intake and yes, always eat what you enjoy and cut down on something your taste buds are not necessarily gaga about!
6. Be prepared for your day!
Our lives are such that sometimes meal times can get unpredictable.
But learn to anticipate.
If you have to catch a flight, anticipate it and have a healthy snack to get through the hunger pangs so that you don't let go and eat anything in sight later.
If you are likely to miss exercising, go easy on carbs and have a high protein diet instead.
I usually start my day with a high protein breakfast.
Last, but most important -- go easy on the sugar!
For those dealing with any kind of stress, drink water and hydrate.
It will ease the stress and energise you too!
7. Treat yourself
Always reward yourself.
When I have a good day on the field and I hit my sporting goals, I treat myself with a large slice of cheese cake!
When you are on a diet, you are constantly saying no to things and worrying about what not to eat... I would recommend, you treat yourself ever so often. I do!
It keeps me hungry to reach my goals.