It's time to stock up on basil, mint and Indian gooseberries, says Dr Manoj Kutteri.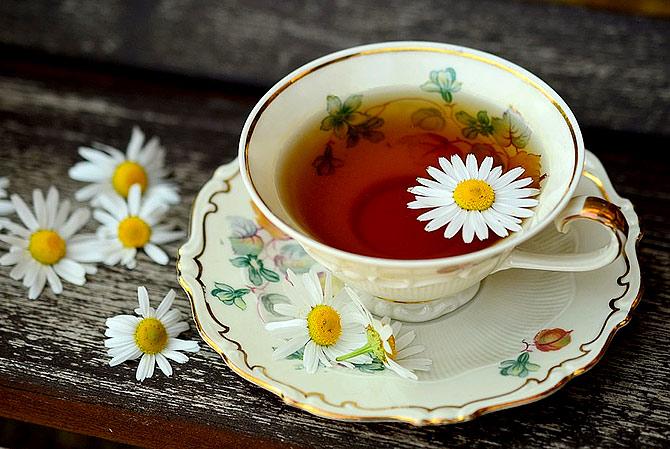 Summer is the season of harsh sunlight, sweaty clothes and dull days.
It can bring a plethora of problems to your skin, health and mind.
In Ayurveda, summer is considered as the pitta season, meaning the oncoming of a time where the sense of heat and sharp feelings in the body are on a rise.
Most people face a lot more headache, fatigue, heat, irritation, frustration, digestive problems and more.
There is nothing as satisfying than a fully grown garden during the summers.
The freshness of the growing flowers, smell of the herbs and cool breezing air pacifies the burning sensations within. And so it is advised to keep a kitchen garden.
These herbs will help you cruise through the dry and prickly summer ahead.
1. Mint
Mint is a summertime staple.
It is no wonder that summer comes with its own surprise of freshly grown mint and a soothing refreshing smell.
While there may be thousands of varieties of mint, spearmint and peppermint happen to be the most popular.
It aids in digestion, controls body heat and relieves symptoms of vomiting and nausea.
It also fights fatigue, mental stress and depression.
A great anti-oxidant, it also helps fight allergies, cold, indigestion, ulcers, rashes etc.
For best indulgence, add a bunch of freshly collected mint leaves to a jar of cold water and sip regularly.
You can also brew mint tea, mocktails and cocktails to get interesting flavours.
Prepare a paste of the mint leaves to soothe the skin or cure bruises.
You can chew on fresh mint leaves to fight bad breath.
2. Rose
Apart from being an exceptionally beautiful flower, fresh roses can be an essential internal medicine for physiological and psychological healing.
Rose oil is infused in a lot of aroma oils, essential oils and perfumes for its invigorating smell.
Rose has a soothing effect on the mind that helps combat irritation, tiredness, frustration etc to give a sense of calm.
Rose petals are high on astringent properties that helps relieve diarrhea and bad bowel movements etc.
You can spray some fresh rose water on your skin for instant freshness.
Include rose petals while brewing your tea, into your sweet dishes for better digestion.
Chamomile
Have you wondered why chamomile tea is so popular these days?
Chamomile flowers, that almost look like daisies can cure anxiety and sleep disorders.
The flower petals and stem of the chamomile plant contains polyphenol compounds like apigenin and patuletin.
These help relieve stress and anxiety while helping cure a variety of health problems.
Dried chamomile herbs can do wonders too.
Brew a hot cup of chamomile tea or just make a concoction and use it to soothe your hair and skin.
Chamomile herb can also be used in food to get rid of digestive problems, bloating, belching etc.
Chamomile flower petals make for a great ointment for summer remedies to treat skin inflammation, cuts, insect bites and rashes.
Indian gooseberry
Indian gooseberry or Amla is not given enough credits for its goodness of Vitamin C and detoxifying properties.
It has nourishing properties that can cure multiple skin and bodily ailments that arise during summer.
A great summertime fruit, it has a juicy pulpy texture and relishing taste.
Regular consumption helps remove excess heat from the body and cools down the digestive system for better digestion aids.
It helps detoxify the body, purifies blood and removes toxins from the body too.
Vitamin C enriches the skin and provides nourishment.
Munch on some gooseberry, add them in juices or just make curries out of it.
Basil
Basil is an adaptogen and pacifies pitta.
It's one of the oldest herbs known to mankind for its anti-inflammatory, antiseptic, anti-ageing and anti-bacterial properties.
It helps build a stronger immune system, cleanse the skin from within, regulates hormones, controls blood sugar levels, supports liver functioning, feeds flora in the gut and heals the body.
You can combine it with mozarella cheese and salsa or just add it to your teas and mocktails for a great taste.
Chewing on a basil leaf in the morning helps combat nausea, vomiting, stress and anxiety while keeping check on general well being.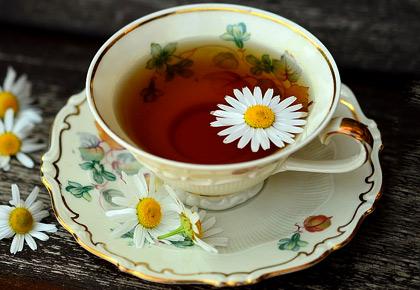 Dr Manoj Kutteri is wellness director at Atmantan Wellness Centre.