A bunch of user-friendly applications will help you track your daily sleep patterns, count calories, research treatment options and even monitor your heart rate, when you're pregnant.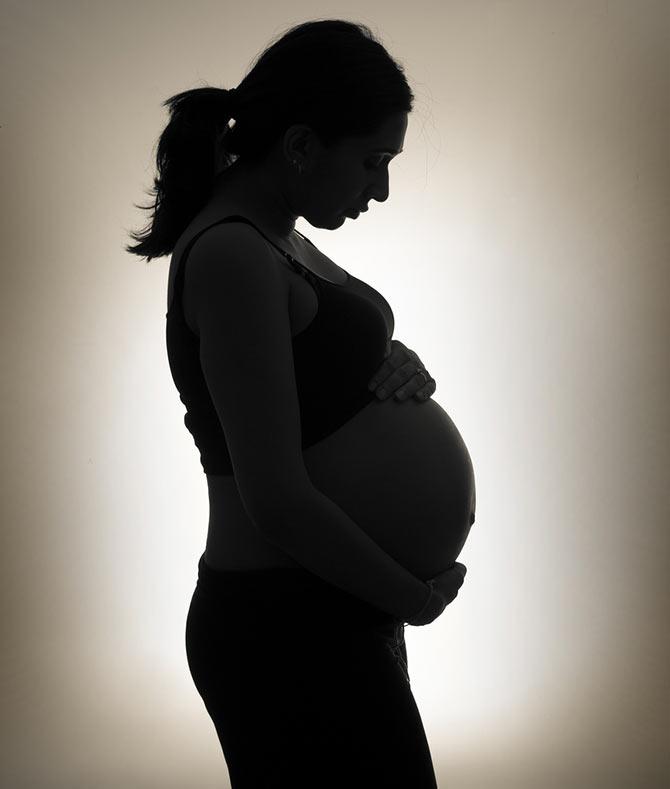 While new technology has been leaving its fingerprints on every field, no sector has been affected more than the healthcare industry.
Doctors, tech gurus and patients are all putting their heads together to discover new ways to monitor personal health.
You can now track your daily sleep patterns, count calories, research treatment options and even monitor your heart rate thanks to nifty gadgets and smartphone apps.
In the case of women, pregnancy is one such phase that needs constant monitoring of both the mother and the child.
With more and more women working through stressful jobs over their pregnancy, these apps come in handy over big old pregnancy books.
Pregnancy apps have been immensely popular, and a search on Google Play Store and iOS app store lands thousands of results.
These apps will not only help you keep track of your baby's development, but will also make this journey a whole lot easier by helping you find ways to de-stress, choose the right foods to eat, learn safe workouts and more.
Here's a list of must-haves from this bunch for the mommies-to-be.
1. My Pregnancy Today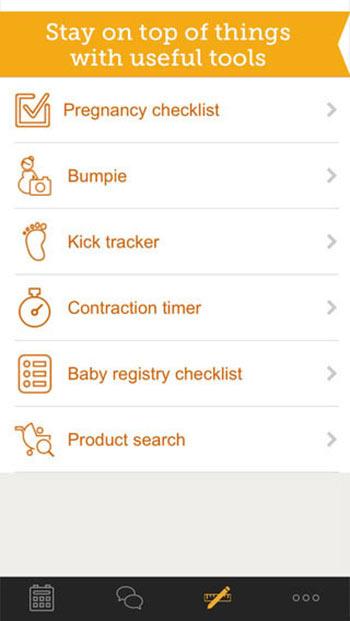 The My Pregnancy Today app answers all of your pregnancy questions through videos, nutrition guides and by connecting you with other moms in the Birth Club.
By using the calendar function and tracking your baby's movements, it helps you get a better understanding of your pregnancy.
The growth widget helps you see how your baby looks each week. It is available on both Android and iOS .
2. Pregnancy Sprout
Pregnancy Sprout displays essential newborn advice, checklists and journalling options, and some remarkable images.
Pregnancy timeline can be personalised with a due date countdown and customisable info on your baby's kicks.
It also allows users to post content to Facebook for family members and friends to see.
It is available on iOS.
3. BabyBump Pregnancy Pro
Detailed and easy to use, BabyBump Pregnancy Pro has everything from forums to photo albums.
You can record your baby's kicks, track your weight and contractions and even shop at the BabyBump store.
Not only does this app helps you keep track of your pregnancy journey, but it also connects you with other soon-parents-to-be.
It is available on both Android and iOS.
4. Happy Pregnancy Ticker
This app helps you track your weight gain by week and time and catalogue your contractions.
The discussion forum can be used to get advice or exchange information with other expecting mothers.
There's also a handy journal feature to store pregnancy memories, as well as an ovulation planner for women who're trying to conceive. It is available on both Android and iOS .
5. I'm Expecting
I'm Expecting is easy to navigate and helps keep medical and personal pregnancy information well organised.
It provides tips and weekly updates of the baby's growth, weekly pregnancy videos and an option for tracking the symptoms and sharing the info with your doctor.
Mothers can add doctor's appointments and also get answers to any questions on the forum. The app is available on Android and iOS.
6. Pregnancy Guide in Hindi
One of the very few apps available in Hindi, this app helps you take care of your diet, food, exercise and sleep.
It also makes sure you're well-informed on pregnancy by providing tips covering things from first week to the ninth month of pregnancy. It is available on Google play store.
7. m Pregnancy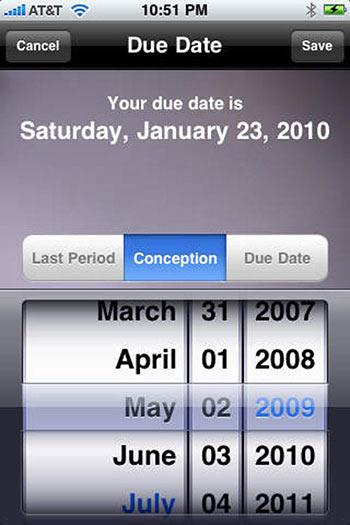 m Pregnancy is the first iPhone pregnancy application targeted towards men with a pregnant partner.
The app contains useful facts for men to know, not only about the baby, but also about what is going on with their partner.
It also contains great illustrations of how the baby develops and describes the size in terms that men understand, e.g. similar to the size of a football.
Further, it contains a useful section with Frequently Asked Questions (FAQ), which, among other things, lists foods that are not safe to eat during pregnancy.
The application not only keeps track of the baby's gestational age, trimester and days left of pregnancy, but it also explains all the weird counting tricks that are used during pregnancy.
8. Pregnancy Assistant
Keeping up with its name, Pregnancy Assistant is a simple, easy-to-use app that tells exactly what one needs to know.
Foetal development can be tracked week-by-week through pictures and statistics.
It is available on Google play store.
9. Pregnancy ++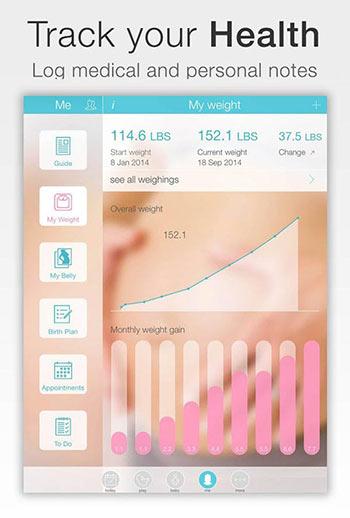 One of the world's most popular pregnancy app, Pregnancy ++ will guide you through the weeks and months of baby's development with lovely images and information about diet, exercise and labour.
The app can also be personalised for dads, grandparents and other family members.
Users can track symptoms and can also keep a pregnancy journal.
It is available on Android and iOS.
10. Pregnancy Due Date Calculator
This app helps calculate your baby's due date.
The calculator can tell you when to expect your baby, along with other pregnancy milestones such as when your baby was likely conceived or when you'll make it past the all-important first trimester mark.
It is available on Android and iOS.