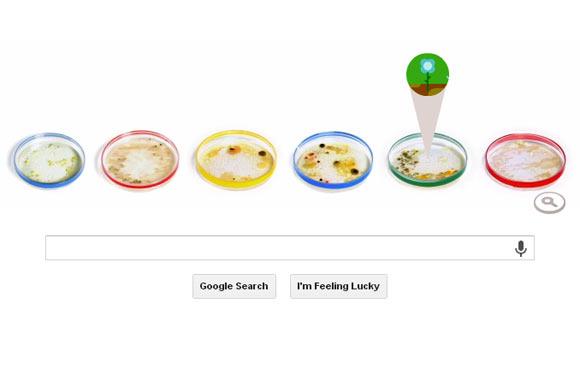 The search engine giant commemorates the achievements of German bacteriologist and inventor of the Petri dish.

Search giant Google is celebrating Julius Richard Petri's 160th birth anniversary with a doodle on its home page today.

The German bacteriologist is known to have invented the petri dish that has been the most crucial apparatus for discoveries over the ages.

Julius Petri was born on May 31, 1852 in Barmen, Germany and graduated in medicine from the Kaiser-Wilhelm-Academy for Military Physicians in 1876.

After completing his education, he served in the military as a physician and worked as an assistant
at the Imperial Health Office in Berlin.
Today's Google doodle shows the word Google being replaced by various petri dishes in the colours of its logo along with a hand that appears to swab each of them following which a user can watch as the bacteria grow.
The petri dish named after its inventor has been important in it that it allowed scientists to clone bacterial colonies that could be derived from single cells as well as identify bacteria that cause diseases.
Petri invented the dish while he was assisting Robert Heinrich Herman Koch, who is better known as the father of modern bacteriology.
In some ways it was a simple invention, the petri dish, but it allowed scientists to take giant steps in science.
Julius Richard Petri died at the age of 69 on December 20, 1921.