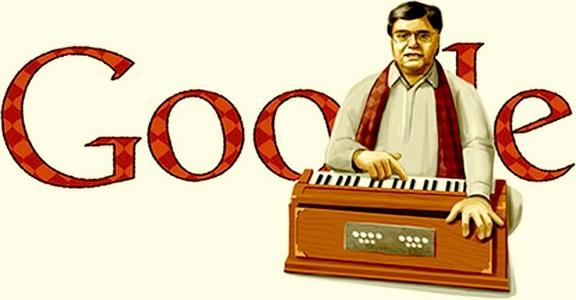 The search engine giant pays tribute to the late singer with a doodle on his 72nd birthday.

He would have been 72 today. The ghazal maestro, Jagjit Singh who passed away on October 11, 2011, found himself amongst the many luminaries to be immortalised by Google's now-famous doodles.

Known as the ghazal king, Singh was not just a singer but also a composer and an entrepreneur having sung in several Indian languages.

Even as he stood tall amidst his Pakistani counterparts -- he entered the field when the Pakistani ghazal singers ruled the roost -- he never once hesitated in singing for movies, a taboo for most 'serious' singers. It was perhaps because of him that ghazals which were till then considered the domain of the elite, became accessible to the masses who now began to understand and appreciate the genre.

Over the years he had, among other things, lent his voice to former prime minister Atal Bihari Vajpayee's poems as also belted out some of the finest songs in Hindi cinema.

Jagjit and wife Chitra's only son Vivek passed away in a road accident following which she stopped singing altogether. He is survived by his wife Chitra Singh.