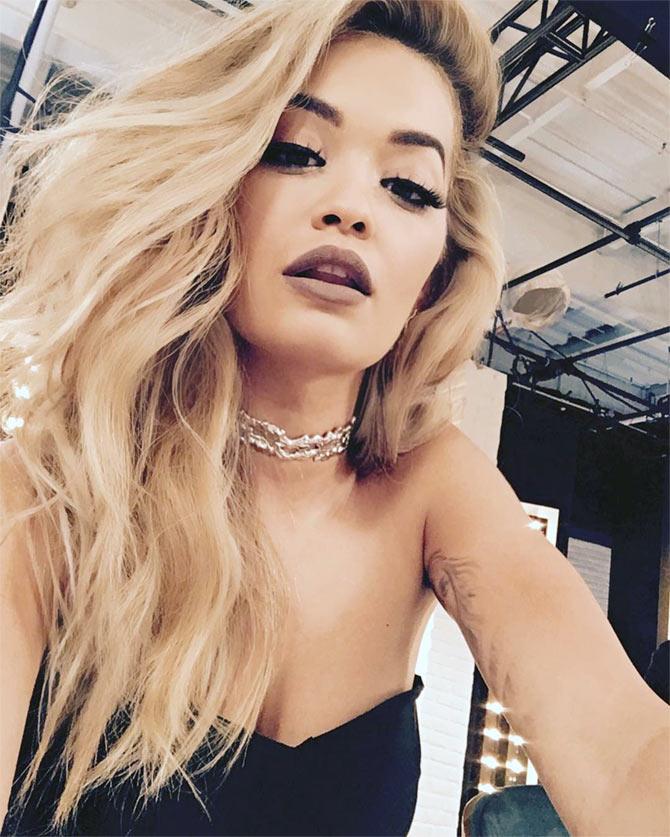 The weekly fashion round-up, where we bring you the latest on supermodels, style, designers and everything in between.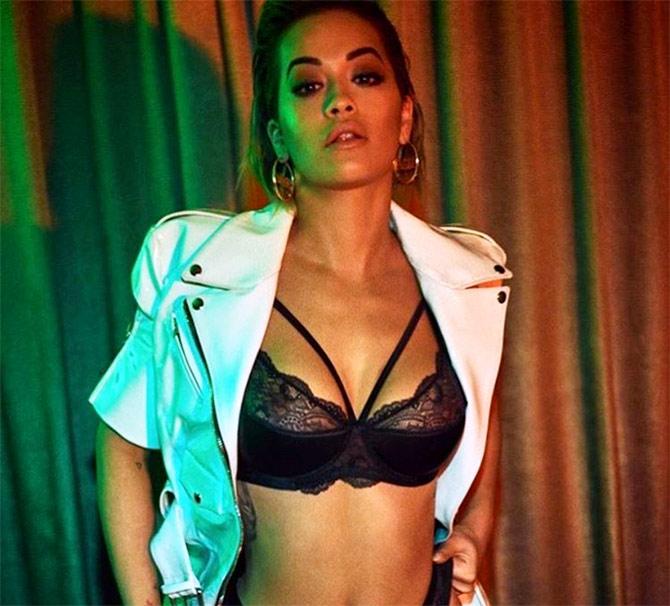 IMAGE: Rita Ora flaunts a racy lingerie.

Photograph: Kind courtesy Rita Ora/Instagram
She may not have released an album in four years, but looks like her modelling career has taken off.
This bold and fashionable 25-year old singer took the internet by storm with sizzling images from her photoshoot for fashion magazine Vanity Fair Italia.
Indeed Rita ORa, you rocked it in sexy lingerie for the magazine.
Showing off her cleavage, Rita Ora dazzled in a sheer black bra and underwear.
In some shots, she's seen wearing an over-sized leather jacket. Way to go girl!
******
Cool Kylie has a new hair colour?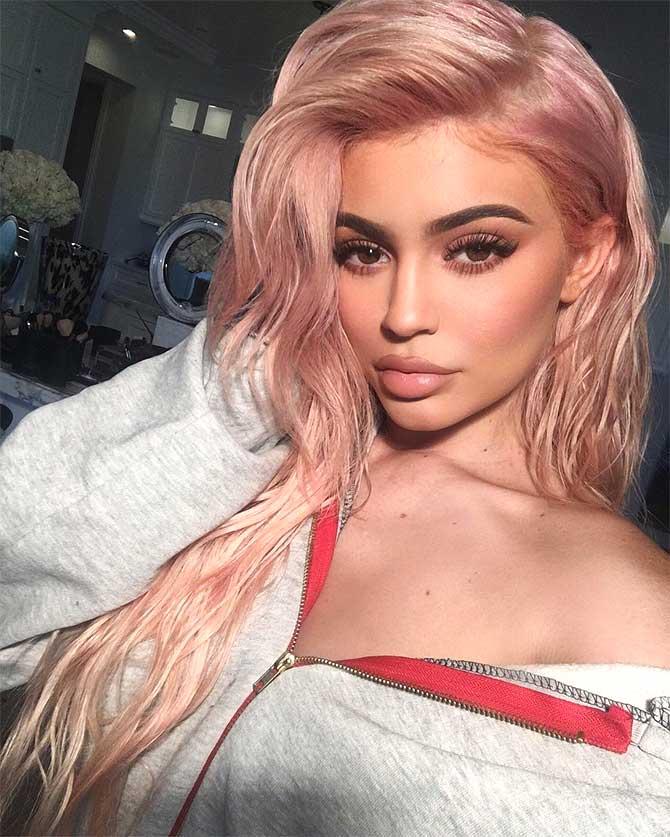 IMAGE: Kylie Jenner sporting her new 'rose gold' hair colour.

Photograph: Kind courtesy Kylie Jenner/Instagram
Yes you heard it right! Kylie Jenner got a new hair colour.
The mini-mogul debuted her look on social media and captioned the post "Rose Gold".
The Keeping Up With Kardashians star kept her style casual in a partially unzipped red-gray hoodie.
But as always, she didn't fail to put on her glamorous avatar with her make-up. From dark eyebrows, mascara, flushed cheeks to a nude lip, she had it all.
The picture has already received 1.9 million likes (and counting).
******
REVEALED: Victoria Beckham made fashion mistakes!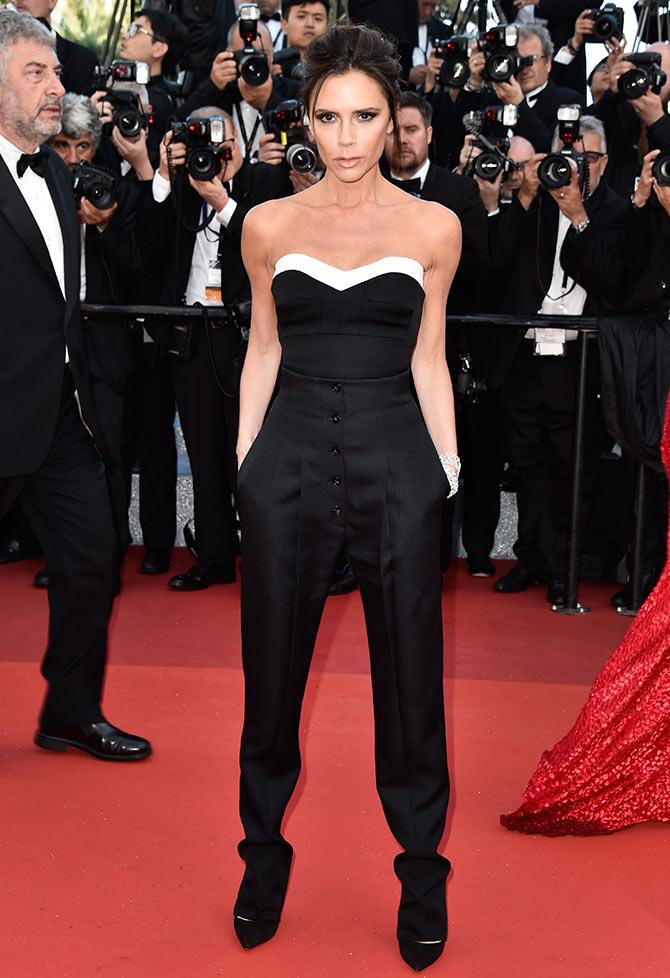 IMAGE: Victoria Beckham in a tube jumpsuit for an event.

Photograph: Pascal Le Segretain/Getty Images
She might be a famous fashion designer now, but there were times when she too committed fashion mistakes.
The former Spice Girl Victoria Beckham opens up about the fashion faux pas she's made in the past in a recent.
"I have made so many fashion mistakes but I actually don't look at them as mistakes," she says in a video released by Net-A-Porter.com's The EDIT.
"I celebrate those things, I laugh occasionally but I'm not ashamed of any of that.
She further added "At some point I thought it was OK to wear a PVC catsuit, When I was pregnant with Romeo, I walked around Disneyland in Christian Louboutin heels, literally at nine-months pregnant!"
The 42-year-old who is much more casual now-a-days, also admitted of trying to look fresh-faced always.
"I'd be getting on a plane from London, then 11 hours later, getting up, walking out of the airport terminal and being bombarded by so many paparazzi," she tells.
"So I wanted something that I could put on to make me look fresh."
She also said, "Everybody is in that position now, because everyone has a camera phone. Even if you're not being chased by paparazzi, there will be someone doing selfies, so everybody has to be camera-ready all the time. Whoever you are, everybody has to be ready now!"
******
Was Kim K's $10m robbery a PR stunt?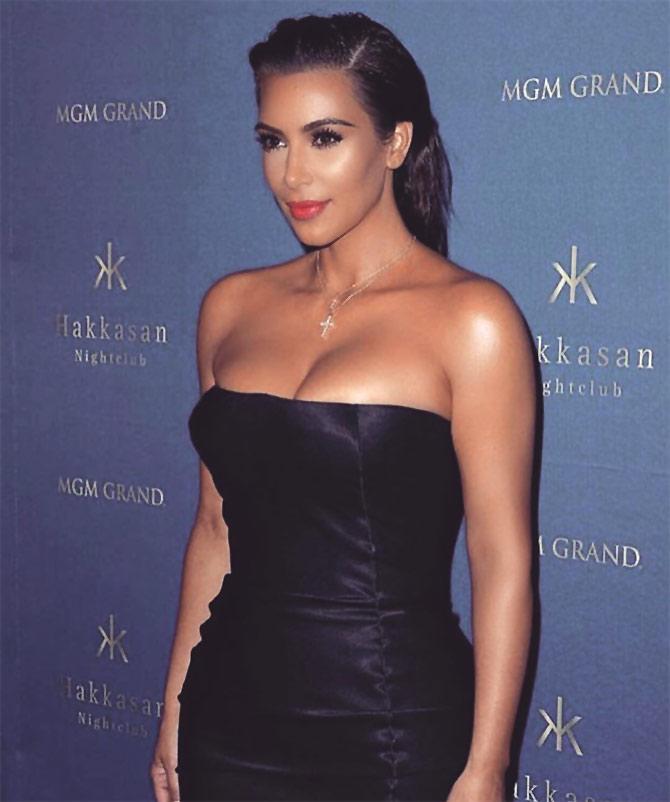 IMAGE: Kim Kardashian heats up things in a black tube curve-cinching dress and gelled hair.

Photograph: Kind courtesy Kim Kardashian/Instagram
Speculations are rife that Kim Kardashian, who went through a violent robbery earlier this week, has herself invited the robbers by flaunting her acquisition on social media.
As per critics, the 35-year-old reality star brought the armed robbery by flaunting her wealth on social media, reports the Daily Mail.
Now the Kardashian, who hasn't still recovered from the incident, is also expressing similar belief.
"She's tearing herself up that she snapchatted the ring so much and wore it all the time," a source informed.
For the unversed, the Keeping Up With The Kardashians star was recently bound and gagged in her luxury apartment in Paris by two armed men pretending to be police.
The robbers reportedly forced their way into the hotel apartment and made off with 10 million dollars in jewellery, part of which included a four million dollars diamond ring gifted by her husband Kanye West.
Post robbery, West's family has been spotted with extra bodyguards and has maintained a rare silence on social media.
"The rest of the Kardashian-Jenner family wants to change things, and Kim will be scaling back her public appearances," an insider said.
The mother of two now plans to add extra security, including plainclothes and undercover bodyguards, to trail her every move and keep her safe.
"They're not taking chances... It was a really scary situation for the entire family and it's just not worth it to put themselves out there unnecessarily right now," said a source.
******
Rocky S to ROCK the Eiffel Tower with his designs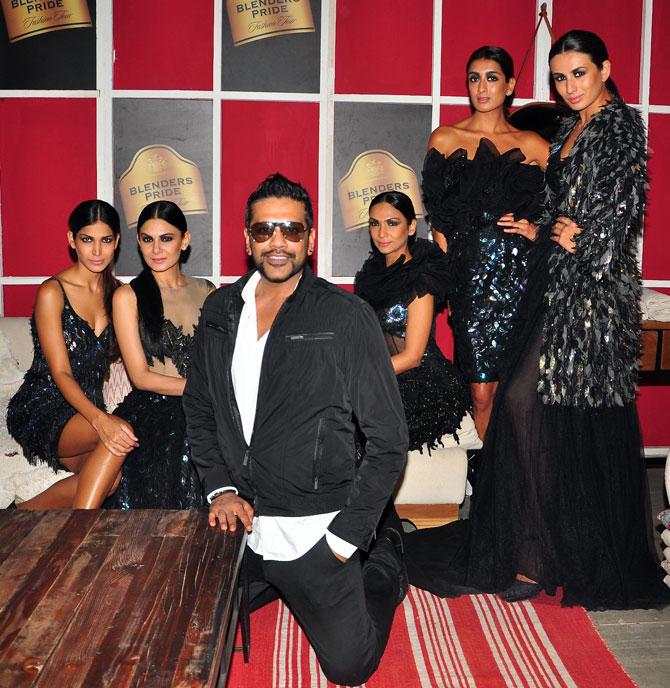 IMAGE: Designer Rocky S, in front, poses for the camera with his models.

Photograph: Kind courtesy Clea PR
Renowned designer Rocky S will be presenting his collection at the French European Indian Fashion Week at the Eiffel tower in Paris later this month.
In first of its kind event, a three-day fashion show will be organised at the Eiffel tower.
The French European Indian Fashion Week will be held at the first level of the iconic tower on October 21, 22 and 23 as an initiative of World News Network.
Over 30 fashion designers including Indian designers like Rocky S, Poonam Bhagat, Khushiz and others will step in to present their collection.
"Our vision is to promote and nurture emerging talents from India that can cater to a global audience. We have designers from across the world like Italy, South Africa, Paris, London, Netherlands, Switzerland, Zurich, India and other countries," French European Indian Fashion Week, President Satish Reddy said in a statement here.
French European Indian Organisation (FEIO) is based in Paris. The event is aimed to getting all the people from Indo-France and Europe in terms of peace and harmony.
FEIO wants to play a bridge to get cultural tie-ups and business opportunity for France and the Indian community.
*******