The actor sizzles in a bold bralette on the January cover of Maxim India.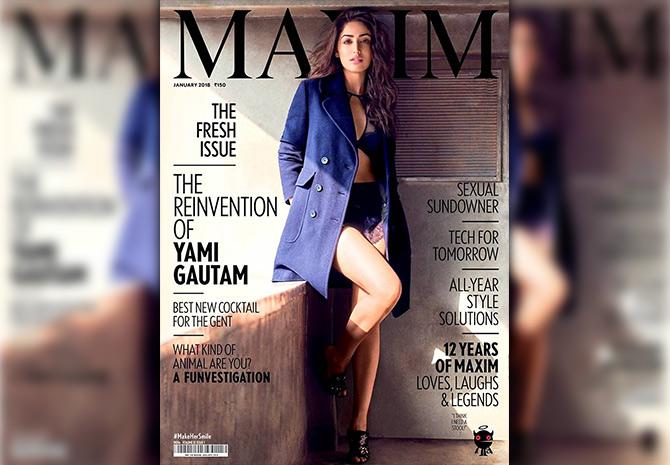 Yami Gautam bares her legs in a lacy lingerie for Maxim's January issue.
Photograph: Kind courtesy Maxim India
You have seen her in midis and a lot of hot pants. But Yami Gautam has never posed in a bikini yet.
Back in 2013, the actor had explained: "I won't do something I'm not comfortable with. Wearing a bikini in a film is definitely something I won't do."
Maybe not a bikini, but here she is, breaking norms pairing a black lacy bralette with matching shorts posing on the cover of Maxim's latest issue.
The Kaabil actor oomphed up her sexy look with a blue jacket from Marks and Spencer for the magazine's January cover.
The cover look is styled by Allia Al Rufia and shot by ace photographer Prasad Naik.
Make-up artist Namrata Soni deserves a thumbs up for keeping the look real with fussy hair and minimal makeup.
The actor, who is best known to have played girl-next-door characters on screen, may we add, has never looked so bold and confident before.
Here's a closer look at the 'Reinvention of Yami Gautam'.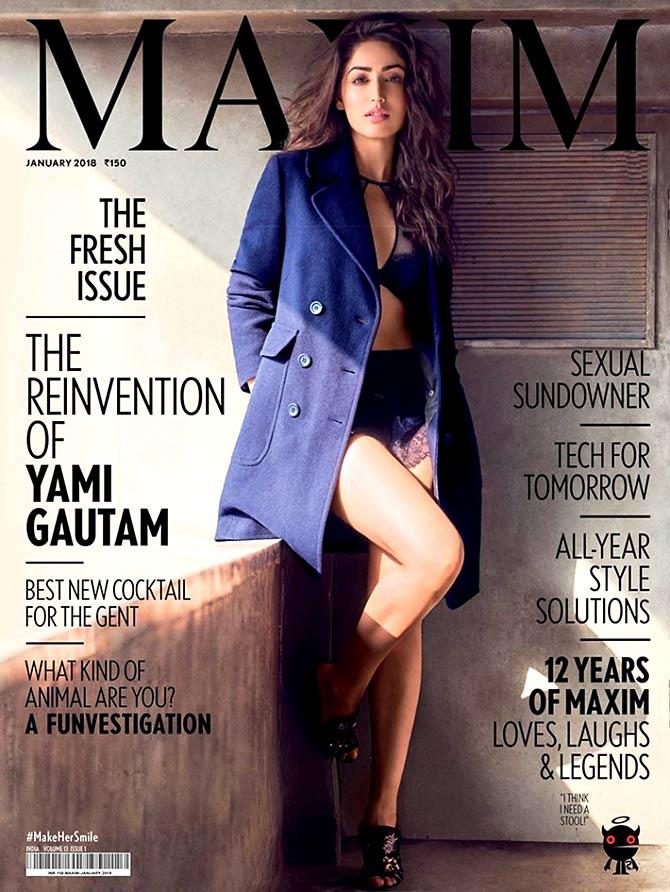 Dear readers, do you think this is Yami Gautam's boldest appearance yet? Take this poll and tell us.