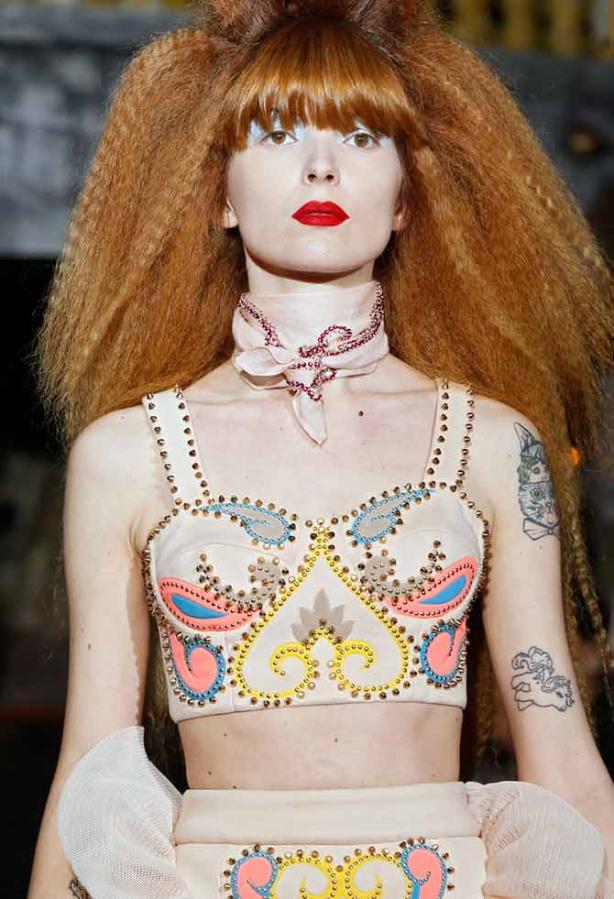 Here's how you can make a style statement with bright colours.
Indian designer Manish Arora spelled magic on the ramp at the Paris Fashion Week Fall 2016!
Take a look at his bright and bold collection: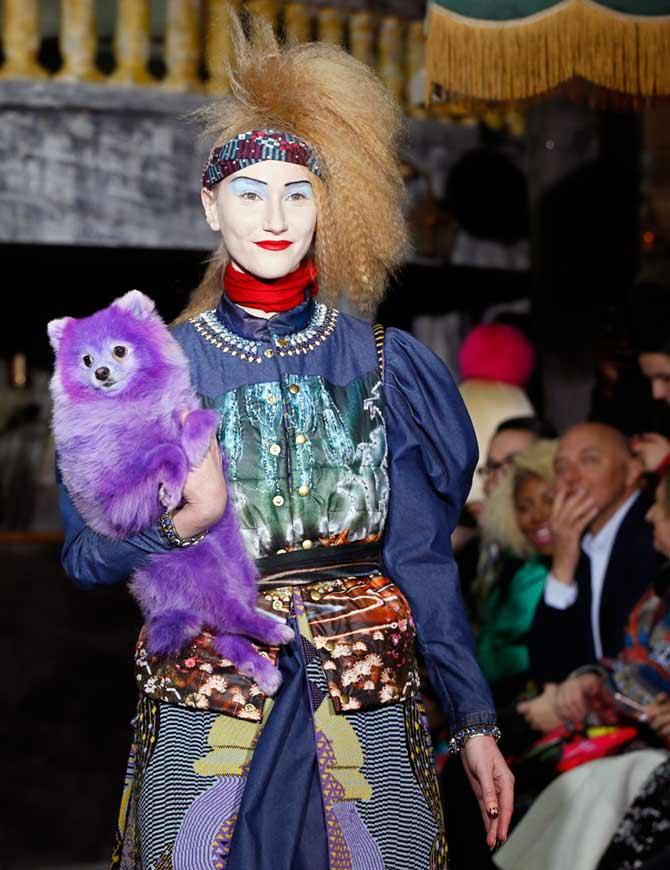 First we have this colourful puffed sleeved jacket with pretty applique work around the neck.
Don't miss out on Fluffy, the pomeranian dog dyed in violet that added to the playful vibe.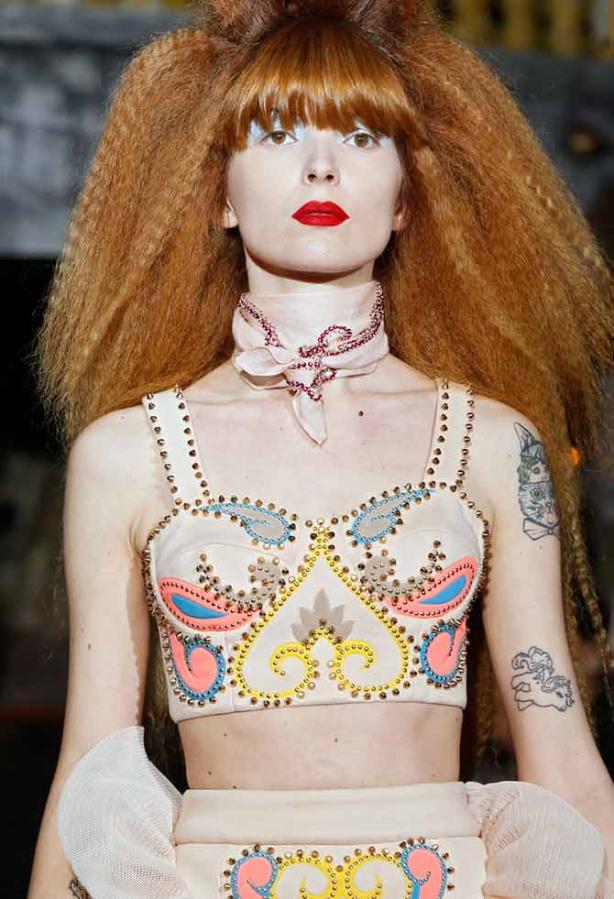 Rivet embroidered bustiers were the highlight of the collection.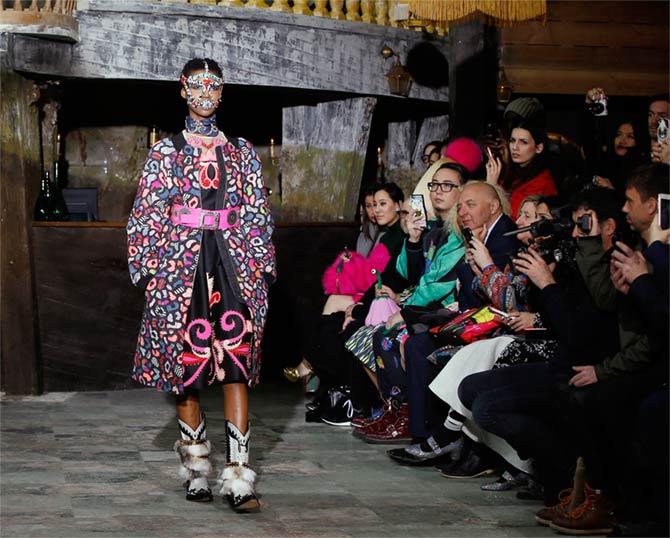 Manish's collection -- that was inspired by murder mystery television series Twin Peaks -- exhibited an explosion of eye-catching prints.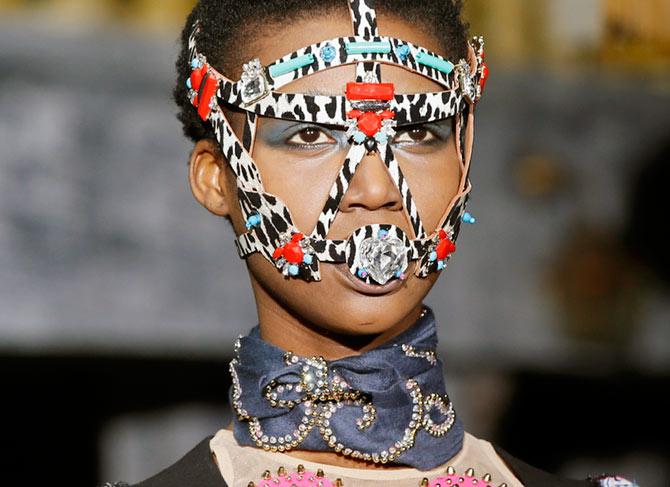 We spotted these embellished face masks -- unique and quirky.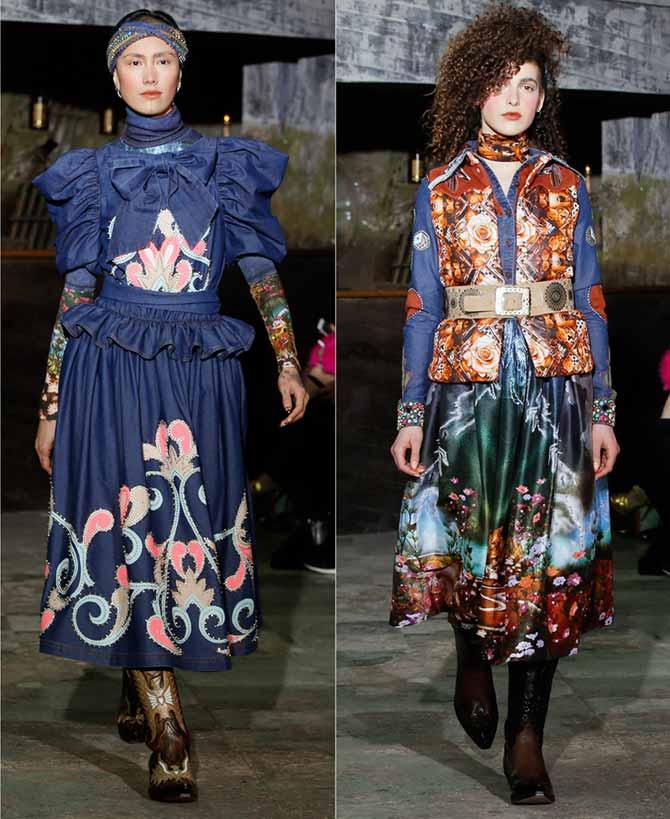 Shifting away from shiny fabrics, the designer gave a twist to his designs with detailed thread work on denim fabric.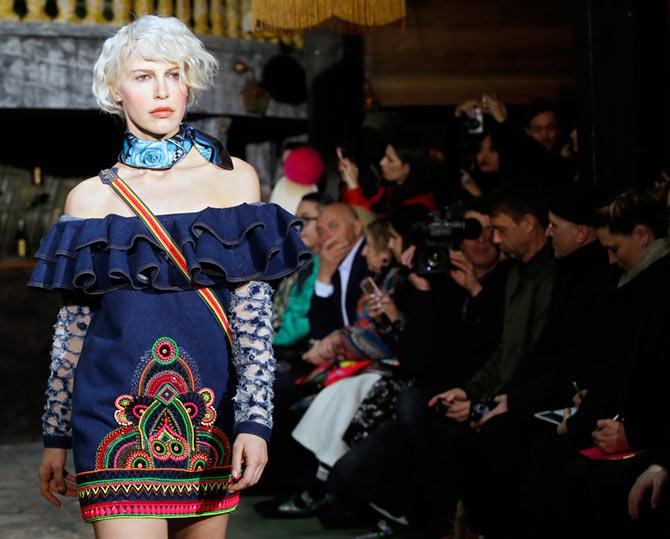 He also played with neon motifs on denims, like this one above.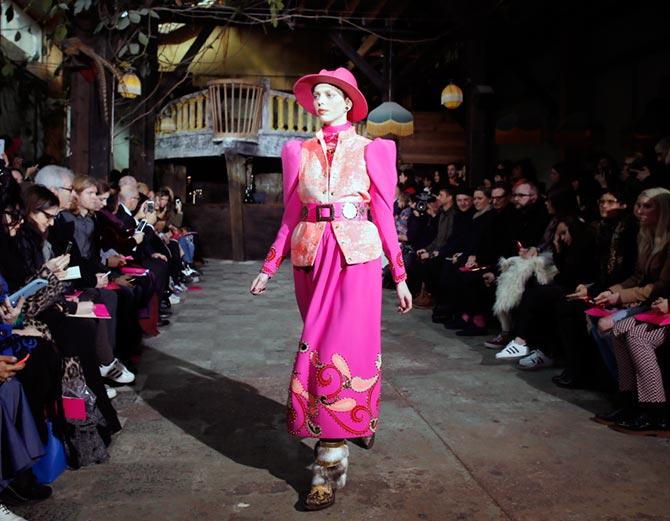 Here's how you can rock the fuchsia colour this season.
Opt for a stiff bold puffed shoulder gown teamed with funky fur footwear and hat.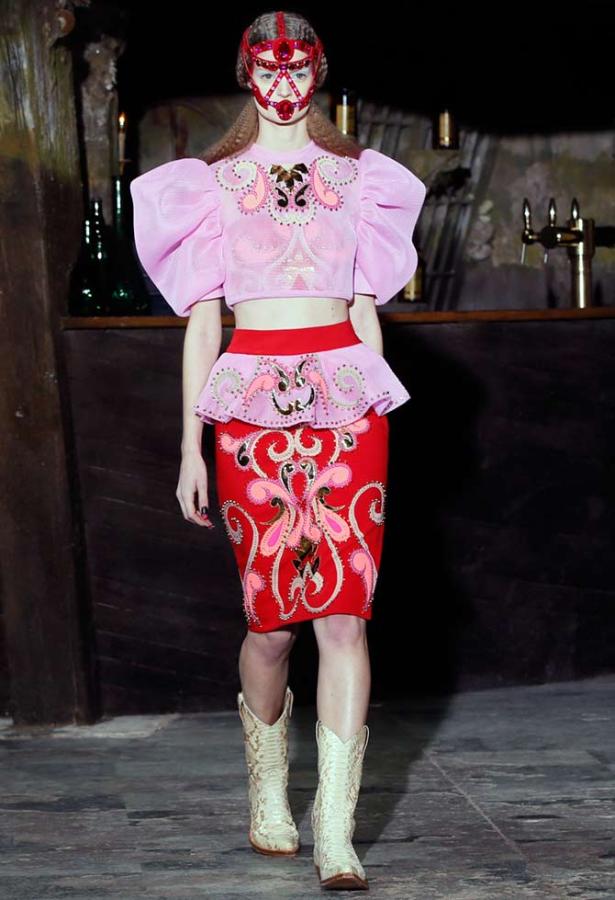 Peplum styled skirts with studs anyone?
Models sashayed down the ramp to give the final glimpse.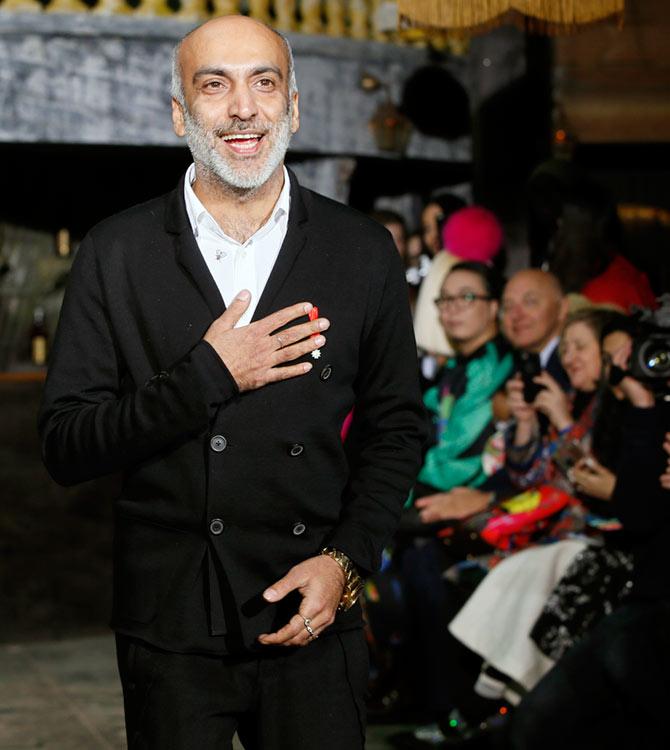 And that's Manish Arora, the genius behind the collection!
Photographs: Gonzalo Fuentes/Reuters
ALSO SEE
10 reasons why we love Manish Arora