She is the first German transgender model to feature on the cover of Playboy Germany.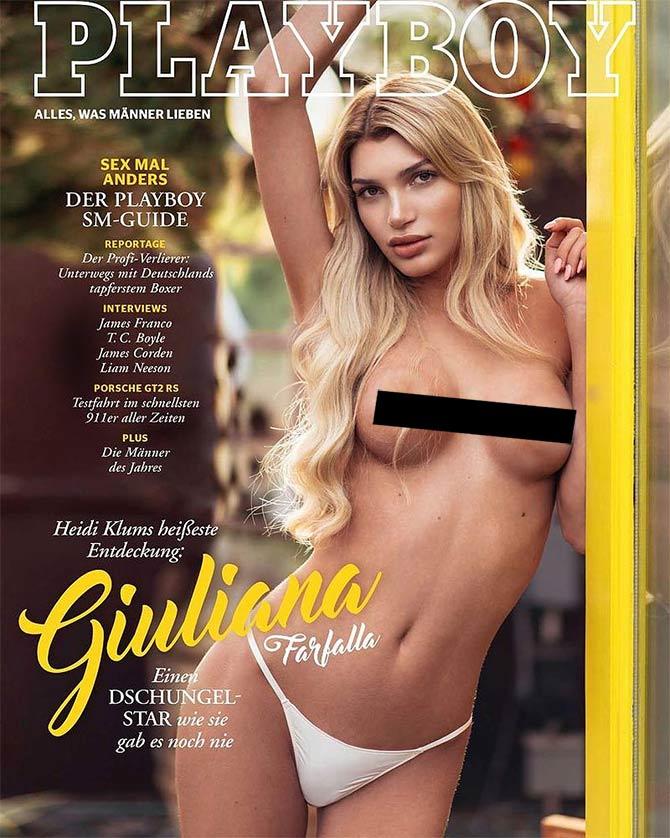 Photograph: Playboy mag cover.
Transgender model Giuliana Farfalla has stripped for the latest cover of Playboy magazine.
This is the first time that a transgender model featured on the cover of the German edition of the magazine.
Giuliana, who underwent a gender reassignment surgery at the age of 16, uploaded the cover on Instagram for her 216,370 followers.
'My dears, I'm on the latest Playboy cover and very proud of the result.
'I hope you like the cover as much as I do,' she captioned the cover on Instagram.
Dressed in just a pair of white knickers, the model flaunted her killer curves as she posed for the eye-popping cover.
The cover has been well-received by Giuliana's followers, who have been congratulating her ever since she uploaded the cover on Instagram.