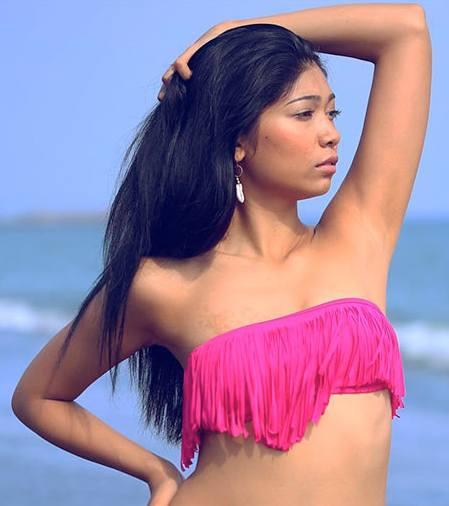 The 22 year old has an Indian father and a Japanese mother.
What a tearful victory it was for Priyanka Yoshikawa, an elephant trainer, who was crowned Miss Japan at a beauty pageant in Tokyo.
While many are celebrating her smashing success, the young girl is facing a racist backslash, which has already sparked in her country.
In fact, a few Japanese critics have even alleged that she doesn't represent 'pure Japanese' beauty ideals as she's a hafu (somebody who is biracial).
However, we think that Priyanka is undoubtedly a woman of substance.
These 11 photographs prove why...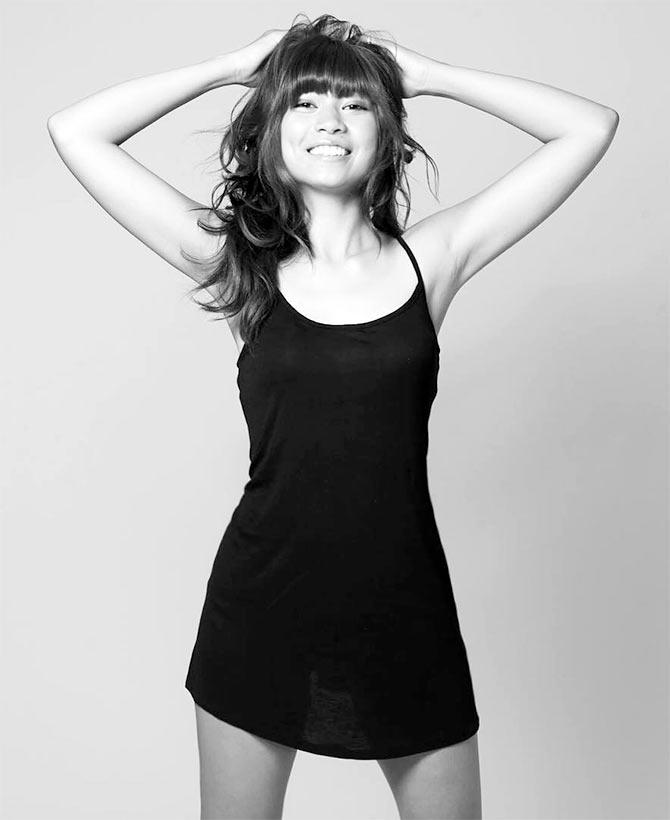 IMAGE: That cheerful smile and shine on her face... our hearts just melted.

All photographs: Kind courtesy Priyanka Yoshikawa/Instagram
IMAGE: Pucker it up, it's selfie time for Priyanka.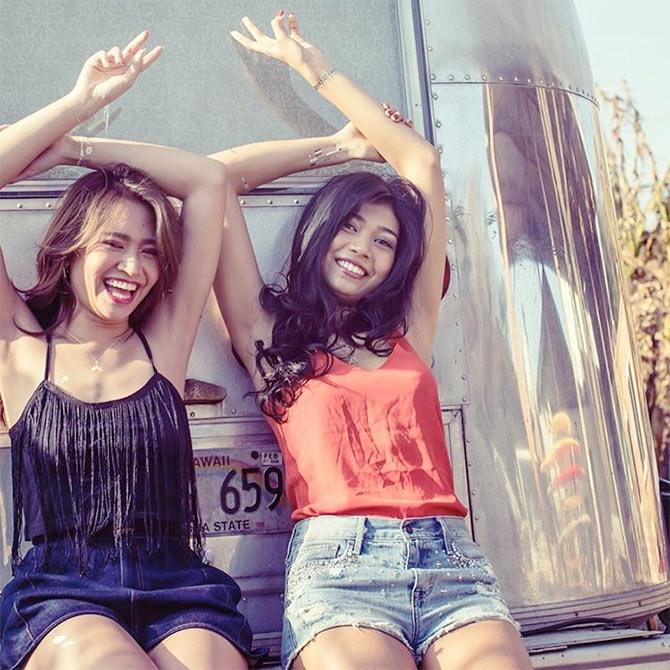 IMAGE: A bit of goofing around isn't that bad at all. Here, Priyanka (right) is seen having fun with a friend.
IMAGE: A stressful day at work? So what! Look how Priyanka unwinds after a long day of shooting.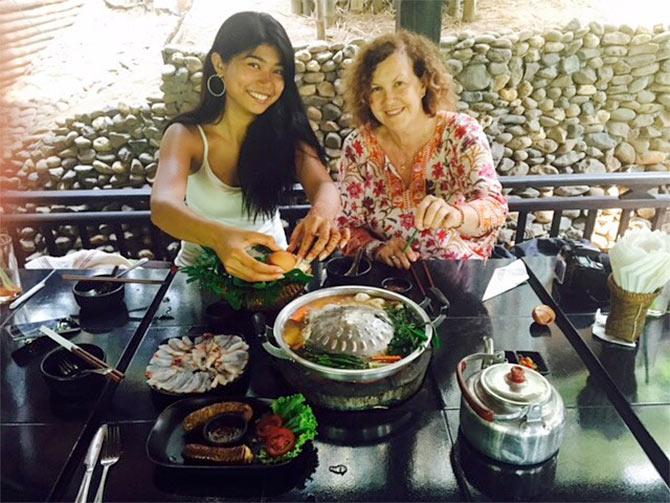 IMAGE: Who said models starve? Look how she enjoys a full-course meal with her pal.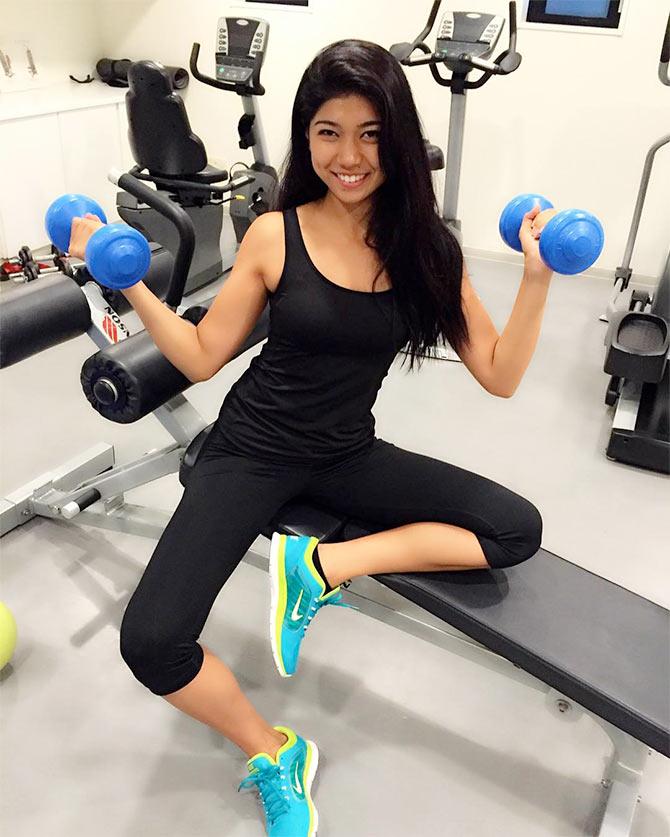 IMAGE: A fitness enthusiast, she works out hard to stay fit and lithe.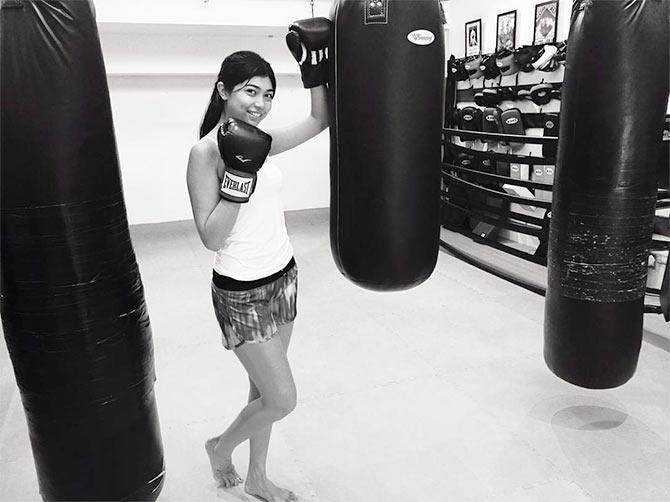 IMAGE: Lifting dumbbells isn't enough. Priyanka kicks off her extra kilos by indulging in kick-boxing.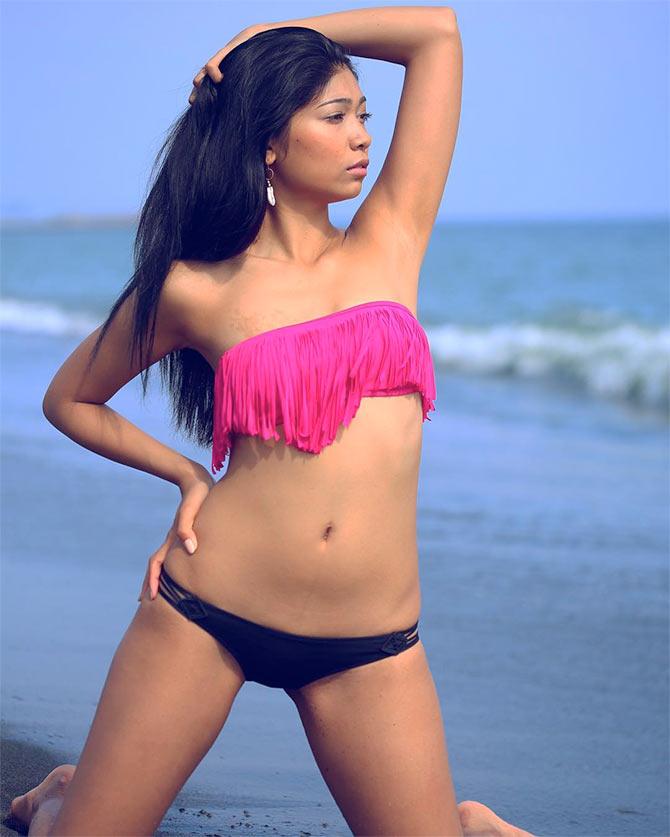 IMAGE: Damn H-A-W-T! What a killer body belle!
Donning a fringe bandeau bikini, Priyanka seriously gives out some major hot vibes.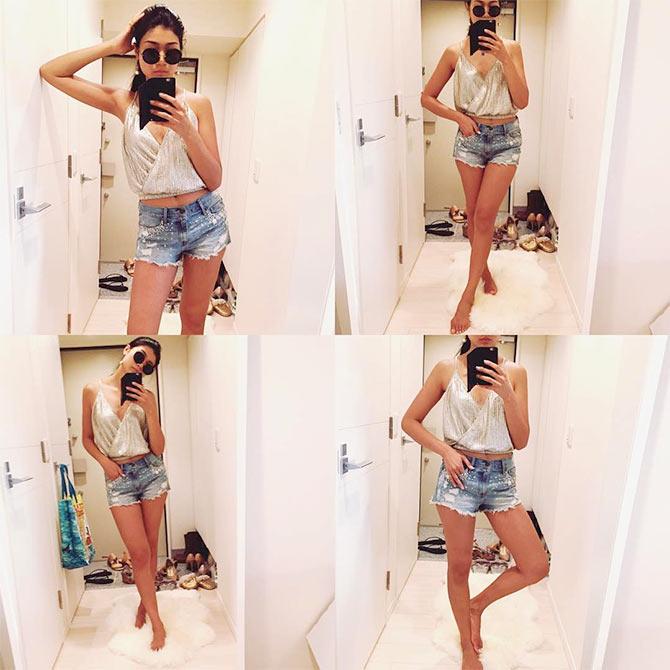 IMAGE: It's all about style, isn't it?
A clotheshorse since her early days, Priyanka likes to keep it classy and chic.
IMAGE: Tattoos are forever. Striking and minimalist, these art-inspired tattoos on Priyanka's body look like a walking masterpiece.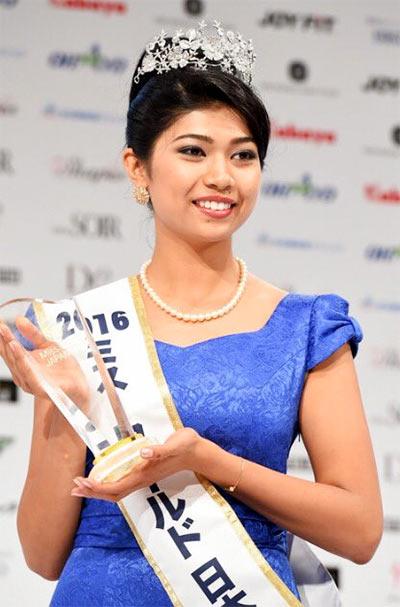 IMAGE: What a proud moment! Priyanka poses with her Miss Japan trophy and sash.

Photograph: Kind courtesy Priyanka Yoshikawa/Twitter