Lauren Gottlieb is our new favourite Bollywood girl. So we just had to travel half the length of the city if only to see her. Hitesh Harisinghani/Rediff.com carried his camera too :-)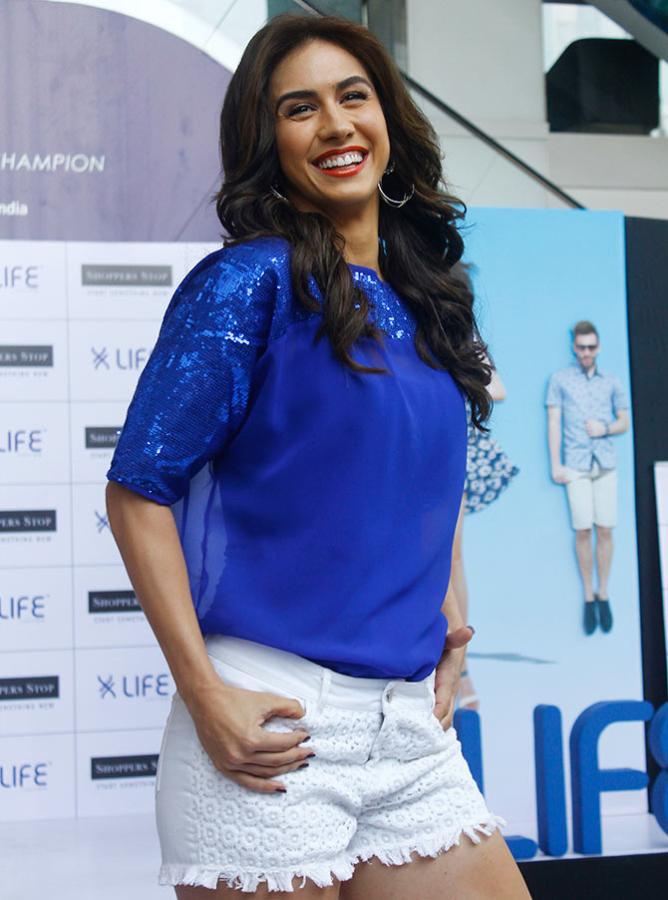 When she came to our offices the other day, Lauren Gottlieb reminded us how much fun she is!
Lauren's been promoting her upcoming movie Welcome to Karachi with Jackky Bhagnani, her co-star and producer. And so, obviously, she is also being seen a fair bit around the city.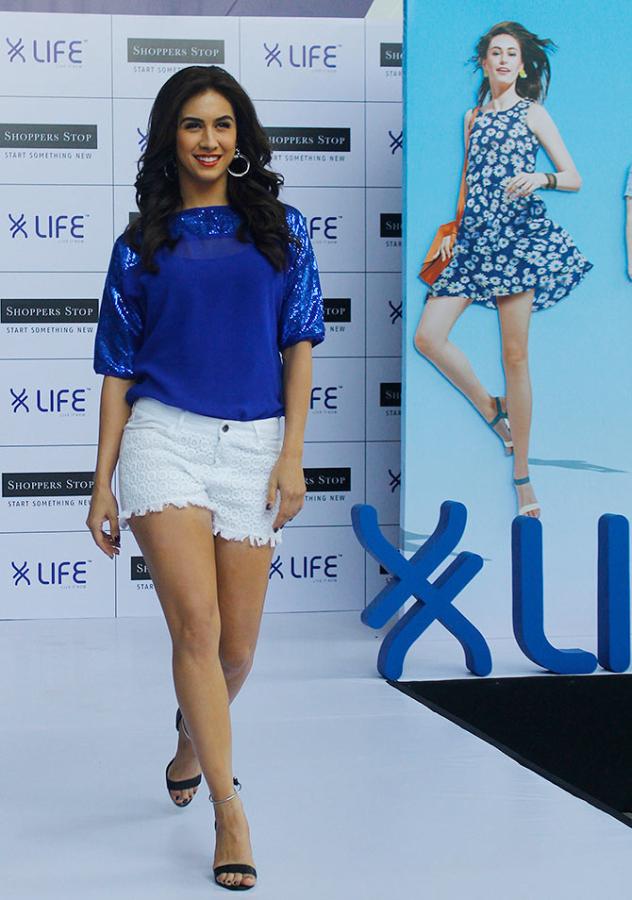 Like at this pop-up fashion show at a mall in Mumbai.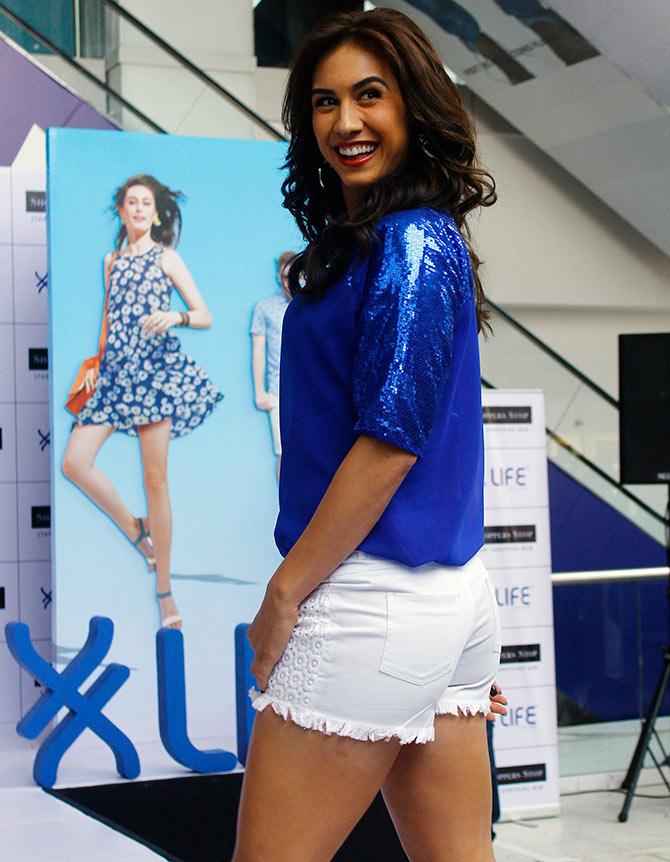 The dancer-turned-actress looked stunning in a cute blue top and a pair of white hotpants.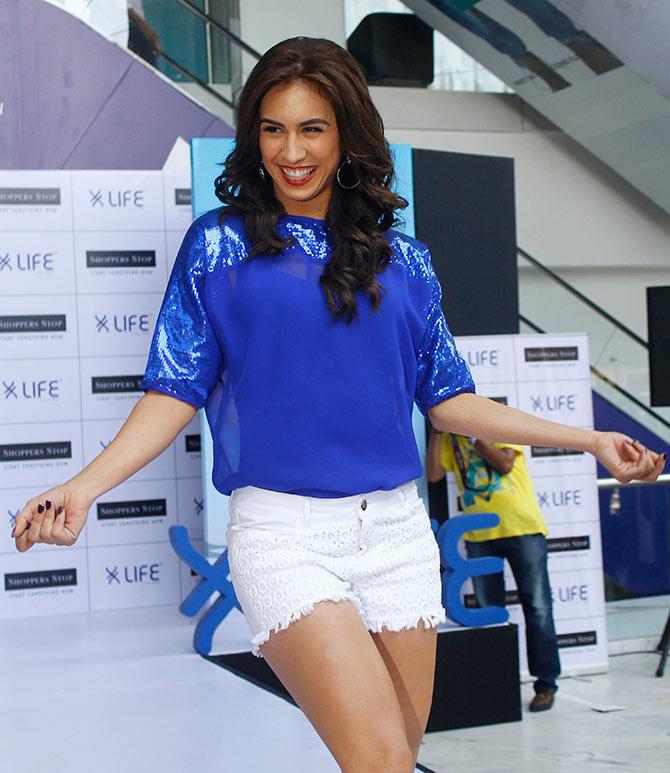 And even seemed to break into an impromptu jig.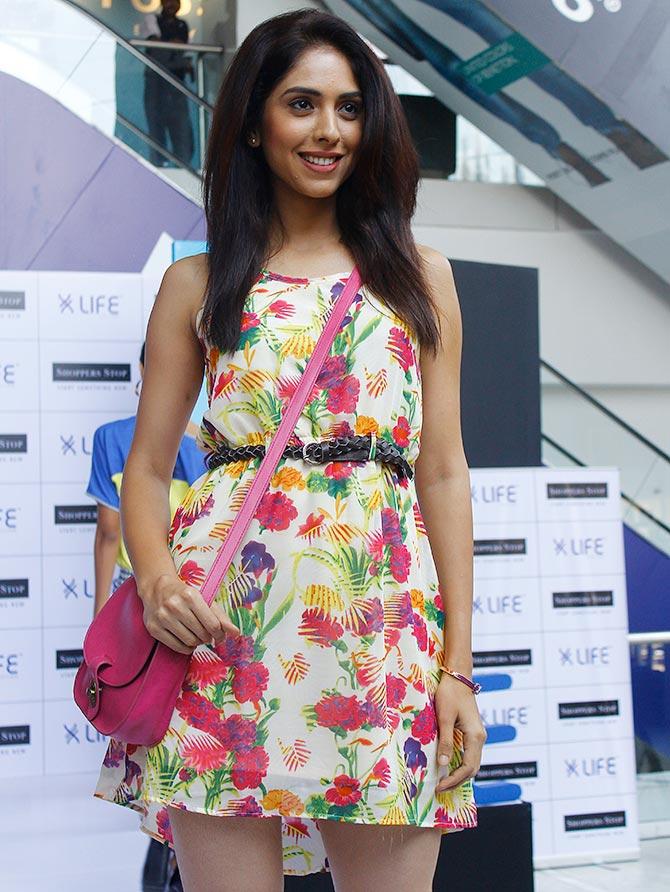 The show was meant to promote the new summer-resort line that's available in the store and featured some trademark summery prints like this one.
And this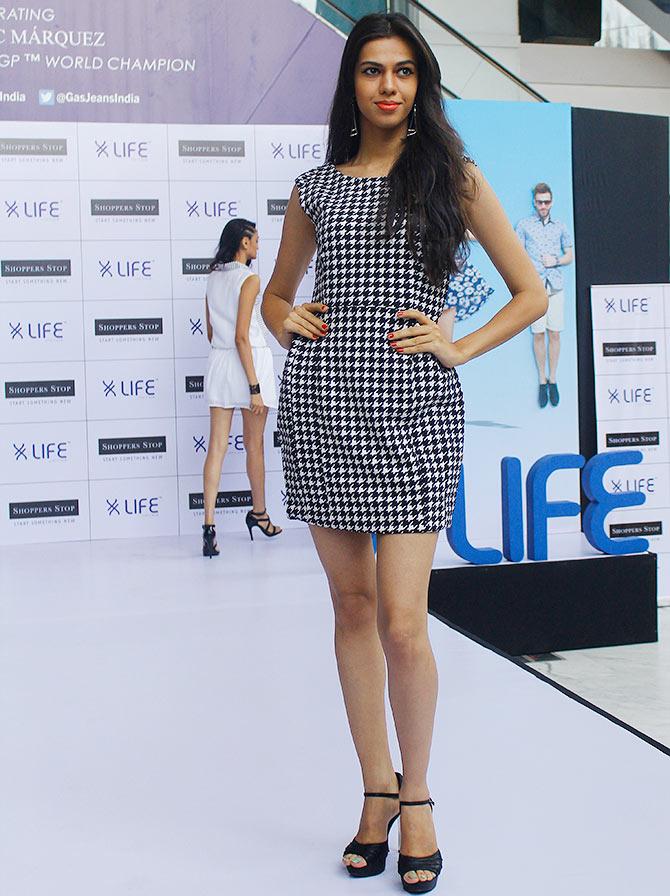 And some smart if tad fitted numbers too.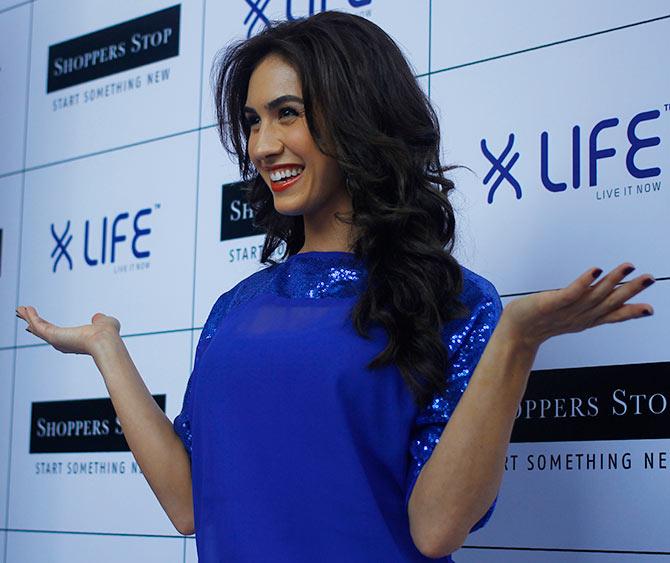 The star of the show though, was this young lady... who we quite simply cannot get over. Can you?