A social media sensation, this Japanese model is a huge fan of salads, smoothies and herbal teas.
In our weekly fashion roundup, we bring you the latest on supermodels, style, designers, and everything else in-between.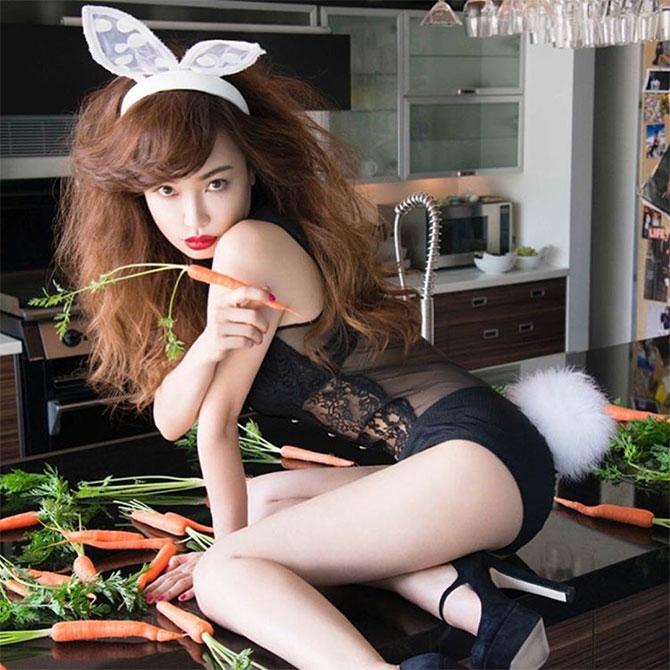 Photograph: Risa Hirako/Instagram
One look at Risa Hirako, a Japanese model, and you'll refuse to believe that she is 45 years old.
The model has turned into a media sensation all thanks to her Wikipedia page which states that she is 45 years old!
According to the page, Risa is in her forties and was born on February 14, 1971.
She claims that the credit for her ageless beauty goes to healthy eating.
With over one lakh followers on Instagram, Risa has suddenly shot to celebrity fame.
"The Tokyo-based beauty stripping down to bikinis and lingerie and even dressing up in Cosplay as a bunny -- complete with carrots -- has been mistaken for being in her twenties, and the truth is she's actually 45," reported Mirror.uk.co.
***
Lea Michele goes nude for magazine cover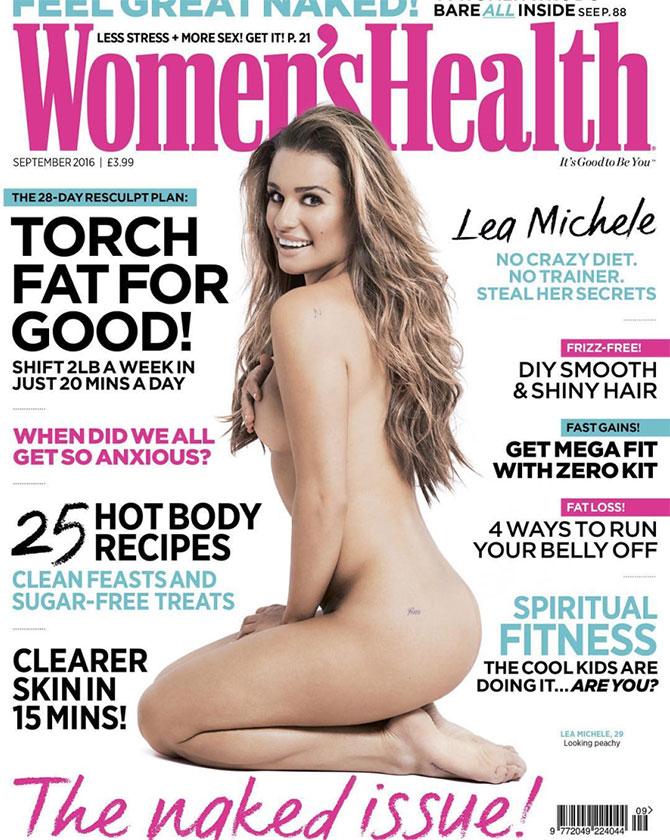 Photograph: Lea Michele/Instagram
Lea Michele revealed the naked truth when she stripped down for Women's Health UK's naked issue.
Looking stunning as ever, Lea wowed fans with her super hot magazine cover photos which she uploaded on Instagram.
"So honoured to follow in the great @chrissyteigen's footsteps and grace this years cover of @ukwomenshealth Naked Issue. I'm so proud of this cover. I'm so happy I can finally share it with you all!" she captioned the pic.
Lea has posed in a series of sizzling hot portraits for the magazine's September issue.
In one shot, she is seen covering her bare assets seated on a white pouf.
In another shot, she seen sprawled on the floor clad in nothing but lots of confidence and poise.
If you missed spotting it, this cover photo gave away tattoo tribute to ex-boyfriend Cory Monteith.
The 29-year-old revealed her tattoos, which she got as a tribute to her late love, including his jersey No. 5 and their last words to each other: "I love you more. If you say so..."
***
'I had a mental breakdown': Cara Delevingne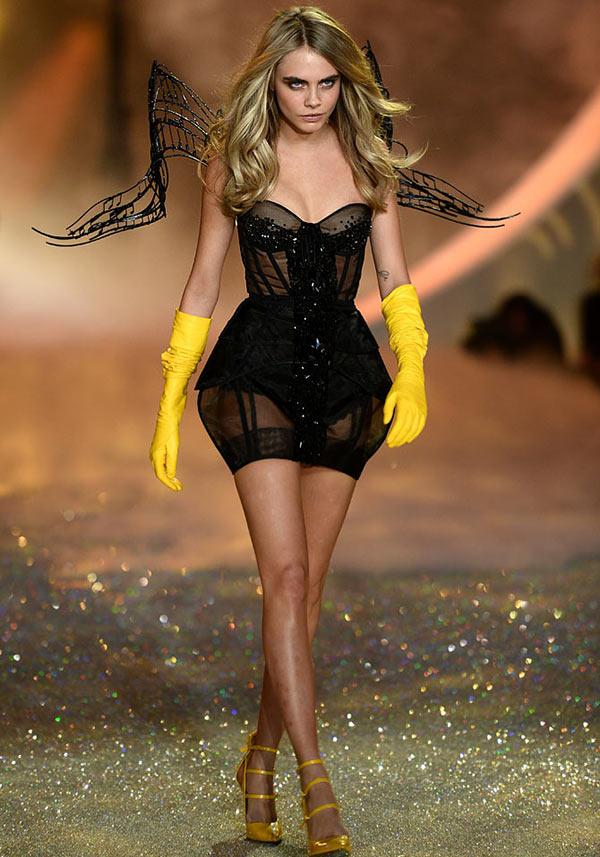 Photograph: Dimitrios Kambouris/Getty Images
Cara Delevingne has struggled with depression and is not afraid to let the world know about it.
The fashion model admitted that her world fell apart when she discovered her mother had been a heroin addict.
"As a kid, I felt like I had to be good and I had to be strong because my mom wasn't," she reportedly told Esquire in an interview.
"So when it got to being a teenager and all the hormones and the pressure and wanting to do well at school -- for my parents, not for me -- I had a mental breakdown."
Her depression strongly reflected in the tweets she sent out earlier this year, when she decided to slow down on her modelling career.
The Suicide Squad star admitted in the interview: "I realised how lucky and privileged I was, but all I wanted to do was die.
"I felt so guilty because of that and hated myself because of that, and then it's a cycle. I didn't want to exist anymore. I wanted for each molecule of my body to disintegrate. I wanted to die."
However Cara seems to have left the past behind. Kudos to the model for her strength and perseverance.
***
Katie Price disappoints fans by going under the knife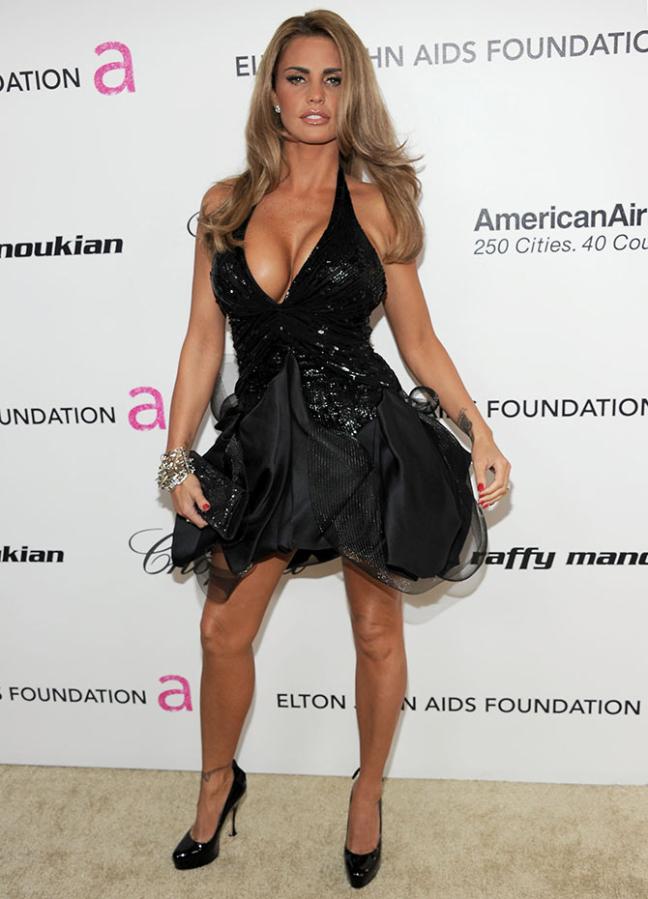 Photograph: Larry Busacca/Getty Images
Former glamour model Katie Price's attempt to garner attention from fans post her eighth boob job has failed.
She was slammed by disappointed fans for having 'oversized' breasts.
The 38-year-old mother of five recently appeared on Loose Woman, where she showed off her huge bust in a tiny swimsuit. And not many were impressed by the sight.
Shortly after, several viewers took to social media to condemn her, reported Mirror.uk.co.
"God you looked gross on Loose Women, what an artificial manufactured and shallow. Waste of oxygen for the planet," tweeted a viewer.
Another one wrote, "@MissKatiePrice looked amazing a month back. The new boobs are far too big #why #shame #lookedgreat #change #surgery."
The viewers also accused one of the panelists, Coleen Nolan for bullying the glamour model. "The @loosewomen are really bullying @MissKatiePrice today, shame on you colleen Nolan, I thought more of you," read a tweet.
***
Kylie Jenner displays wig collection on Snapchat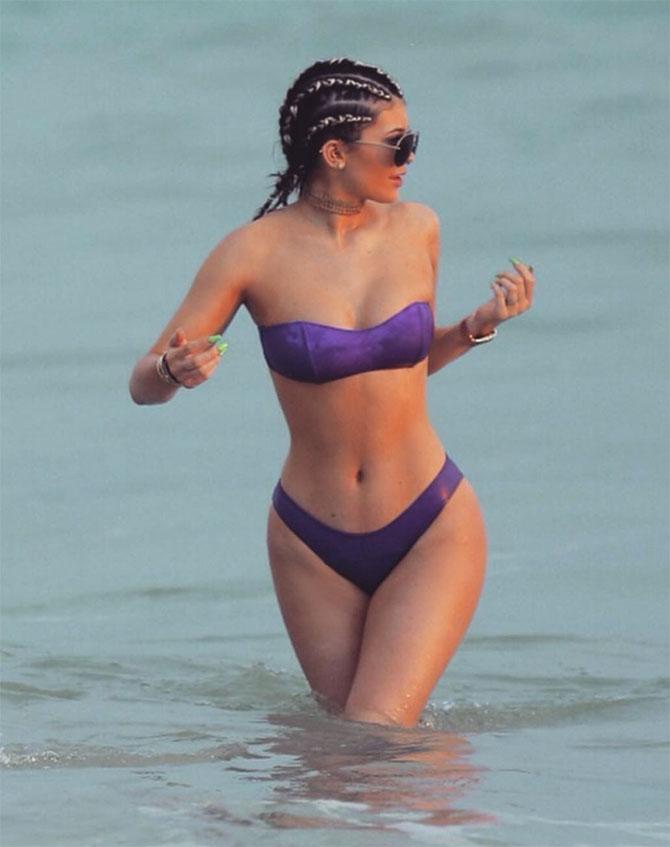 Photograph: Kylie Jenner/Instagram

Reality star Kylie Jenner gave fans a sneak peek of her glam room, which she has solely dedicated to getting glamorous.
She recently posted a Snapchat video to show off her range of wigs -- she has one in almost every possible shade.
She admitted that the room is inspired by her sister Khloe's, "I just wanted to copy her because she just has good ideas."
In the video, she showed fans the table dedicated to mounting her wigs and how they cover her entire wardrobe wall and leave very little room of her other stuff, reported Mirror.uk.co
She also impressed fans by revealing a circular stand for her iPhone -- with a mirror and lights -- used for the sole purpose of taking selfies.
The 18-year-old brunette beauty will soon be celebrating her 19th birthday.
***