A survey conducted by CheapHolidayLand.com has revealed the ten most hated selfie types (yes there are types)!
The good folks at CheapHolidayLand.com asked their users to vote for the selfies they hated the most.
And here are the top 10 most hated in the list
10. The Shy Selfie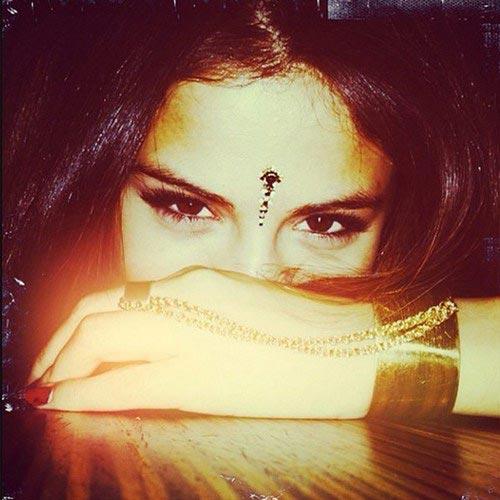 Selena Gomez gets all shy on Instagram (Via Selena Gomez on Instagram)
The tenth most hated selfie according to the participants of the survey is the Shy Selfie.
Why? Because come on cover half your face and everyone looks cute, don't they?
9. The Drunk Selfie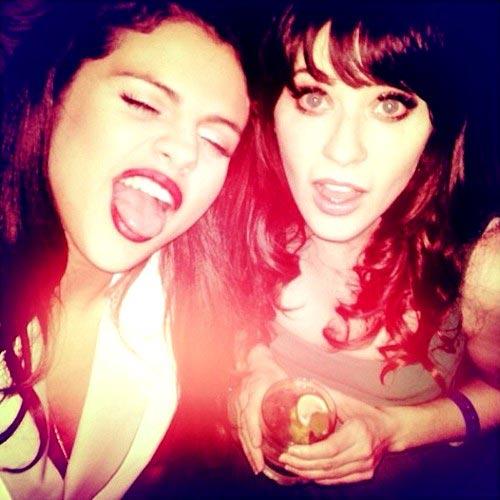 Selena Gomez (L) posted this very drunk selfie of herself and Zooey Deschanel on Instagram. (Via Selena Gomez on Instagram)
With two per cent people voting for the Drunk Selfie, this everlasting document of your wild night out came in at number nine.
8. The Celebrity Selfie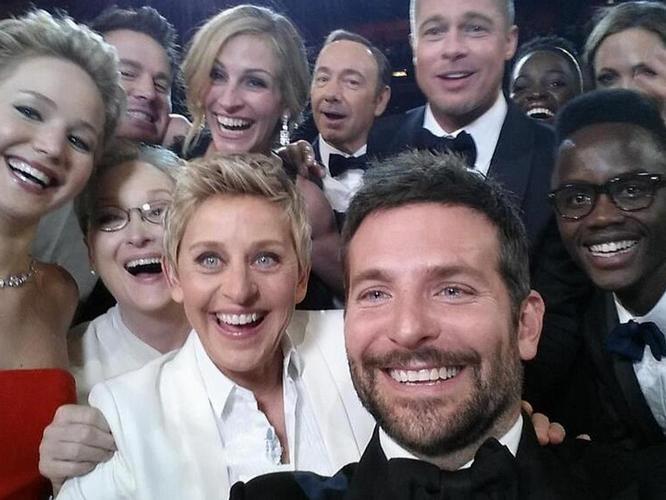 Yes Ellen, we know you have a lot of famous friends! (Via Ellen DeGeneres on Twitter)
Okay so we know you were with a celebrity.
Get over yourself!
The Celebrity Selfie came in eighth with four per cent votes.
7. The Loved-up Couple Selfie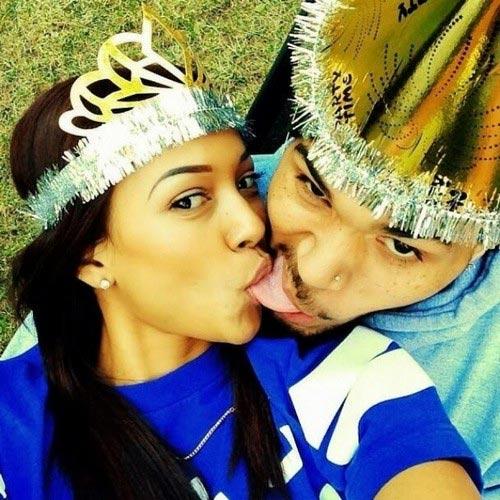 Chris Brown's selfie with his girlfriend Karrueche Tran left us tongue-tied. (Via Chris Brown on Instagram)
The worst of them all?
Apparently not! With just five per cent votes, those irritating couples on your timeline are only at number seven (when they really should have topped the list)!
6. The Make-up-Free Selfie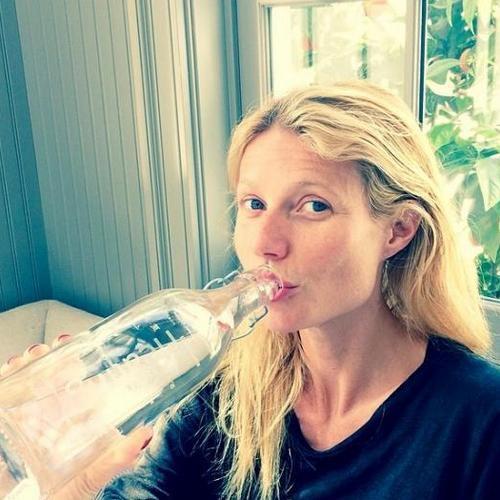 Gwyneth Paltrow goes make-up free. (Via Gwyneth Paltrow on Instagram)
Three words: Stop. Being. Smug!
Seven per cent participants voted for the Make-up-Free Selfie which was the sixth most hated in the list.
5. The Trout Pout Selfie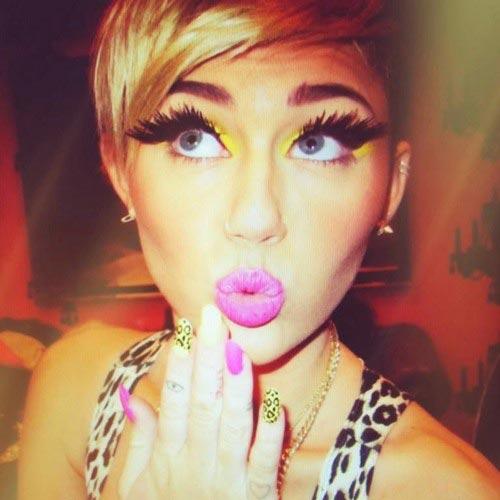 Miley Cyrus shows off her pout. (Via Miley Cyrus on Instagram)
We know you have bee-stung lips that your partner possibly cannot get enough of.
Truth is we can! So please don't post any more!
With nine per cent votes, the Trout Pout Selfie was at number five.

4. The 'Sickbed' Selfie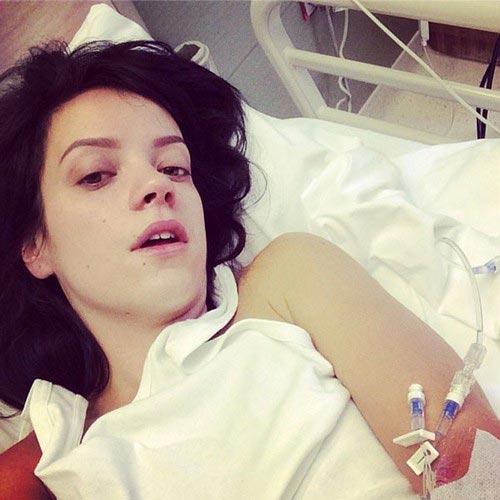 Singer songwriter Lilly Allen is sick. And isn't that sad? :-( (Via Lilly Allen on Instagram)
Aww... we know you're ill.
But sharing a picture of your sick self isn't going to make our sympathy grow.
If anything we're probably sniggering behind your back.
So at number four with 15 per cent votes is the 'Sickbed' Selfie.
3. The Pre-Food Selfie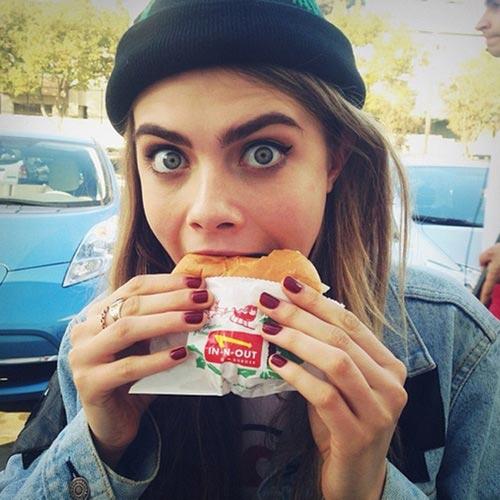 Really Cara Delevingne, you want us to believe you eat all that and still stay so thin?! (Via Cara Delevingne on Instagram)
Don't you just hate it when these models with perfect bodies show you how much they eat? Don't you?
We could not agree more!
Sixteen per cent respondents voted for the Pre-Food Selfie as the most hated selfie type.
2. The Post-Gym Selfie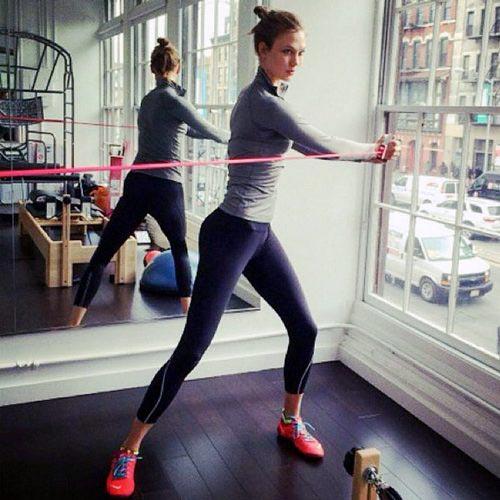 We hate you Karlie Kloss! We really do! (Via Karlie Kloss on Instagram)
Yet another one that irritates the rest of us no end!
If you've been disciplined and all that has paid off, make us jealous when (or if) we meet.
Don't share that on your Facebook or Instagram feed. Just don't
18 per cent of us hated you for doing that, you know!
1. The Bikini Selfie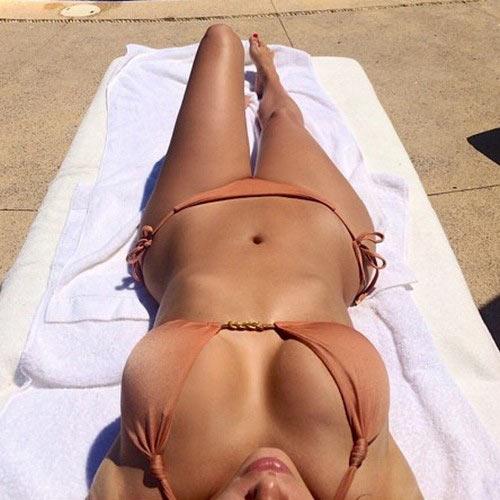 Kim Kardashian's bikini selfies may be popular. But they are also the most hated! (Via Kim Kardashian on Instagram)
With 22 per cent respondents voting for the bikini selfie, Rihanna and Kim Kardashian's favourite selfie type just blew every other one out of the window!
Now if only we had a heavenly body like that one!