Candice Swanepoel takes ballet lessons, and Kendall Jenner loves horse riding. Find out how your favourite models kill time off the ramp.
Ever wondered what models do when they are not working?
Well they pursue hobbies -- just like you and me -- and they're pretty serious about it too!
Victoria's Secret Angel Gigi Hadid is a master chef when it comes to burgers.
And her sister Bella Hadid is an equestrian.
Read on to find out what other supermodels do when they are not walking the ramp.
Gigi Hadid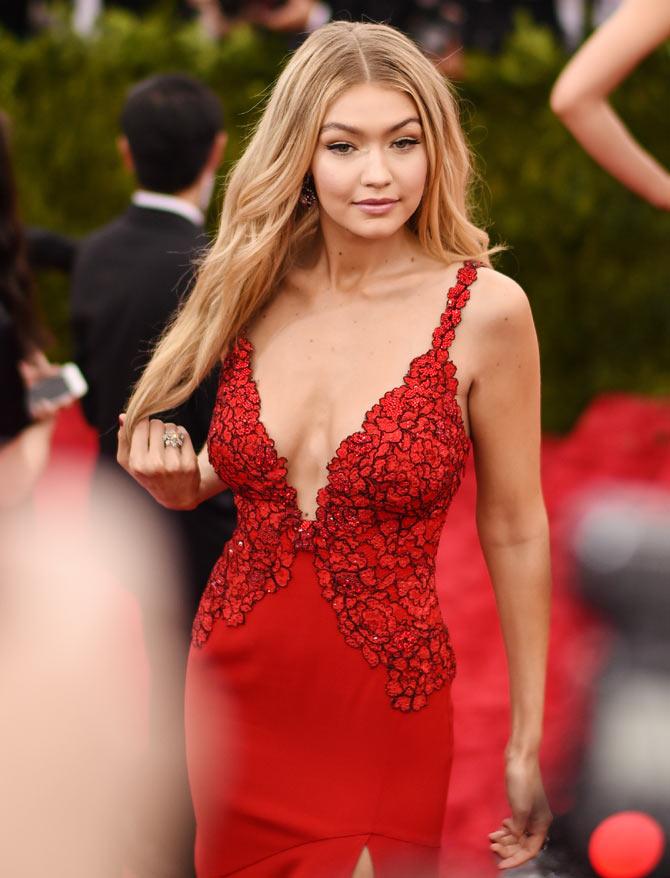 Photograph: Andrew H Walker/Getty Images for Variety
One look at Gigi Hadid and you'll seriously doubt us when we tell you that she loves burgers.
When this Victoria's Secret model first moved to New York, she tried a different burger every week for a year, just to find her favourite one.
She loves making burgers and when she participated in the US MasterChef Celebrity Showdown against fellow Victoria's Secret model Devon Windsor, she chose to make a burger.
Gigi ended up winning the MasterChef trophy for her juicy beef patty with pickled jalapenos and a spiced, crispy onion nest.
Check out the next picture where she poses with her prize money.
Photograph: Kind Courtesy Gigi Hadid/Twitter
Her advice to people is, "Eat clean to stay fit, and have a burger to stay sane."
Blake Lively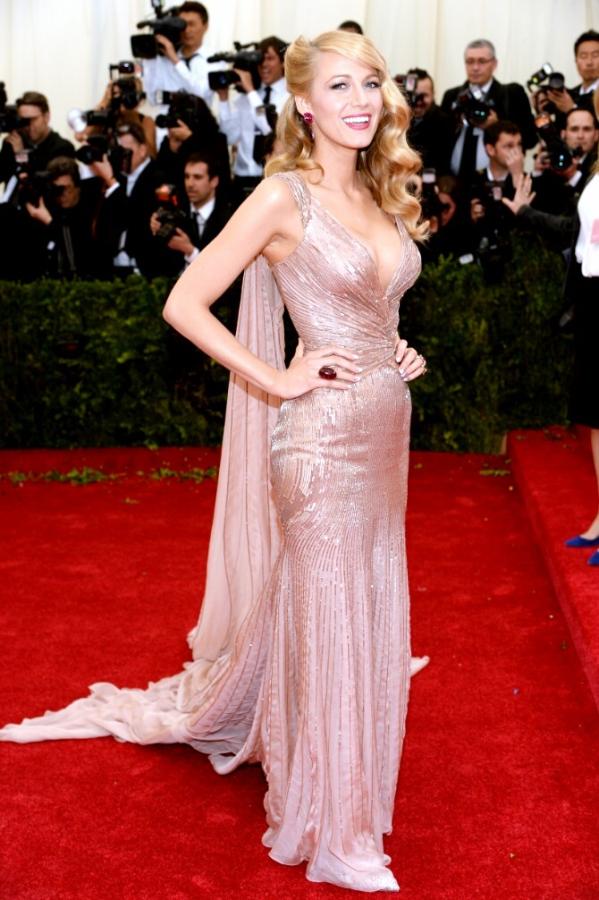 Photograph: Dimitrios Kambouris/Getty Images
When she is not acting or modelling, Blake Lively is a surfing goddess.
She revealed on Instagram that she has been mastering the art of catching waves.
She got introduced to surfing during the shooting of a film, but today she is really passionate about the water sport. She finds it exhilarating, thrilling and nauseating.
A water baby, Blake loves being tossed around by the waves and spiraling at 40 feet in the air.
Check out the next picture.
Photograph: Kind Courtesy Blake Lively/Instagram
Candice Swanepoel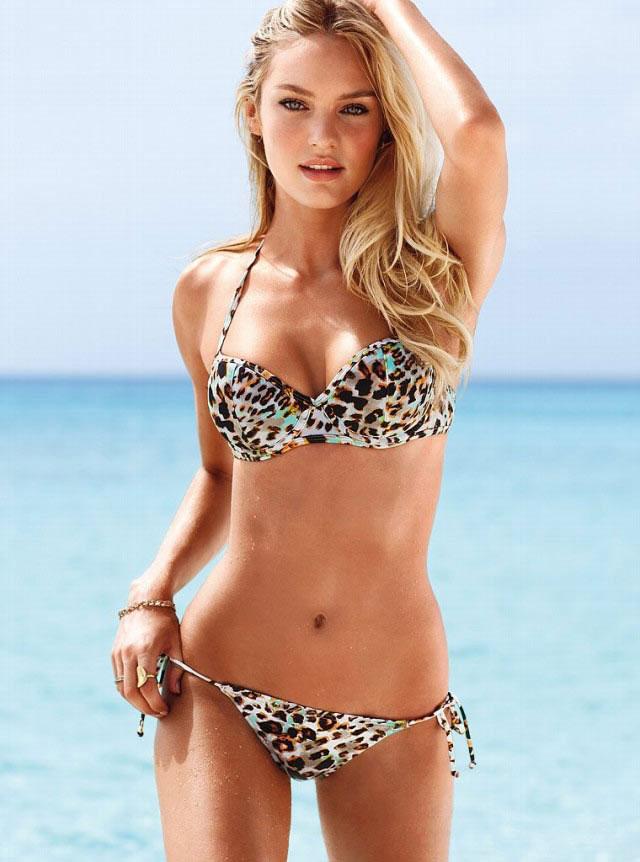 Photograph: Kind Courtesy

Victoria's Secret Swim Catalogue 2013
When she's not scorching the ramp, Candice Swanepoel attends ballet classes.
Many years ago, that is, before she went to boarding school, this South African supermodel used to learn ballet.
She has always dreamt of attending a ballet school in New York. And...this supermodel also loves horse riding.
Gisele Bundchen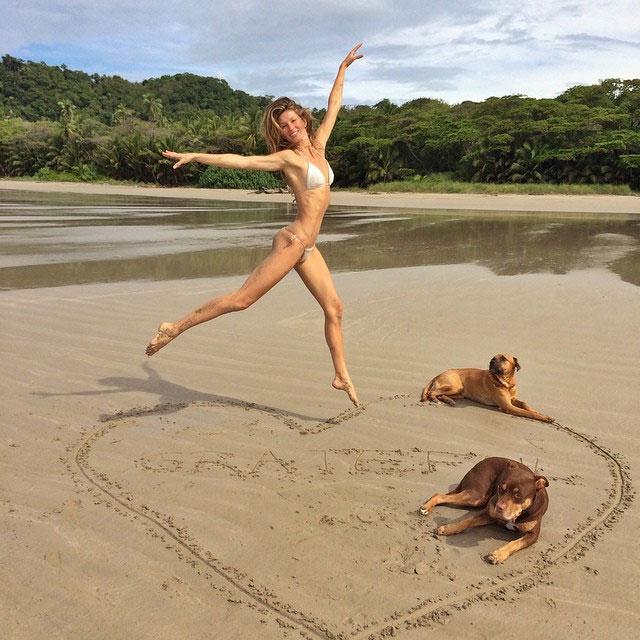 Photograph: Kind Courtesy Gisele Bundchen/Instagram
Gisele Bundchen is a volleyball enthusiast.
Before she became a model, Gisele wanted to play volleyball professionally.
She also had considered becoming a part of the Brazilian volleyball team.
Heidi Klum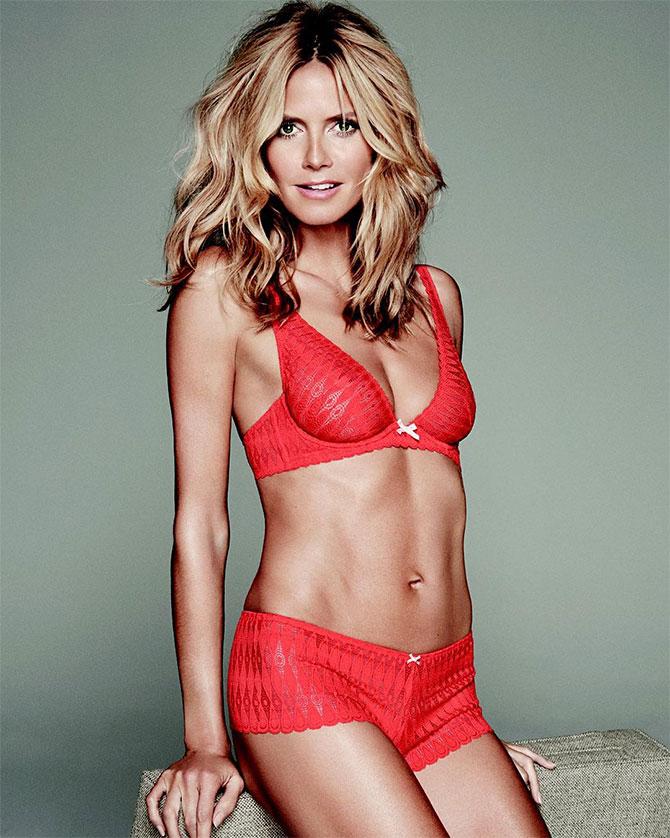 Photograph: Kind Courtesy Heidi Klum/Instagram
Like Candice Swanepoel, Heidi Klum is a ballerina too.
And now she has extended her love for dance to her daughter, Leni who is taking ballet classes too.
Kendall Jenner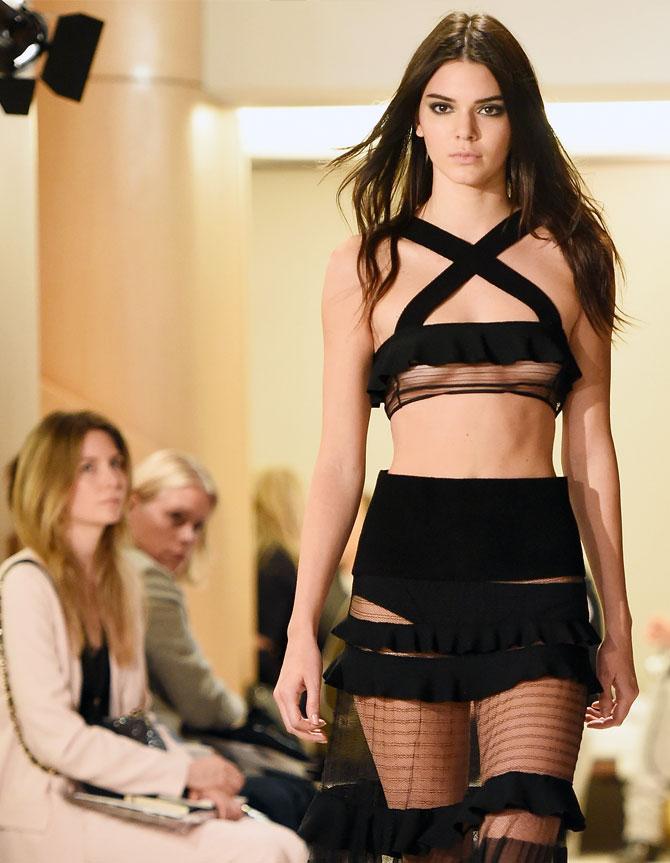 Photograph: Pascal Le Segretain/Getty Images
Kendall Jenner was really serious about horse riding, and rode horses for nearly a decade before she reached ninth grade.
After that, her focus shifted to modelling.
But she's back to her love for riding horses, and also has a trainer to assist her.
Kendall is also very passionate about interior designing and is addicted to the Instagram account boss_homes.
Cara Delevingne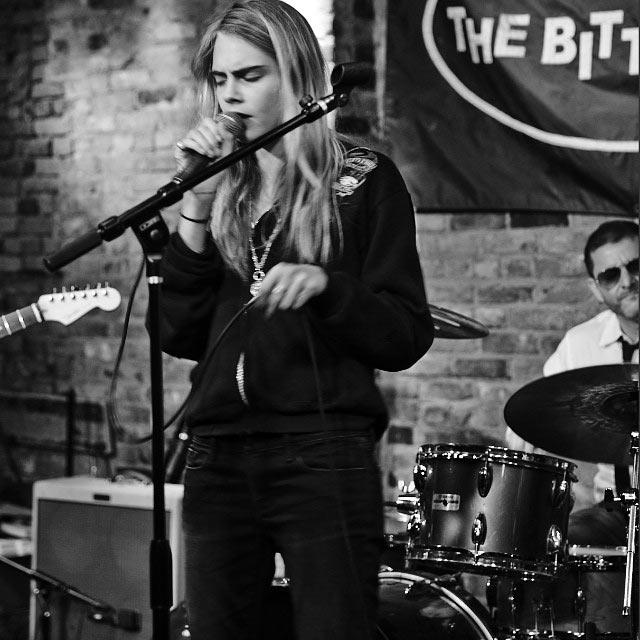 Photograph: Kind Courtesy Cara Delevingne/Instagram
Cara Delevingne can sing really well.
She made her singing debut in a short film Reincarnation by fashion designer Karl Lagerfeld. She sang along with Pharrell Williams of the popular Happy song fame.
Not many of us know that she can also drum and has been writing music since she was 13.
Someday she hopes to start her record label. All the best, Cara.
Alessandra Ambrosio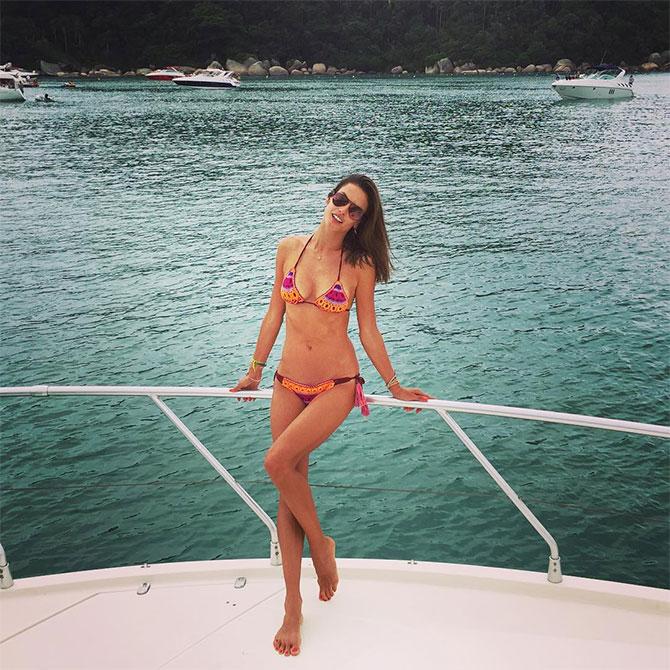 Photograph: Kind Courtesy Alessandra Ambrosio/Instagram
Alessandra Ambrosio's favourite hobby is surfing.
This Brazilian supermodel loves the beach and has incorporated her love for the beach sport into her workout regime too.
At times, instead of a real workout, she loves to go surfing as "it's something that's a little bit more fun."
Bella Hadid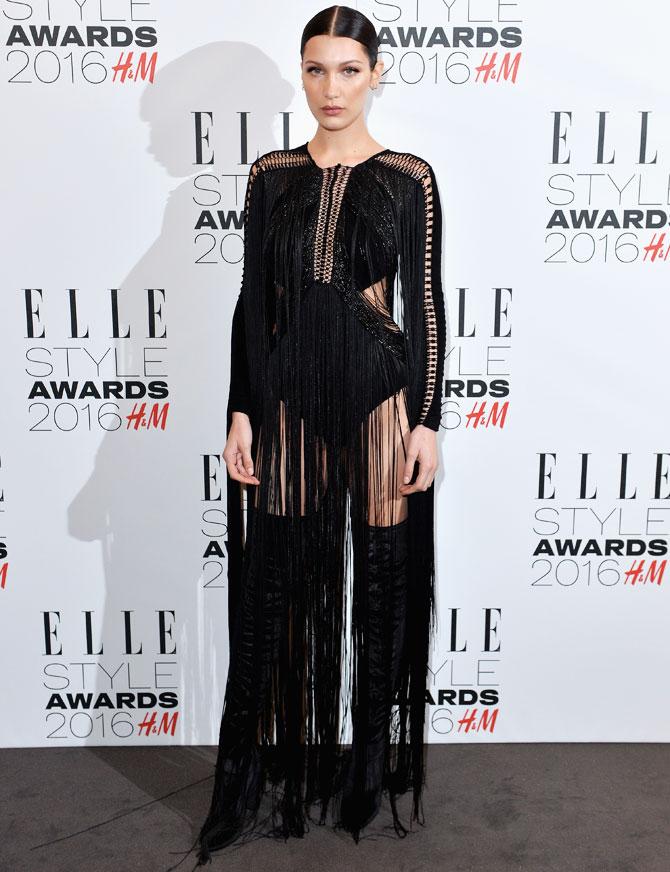 Photograph: Anthony Harvey/Getty Images
American model Bella Hadid is an equestrian and had even planned to compete at the Olympics this year!
But as she is battling Lyme disease, she had to give up on her professional riding career.
She inherits her passion for horse riding from her mother, and Bella has been riding since she was a teenager.
Don't believe us? Check out the next picture.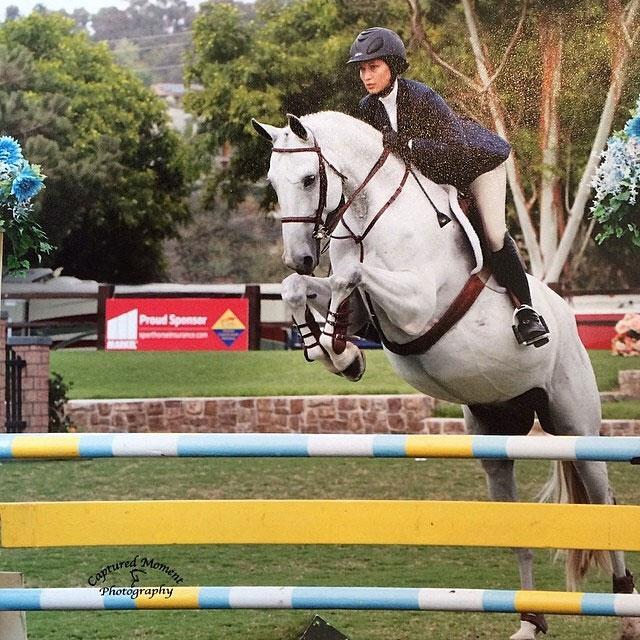 Photograph: Kind Courtesy Bella Hadid/Instagram
Now, that's one great career leap. Don't you think so?
Karlie Kloss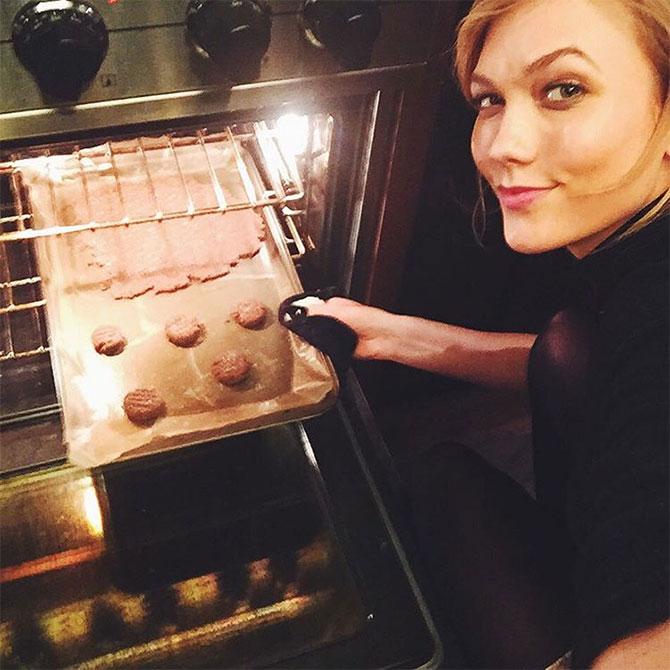 Photograph: Kind Courtesy Karlie Kloss/Instagram
When she's not topping the supermodel charts, Karlie Kloss finds happiness in the kitchen.
She loves to bake and has extended her love for baking by launching her own line of cookies.