Basking in the beauty of Al Ula -- Saudi Arabia's unexplored archaeological marvel, Pooja Hegde debuts on the cover of Travel + Leisure.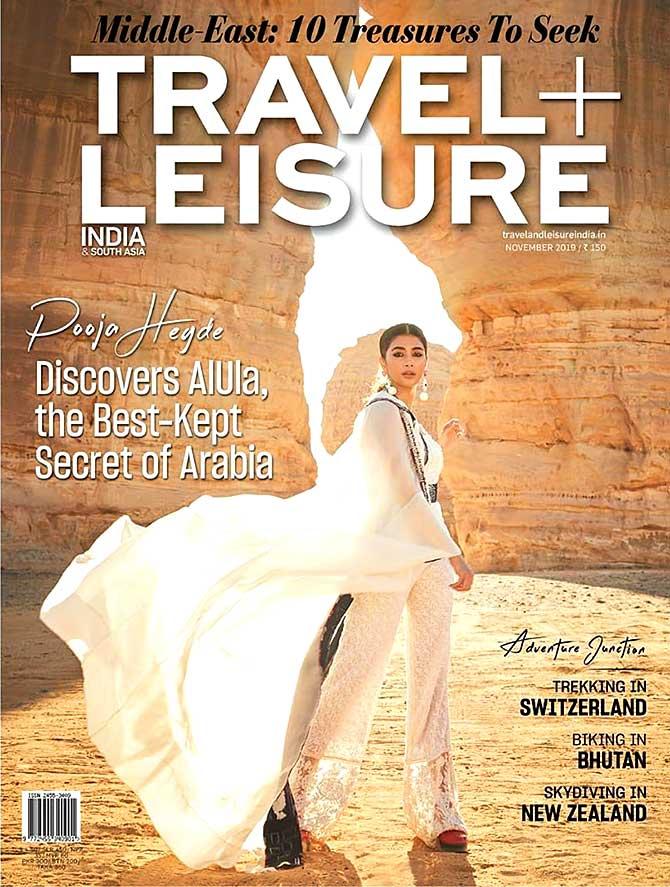 We just can't decide what's better -- Pooja Hegde posing in a white silhouette in front of the The Elephant Rock in Al Ula, Saudi Arabia or the stunning location.
And when put together, it makes for a terrific Travel + Leisure cover.
Photographed by Rohan Shrestha, the cover shoot includes exotic locations in Al Ula like the Bottle Rock, the old town -- featuring the ruins of what used to be 900 houses, 400 shops, and five town squares -- and a 2,600 year old staircase leading to a fort.
Adding some oomph to the cover is the actor who looks gorgeous as she poses against the dramatic, surreal backgrounds.
Sharing her debut cover with her Instagram followers, Pooja wrote: 'My first cover for Travel + Leisure India couldn't have been more perfect.'
The cover has been styled by Divyak D'Souza. Take a look at the other pics from the shoot.