Sonam K Ahuja styled her hair in curls for Brides Today's cover.
Ditching the straight look, Sonam K Ahuja embraced curls on the cover of Brides Today's February 2018 edition.
Unveiling the cover to her Instagram fans, she captioned it: 'Bold, beautiful and a little bit of curls.'
Sporting gorgeous curls, the actor cut an impressive figure, above, in a Tarun Tahiliani threadwork coat from the designer's Spring Summer 2019 collection.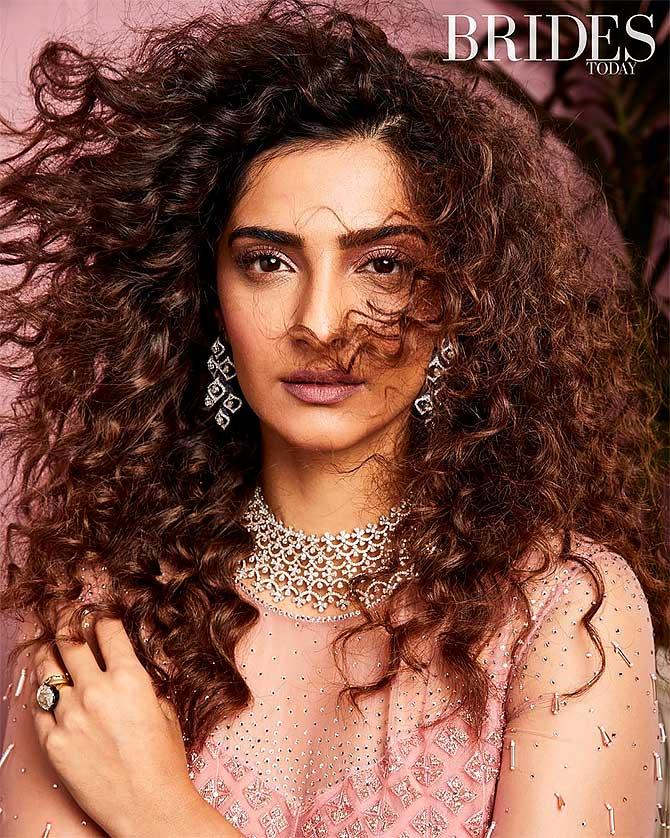 'The lovely Sonam Kapoor Ahuja in the first blush of spring,' wrote the designer on his Instagram page.
'Sonam has always been on the cutting edge of Indian fashion.
'She's someone who straddles the West and the East with equal ease,' he added.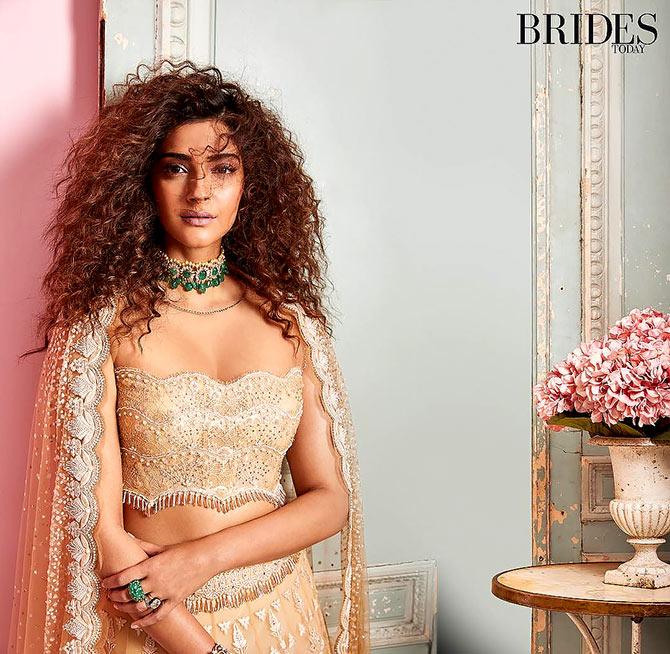 For her second look, Sonam was dressed in a beige lehenga with Egypt-inspired motifs. According to the designer's Instagram post, 'the lehenga was accentuated with Resham and sequin embroidery.'
She rounded off the look with a lace corset and an embroidered dupatta embellished with crystals and fringing.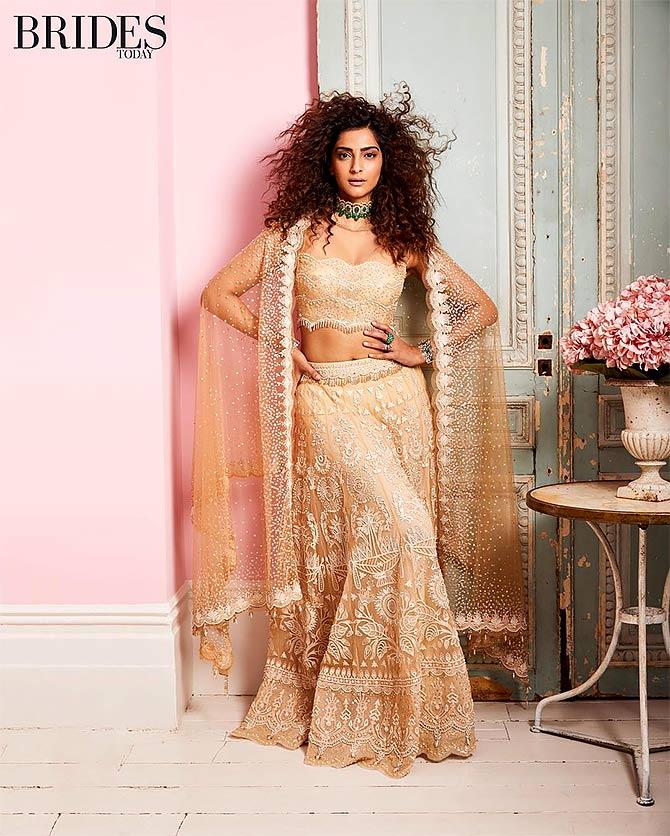 'I am a particular fan of cream or pastel colours for summer weddings,' wrote Tarun.
'With the onset of summer, for Sonam, we chose a refreshing palette and clothes that have an ease, a lightness.

'We are constantly moving towards lightness in Indian clothes, so women are free to dance and have fun,' he explained.
Sonam poses in a sari draped over a pre-stitched skirt, accentuated with pearls and sequins. She paired the sari with a crystal blouse.