Karisma Kapoor spoke about her love for saris and contemporary designs at the launch of Satya Paul's latest collection in Mumbai.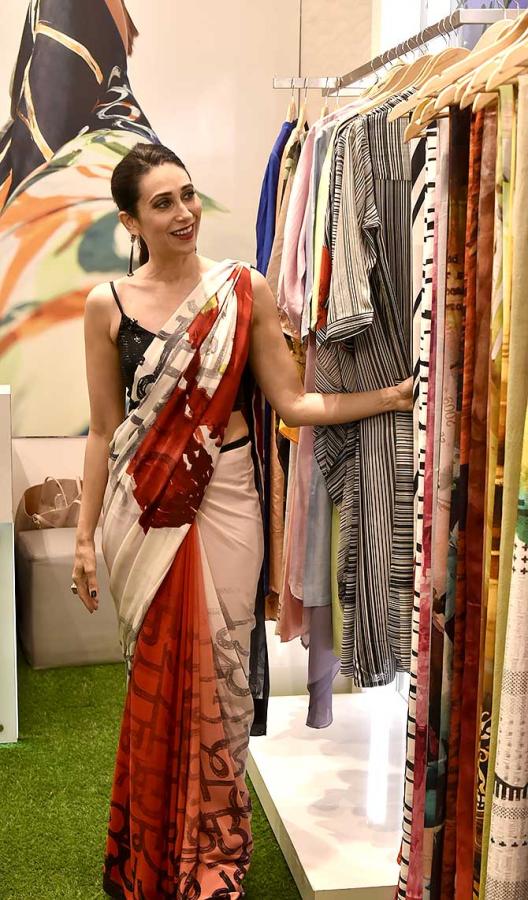 Designer Satya Paul launched her latest spring summer collection -- Spice Bloom inspired from the aromas of the Indian flowers and spices.
The line launched by Karisma Kapoor features organic shapes and motifs of 'Kesar Phool', 'Nimbu Mirchi' and 'Lush' in its designs.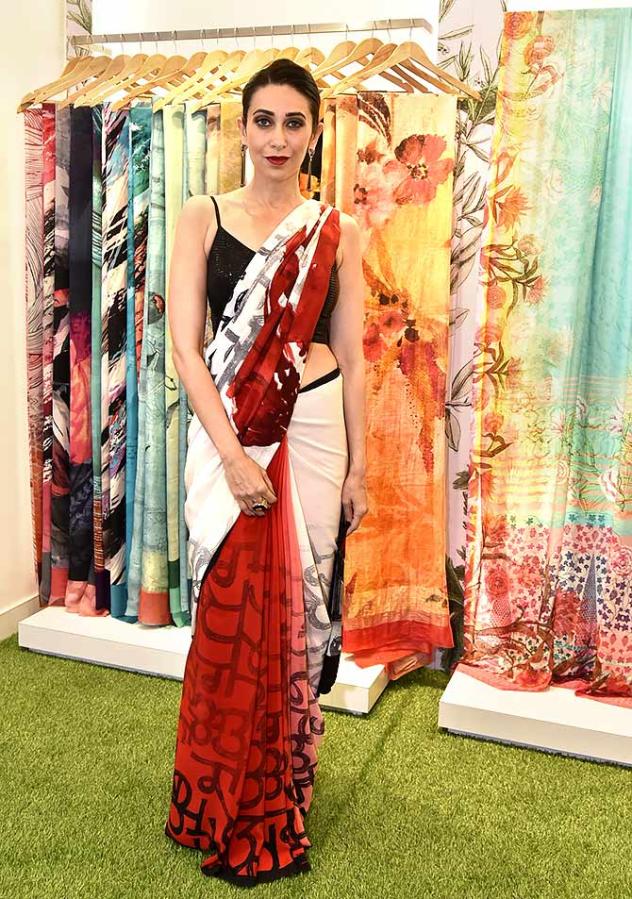 The actor who wore a mirchi inspired sari spoke about her love for extra ordinary and striking designs.
"I have always been fascinated with the infusion of color combinations in their designs which makes the prints extremely striking," Karisma said in a statement after the launch.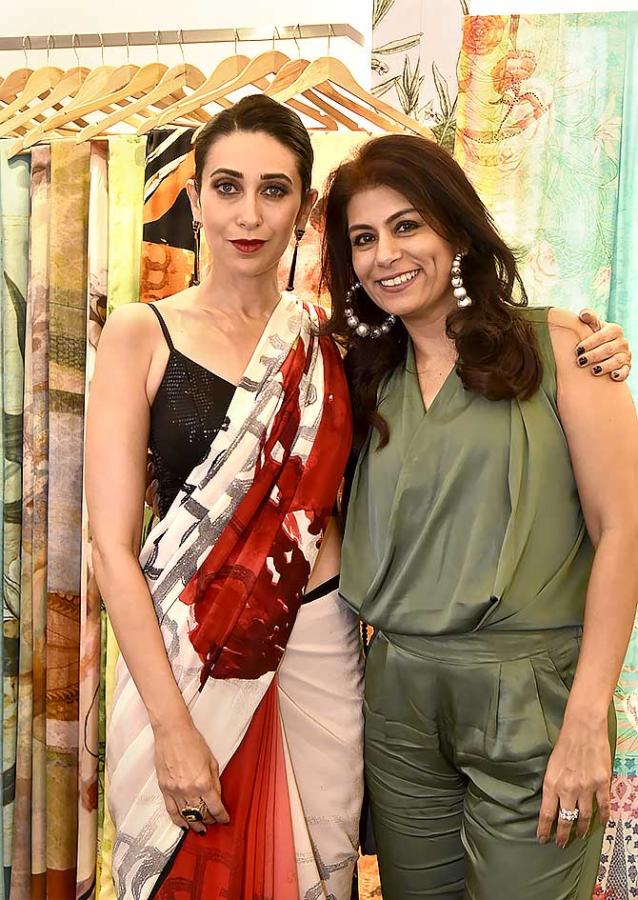 "The collection is really vibrant and contemporary," the 44 year old actor added.
At the event, Karisma also made a case for the six yard and explained why more young women should start wearing it.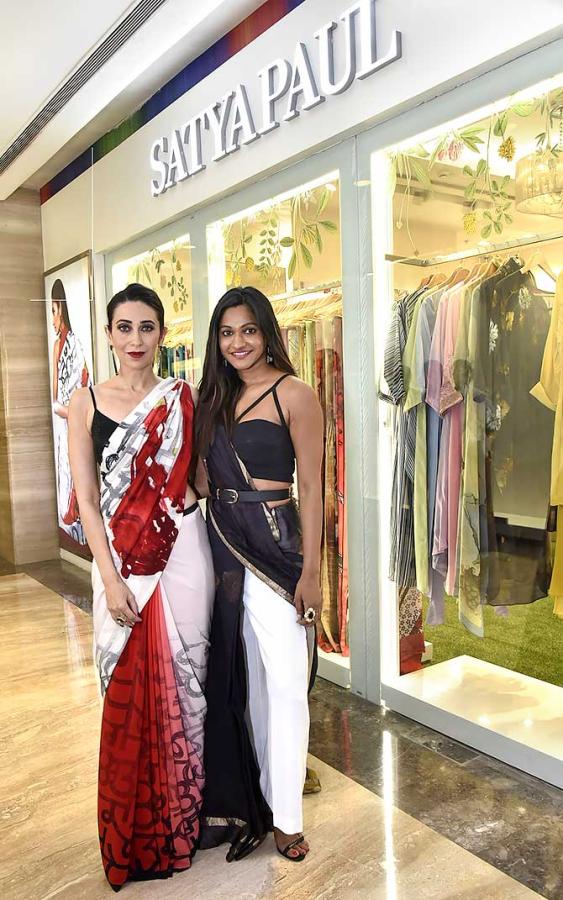 "Light and floral, the sari is ideal for young ladies," Karisma said.
The actor who recently walked the ramp for designer Punit Balana said that Indian women looked best in a sari, adding that the six-yard-drape is both classical and contemporary.
"Sari is for all occasions," Karisma added.