The India International Jewellery Week in Mumbai saw some gorgeous women on the ramp. Take a look!
The India International Jewellery Week is underway and photographer Hitesh Harisinghani brings you runway action from Day One.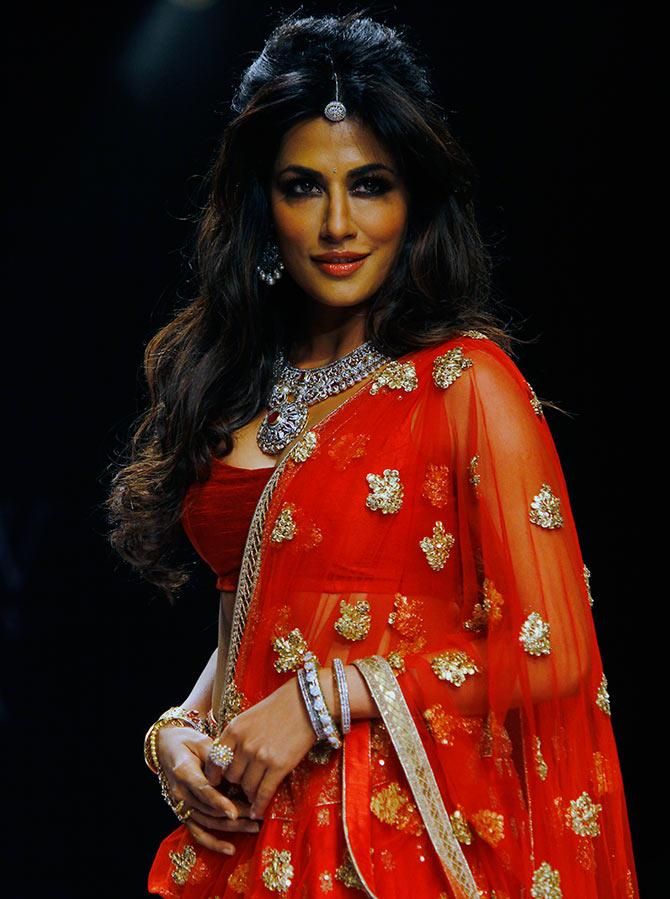 Chitrangada Singh took our breath away in a bridal lehenga by Sumit Das Gupta and jewellery by Shobha Shringar.
She is simply stunning in a giant Raani Haar, choker, armlet and earrings from Shobha Shringar's 'Vivah' collection. Isn't she?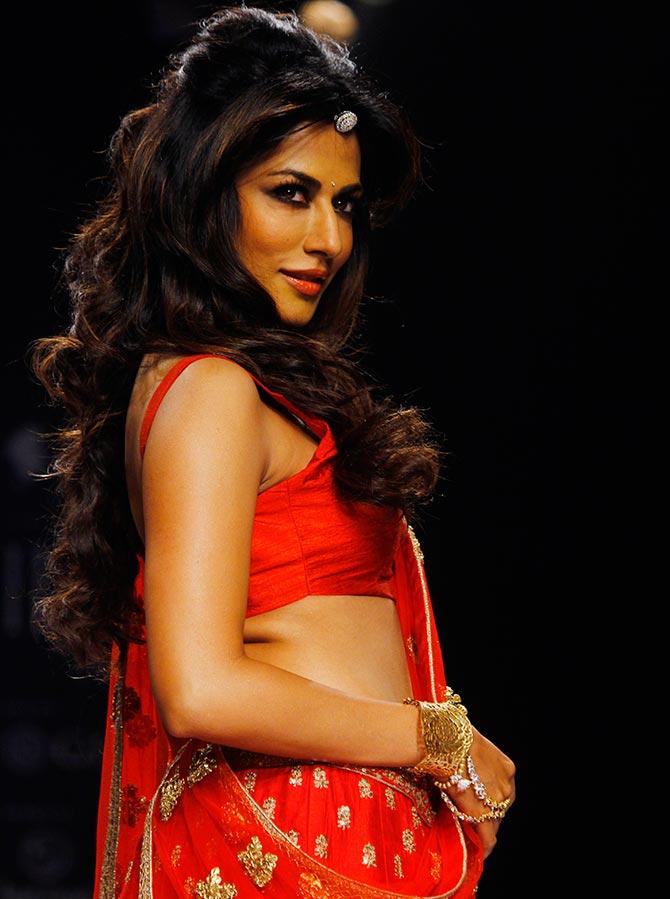 The gold wrist band caught our attention too and so did the maang tika.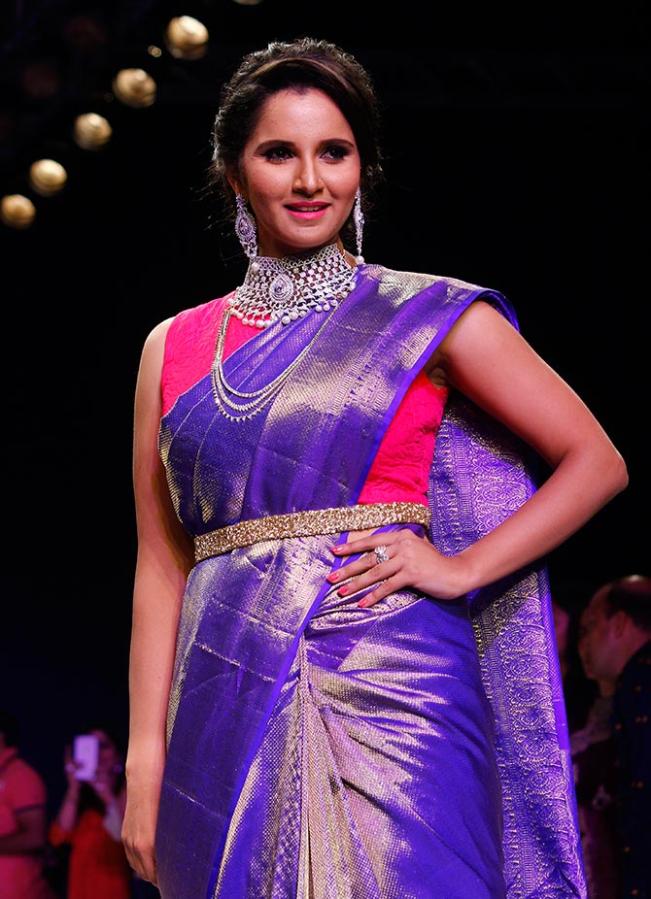 Tennis ace Sania Mirza, fresh from her success at Wimbledon dazzled in a kancheevaram saree with exquisite jewellery from designer Moni Aggarwal's 'Zohrakshi' collection.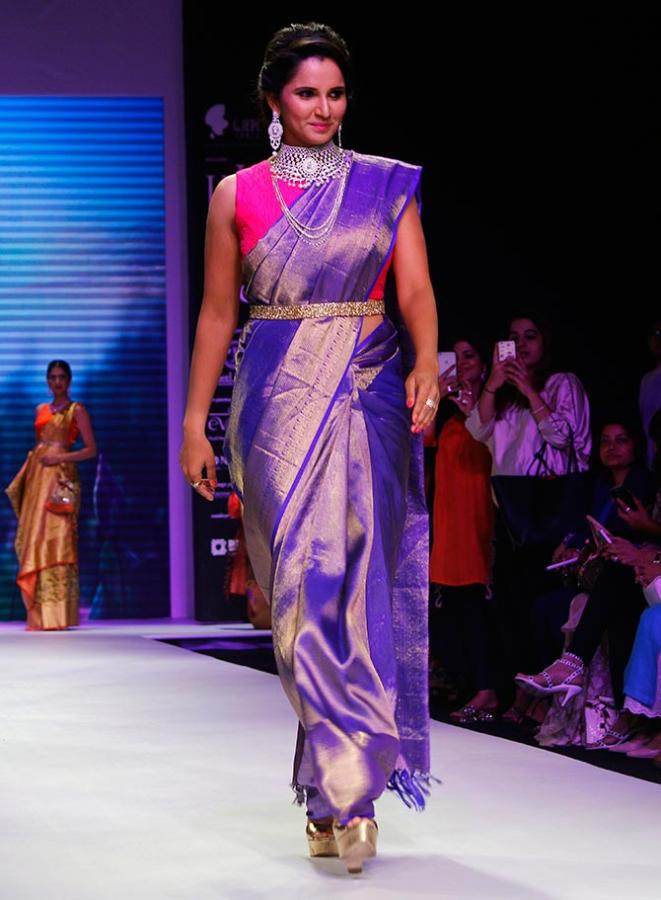 Sania aced the ramp effortlessly.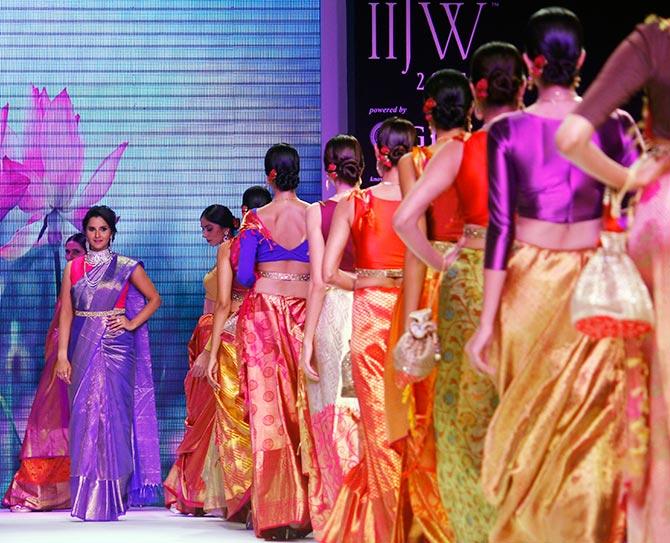 'Different kind of turf; so much fun walking for friend and designer Moni Agarwal,' Mirza tweeted later.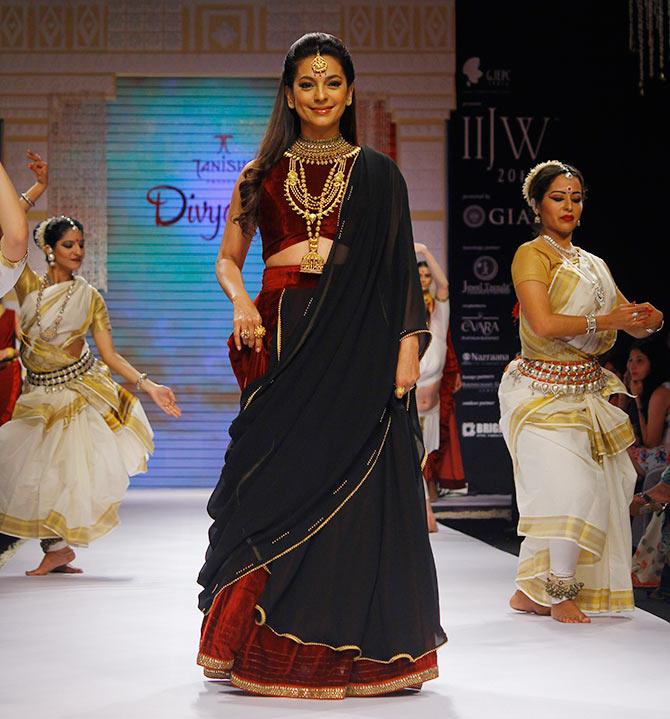 And then there was Juhi Chawla.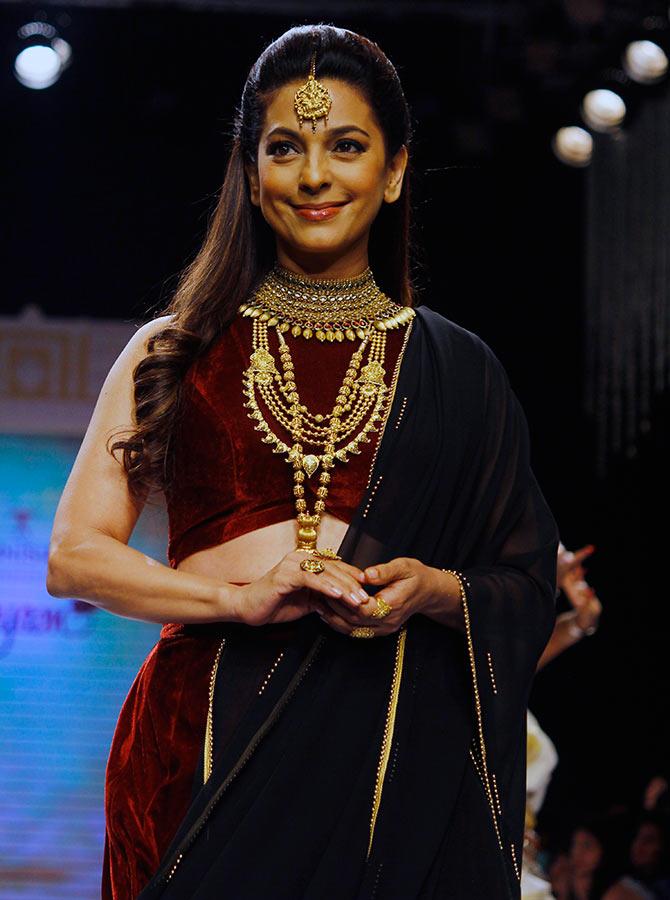 The dimpled actor flaunted exquisite temple jewellery from Tanishq's 'Divyam' collection that included an elaborate maang tika. We like!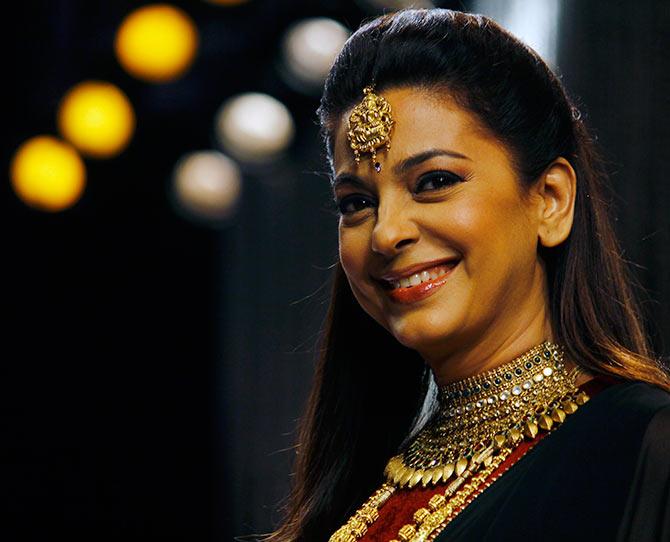 Speaking of the maang tika, here's a closer look.
Having said that, her best accessory is still her smile! Won't you agree?
That is former Miss India Jatalekha Malhotra presenting a collection by young designer Karan Agarwal from the Indian Institute of Gems and Jewellery, Mumbai.
We quite liked the one-shoulder draped peacock necklace and the cummerbund.
Here's a closer look. Don't miss the hair ornament.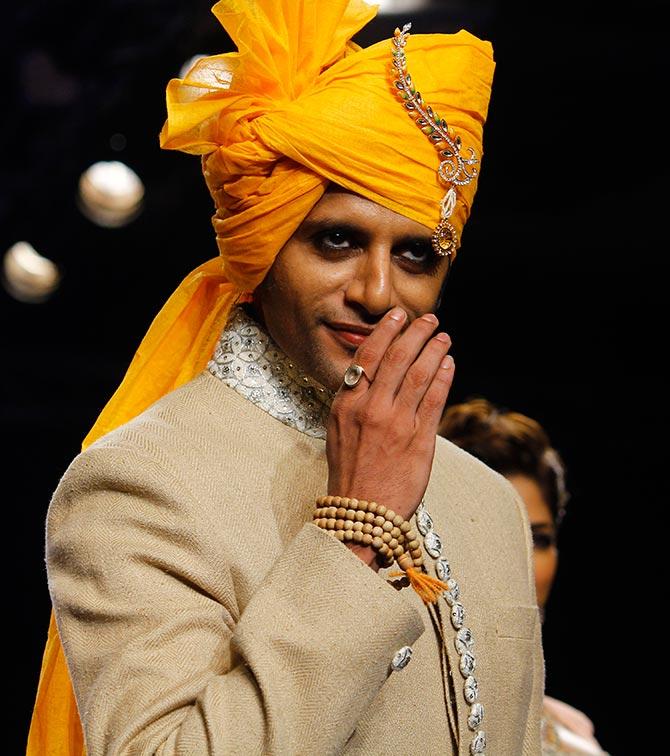 Karan Veer Bohra was the showstopper for Monica Kapoor, showing a Kagli, a regal paisley ornament for his yellow turban, from her 'Cupid' collection.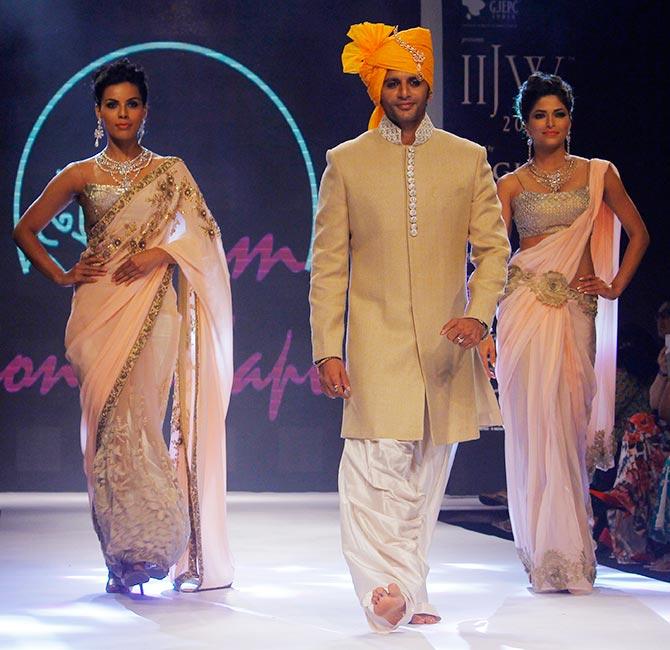 If you're planning to have a traditional Indian wedding, we'd recommend you take some inspiration from Bohra.
ALSO SEE