The 28 year old actor looks sensational on the latest magazine cover.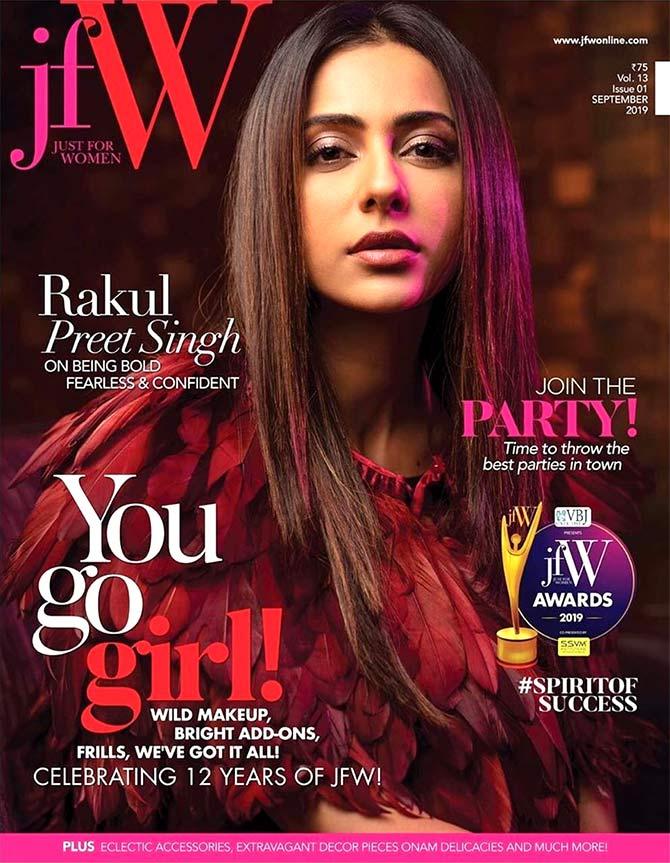 Much like some of the characters she plays in her films, Rakul Preet Singh poses on the cover of JFW (Just for Women) magazine -- bold, fearless and confident.
The 28 year old actor looks sensational in a feathered jacket worn over a black dress.
With her hair parted in the centre, Rakul looks alluring in her poker straight hair.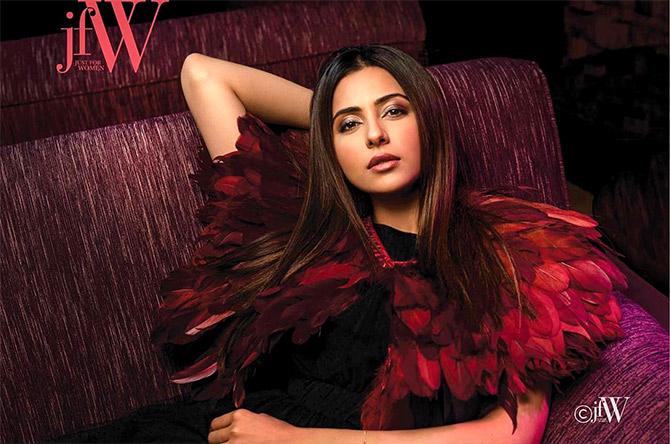 The 12th anniversary issue discusses the latest trends in fashion, including tips on how to dress up for the best parties in town.
'Right from our cover star with sequins and ruffles, we've got tips on how to rock the bright hues in makeup, statement accessories, over-the-top parties and most expensive eccentric destinations,' the magazine shared details about its special issue this month.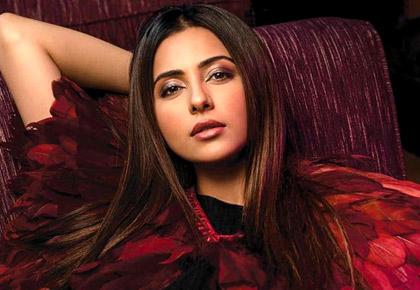 TELL US: Do you think Rakul Preet looks glamorous on the magazine cover? Share your comments in the messageboard below.