The filmmaker has been chipping away at fashion designing for a while now.
And he's showed at the couture week a few years ago.
But this? This was *his* big evening!
And here's how it went down!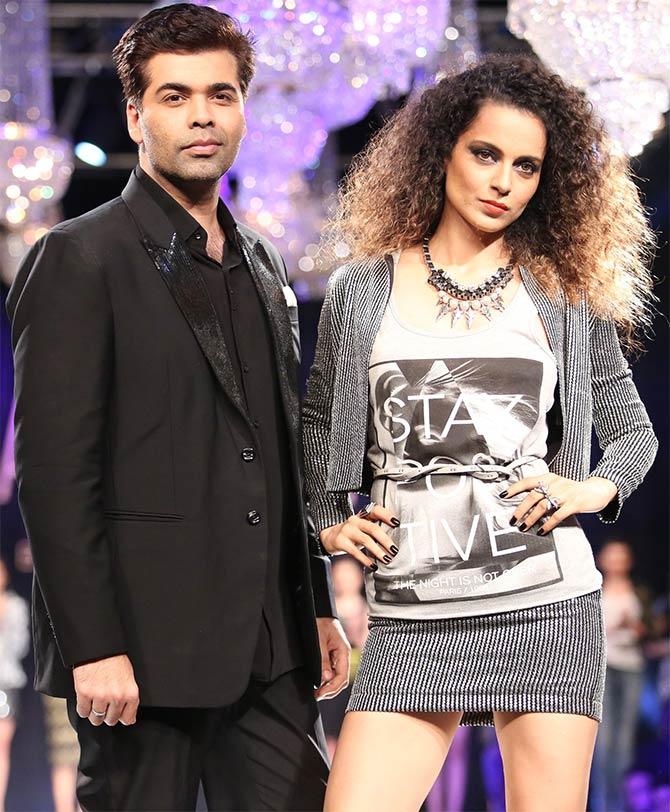 That is Karan Johar. That is his showstopper.
Photograph Courtesy: Edelman PR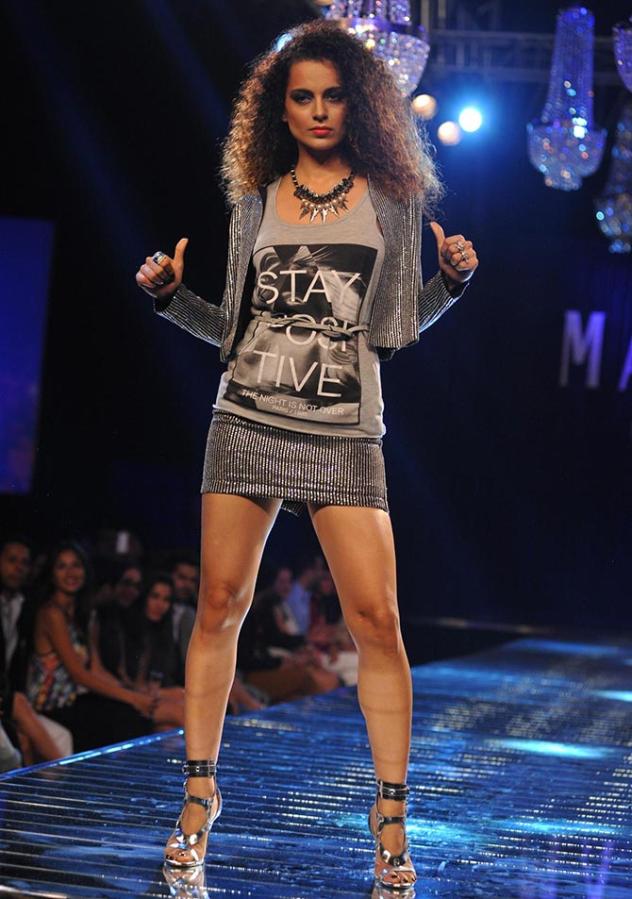 And that is probably her telling the other heroines/models/wannabe heroines/wannabe models "I am his showstopper. You aren't!" :-P
But first… a few things we learnt about Karan Johar, the designer.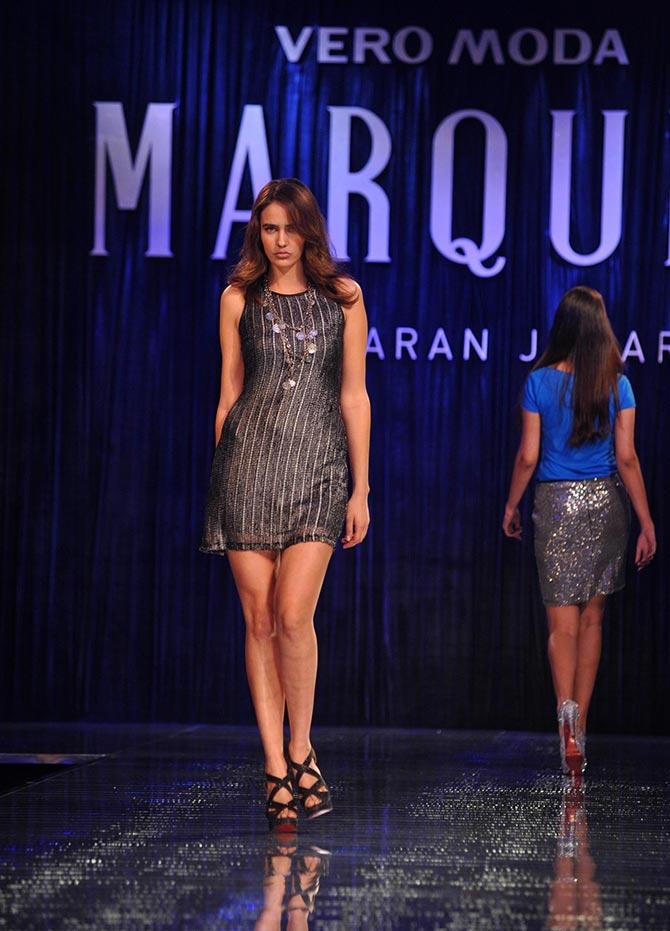 That he can design some really pretty clothes.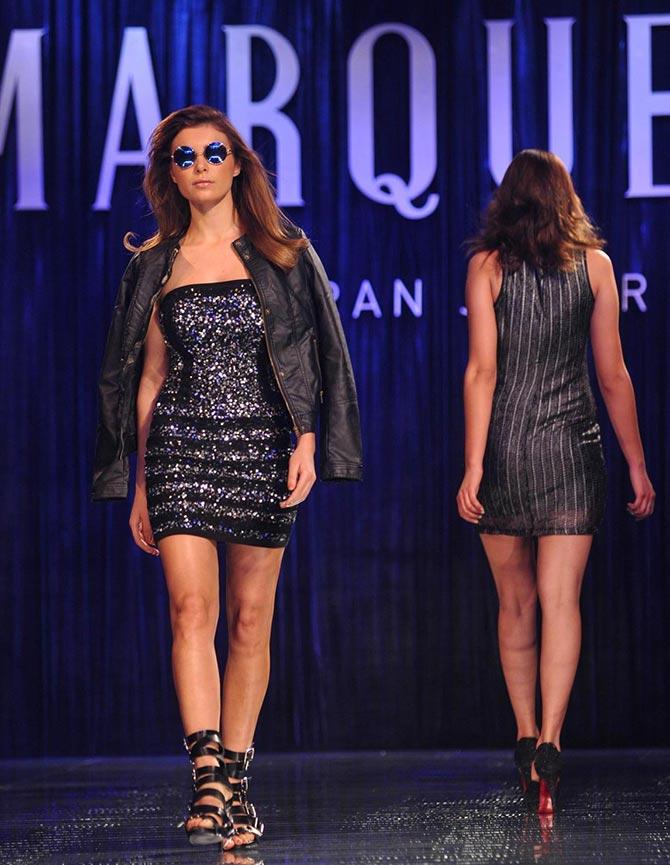 Nice shimmering, sexy ones…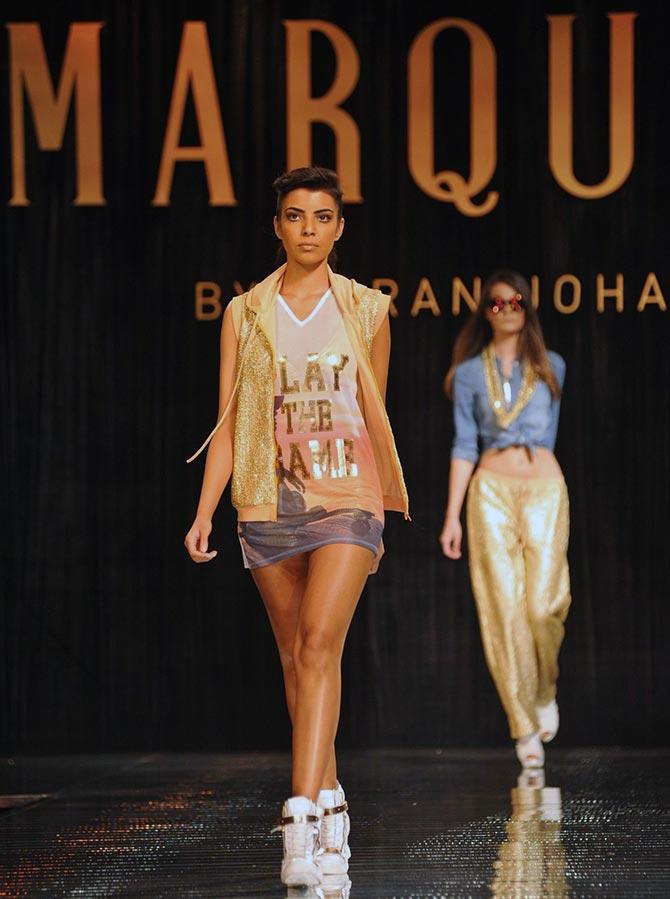 Fun, sporty, girly ones…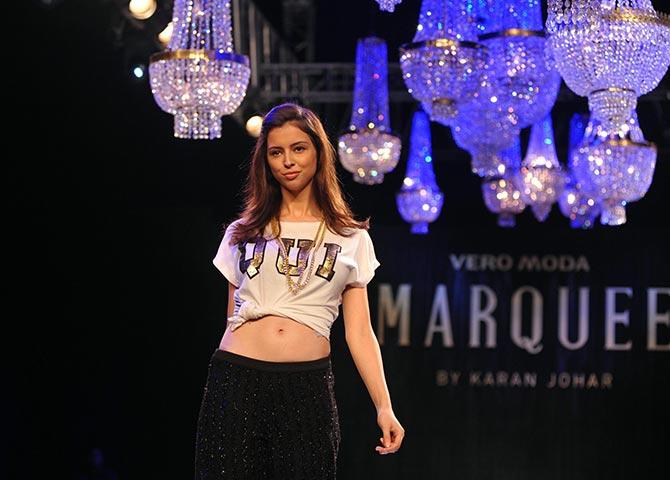 And even the easygoing tomboyish ones!
What we also learnt… actually this wasn't a new learning we've known this for a while now… that no one can bring together as many stars/starlets together under one roof as Karan Johar.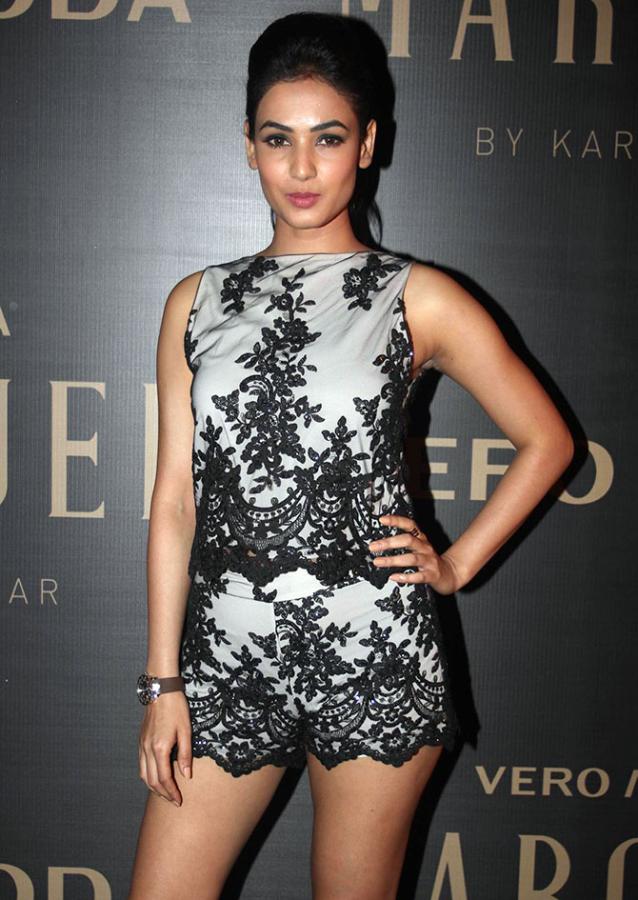 There was Sonal Chauhan whose hotpants had the mercury soaring!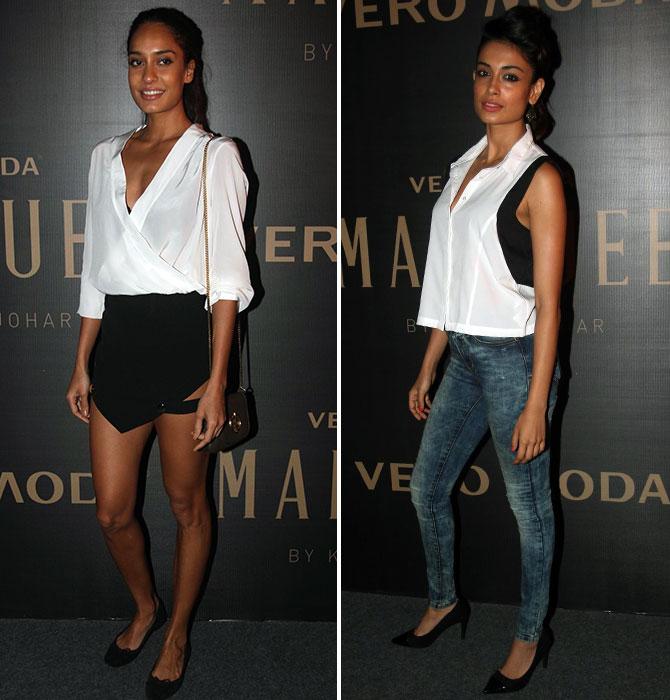 And Lisa Haydon (oh god those legs) and Sarah Jane Dias too…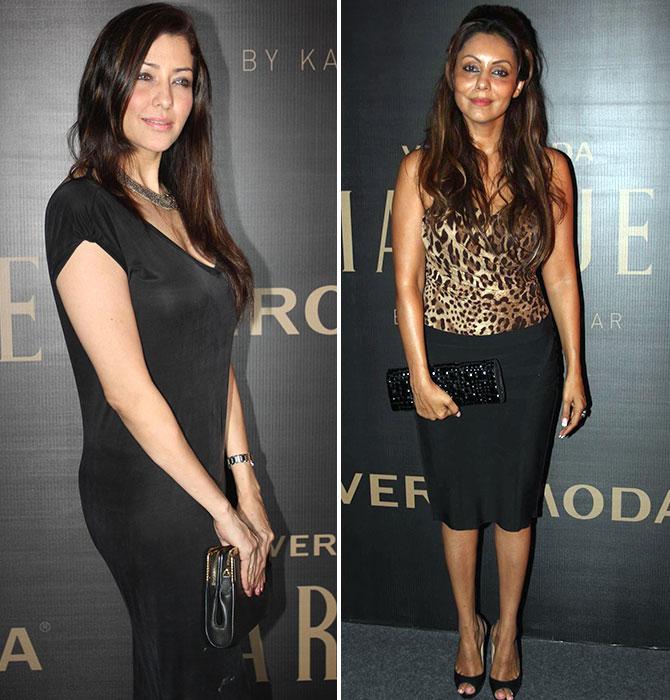 Aditi Govitrikar showed up as did his (former?) bestie's better half -- Gauri Khan.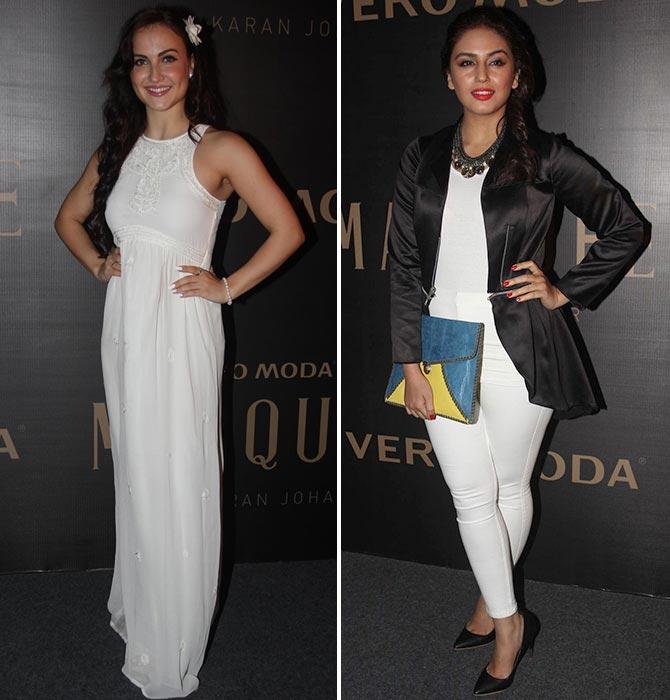 Eli Avaram went all white for the evening and Huma Qureshi decided to throw in some colour.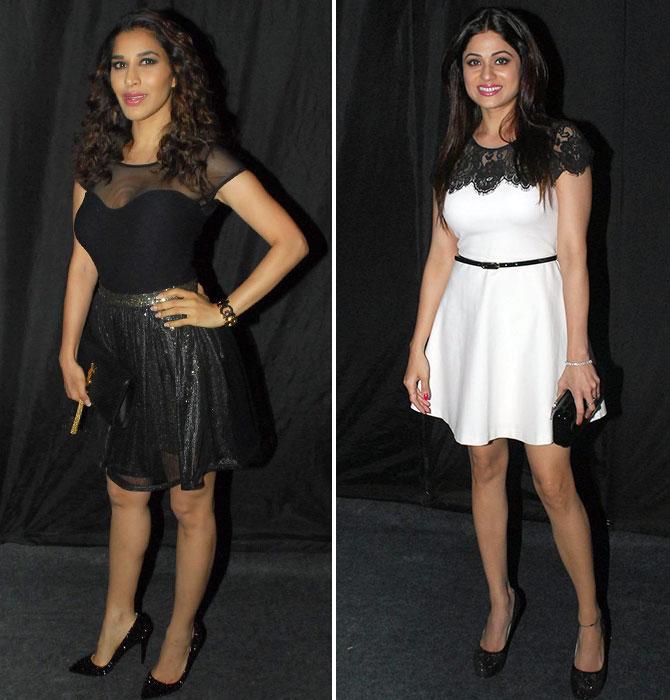 Sophie Choudry struck a rather awkward pose in those heels, a task that was made rather elegant by Shamita Shetty (good lord, she looks hot doesn't she?)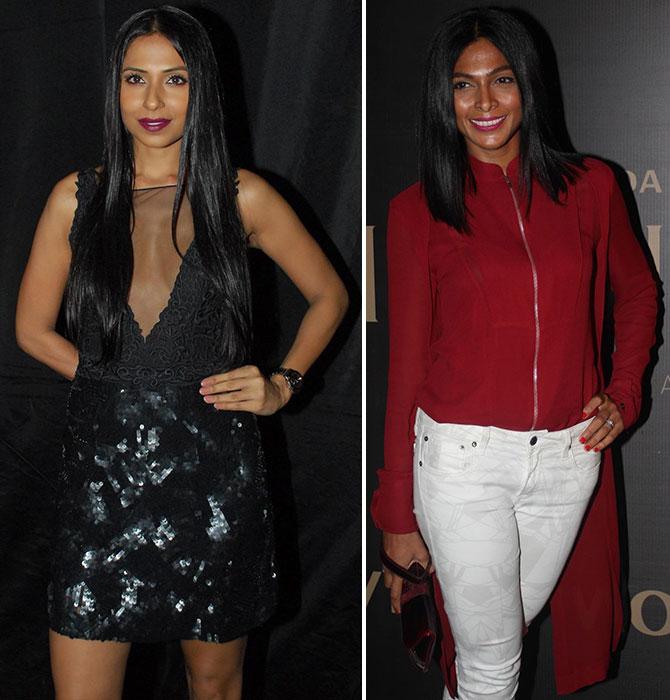 We could not get our eyes off model Candice Pinto… and also off Nina Manuel… for completely different reasons.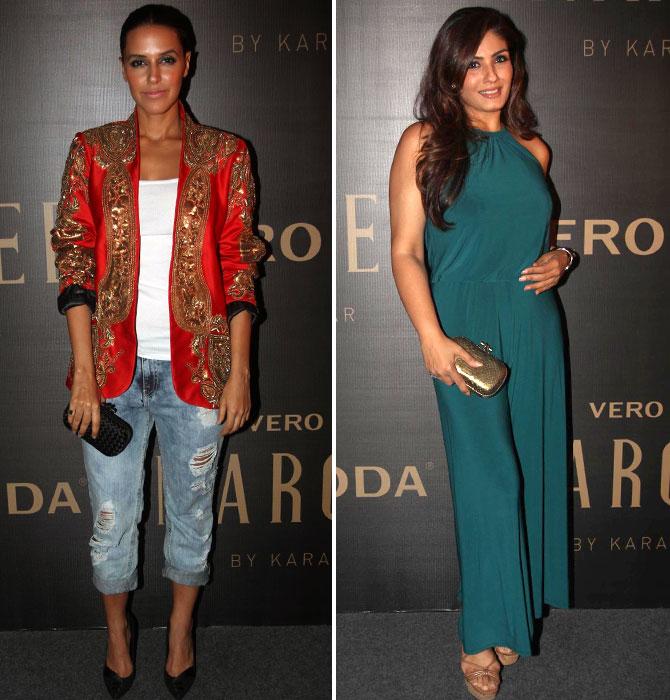 Then there was Neha Dhupia who looked tanned for some reason and Raveena Tandon who suddenly seemed conscious of her tummy.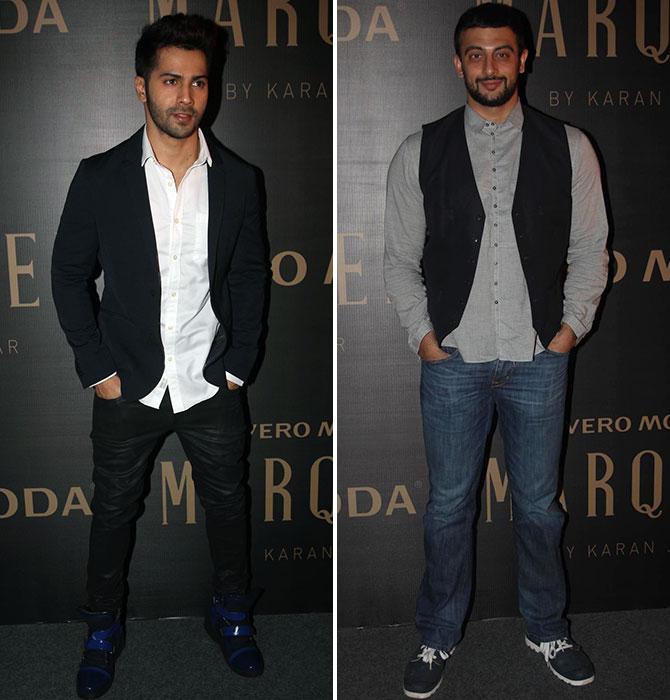 Varun Dhawan made a stylish entry and Arunoday Singh looked his goofy handsome self.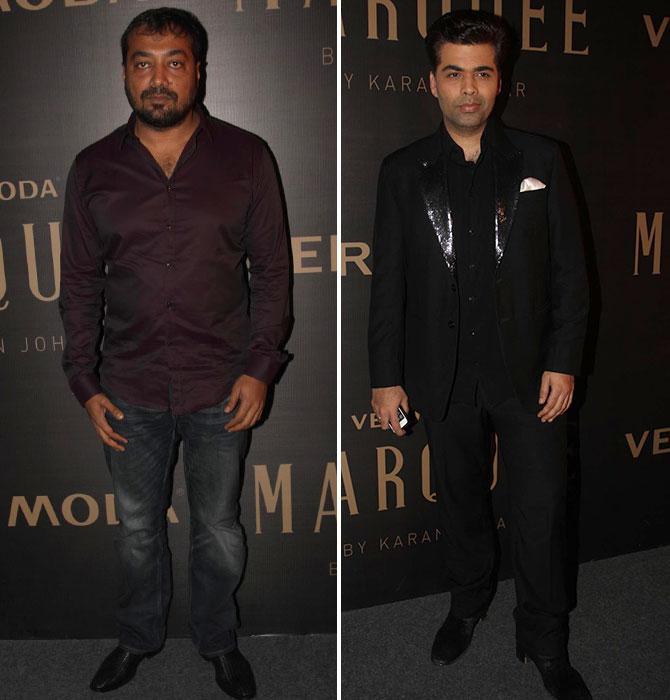 Oh there was Anurag Kashyap too looking battered as always and Karan Johar showed just how you can indeed get through your midlife rather stylishly.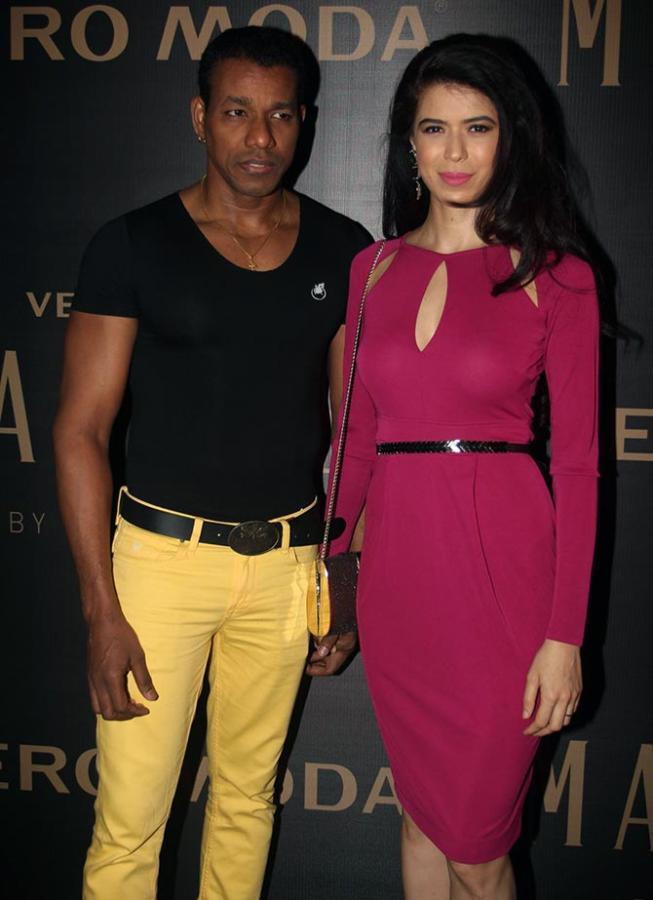 Fitness trainer and model Harry James didn't miss out on the opportunity to show off his muscles even as his proud model wife Sucheta Sharma stood lovingly alongside.
There was Yuvraj Singh too rocking it in a Nehru-collared jacket…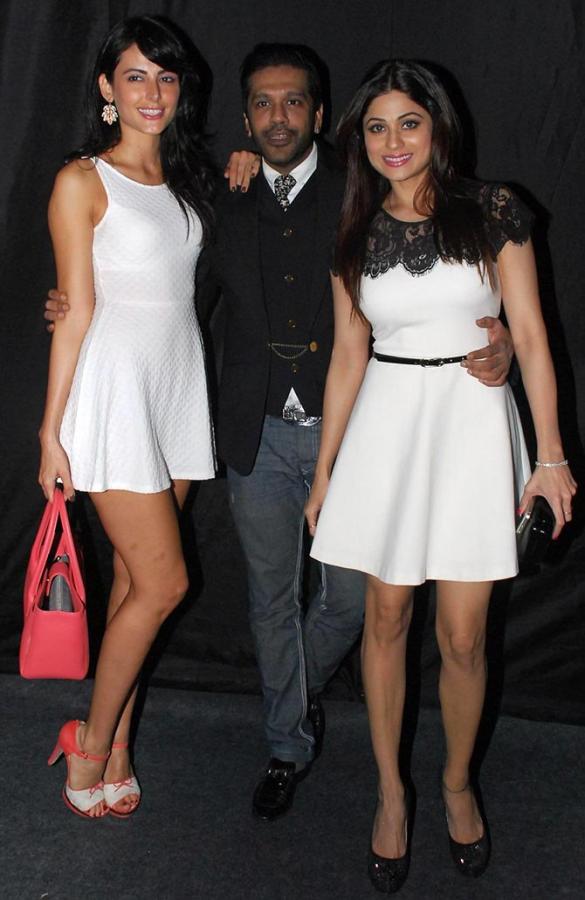 And Rocky S looking rather dapper, we say!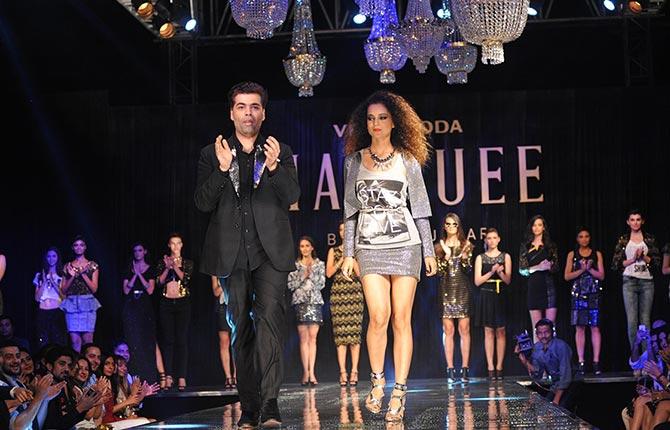 Karan Johar applauded for himself.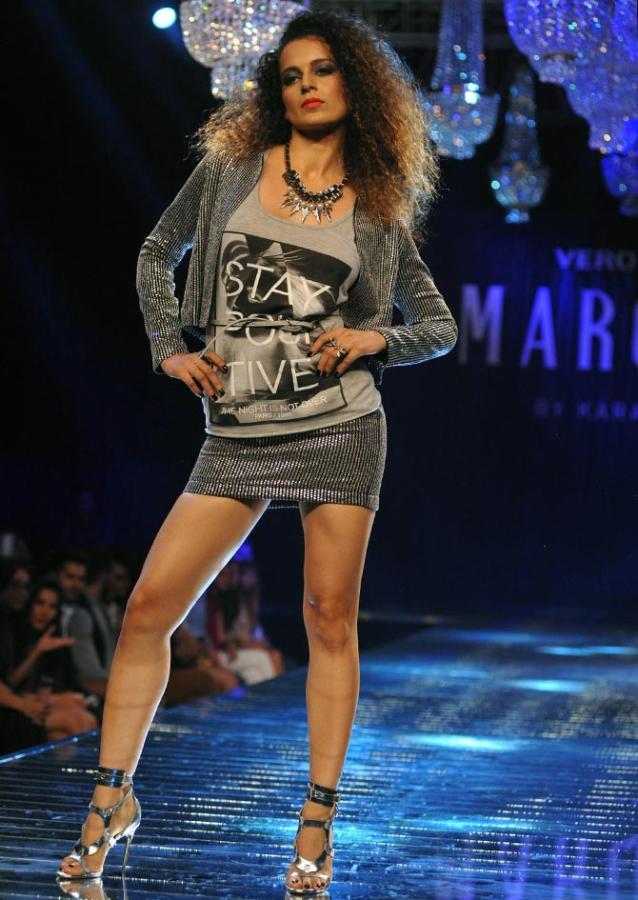 And Kangana Ranaut struck this pose for him :-)
Photographs: Pradeep Bandekar