Little Lola Sunshine wears only couture outfits.
Dog diarist, fashion blogger and philanthropist Little Lola Sunshine's fashion statement is not to be taken lightly.
She is no ordinary Yorkshire Terrier!
A 'fashion dog', she is regularly spotted at Paris and Milan Fashion Weeks, and hopes to walk the ramp soon.
From outfits inspired by Chanel's latest spring collection to Saint Laurent, Hermes scarves to stylish berets, Little Lola can give any seasoned fashionista a run for their money.
She is always layered in gorgeous outfits and quirky sunglasses, and is often invited to spectacular lunch and elegant soirees.
A regular at a hospital for children, she has been working as a therapy dog and her favourite party trick is to balance the champagne cork on her nose.
Take a look at her Instagram posts that can put fashion bloggers to shame.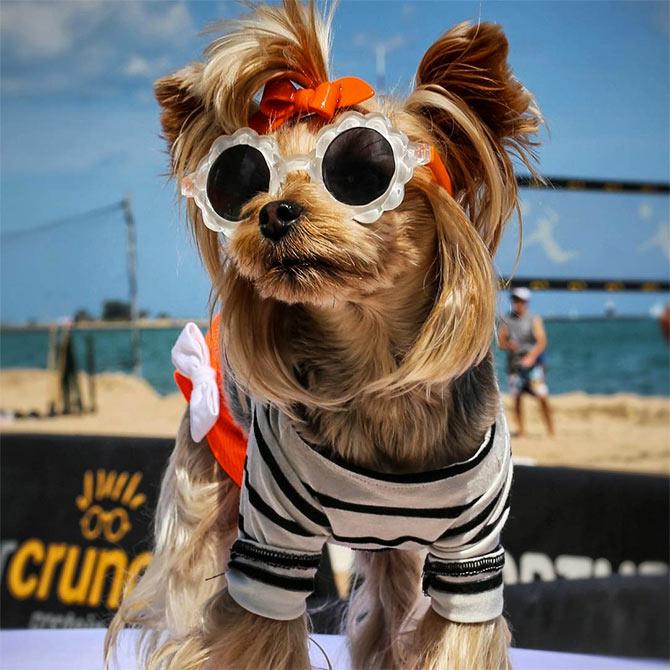 Even when she steps for walks, Lola doesn't compromise on her style.
Photographs: Kind courtesy Little Lola Sunshine/Instagram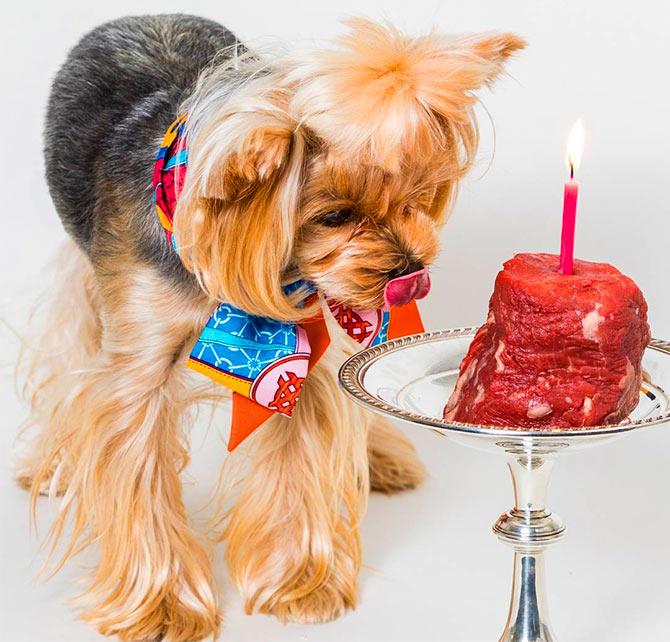 Lola cut a beef cake on her fourth birthday.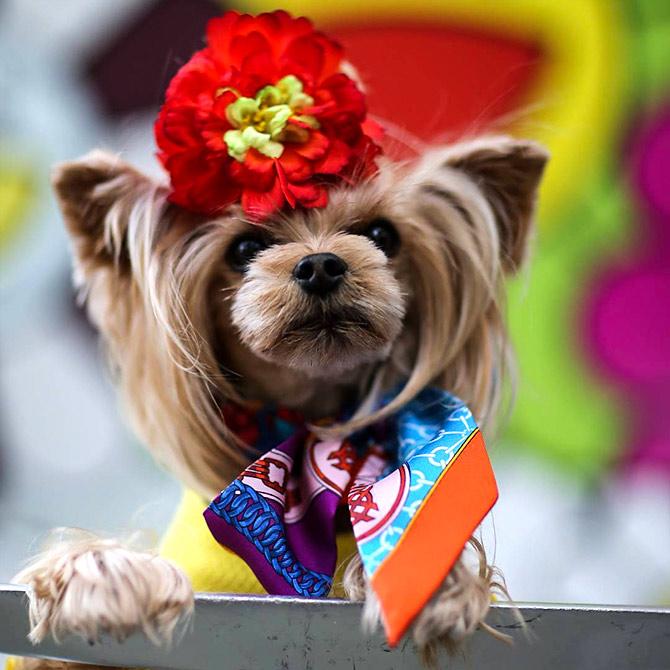 Street styling like a boss!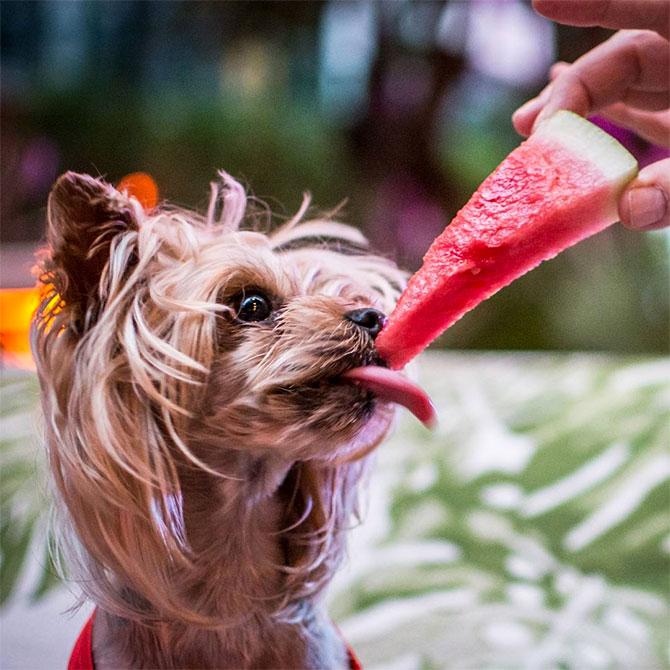 She loves eating watermelon :)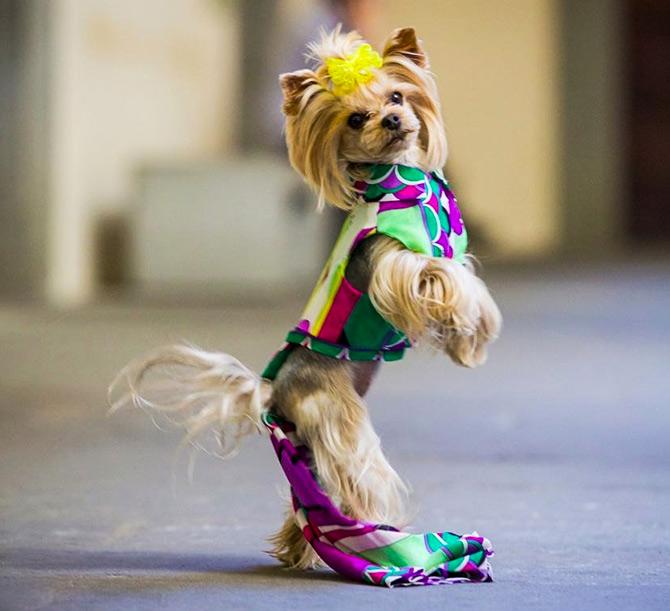 An 'Instagram power puppy' Lola loves dressing in party clothes.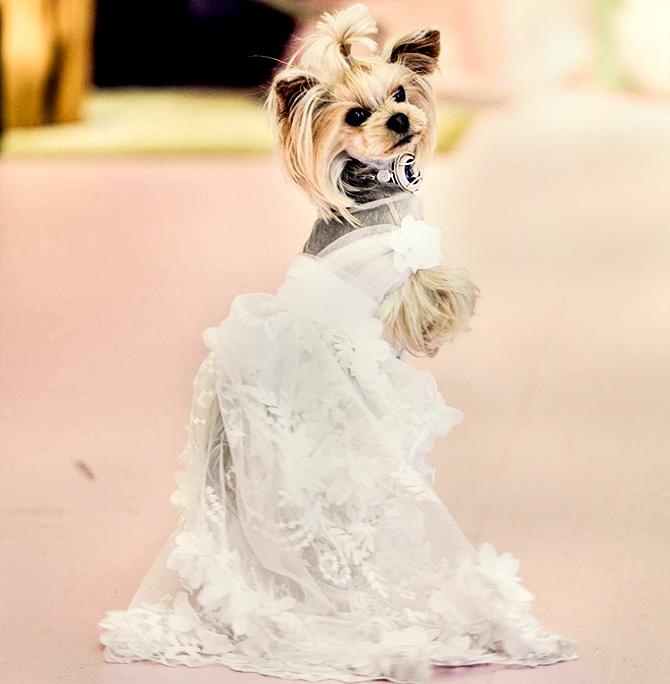 She even tried on a wedding gown at the New York Bridal Fashion Week.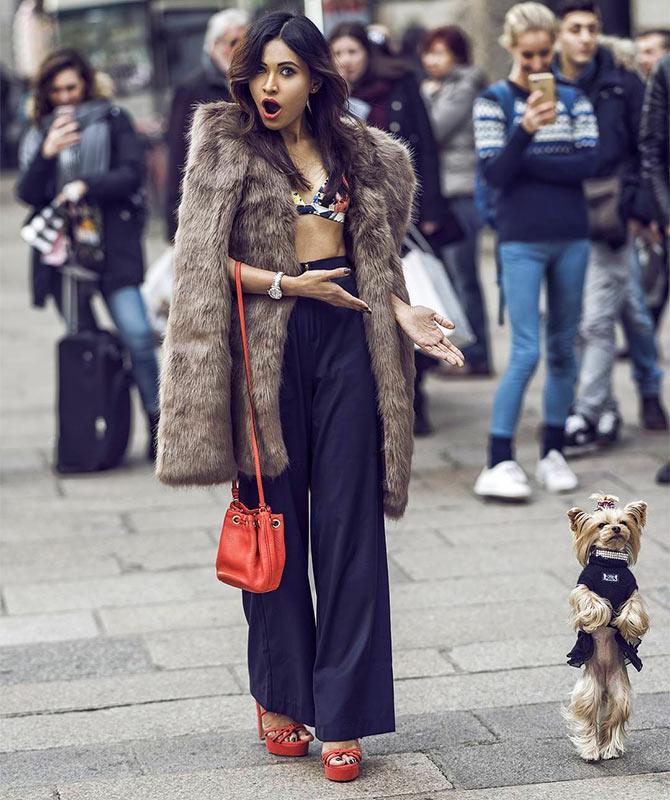 Lola doing her tricks outside Duomo di Milano in Milan, as fashion blogger Twinkle Mukherjee looks stunned.