It might sound strange, but celebs have taken a liking to wearing outfits that are fit for a sleepover!
Gone are the days when pajamas and night suits were only meant to be worn before bedtime.
Today it has become a fashion statement of sorts with celebs like Rihanna, Kendall and Kylie Jenner attending red carpet events in them.
Priyanka Chopra too created headlines for her striped pajamas which she sported during her recent holiday in Prague.
Don't believe us? See it for yourself.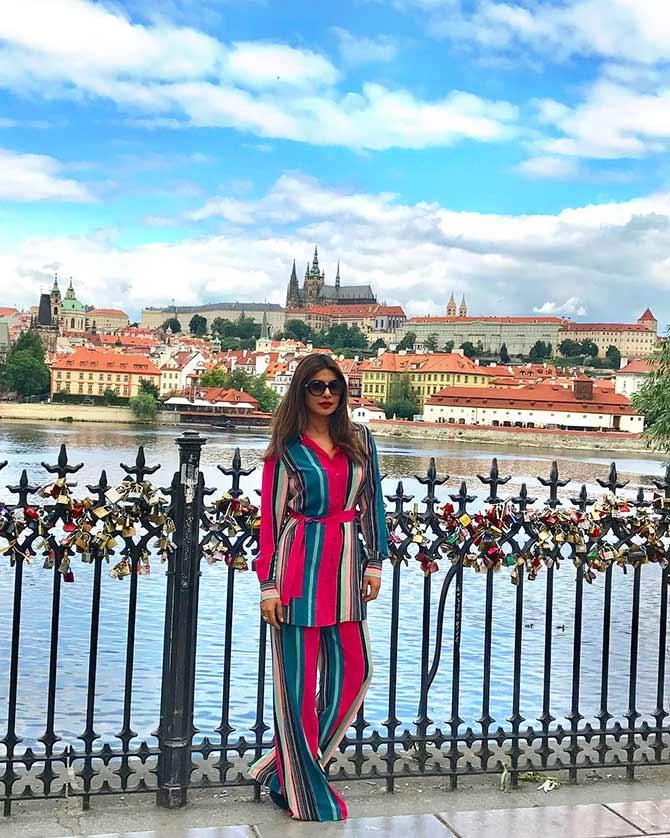 IMAGE: Priyanka Chopra has always won us over with her style.
Wonder why then would she choose to be dressed in a striped night suit when exploring the enchanting city of Prague?

Photograph: Kind courtesy Priyanka Chopra/Instagram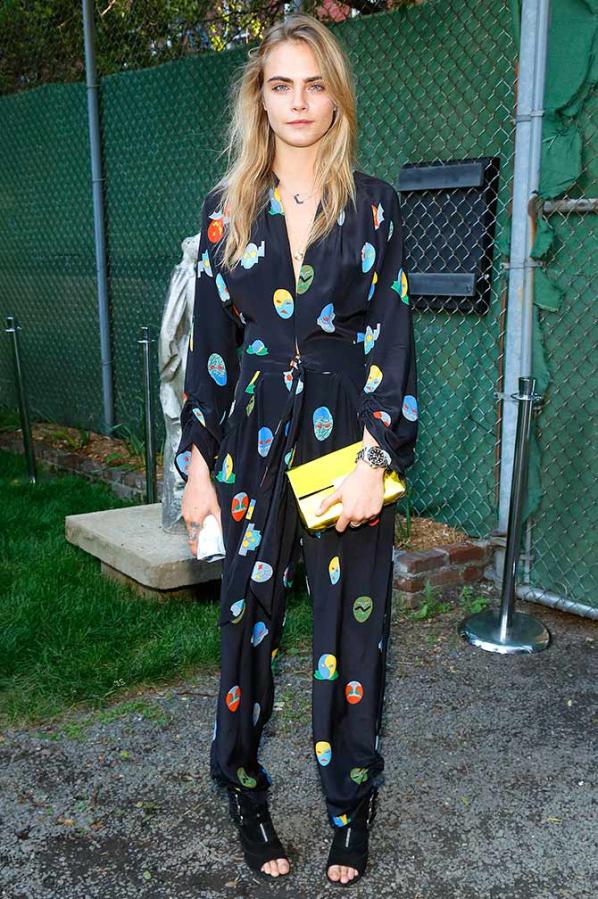 IMAGE: We're not sure if it was English fashion model Cara Delevingne who started off this pajama trend way back in 2015. She rocked her silk PJs with such ease at the

Stella McCartney Spring 2015 Presentation.



Photograph:

JP Yim/Getty Images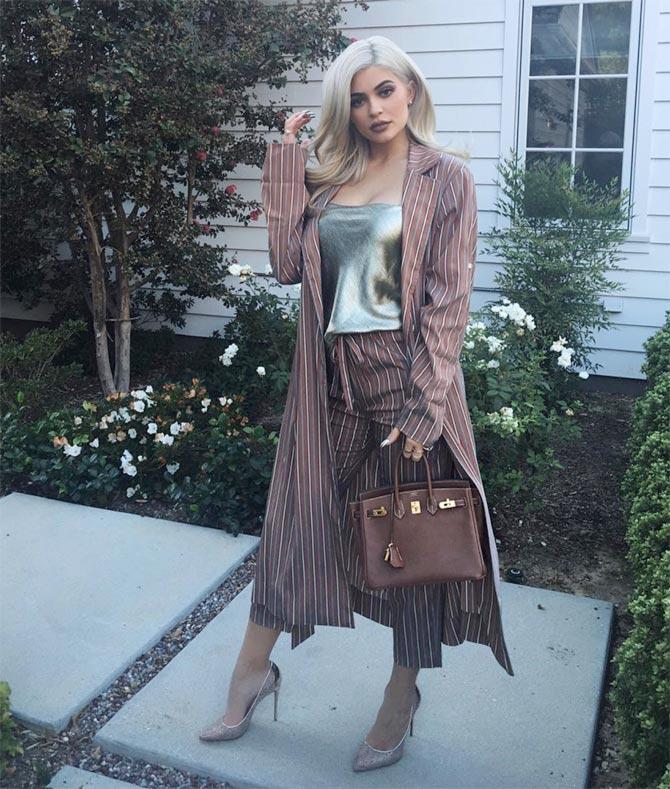 IMAGE: Kylie Jenner tried her hand at the out-of-bed look and failed miserably. Had it not been for the handbag, we would have thought this was a pic she took when she woke up.

Photograph: Kind courtesy Kylie Jenner/Instagram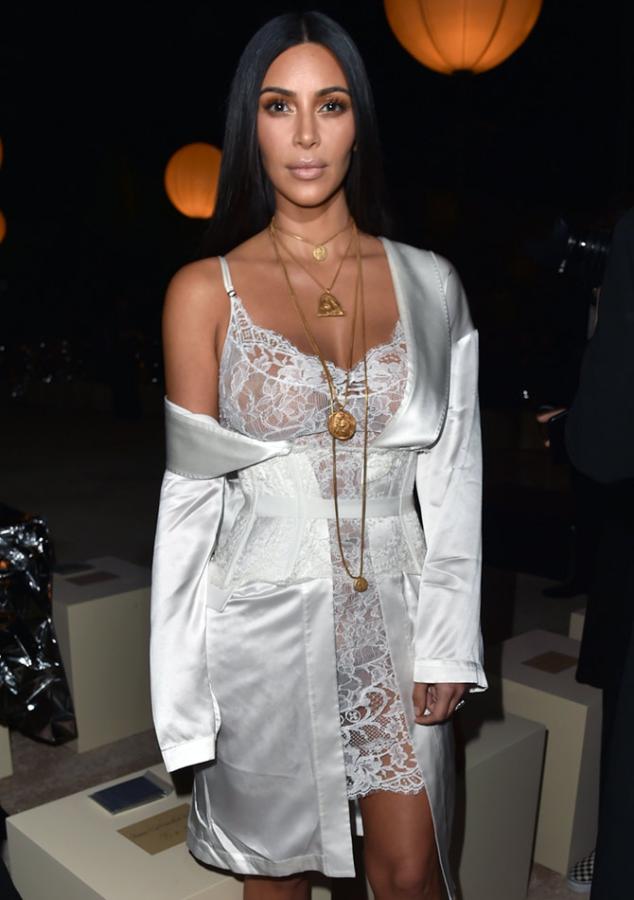 IMAGE: Kim Kardashian isn't sleep walking. She actually stepped out in a slip dress for the Givenchy show at the Paris Fashion Week.

Her half-sister Kendall Jenner too stepped out in a night suit. Scroll down to see her pic.

Photograph: Pascal Le Segretain/Getty Images
IMAGE: This was taken at a yacht party that Kendall Jenner and Kourtney Kardashian attended recently. To us, it looks more like a PJ party.

Photograph: Kind courtesy Kourtney Kardashian/Instagram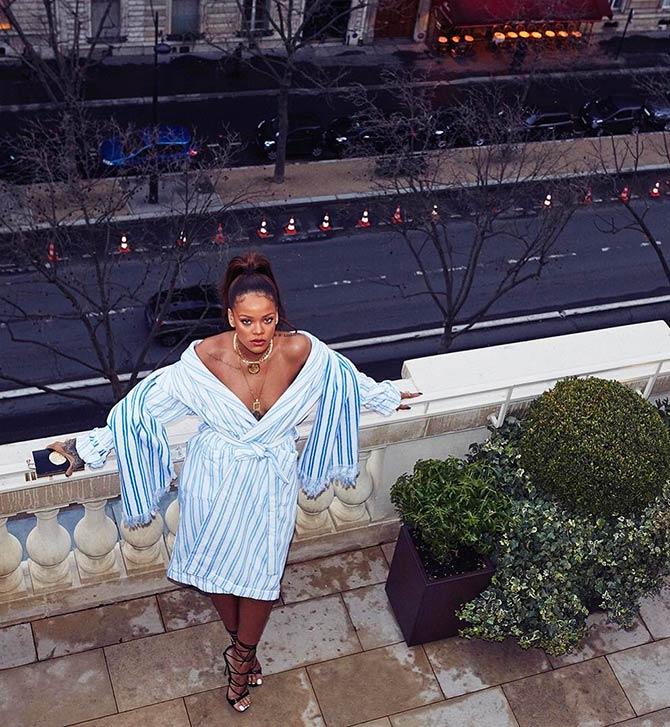 IMAGE: Rihanna wore this fancy bathrobe to the #FENTYxPUMA

show. Don't miss the matching towel (oops stole) she carried.
The singer is a huge fan of PJs, nighties and bath robes. Scroll down to see her other looks.

Photograph: Kind courtesy Rihanna/Instagram

Exhibit B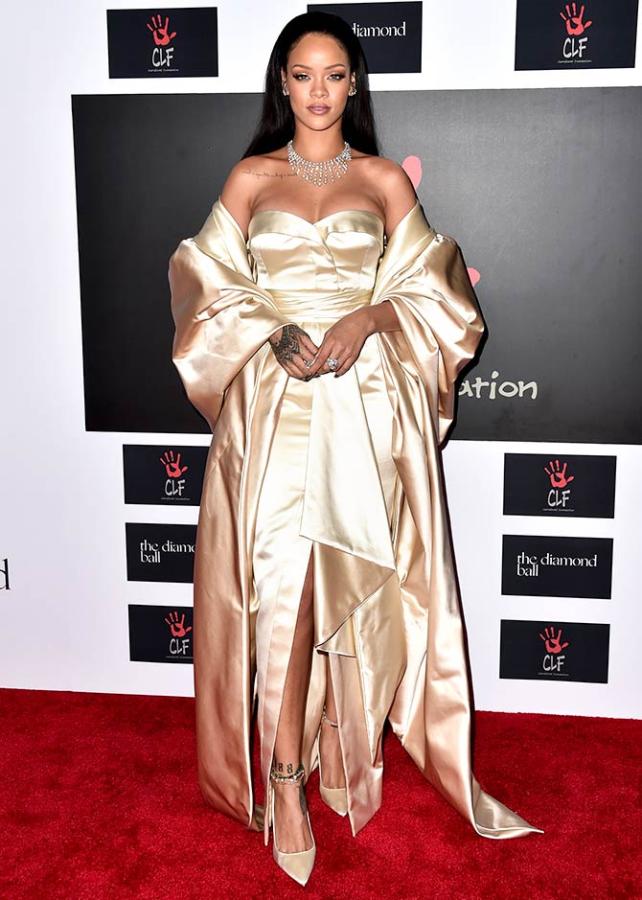 IMAGE: When you're as rich as Rihanna, expect to go to bed clad in a silk robe. But wonder why the singer chose to step out in the same robe, with a silk bed sheet wrapped around her arms for a red carpet event?

Photograph:

Alberto E. Rodriguez/Getty Images

Exhibit C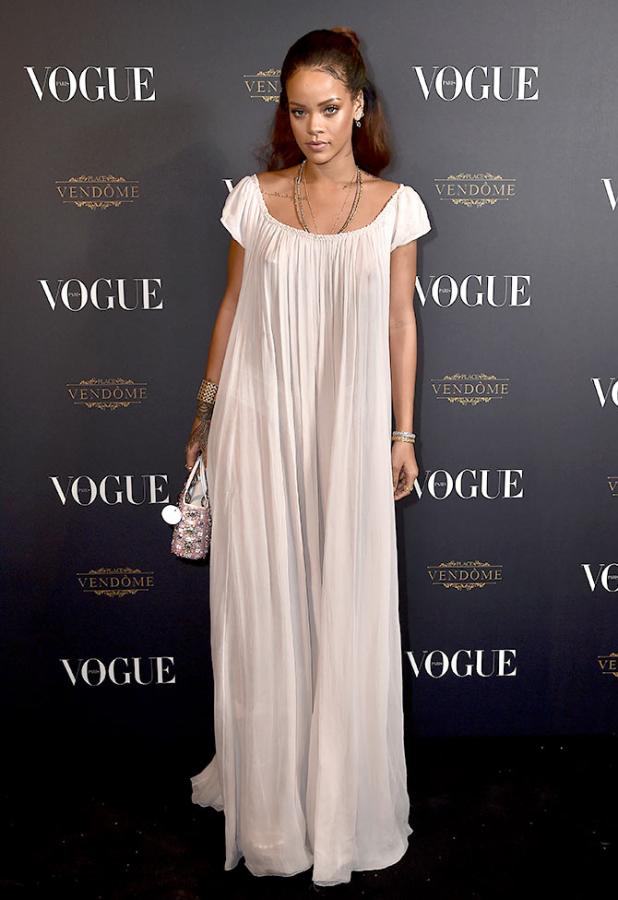 IMAGE: Rihanna does it again! This see-through nightie is not meant for a red carpet. Looks like she was in such a mad hurry to get to the Vogue anniversary bash that she forgot to change in something more wearable.

Photograph:

Pascal Le Segretain/Getty Images for Vogue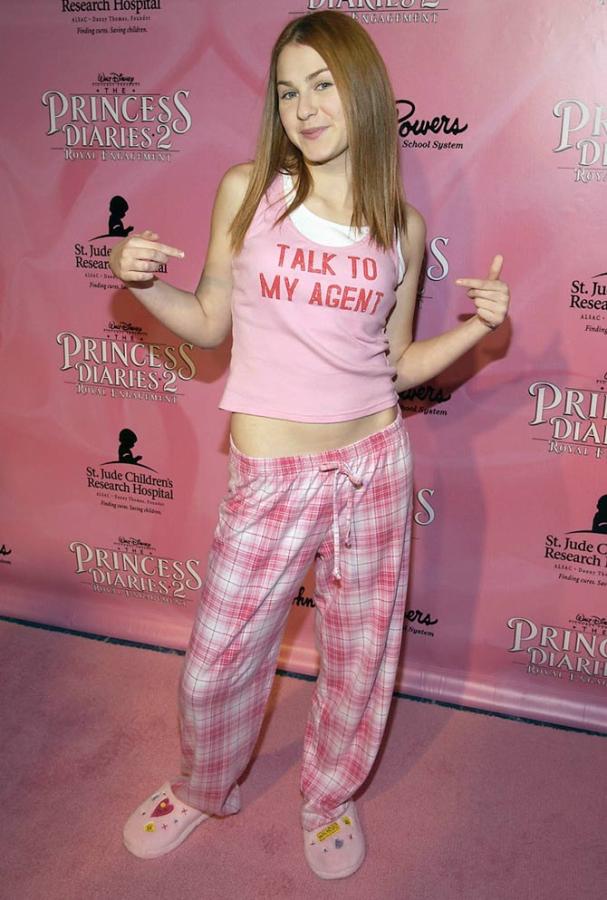 IMAGE: Hey Scout Taylor-Compton, your mom called. She wants you to be in bed right now!

Photograph: Amanda Edwards/Getty Images
IMAGE: Actor Kiernan Shipka chose to attend a book launch in her PJs probably because she didn't want to waste time changing into something comfortable once she got home.

Photograph:

Frazer Harrison/Getty Images