How can anyone look as stunning as her?
Priyanka Chopra is currently the woman of the moment.
After making her successful debut on the Met Gala in what was touted as the longest and difficult trench coat, Priyanka proved that there are no boundaries in fashion.
The Baywatch star has also been spotted on several international magazine covers and the latest is Modern Luxury.
The lifestyle magazine put the Quantico actor on not just one, but six special covers.
Don't believe us? Take a look.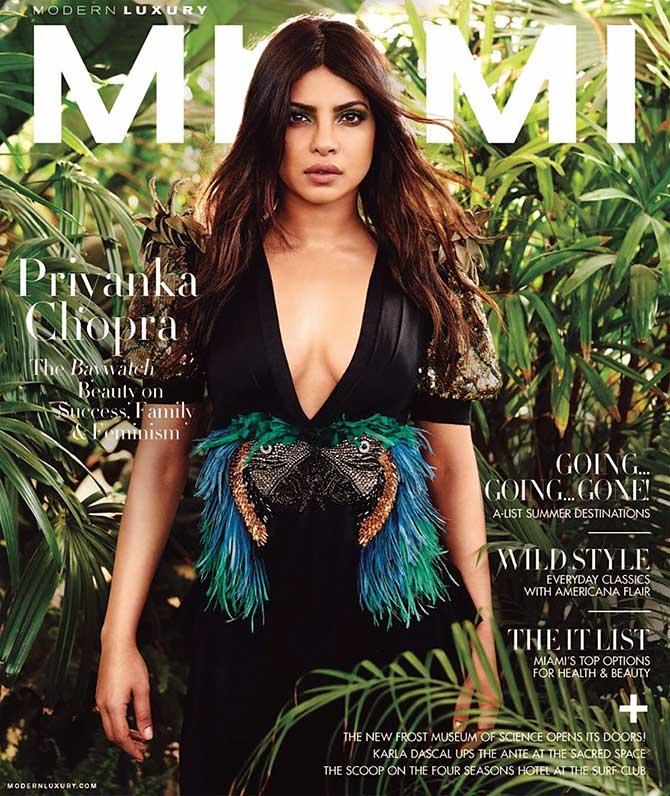 IMAGE: For the magazine's Miami cover, Priyanka sports a black dress with balloon sleeves and an aqua-green statement belt.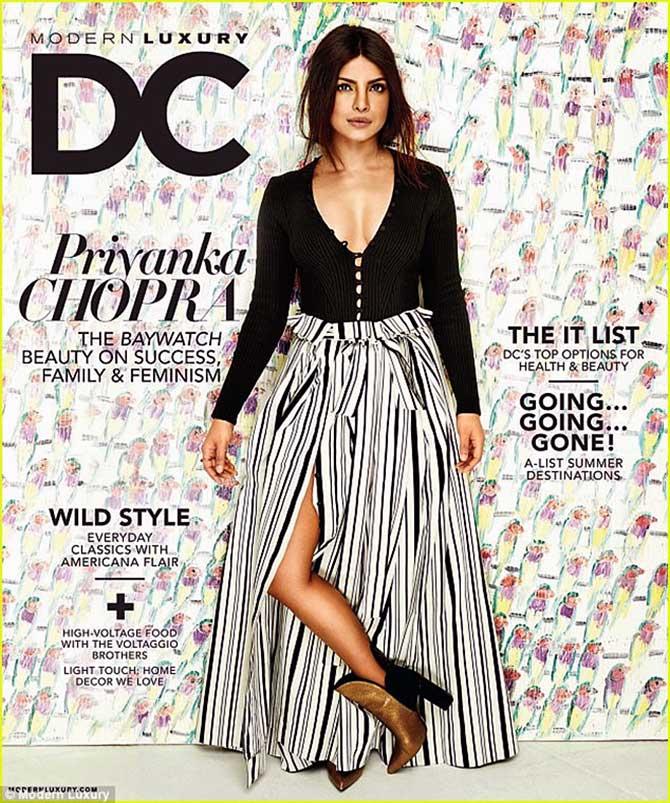 IMAGE: In the DC magazine, Priyanka is wearing a black and white slit skirt with a full sleeved plunging black top. She flaunts those shiny pointed boots while crossing her legs in the summer issue.
All images: Kind courtesy Modern Luxury magazine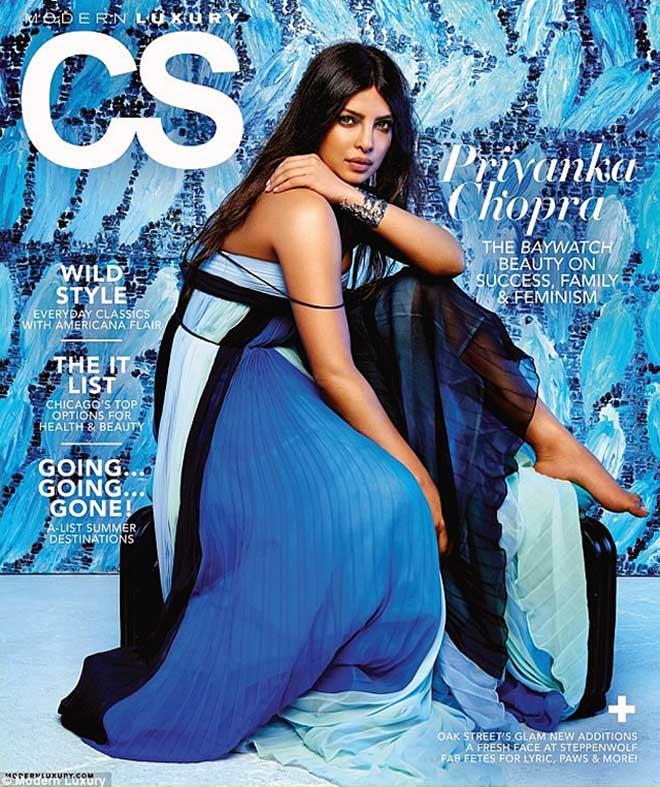 IMAGE: The Chicago Social (CS) edition of Modern Luxury has a sultry looking Priyanka posing on a chair in a backless, multi-hued blue gown. Her smokey eye make up and parted messy hair is sure to get your attention.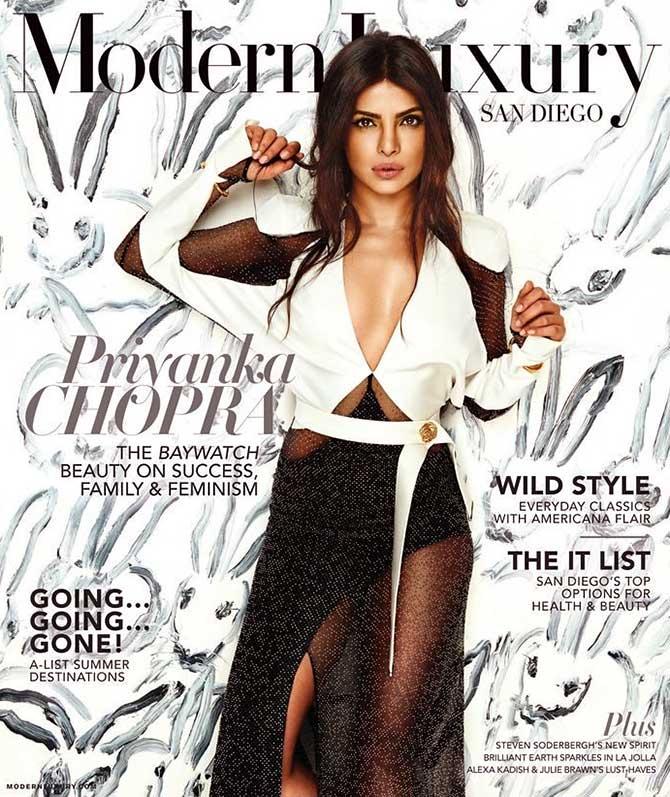 IMAGE: For the San Diego issue, PC dons a black sheer dress with white accents revealing parts of her svelte figure.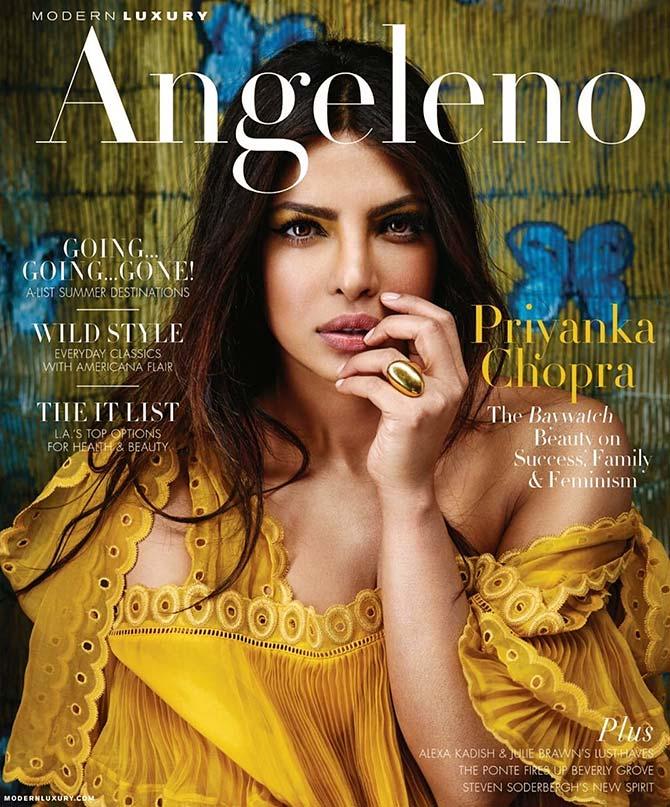 IMAGE: It's a yellow bohemian top for Angeleno's cover. Priyanka bares her shoulders and peers right at you in her uber sexy avatar.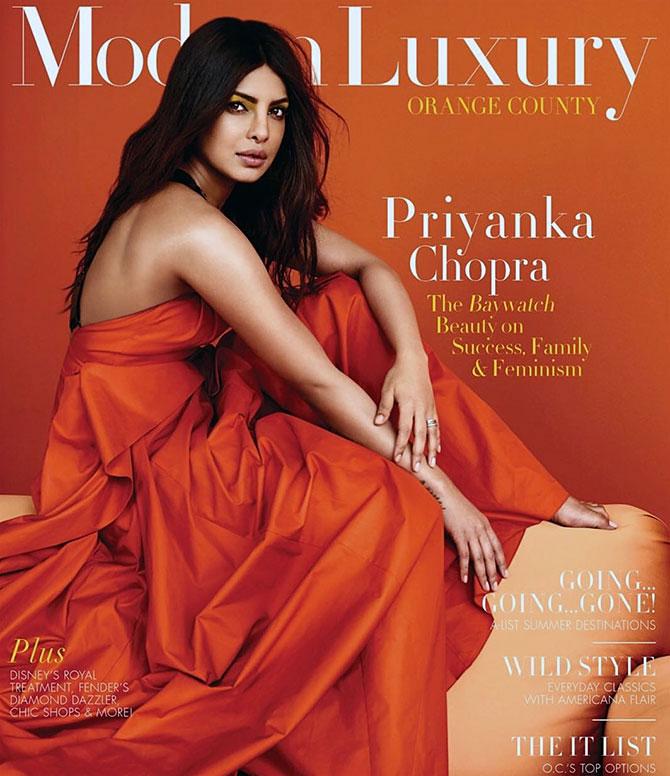 IMAGE: True to Orange County's theme, Priyanka is dressed in a plush orange halter gown. Ditching those accessories, she lets her golden eye make up do all the talking.

Which cover did you like the most? Vote now!