The TV personality, who starred in her first-ever Vogue India cover, was dressed in stunning creations by two Indian designers.
While it was expected that people would swoon over the cover, people are really upset with Kim's look.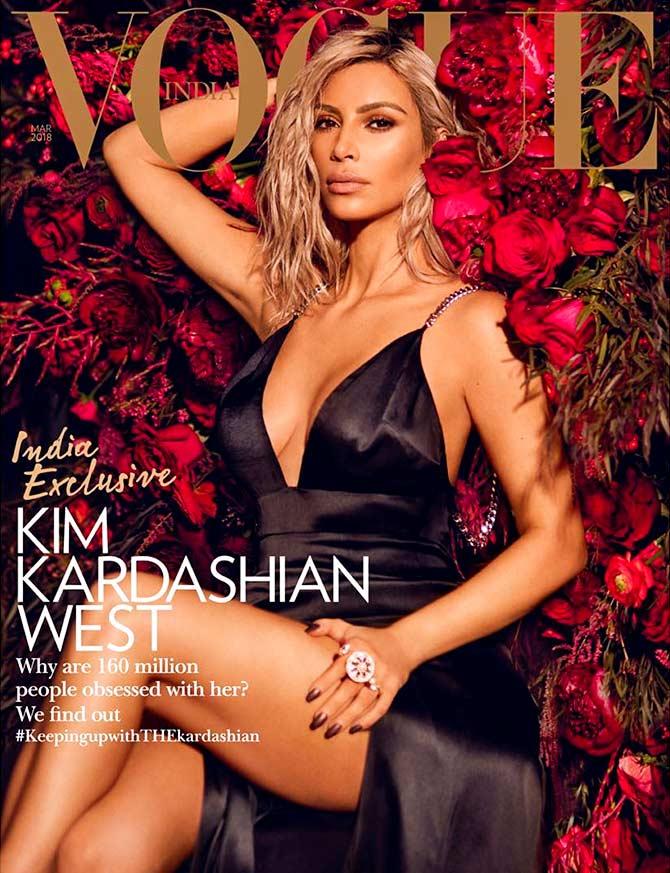 Photograph: Vogue India mag cover, March 2018
Kim Kardashian featured in her first-ever double Vogue India cover. The TV personality, who is very excited about the cover, described it as 'beautiful'.
Seated against a backdrop of red flowers, Kim wows on the cover in a low-cut black dress.
Titled 'Why are 160 million people obsessed with her?', the cover comes one month post the birth of Kim's baby, Chicago.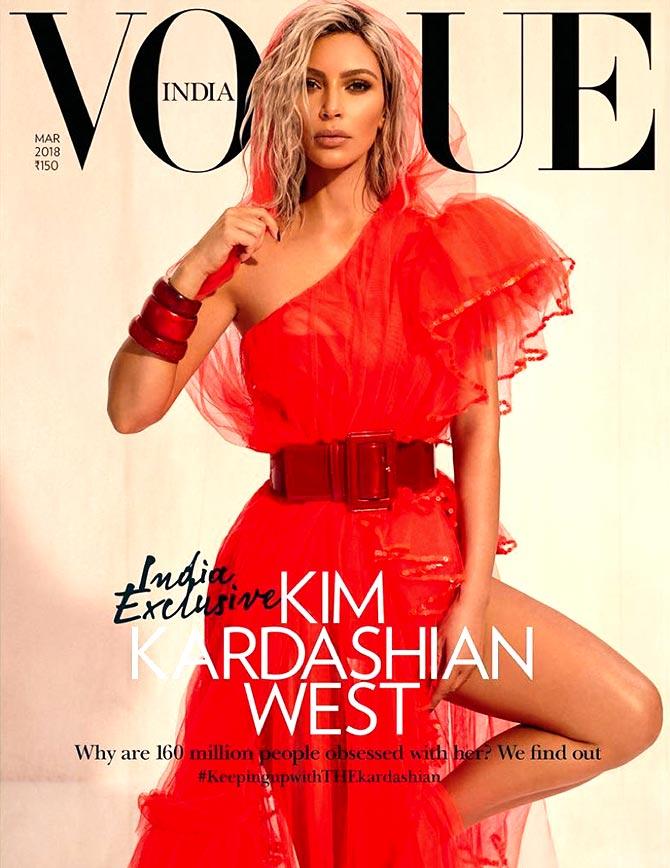 For the second look, Kim slipped into a asymmetrical red tulle dress, paired with a chunky belt and blonde hair.
Vogue uploaded the cover on Instagram and wrote, 'Red alert: Kim Kardashian West turns up the heat on our #March 2018 cover!'
Style by Anaita Shroff Adajania, and photographed by Greg Swales, you'd have expected people to swoon over the cover.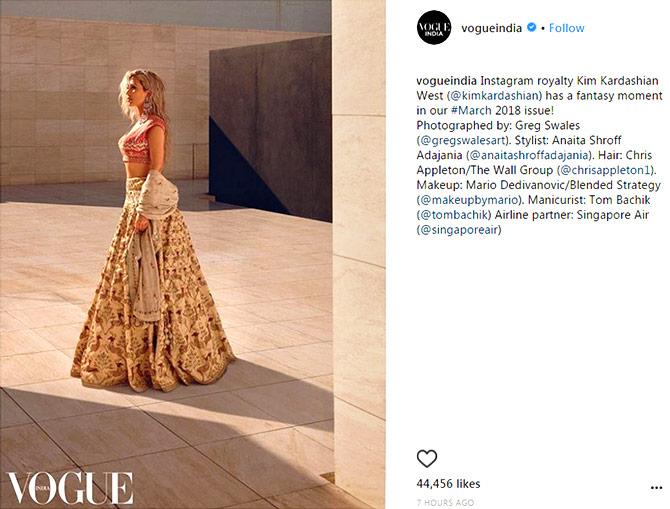 However, back home Kim's look in the magazine has received a lot of criticism.
For the photo shoot, the TV personality also chose a lovely lehenga from Indian designer Anita Dongre's collection, which didn't go down well with people.
On Twitter, people expressed their disappointment because Vogue had put her on the cover of their India edition.
Many felt that the magazine should have used an Indian face.
'I can't believe @VOGUEIndia featured Kim Kardashian on their cover as if we don't see her featured on a different magazine every day. India's Vogue should embrace and feature their own south Asian women instead of choosing someone from pop culture,' wrote one user.
'I have nothing against Kim Kardashian but @VOGUEIndia is really doing itself a disservice by continually neglecting to portrait brown women in their 'magazine' -- you're perpetuating a detrimental cycle of under-representation. Stop white washing your own damn culture,' wrote another user.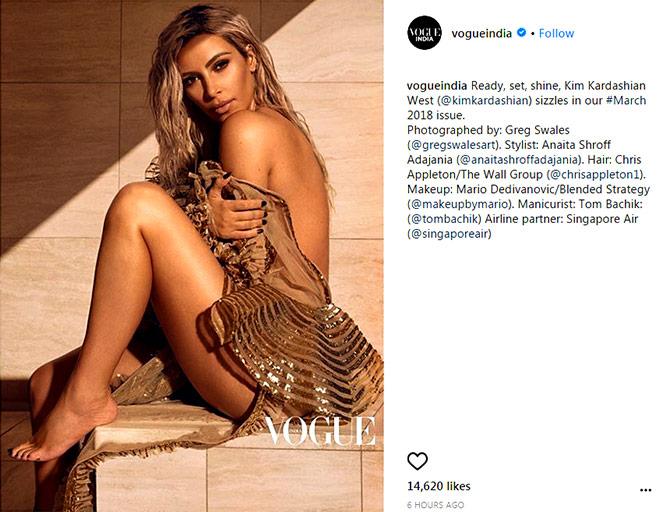 For the Vogue photo shoot, Kim also rocked a gorgeous Falguni and Shane Peacock peplum dress.
Earlier when Kim's half-sister Kendall Jenner featured on Vogue's cover, people questioned if she was the right choice for an Indian magazine's 10th anniversary cover.