The madness, the inspiration and the creativity -- here's everything you need to know about the latest edition of Nailathon 2016.
The StyleSpeak Nailathon 2016 is the country's professionally managed nail art championship.
In its third edition held in Mumbai recently, 100 nail technicians from across the country came together to compete and showcase their expertise and skills.
There were nine rounds each testing participants for varied skills.
Scroll down and check out for some quirky, bold, outrageous and fun designs created at the event.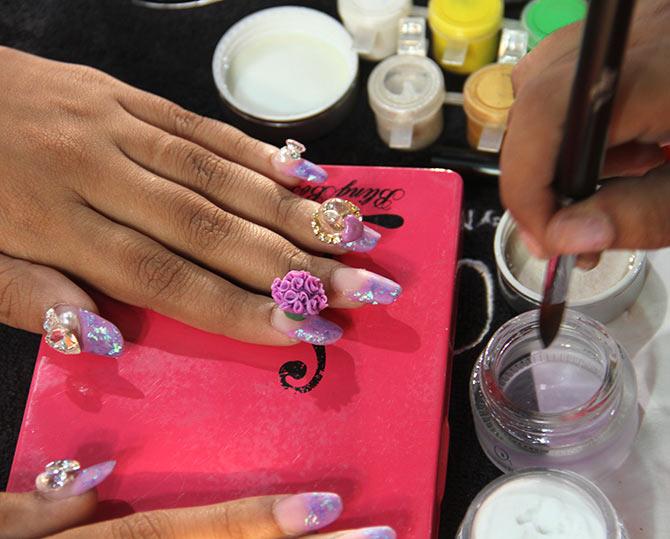 What if flowers could bloom on your nails?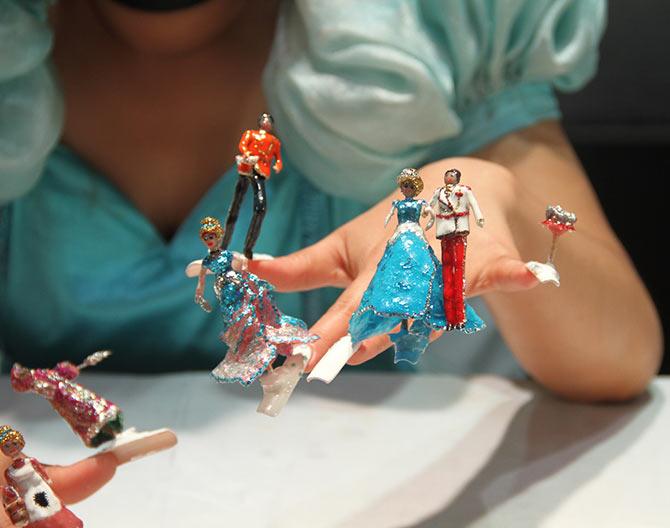 Fan of fairy tales? This one's for you!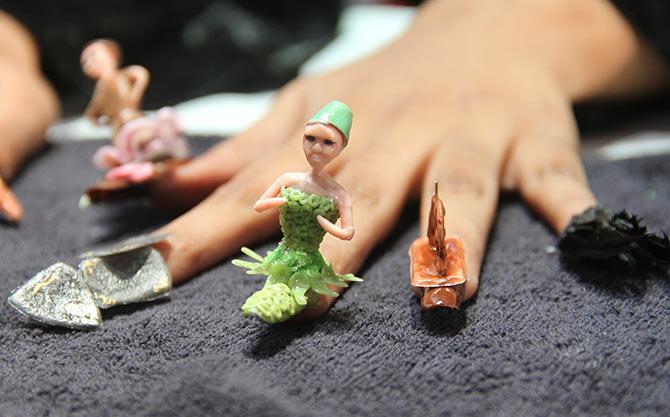 Erm...what do you make of this one? Quirky or outrageous?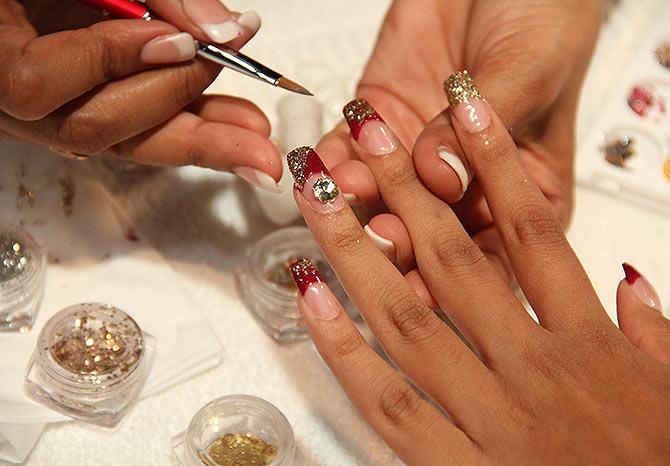 Precious crystals on nails? No, we ain't kidding.
Check this contestant who's using shimmer and rhinestones for sparkle.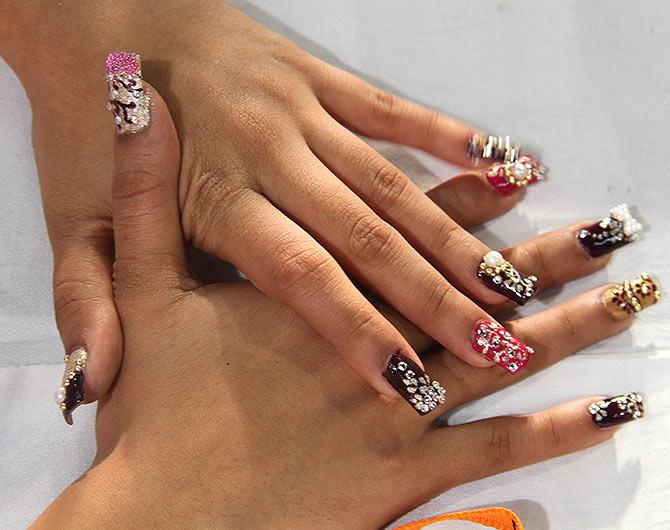 Too much bling and shine -- we don't have the heart for this one! What about you?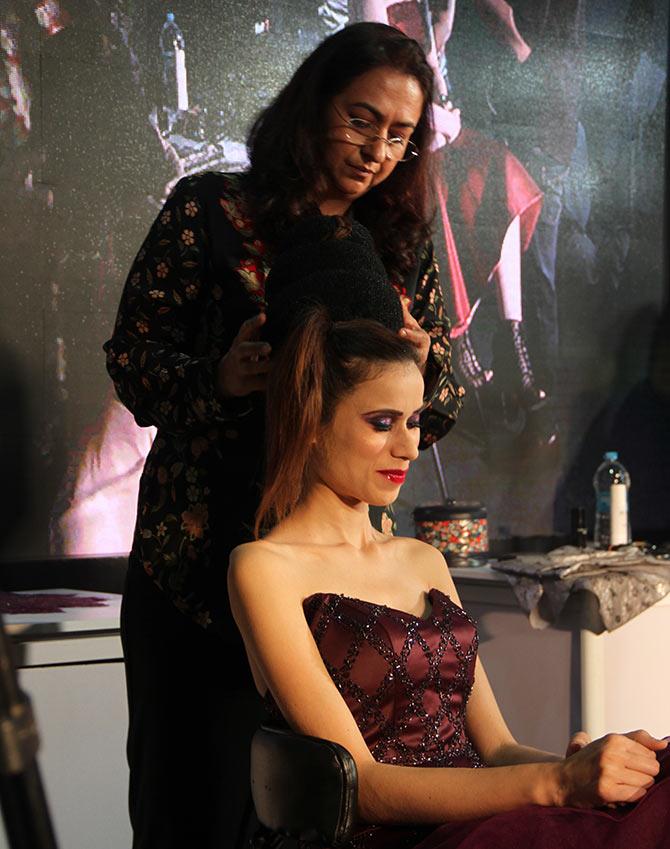 Well, it wasn't just about the nails.
The event saw celebrity artist Seema Jerajani showing off her hair styling skills on the models.
Scroll down to see the end result.
And voila! You get a decorative mountain top like that!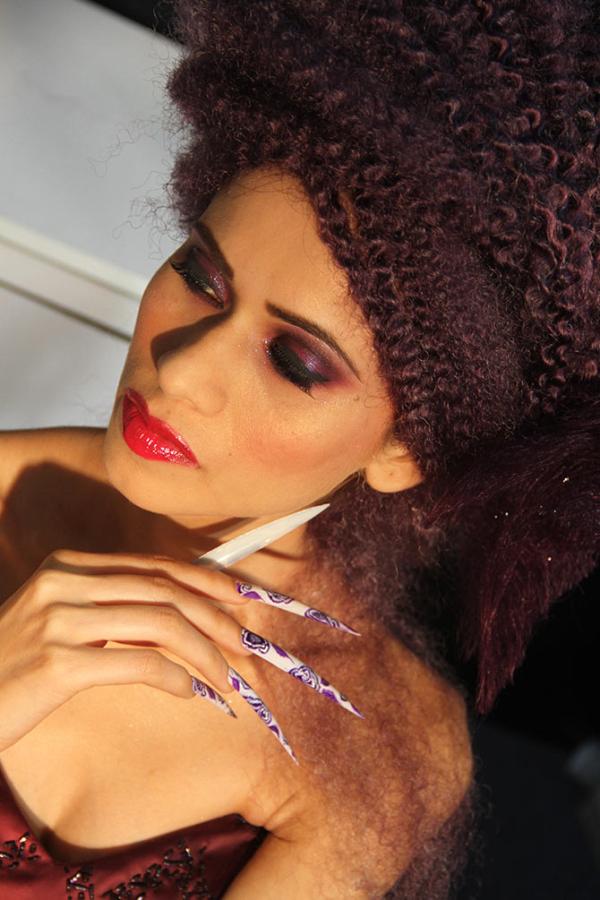 Paired with red lipstick and those stiletto nails, looks really fierce.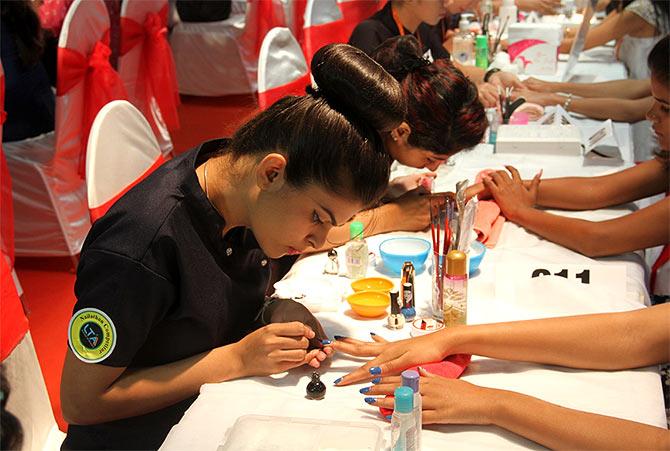 The competition was all about focus and creativity!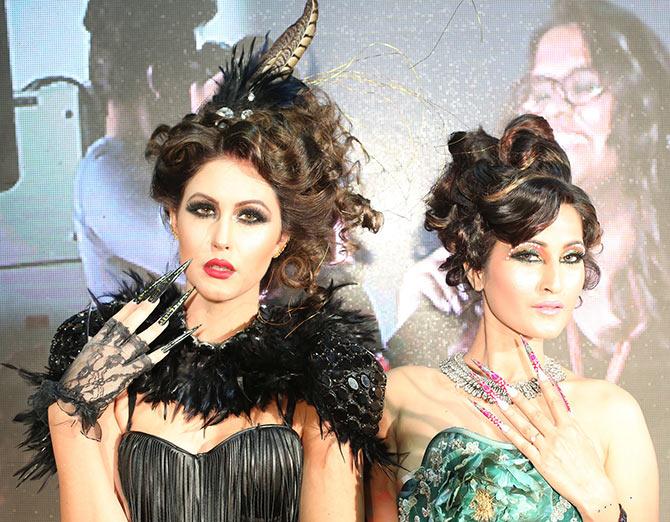 The beauties and their nails -- do they have your attention?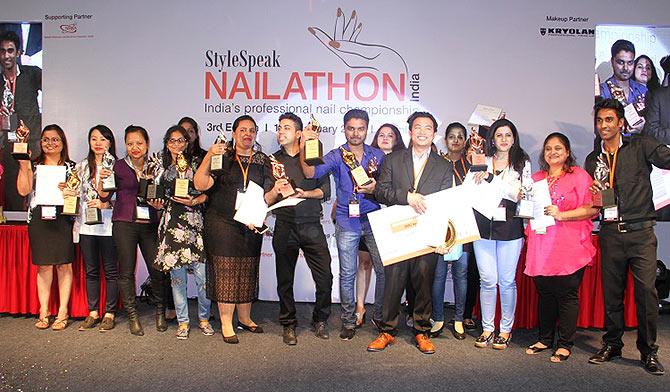 Presenting the winners of Nailathon 2016 with their trophies. Congratulations all :)
Photographs: Kind courtesy Actimedia