She hopes to do something good for planet Earth and sent out a positive message to her fans.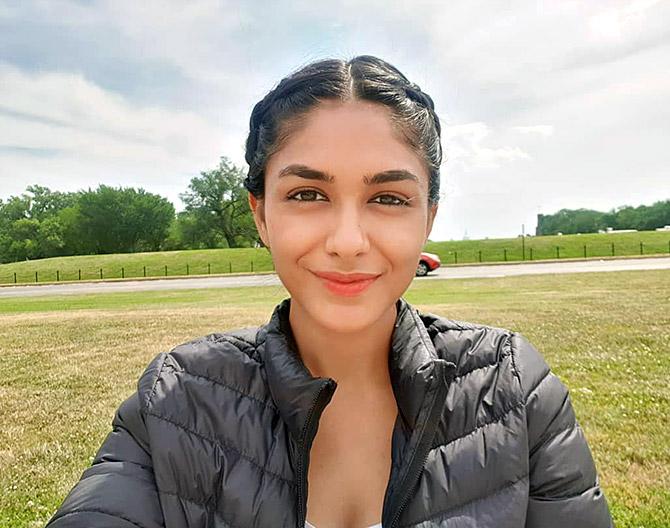 Mrunal Thakur strode the Lakme Fashion Week ramp as a showstopper for designer Alka Sharma, below.
The occasion was special as it marked her debut on the LFW ramp.
Dressed in a naturally dyed mulberry silk lehenga, paired with a peplum-style top, the actor looked incredible in the ivory separates.
"The best thing about the outfit was it made me feel so comfortable," revealed the actor.
"Fashion for me is about comfort. If you're comfortable in what you wear, you can rock the world.
"I love the long sleeves of the garment. It has a touch of heritage, that's what makes it so special. As for the top, it is ethnic, modern and traditional at the same time."
When quizzed about her style, she added, "I love wearing saris and the angrakha, which is my favourite as well.
A huge fan of sustainability, Mrunal has been doing her best to support the move to be more eco-friendly and reuse her garments as much as possible.
"I discovered that there are so many outfits lying in my wardrobe and I wonder what we can do with them.
"My stylist told me that my linen shirt can be styled into a cropped top or worn differently.
"I could use patches from old garments and place it on my denims.
"I have jeans which are 7-8 years old. But it is the way I wear it that makes the difference.
"The younger generation is customising all their outfits and coming up with unusual, creative ways of wearing it," she added.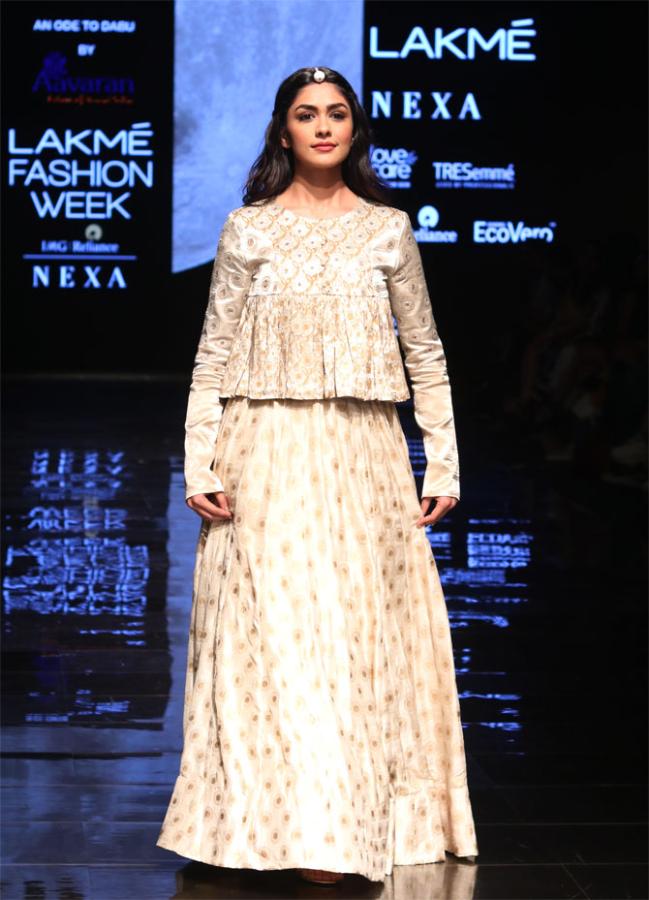 She also shared a couple of ideas for recycling old saris as well.
"Take one of your mom's old saris and make it into a lehenga or skirt. You can also create an anarkali with a lovely border. That's the best thing to do with your mom's old saris.
"When your grandmother sees you in the sari, which she had gifted your mom during her wedding ceremony, she will be thrilled.
"I have seen girls wearing a cropped top with a long skirt and a denim jacket. That's a great way of fusing the old with the new."