The Australian supermodel looks chic on Elle's latest cover.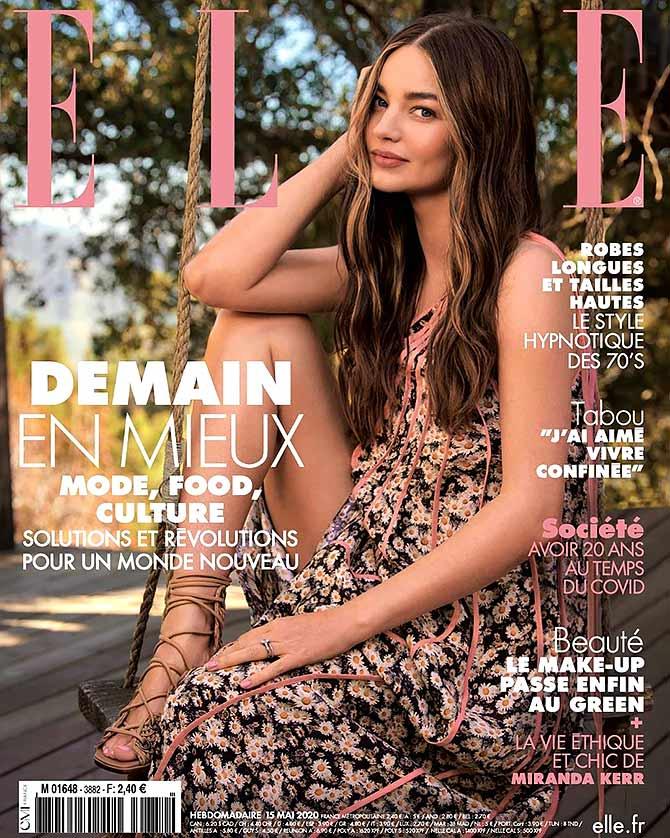 Miranda Kerr is 37. But doesn't look a day older than 20.
The international model and entrepreneur defines summer chic as she poses in a Stella McCartney printed dress and strappy sandals for Elle France's cover.
With her hair styled in waves, Miranda looks relaxed seated on a swing in an outdoor setting.
In her interview with the magazine, the mother of three reveals how she has adopted the green way of life and is cautious about her choices with respect to the environment.
'Buy organic food from local markets, replace polluting plastic with other long lasting fabric, recycle as much as possible, opt for appliances that consume less energy, the model who is married to Evan Spiegel, co-founder of Snapchat app appeals to readers.