A Latvia-born tattoo artist, Monami Frost's husband follows her passion.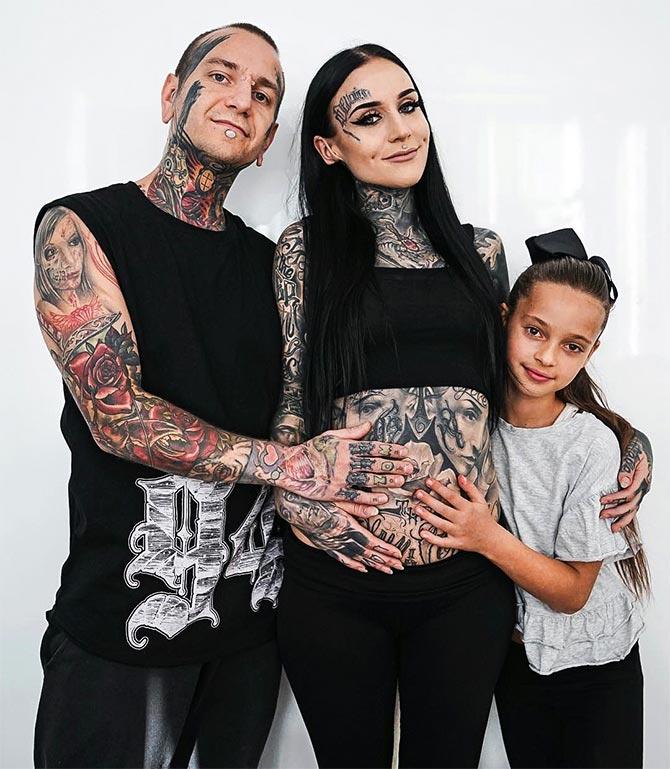 Meet Monami and Anrijs Frost, above. Their entire body is painted with ink and they have not spared their faces too -- their entire body is a tapestry of tattoos.
'Oh, the empty gaps on my legs,' joked Monami on Instagram hinting at the only part of her body that has not been inked.
The couple, who are expecting their second child, have become an Internet sensation thanks to their tattoos.
Monami has over 1.5 million followers on the social media, photo sharing app, while her husband has over 3,00,000 followers.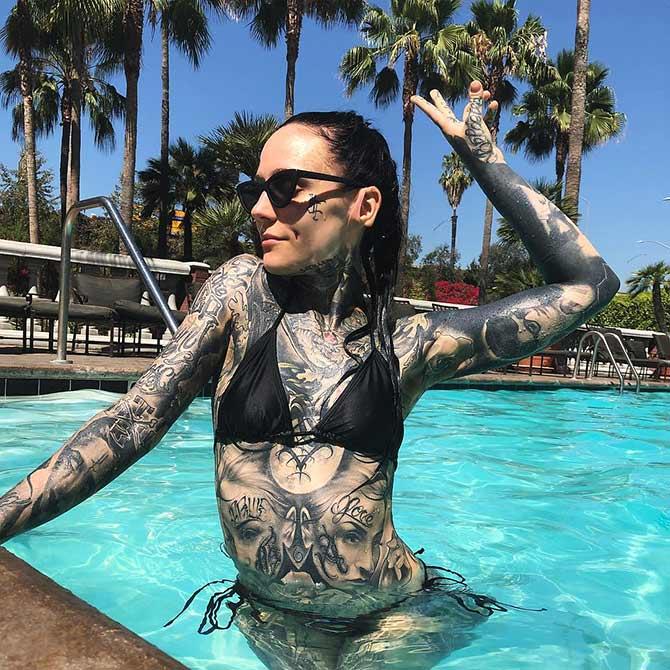 Covered from head to toe in tattoos, Monami is a committed vegan, who has her own clothing line too.
Meet the Frost family. The daughter has not yet been inked. While her husband has played around with colourful tattoos, Monami prefers to stick to the classic.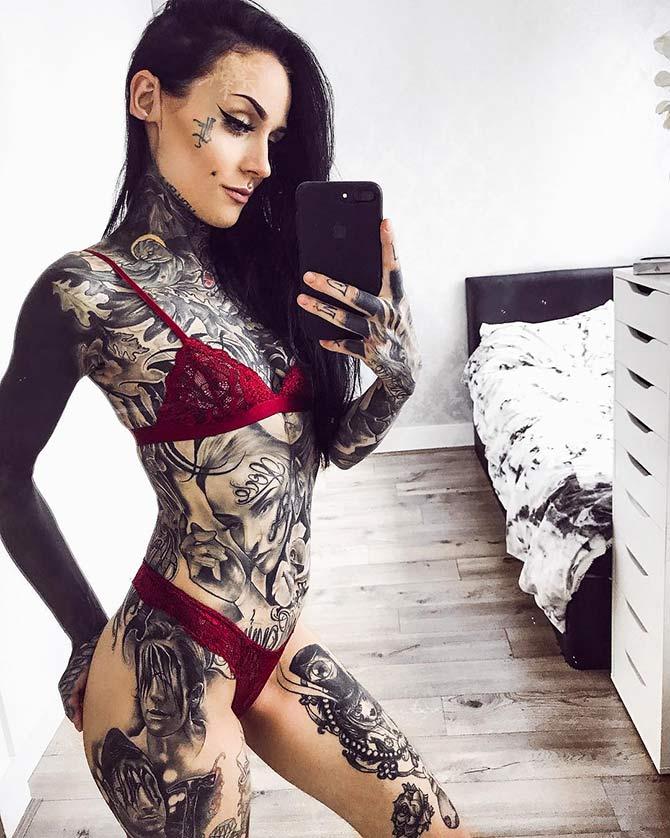 'Oh the empty gaps on my legs. Can't wait to fill them all in.
'It's getting more and more painful the more tattoos you have. Can't even believe how I got this far and how I could handle it all,' she wrote on Instagram.