Insta-stylists are the new big thing.
Gone are those days when runways and red carpets were the only places to look out for latest fashion trends and styles, that too, only for the big events.
Thanks to social media, we have insta-looks for our daily life, with the very basic clothes and accessories in the cupboard.
The most influential women in fashion, like Gigi Hadid, Kim Kardashian West, Selena Gomez, Sonam Kapoor and others, give us major fashion goals, even while going to the gym, airport, a coffee run, and everything in between.
Relating to this, Vogue, in an article, wrote, 'Perhaps that micromanaged, not-quite-genuine feeling has something to do with our interest in the complete opposite: fashion that's less predictable, less deliberate, and maybe a little strange.
'The coolest stylists we're following aren't necessarily dressing top models or actresses; they're doing editorials for indie magazines, taking raw selfies in their own vintage finds, and getting noticed for it via Instagram.'
The fashion magazine even picked up three new fashion stylists on Instagram -- Anastasiia Gutnyk, Leah Abbott, Ewelina Gralak -- who can actually be our everyday guide to rule the world in style.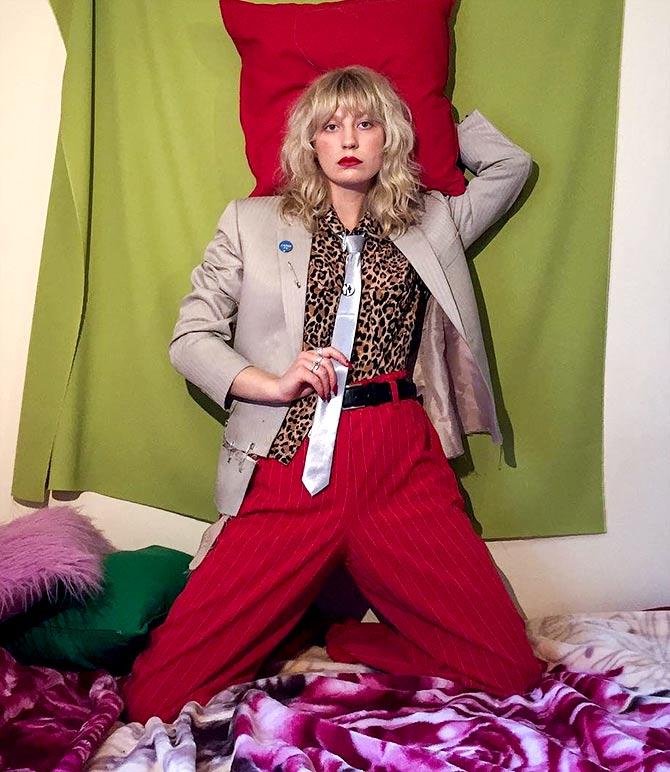 Photograph: @anastasiiagutnyk/Instagram
Anastasiia Gutnyk is based in the U.K. and grew up in Ukraine.
Following her Instagram, it can be seen that she majorly style herself in fun and quirky manner, with the commonly available clothes and accessories, rarely made by major brands.
'With everything I do, I try to have fun with it.
'In my case, it's about the energy, which is backed up with lots of colour and kitsch,' she said, as quoted by Vogue.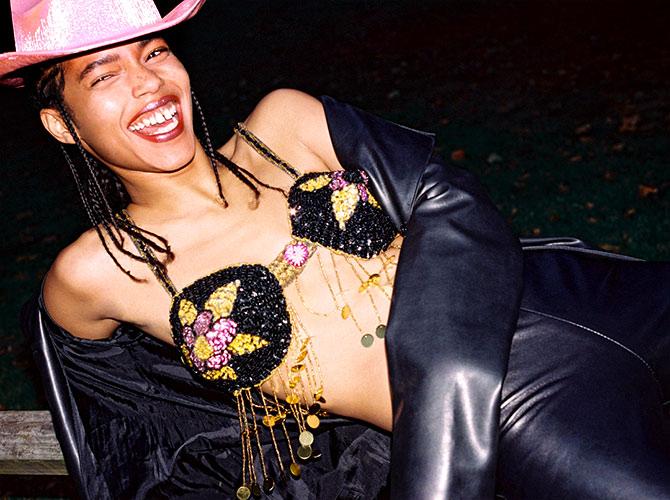 Photograph: @leahabbott/Instagram
Leah Abbott first got recognised for her own offbeat style on the streets of London and worked with stylist Luci Ellis before striking out her own.
'I got into styling during my final year at university, because I was constantly being asked where I sourced the pieces I wore on nights out,' Abbott said.
'Most of it was second-hand. As a curvy black stylist, I haven't always been able to fit in major 'markets,' so I guess that made me stand out.'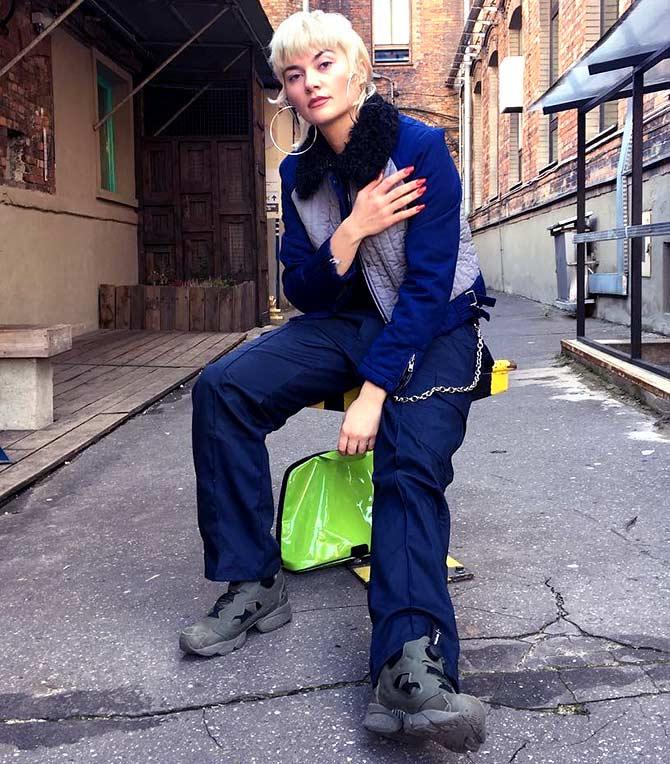 Photograph: @ewelinagralak/Instagram
Ewelina Gralak, who started styling in her native Poland and now lives in downtown Manhattan, is known for her singularly off-kilter vision-a mash-up of ugly-pretty shoes, lace tights, neon camouflage, and street-wear.
'I just surround myself and wear the pieces that I like at the time,' she said.
'That could really be anything -- I'm obsessed with Japanese workwear, '90s hip-hop culture, military clothing, early (Nicolas) Ghesquiere, (Maison) Margiela, Raf (Simons), and Alaïa.
'Mix that all together, add my Polish [upbringing] in the early 00's, and that's it.'