The Chinese-Australian model was crowned Miss Universe Australia 2018.
As she prepares to compete for the Miss Universe 2018 crown, -- the pageant will take place in Bangkok on December 17 -- we look into what makes her such an Instagram sensation.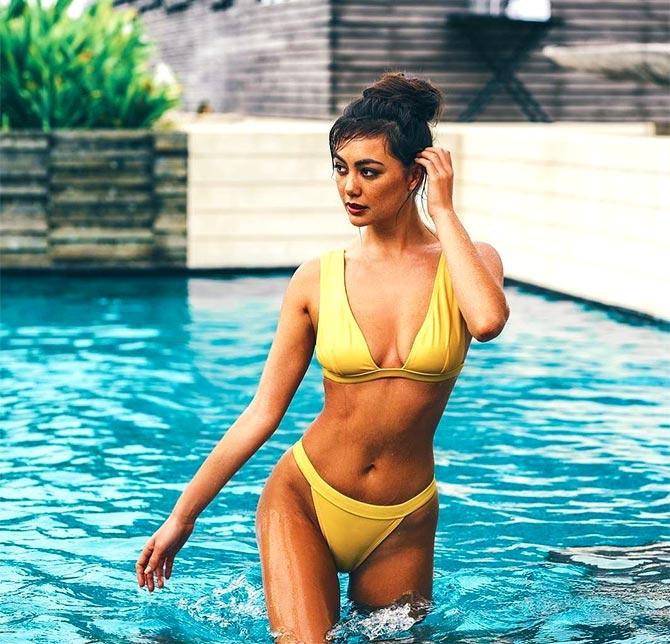 The Internet simply loves Francesca Hung.
She's got over 73,000 followers, and she is one of the favourite contestants of the Miss Universe pageant.
Later this year, she'll be competing with 92 girls from different countries for the title.
The 24-year-old has already piqued the expectations of her fans by unveiling the dress she'll wear to the national gown competition.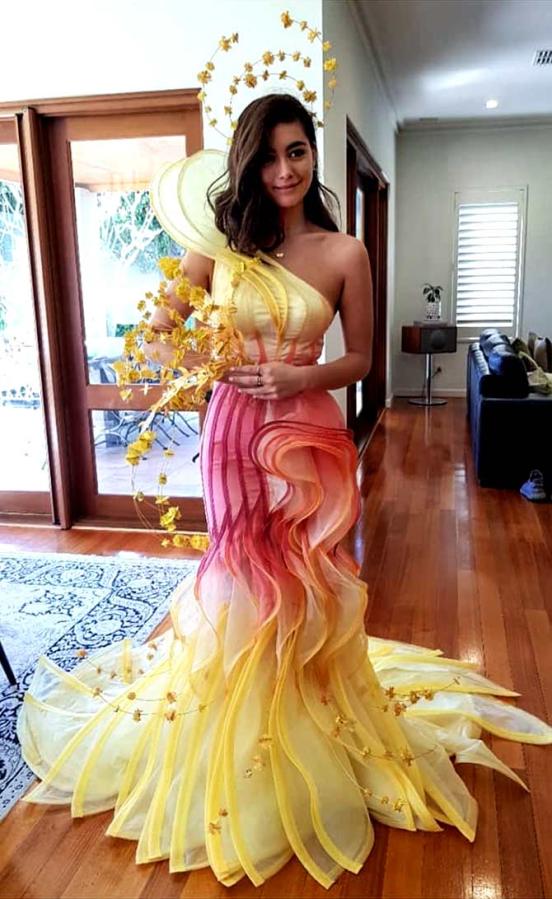 Styled like a giant golden wattle -- Australia's national flower -- the gown, above, is being touted as the best Miss Universe look seen in a while.
The dress, designed by Nicola Yeung, is made of 20 metres of silk, and features individually hand-dyed pieces. Each little 'wattle flower' was laser cut and painted.
'This wattle gown signifies the unity and resilience of the Australian people. I am beyond proud to be wearing such an incredible national costume,' Francesca told the mag.
Francesca, who is a graduate from the University of Sydney with a sociology degree, was crowned Miss Universe Australia earlier in June, 2018, above.
She will now represent her country in the 67th Miss Universe pageant.
In her growing up years, she struggled to blend in because of her heritage.
She said in an interview: 'I grew up in an Angle-Saxon area, and I felt like the odd one out because of my heritage. I was embarrassed and struggled to accept it.
'I hope this is an opportunity to show people if you look for feel different, you are a true representation of the Australian culture.
'What set me apart was my cultural background, and a bit different for the Miss Universe competition.'
However, today she is a huge Instagram sensation.
Fashionistas across the world can't over her sartorial choices.
Exhibit 1
Exhibit 2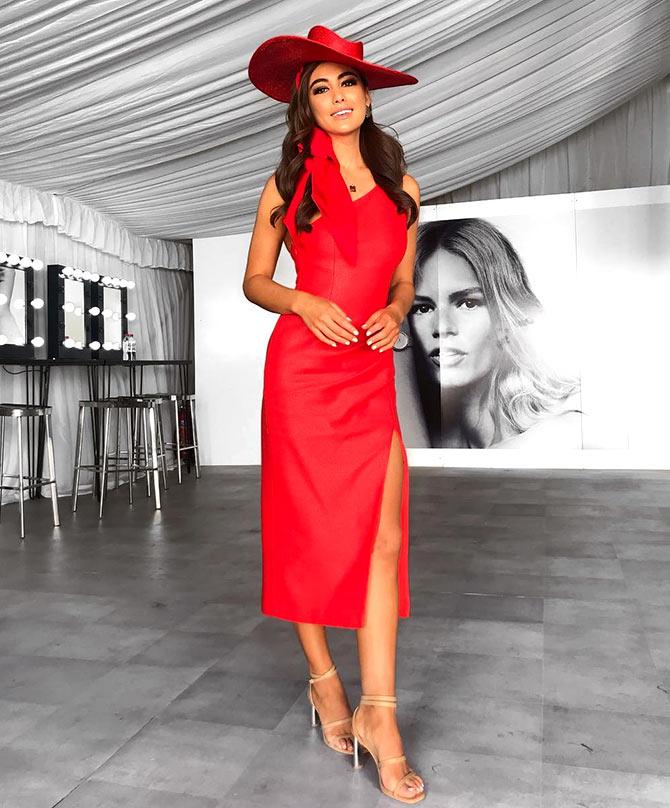 The model is currently pursuing a masters degree in publishing from the University of Sydney.
Represented by Scoop Management, Francesca hopes to use the Miss Universe platform to raise awareness about mental health issues.