A lookalike of the R&B singer, Chhattisgarh's Renee Kujur is challenging India's obsession with fair models.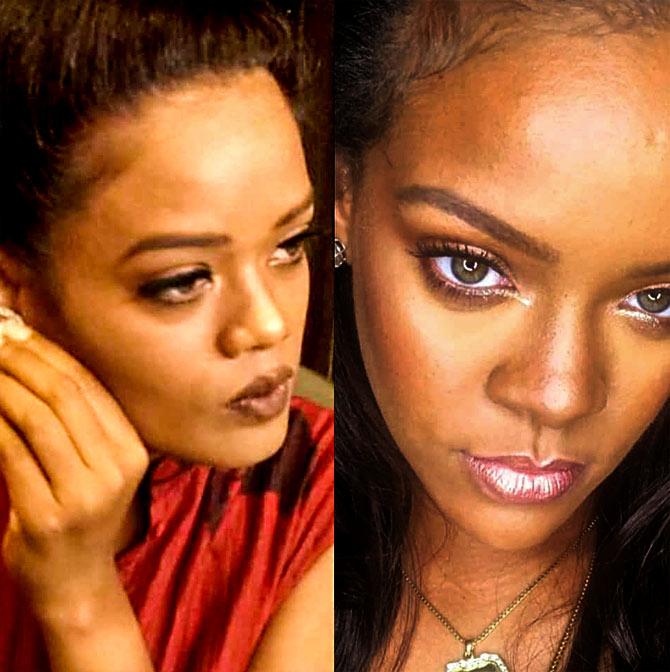 'Some fairies are black too!' reads a post on Renee Kujur's Instagram wall.
A model from Chhattisgarh, she has been posting pics that highlight her striking resemblance to Rihanna.
And while she may not have fooled people into mistaking her for the Barbadian beauty, Renee is definitely getting noticed on the social-media photo-sharing app for being the desi Rihanna.
In an interview, she revealed that it was a friend who noticed the similarities between the two.
'I laughed off the Rihanna part. But soon everyone was saying the same thing,' she said.
A crusader of dark complexion, Renee was often called 'kaali' and 'unattractive' in her childhood. But not any longer.
'Photographers would tell their clients that I resemble Rihanna. That way, it was easier to convince them.
'No one could deny that Rihanna wasn't beautiful. That sort of worked in my favour.
'Those who had called me kaali and unattractive has to take back their words,' she added in the interview.
Take a look at some of her stunning pics.