Model Alice Rosario reveals the secret behind her sexy figure
Text and photograph: Rajesh Karkera/Rediff.com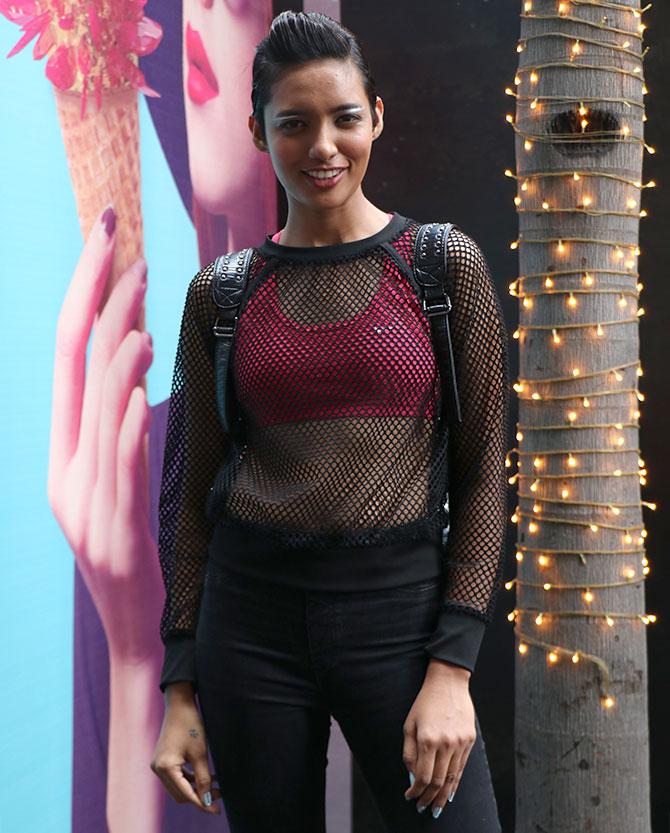 Remember Alice Rosario from her audition at Lakme?
Well, it's her third season this year.
Rediff.com caught up with the young lady to find out how she's doing.

You look fit. Do you work out a lot?
I don't actually work hard.
So you must be dieting...
No, no... I don't diet. I eat everything. I just don't put on weight. It's in the genes maybe.
But yes, I drink a lot of water and make sure I remove my make-up before going to bed. That's like most important.
If you don't remove your makeup, you end up getting eruptions... Pimples.
I make sure I clean my skin and moisturise it. That's most important for good skin.
Which shows are you looking forward to?
All of them.... they are amazing.
Because every time I have walked, it's been so different from the previous season.
I'm not trying to be nice; I really do think all the shows are really great.
Your favourite designer
Wendell (Rodricks) and Manish Malhotra, of course. Whistle Whistle!!
What are you wearing today?
This is like just randomly put. I've got Zara jeans, a Splash t-shirt, Nike sports bra and Forever 21 boots.
Lakme Fashion Week Winter/Festive 2016: Full Coverage
Check out trendy outfits and accessories on Rediff Shopping!