A look at how plus-size models ruled the runway in avant-garde attires.
These voluptuous models deserve a thunderous applause and why. They spunked up the runway with killer moves and youthful enthusiasm.
For the first time ever, 10 plus-size models -- who were recently selected at the Mumbai auditions -- slayed in uber-cool street looks at Lakme Fashion Week Winter/Festive show.
The outfits screamed sporty chic and were presented by brand aLL along with accessories from Shilpa Chavan's label Little Shilpa.
Here are the hep stars strutting their attitude and high-voltage confidence.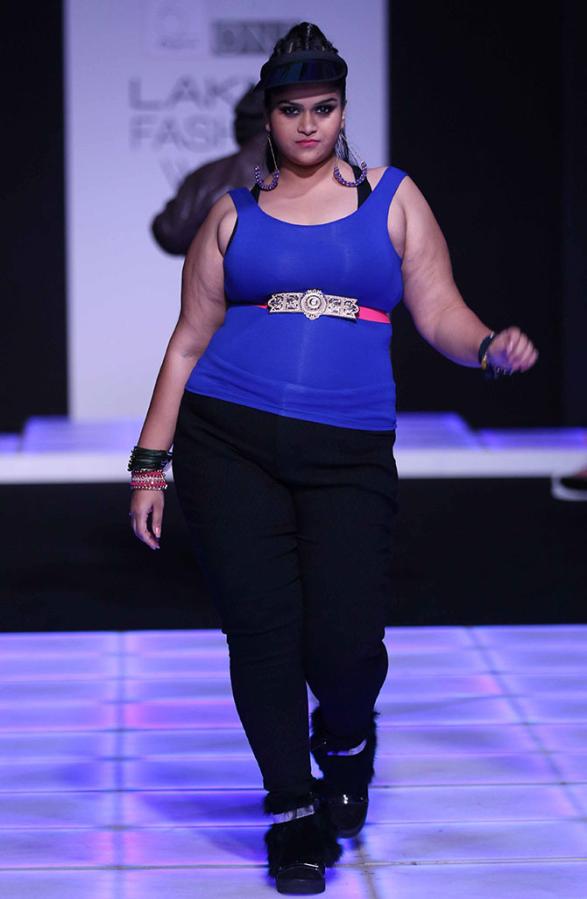 IMAGE: Ooh la la! Her curves... so sexy and she knows it! All photographs: Kind courtesy Lakme Fashion Week Winter/Festive 2016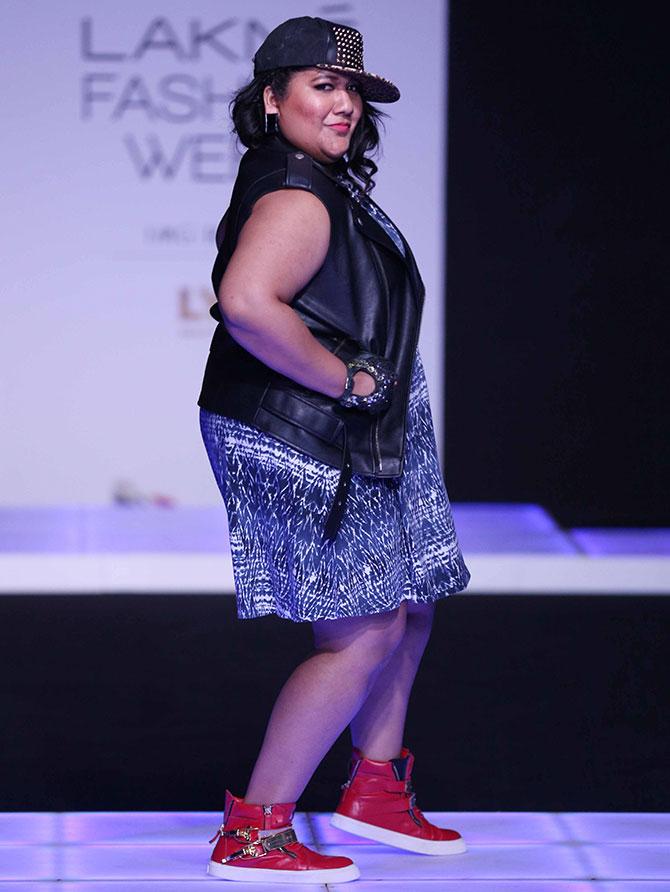 IMAGE: Looked like Bombay babe Tanvi Geetha Ravishankar was in the mood to show off her b-boy moves. The studded cap and red buckled boots are so trendy.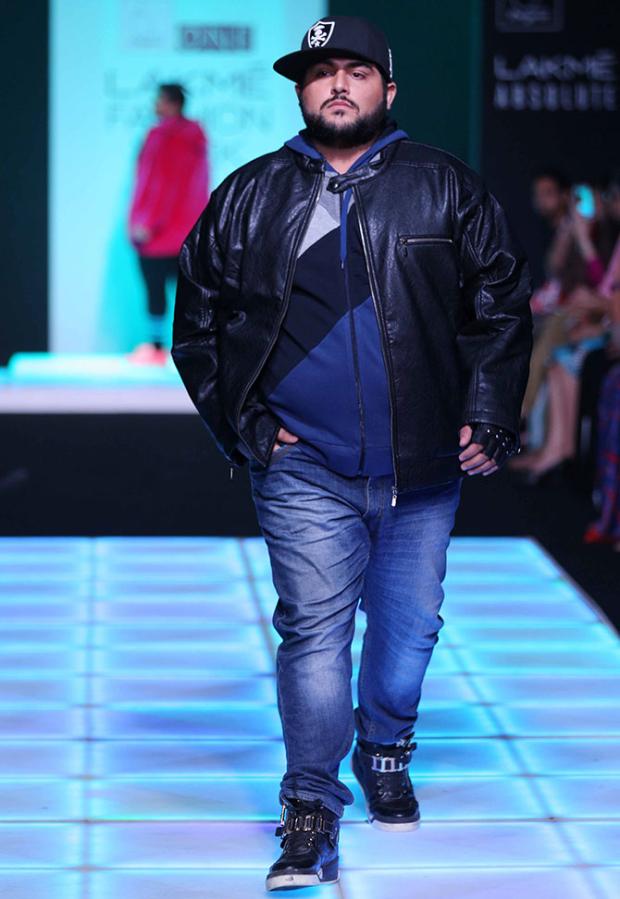 IMAGE: And why should boys be left behind? A plus-size model sports a funky avatar in denims and leather jacket over a hooded sweatshirt.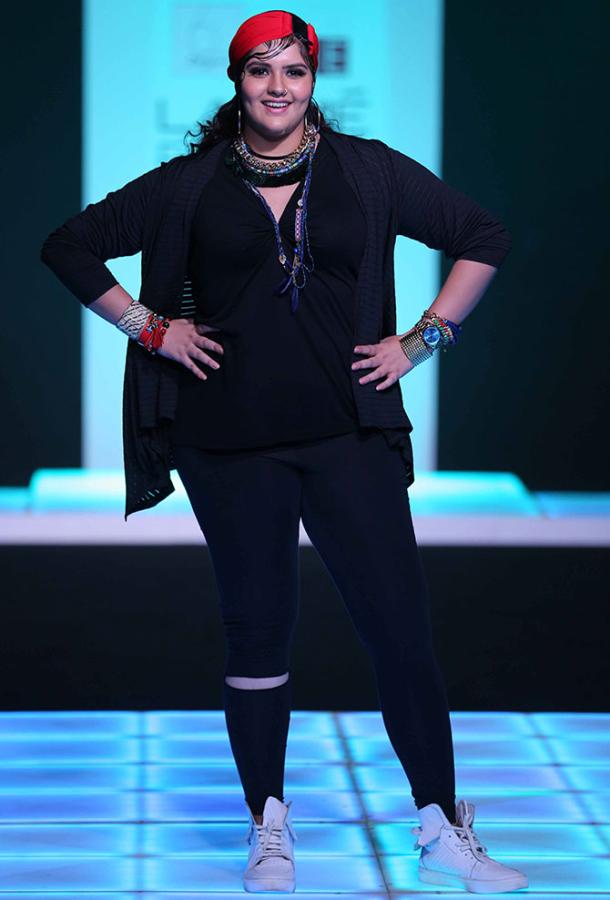 IMAGE: Chunky neckpieces and bracelets were also the highlight of the collection.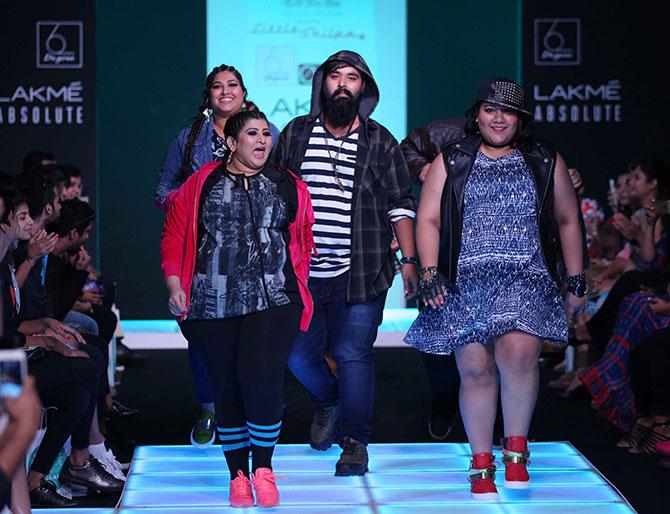 IMAGE: A bunch of large male and female models had their share of fun on the ramp.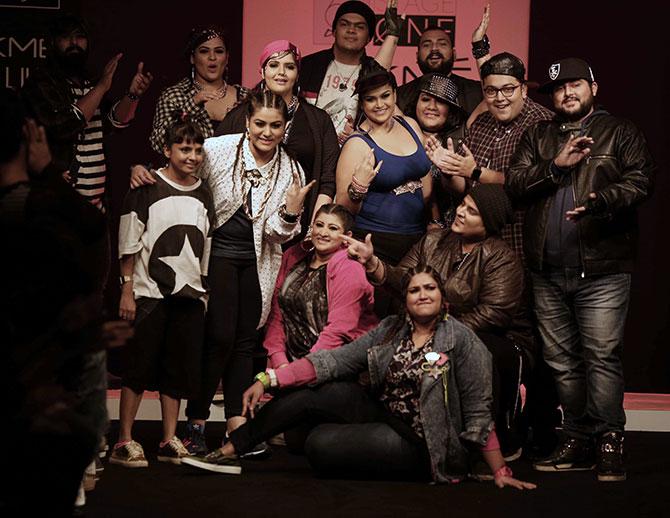 IMAGE: Kudos to Shilpa Chavan, extreme left, for such a vibrant show.
Lakme Fashion Week Winter/Festive 2016: Full Coverage
Check out Bollywood-inspired collection on Rediff Shopping!