Rediff.com's Rajesh Karkera snaps some best dressed beauties attending Lakme Fashion Week in Mumbai.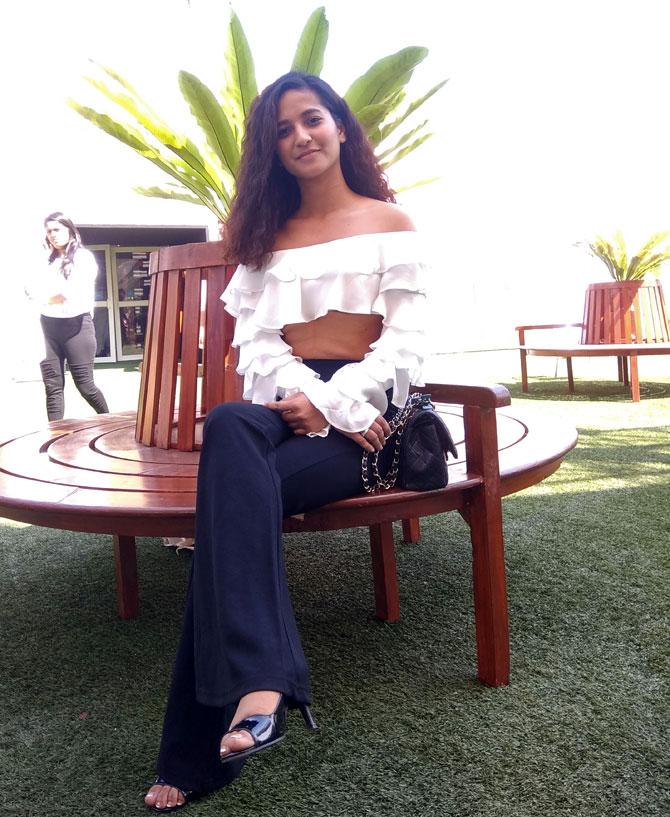 Jasna Gurung, 22, from Nepal is studying to be a fashion designer. She wanted to attend all the shows through the five days.
"

I am wearing palazzo pants and an old frilly top which I had. Its from Forever 21 which I got from Silliguri," Gurung described her outfit.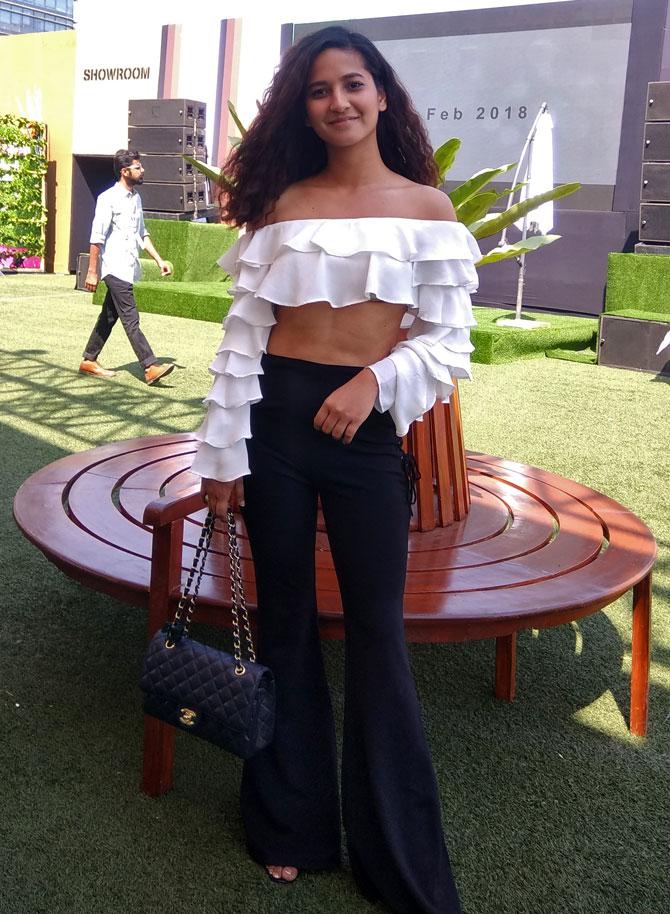 For Jasna, fashion is her passion. "I look at myself as a fashionable individual. I love fashion that's why chose this field. My parents too have supported me in this decision. Fashion is everything," she summed up.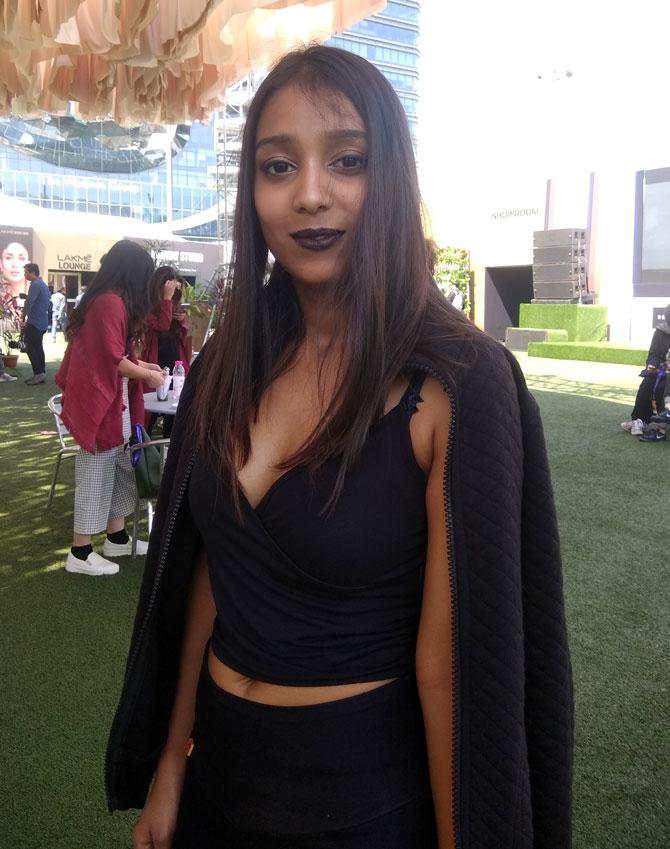 Meet Nikita Banka, a second year student of fashion design from Pearl Academy of Fashion, Pune.
"I just picked up these black pants, black top and a black jacket and my boots are from Catwalk," she told Rediff.com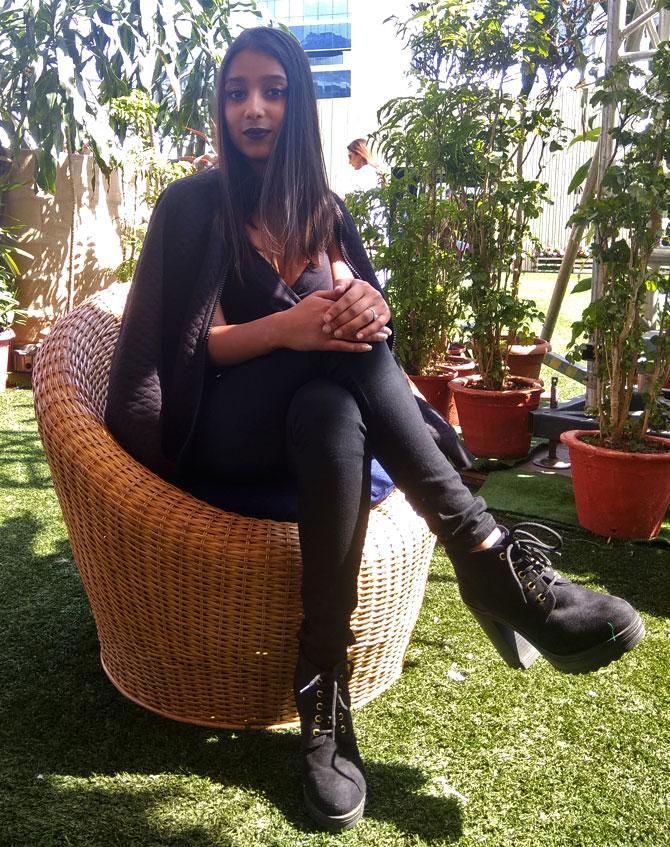 "Fashion, to me, is an art and style is what you like to wear. What people would like to wear, I design it for them :)" the Pune-based girl told Rediff.com.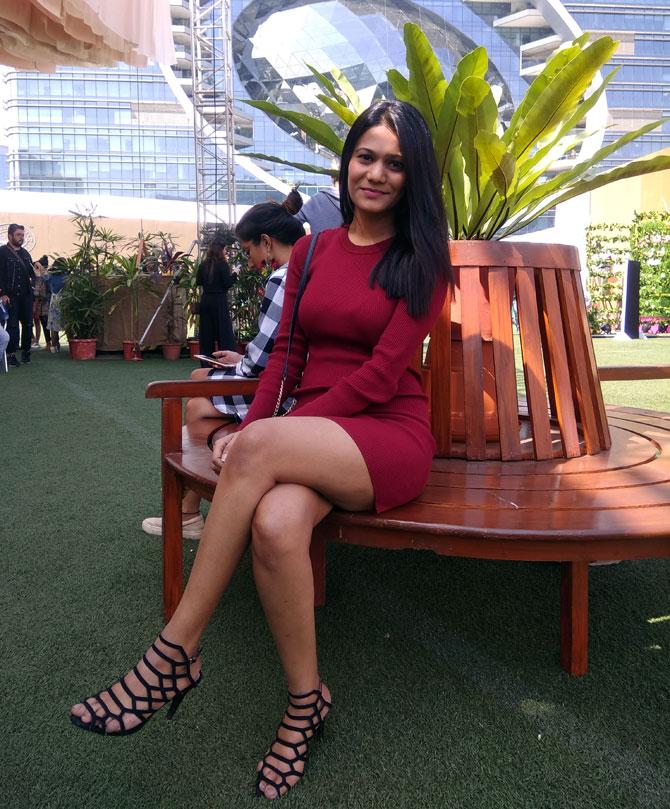 Nikita Salvi who was attending the fashion week for the first time looked excited.
"I'm wearing a Forever 21 drip dress and Intoto caged heels," she said.


"To me, fashion is what I wear every day. It's all about comfort and what I feel comfortable wearing," Salvi shared.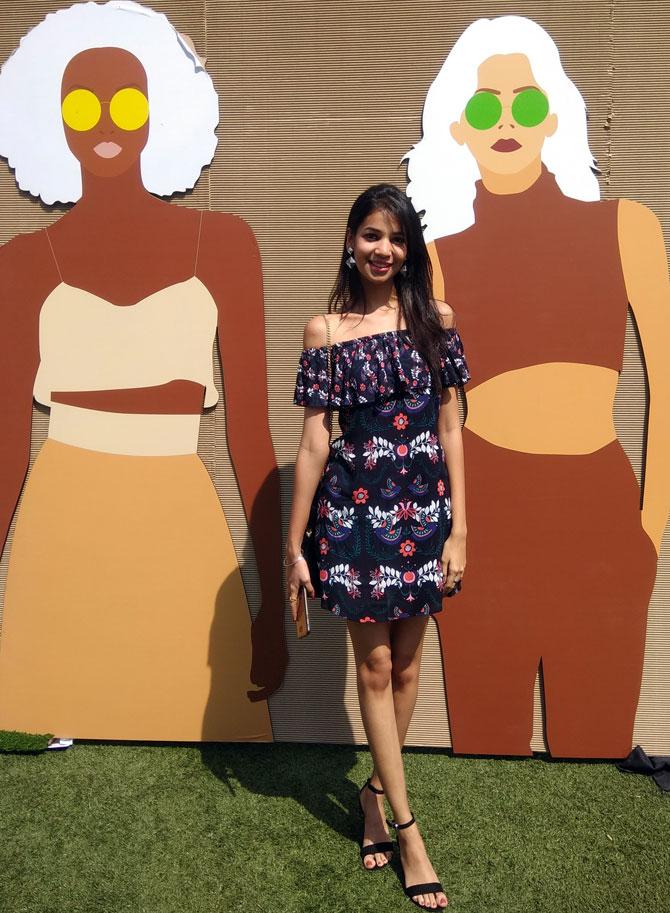 Mumbai-based Simran

Benvait studies

fashion management at Mod'art International.




"I am wearing an off shoulder dress from Only and my shoes are from Forever 21. My bag is from Zara," the 22 yr-old said.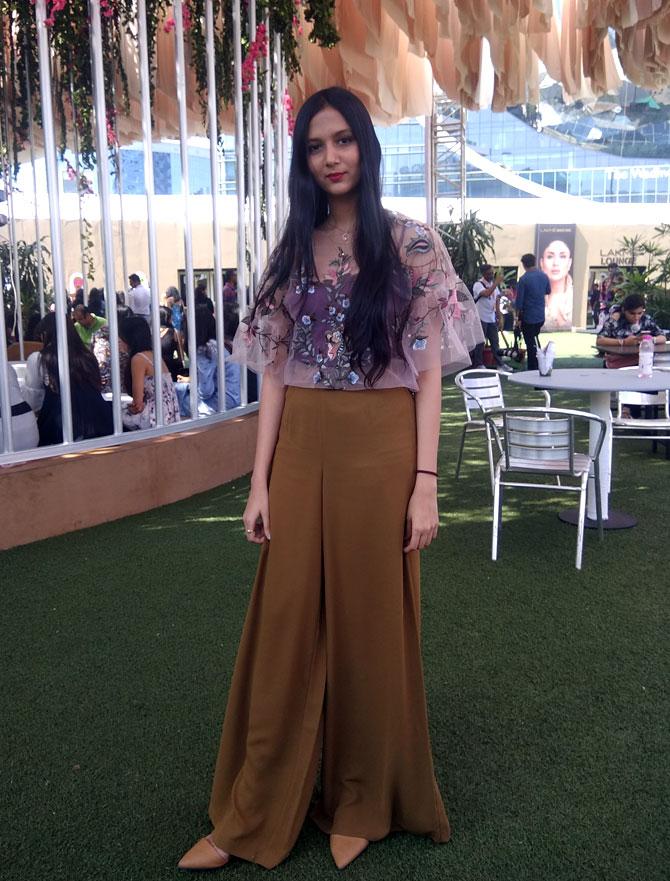 Surabhi Kadam, a student of Pearl Academy of Fashion is wearing palazzo pants with an embroidered sheer top. She's accessorised her look with metallic earrings.
"Fashion to me is more of my sense of style. It's not always about the clothes. It's an art that I carry with me," she says.