The half Full CURVE label creates for women who have been ignored by the fashion fraternity for a long time.
Lakmé Fashion Week Summer/Resort 2018 kicked off with adventurous designers.
First up, were the GenNext designers, who were fresh and whimsical.
Then came designers Rixi Bhatia (of Quirkbox fame) and her sister Tinka and their half Full CURVE label, a brand created for women who have been ignored by most of the fashion fraternity for long.
The show -- devoted 'to the sexy, voluptuous, goddesses of the world' -- opened with a poem that spoke of promoting body positivity and encouraging women to be their own kind of beautiful.
Scroll down for what came next.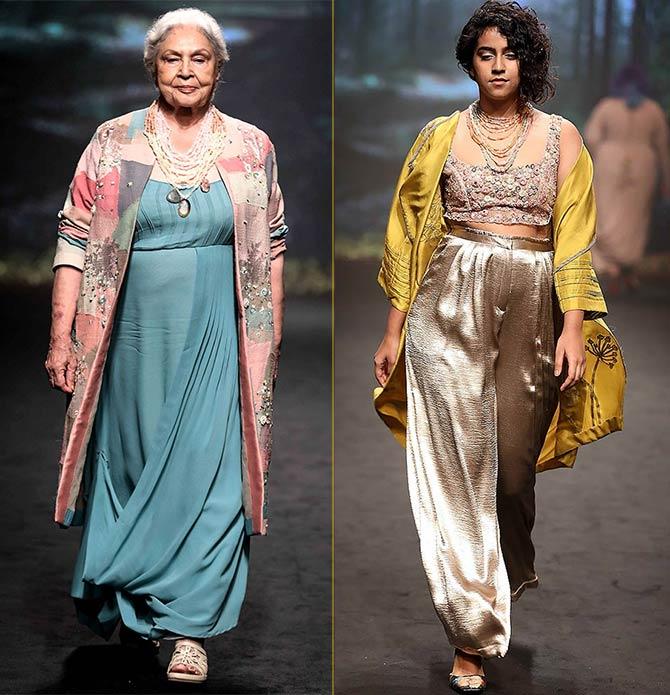 Designers Rixi and Tinka chose models of all ages: The youngest on the ramp was 19, and the oldest in her 80s.
Photographs: Courtesy Lakmé Fashion Week.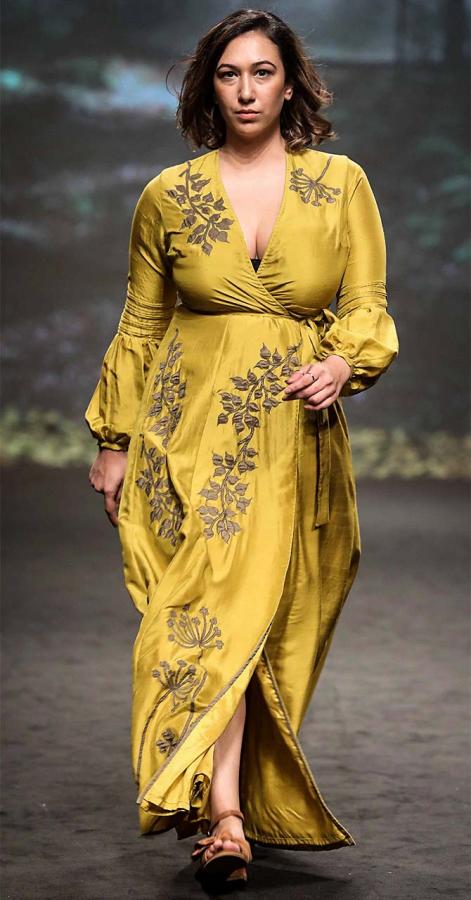 The fabrics were a mix of pure georgette, sheer Chanderi, Dupion silk and splashed with bouquets of flowers in thread work, sequins, beadwork and lots of appliqués.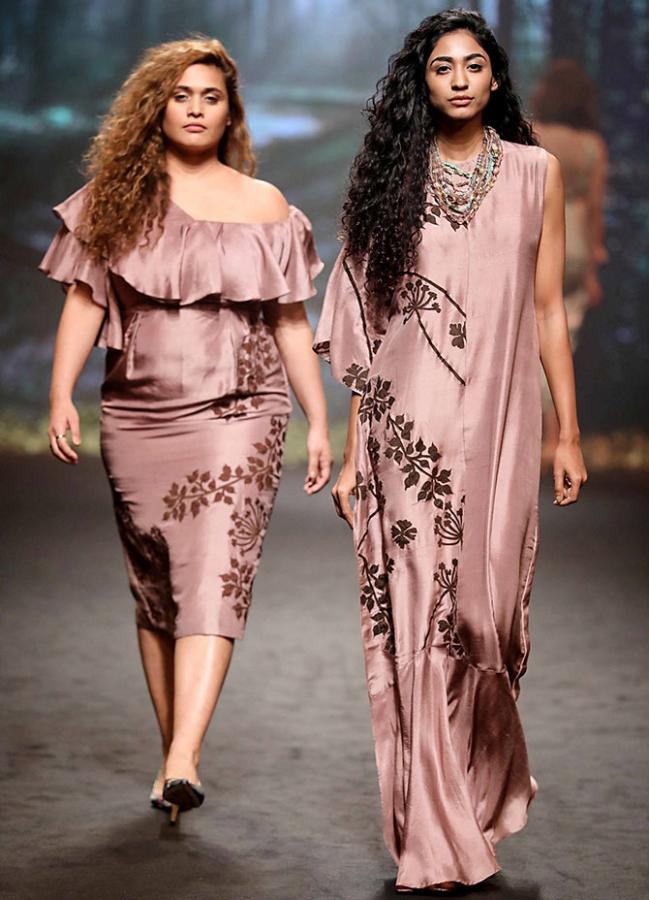 The emphasis was on textures with a profusion of wild flower motifs, delicate embroidery and pastel hues being the leitmotif of the collection.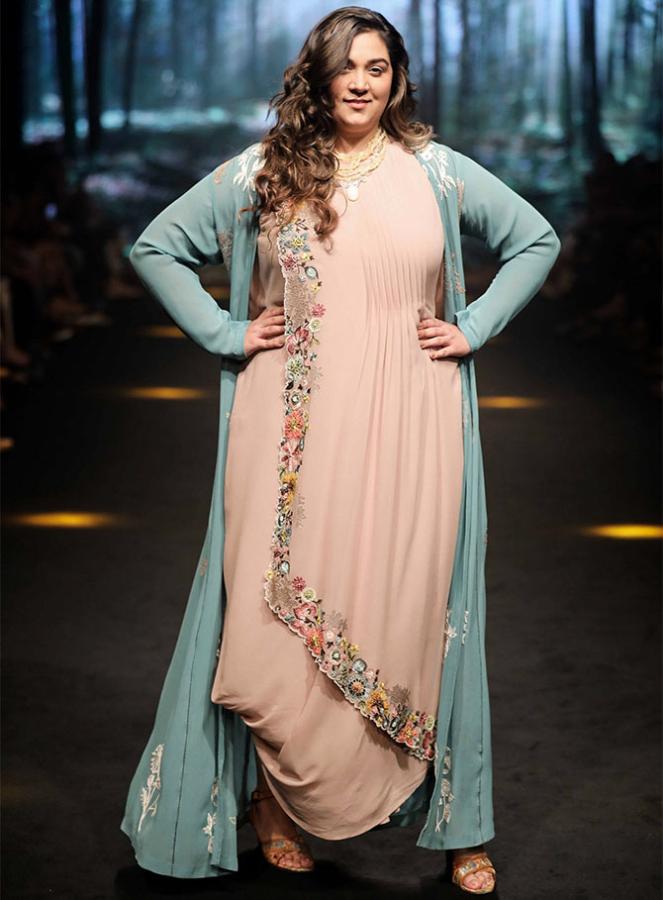 The silhouettes were vintage, wearable and chic. Popular shapes were the draped lungi style skirts worn with jackets and the cowl kurtas teamed with multi-coloured covers.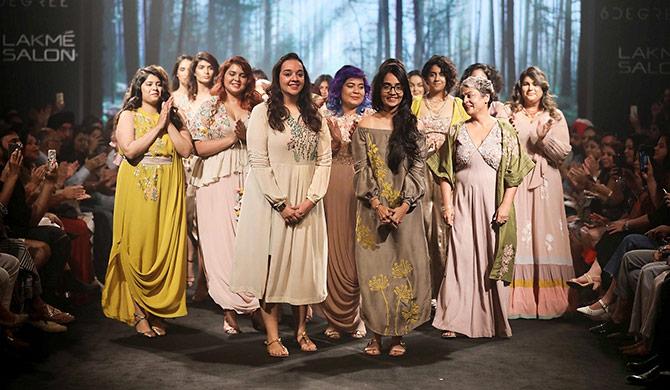 Meet the designers: Rixi and Tinka Bhatia.
Don't miss: The off-ramp stunners of Lakme Fashion Week