These designers tell you why sustainable fashion is stylish!
Photographs by Hitesh Harisinghani/Rediff.com
Day Two of Lakme Fashion Week is all about sustainable fabrics and upcycling your outfits.
Time to get inspired by these creations!
I was a sari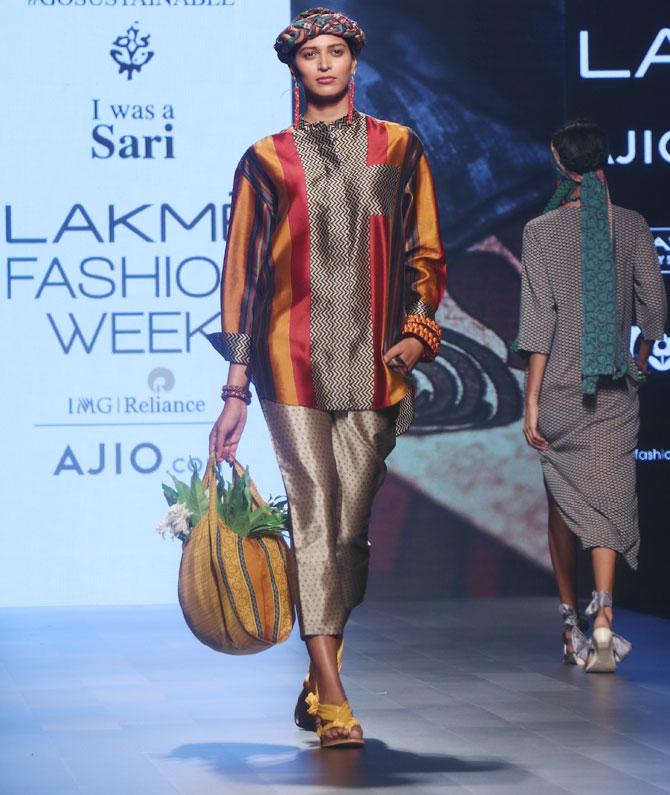 IMAGE: 'Don't throw away your old saris' was the message behind the brand 'I was a sari'.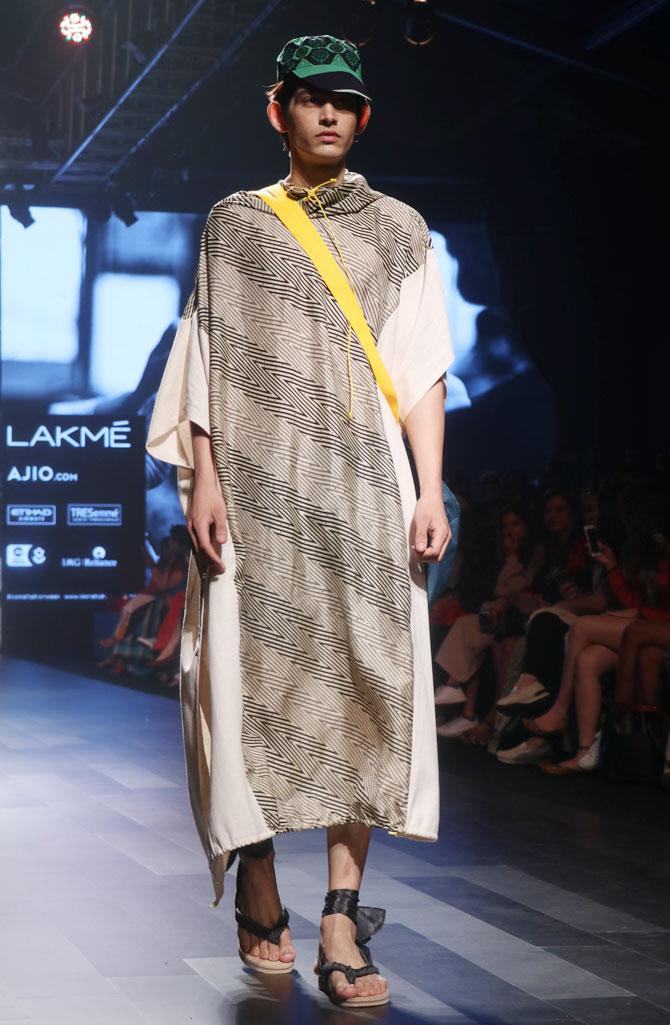 IMAGE: Each creation -- kaftans, midis, maxis -- was designed out of recycled saris. Even the foot wear comprised wrap sandals with shoe laces made from old saris. #Wow!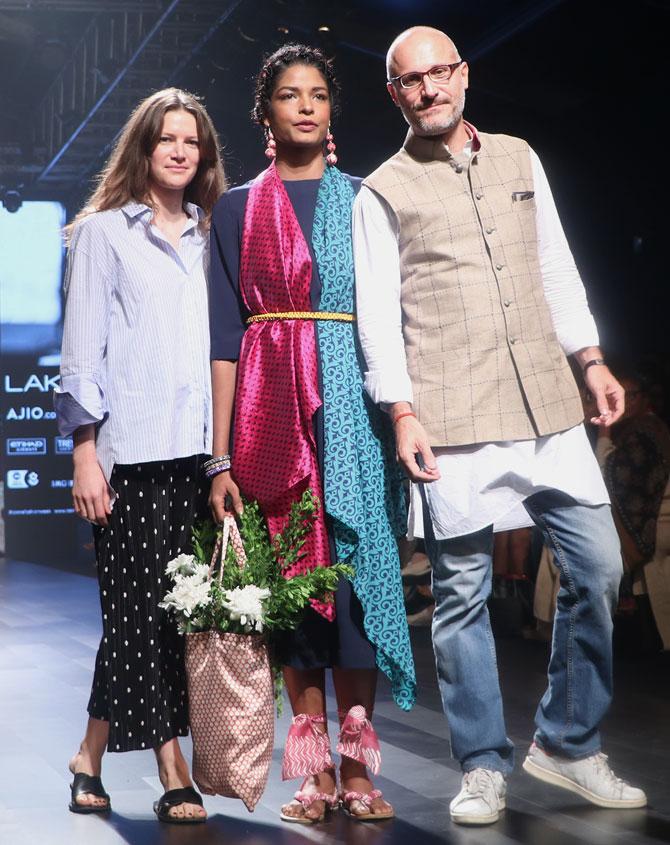 IMAGE: Ever thought of upcycling your mom's saris into tote bags?
Thank you

Natalie Frost, left and team for leading the way.
The stitching project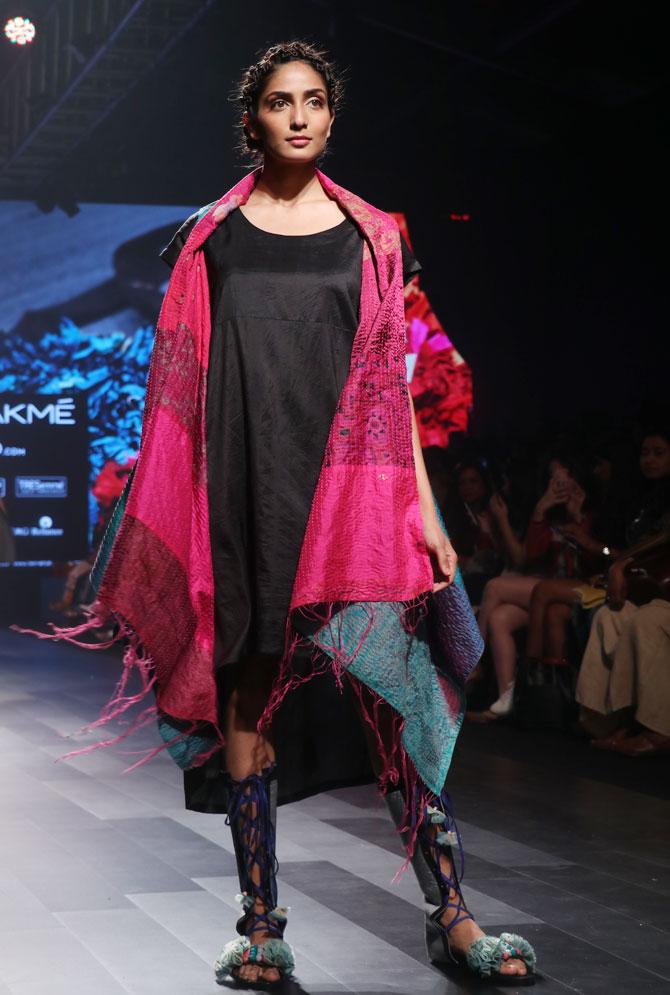 IMAGE: Stitching Project -- the name says it all! The stoles, tunics are all handmade.
The shoes have upcycled rubber tyres for soles, and feature parts of old saris and fabric remnants.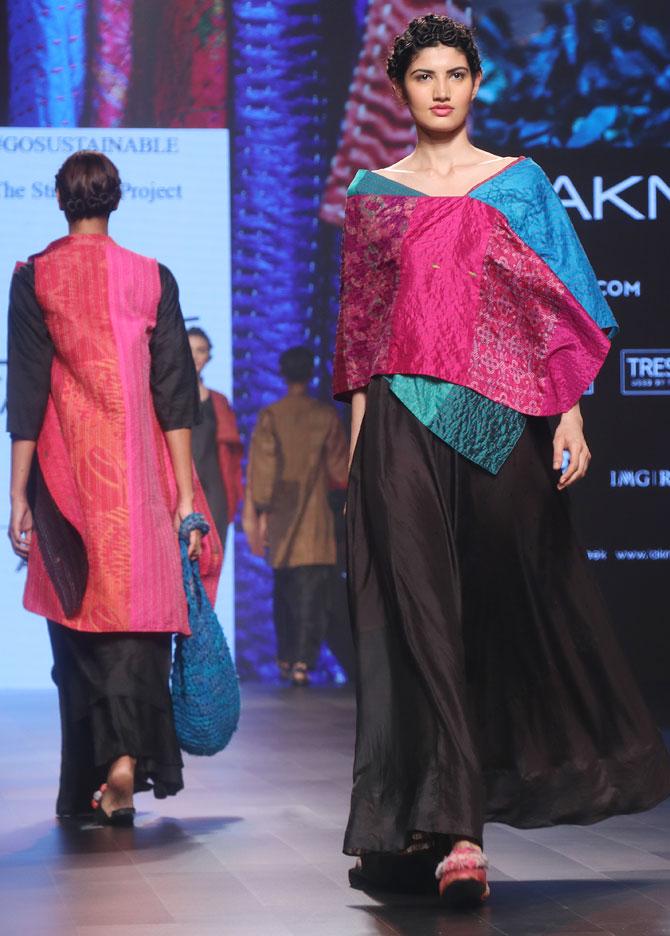 IMAGE: Patchwork and colours go hand in hand.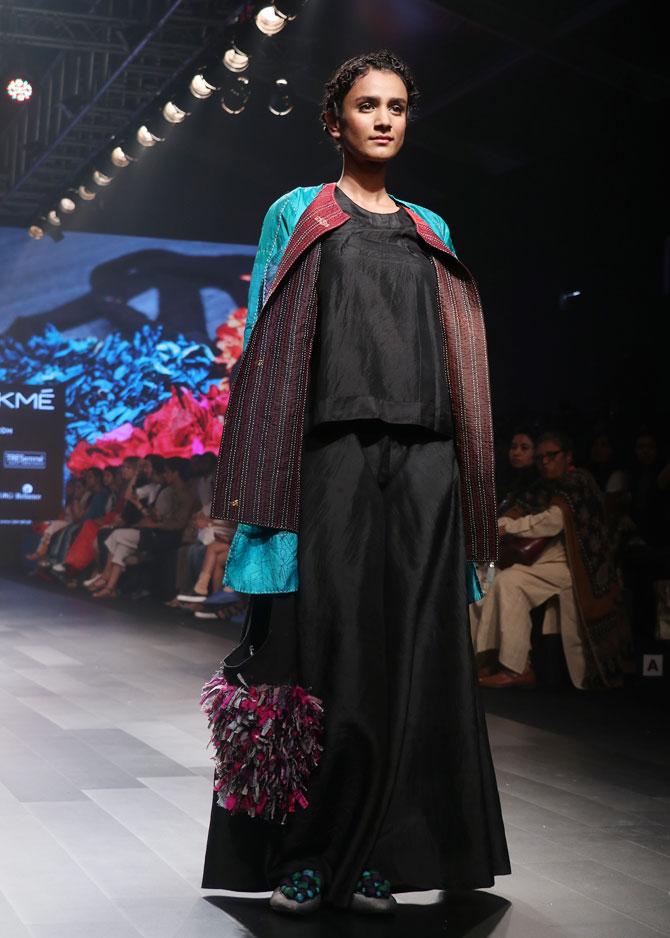 IMAGE: The texturing makes it even special.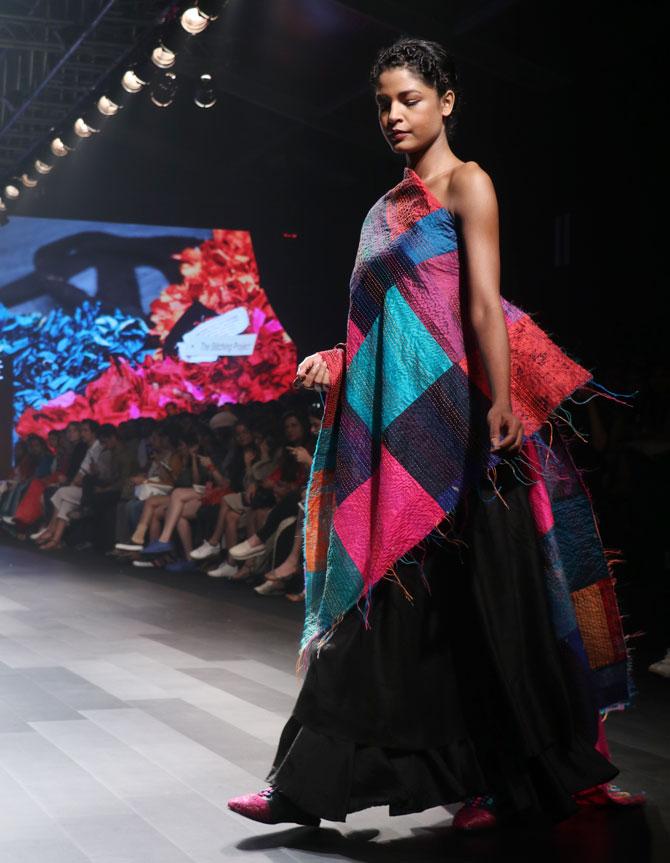 IMAGE: Traditional, trendy and eco-friendly too!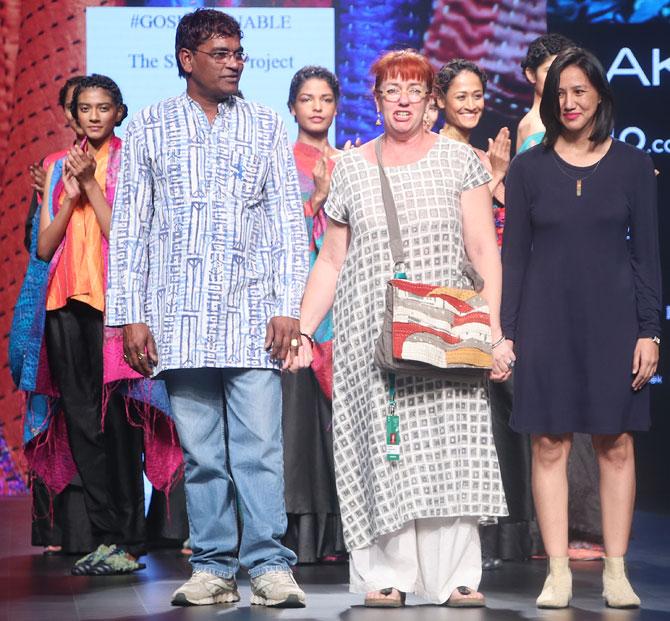 IMAGE: Praveen Nayak and

Fiona Wright are the brains behind this venture.
Jambudveep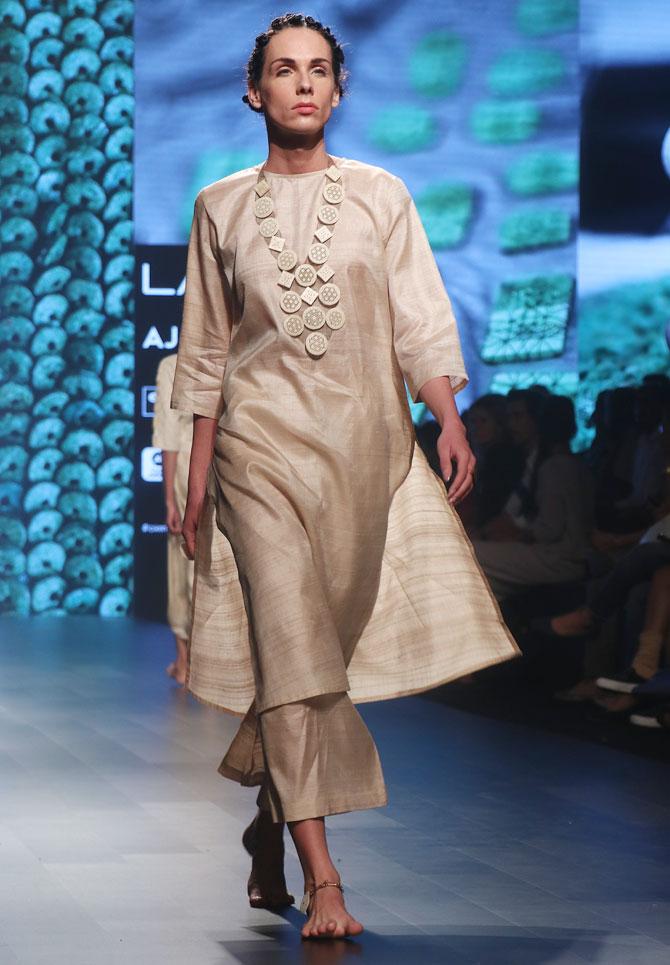 IMAGE: Ecru was the chosen fabric for Shubhi Sachan's collection.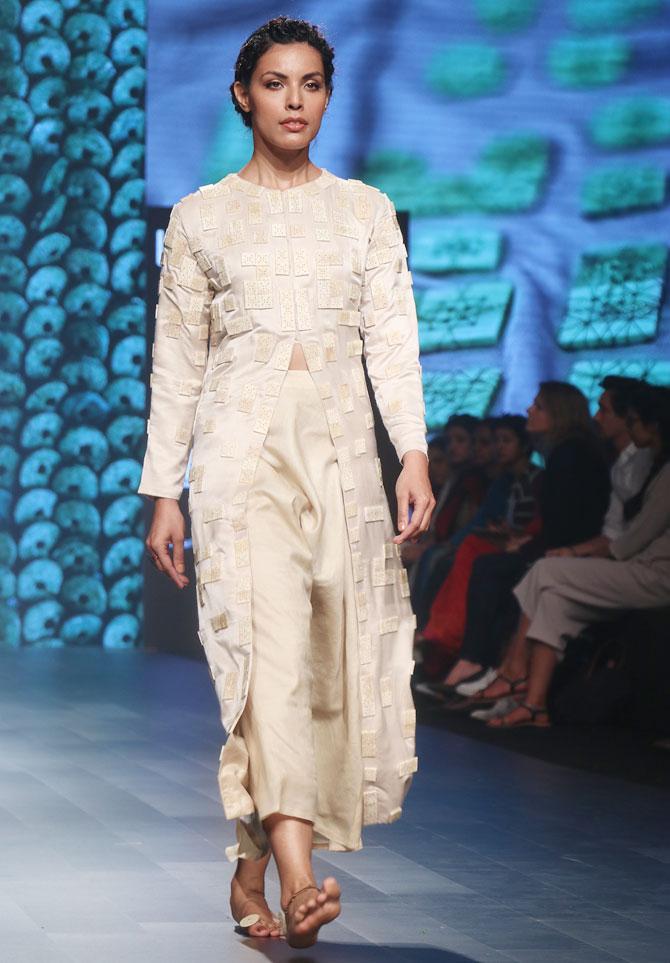 IMAGE: There were kurtas, maxis, skirts -- all made from non-hazardous, material waste from industries.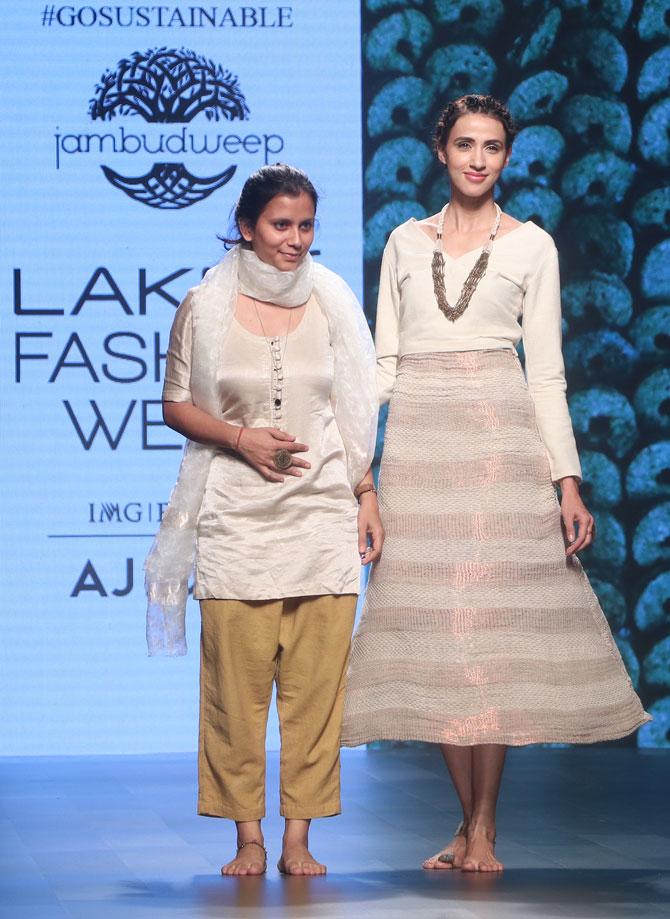 IMAGE: Alesia Raut is proud of Shruti Sachan, her environment conscious designer.
Wandering Whites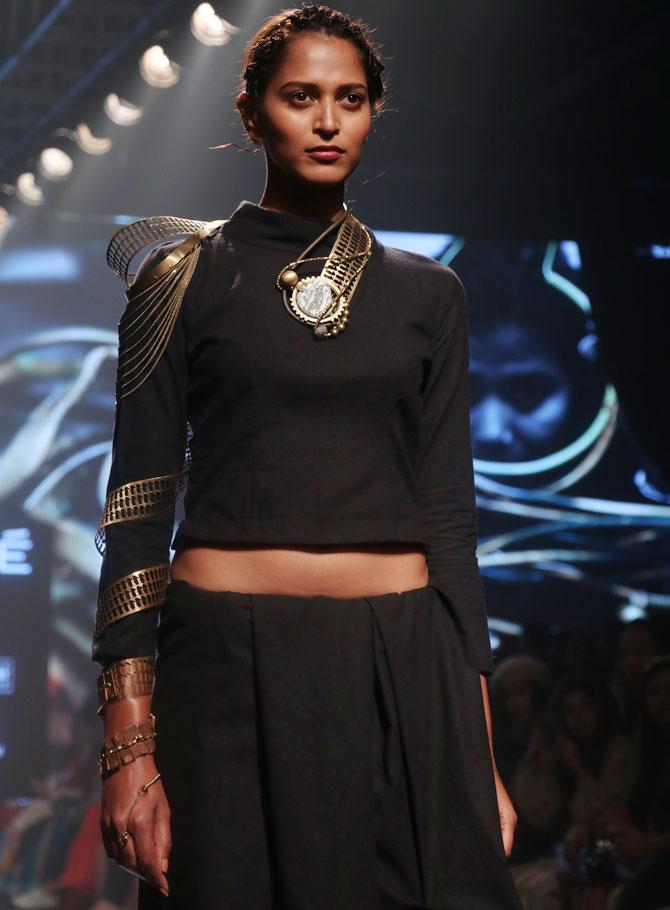 IMAGE: Not just clothes, one could also upcycle accessories.


Gaury Pathare's collection was inspired from her travels. She combined scrap materials and metal waste into useful jewellery.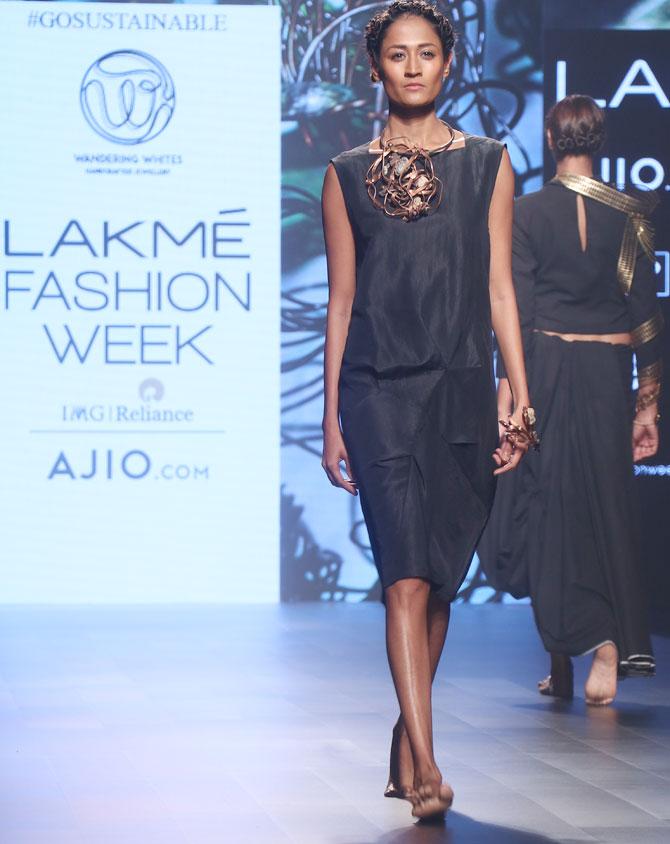 IMAGE: An imposing pendant like this is sure to turn heads.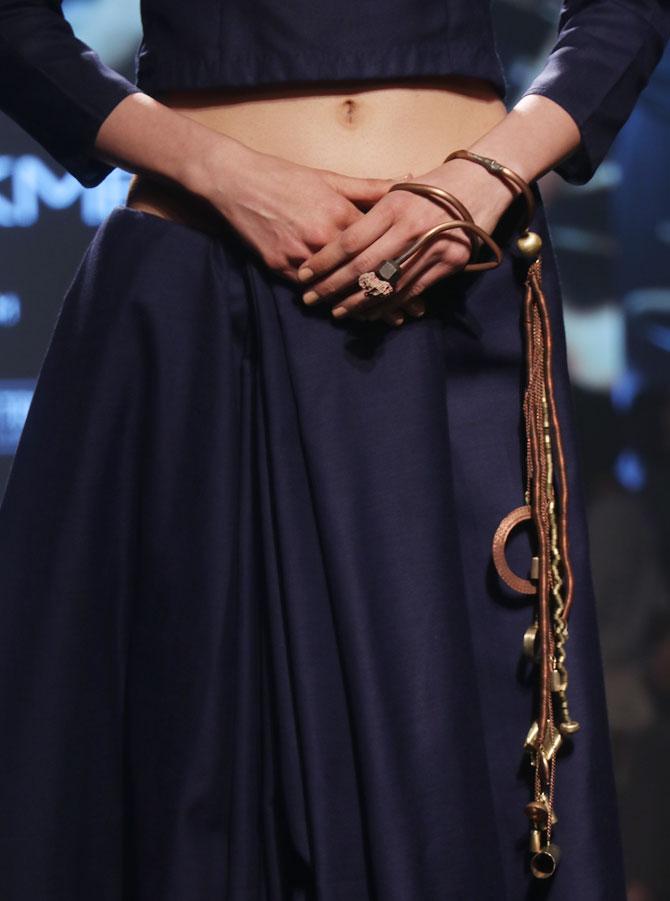 IMAGE: Metal clasps that make a statement.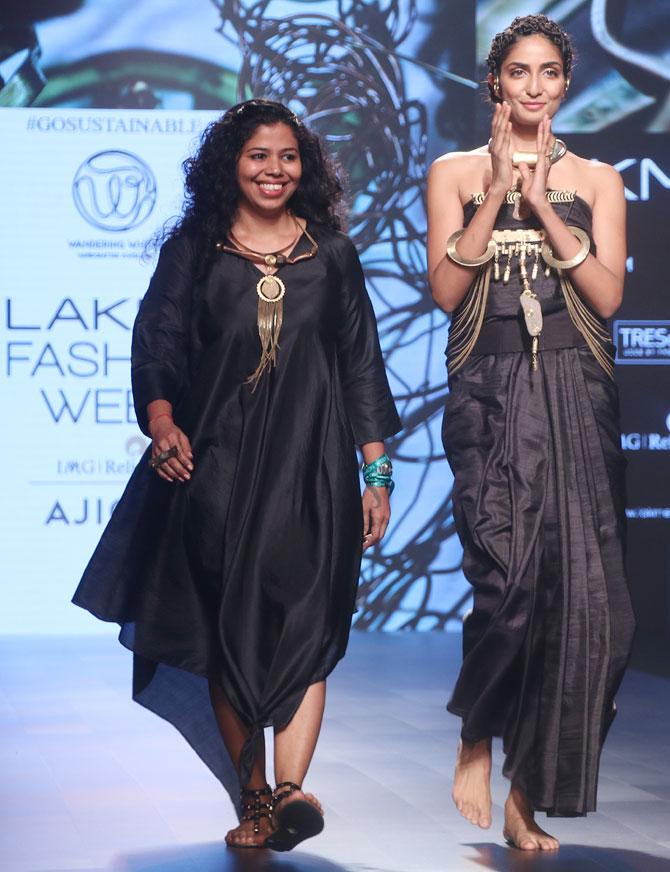 IMAGE: Gaury walks in with her muse.