In an interview with Rediff.com's Anita Aikara, Ridhi Mehra talks about her design inspiration, her latest bridal collection and shares fashion tips with young Indian brides.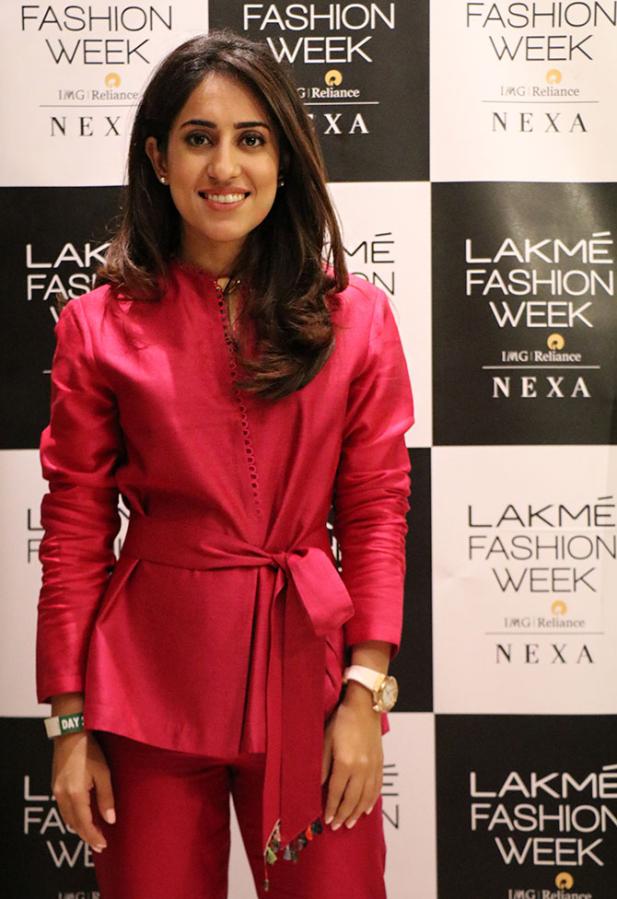 Your latest collection is...
An ode to the heirloom.
It is inspired from Kashmiri art and culture.
It is an amalgamation of Gujarati and Kashmiri culture.
You will also see a Bohemian touch to it and maintaining the luxury of the brand.
My muse is Diana Penty and I designed her outfit keeping her in mind. She is the perfect Riddhi Mehra bride.
Bridal trends to watch out for
Brides don't just want to stick to reds, they are open to experimenting with a lot of colour.
Nudes, ivory look so pretty. But at the same time I feel that your traditional colours are always the best.
Instead of cholis and blouses, one can always wear a structured jacket with a lehenga or a sari and pair it with your heirloom jewellery.
Pastels vs bold shades
I am a pastel person but am moving towards bold colours.
Your take on Indian designers
I feel they (Indian designers) are on top of their game and they are one of the best in the world. The stuff that you see with Indian designers is something you won't see anywhere else.
Fashion tips for brides-to-be
Be comfortable because it is your big day.
Don't opt for something uncomfortable or unmanageable.
I have seen some brides wearing something extremely over the top and they are so irritated because they can't handle the outfit.
It is your day and you need to be able to enjoy it.
How to be sustainable on your wedding day
It is a great day and sustainable fashion is the next big thing in India.
Brides need to think about incorporating it into their outfits. Use a sustainable fabric or opt for a handloom khadi fabric.
A politician you would like to dress up
Smriti Irani!
I feel that her personality is out there and she is such an inspiration to look up to.
She has come from cinema, but is so good at what she is doing now.
I would really need to think designing something for her keeping her taste in mind. I would like to customise it for her.