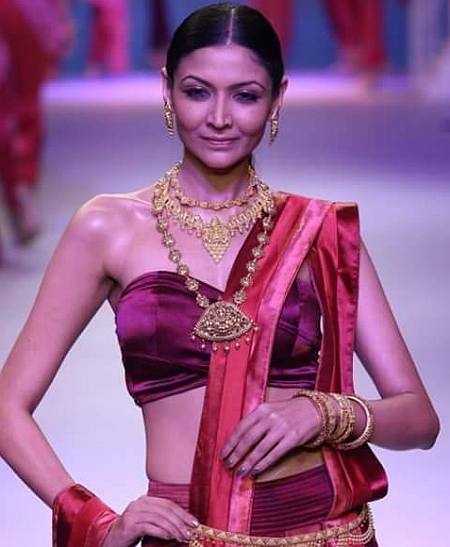 "Hereditary, genes you know... Bengalis have good hair," says Somana Chakraborty who left Kolkata in 2005 and has ever since become a Mumbai girl.
How long have been into modelling?
I have been doing professional modelling for the last eight years.
Your first glam exposure...
I came from Calcutta to Bombay in 2005 to participate in the Gladrags Mega Model Contest.
How do you keep fit? What is your fitness regime?
I do a lot of exercises. But apart from that I try to maintain a proper diet and regularly go to the gym. I feel guilty if I miss my gym workout.
I do cardio and weight training for about 90 minutes every day.
What is your cheat food?
I eat everything. For me there is no such thing as cheat food. I cheat day-in and day-out.
Since you are from Kolkata I must ask you this... which is your favourite fresh water fish?
Hilsa is my favourite but then the Shorshe mach (fish) that my mom makes is absolutely fantastic.
How much do you miss Kolkata?
I haven't been home last two years.
Don't you feel home sick?
At times, yes! When I am not well I miss home, I miss my people.
So, how do you look after yourself when you are not well?
Touch wood, by God's grace, I have got a very good set of friends. There are people who are very close to me; I have built my relationships that way.
How do you take care of your skin and hair?
Eat healthy. Being a Bengali, I am a little bit blessed. Hereditary genes you know... Bengalis have good hair.
I tend to neglect my skin but I do drink lots of water and avoid junk food.
How do you maintain your fitness schedule during fashion week?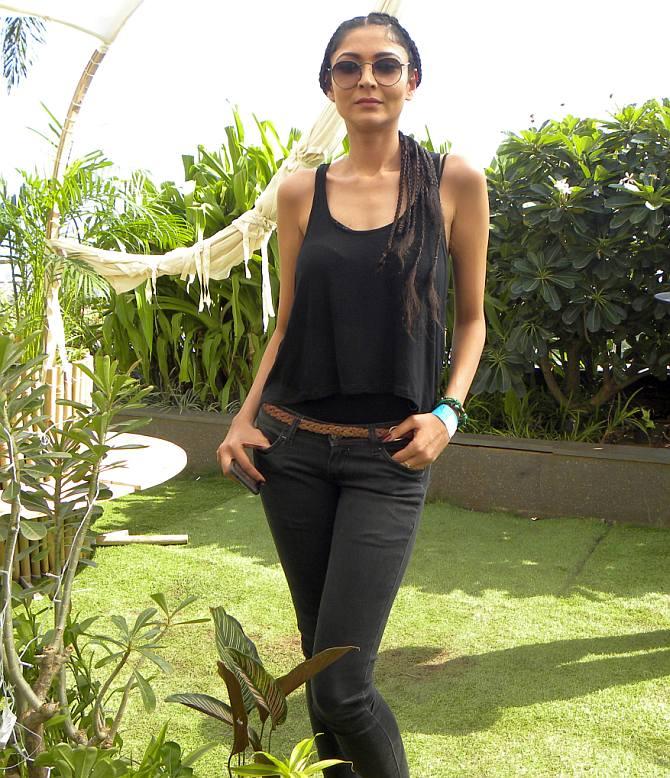 Photograph: Prasanna D Zore/Rediff.com
Wake up early; it the gym before getting on to the ramp.
Your worst modelling assignment...
Nothing is bad when it comes to modelling. I have had bad experiences but nothing really that bad.
What's your best modelling assignment?
I am sorry, I am not being diplomatic but modelling is my love and everything I do while modelling is me. I can't discriminate between one and the other.
Fashion designers you love to work for... and don't give me a diplomatic answer...
There is Shyamal Bhumika, Neeta Lulla, Anita Dongre, Sabyasachi, Soumitro Polash and Soumitro Mondal from Calcutta. I love these people's work.
Where do you see yourself in 2025?
I very much see myself as a model only.
But models have short careers...
It is like how long you can maintain yourself. You can be a model till whatever age you want to be. Ageing has got nothing to do with modelling.
You mean, you will be a model forever...
Nothing lasts forever. But you can really extend it. Your own life is not forever, so how can a career be for ever?
Your advice for aspiring models...
Today's youth can get huge exposure. There are so many modelling contests that are happening.
In my time there would be just a couple of contests happening in a year. We had to really struggle a lot to meet the right people, to get to the right place.
Now there are so many contests and grooming sessions that happen that it becomes very much easier, 20 per cent work is taken care of.
If you want to succeed now, 80 per cent is hard work. It is not easy work.
Lead image: Somana Chakraborty/Facebook