As the Lakme Fashion Week Winter Festive 2017 begins, Rajesh Karkera/Rediff.com captures the chaos backstage.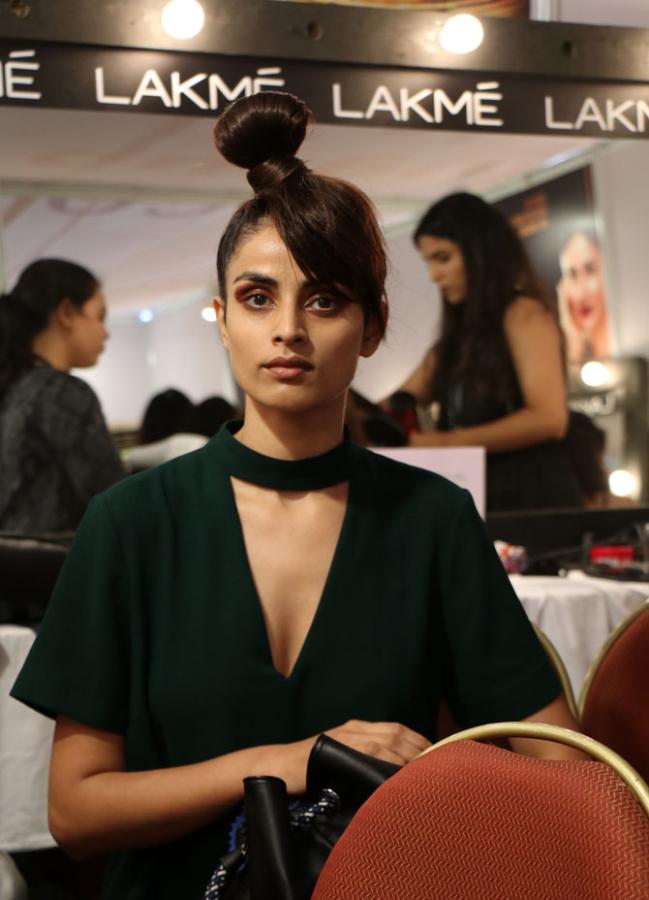 Aditi Mishra... the first face I spot at the venue. Raring to go for this season, Aditi is one of the early models getting her look ready for the Rara Avish show by Sonal Verma.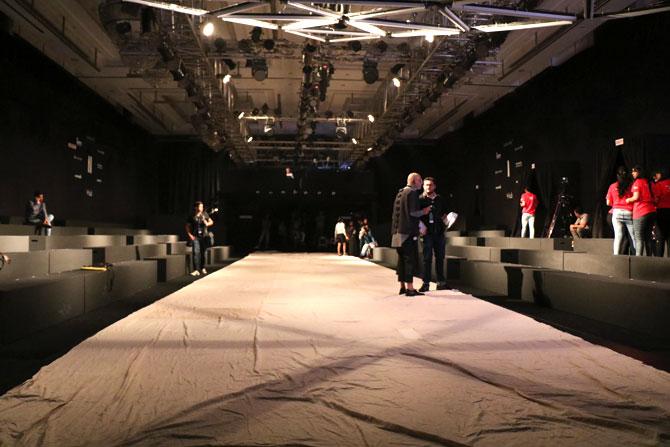 The ramp looks ready for some action.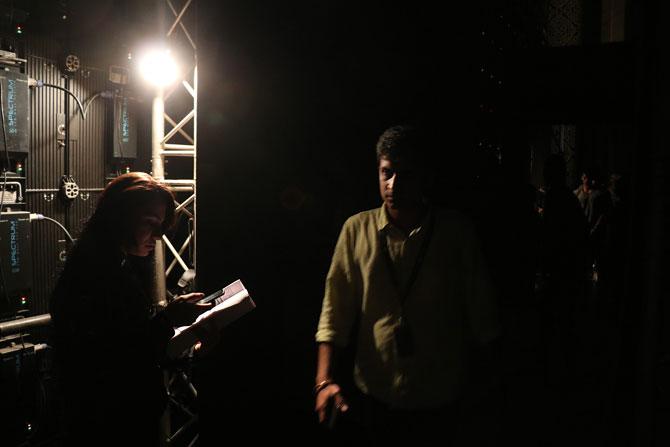 Model coordinators call out the names of the models in the dark. The lights will go on any minute, but for now the models have to navigate through their dark surroundings.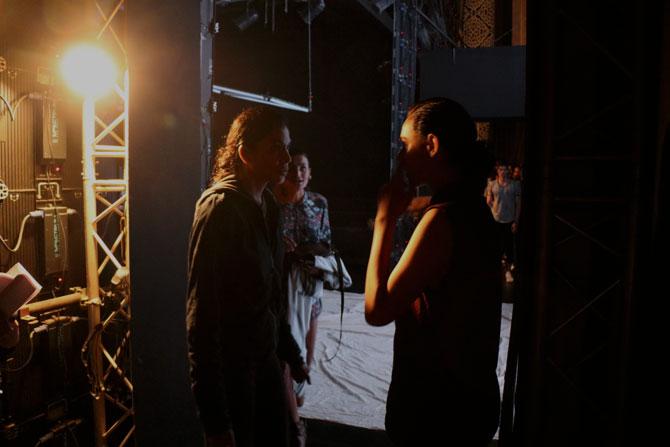 Models Hasleen Kaur and Hemangi Pate have an animated conversation about being careful while walking in the dark, as Rachel Bayross (in the middle) finishes her walk.
The male models wait for their turn as the music beings to fade.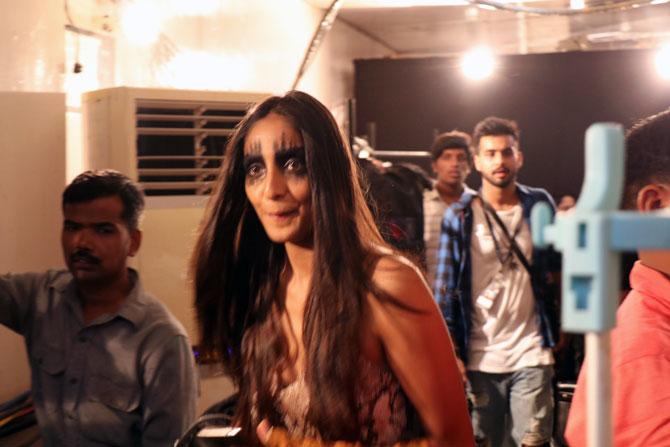 A model

rushes out from the ramp area to the hair and make up section.
Video: Watch the behind-the-scenes action
A metallic top gets its finishing touch.
Hair and make up artist Marianna Mukuchyan gets her models ready for the runway.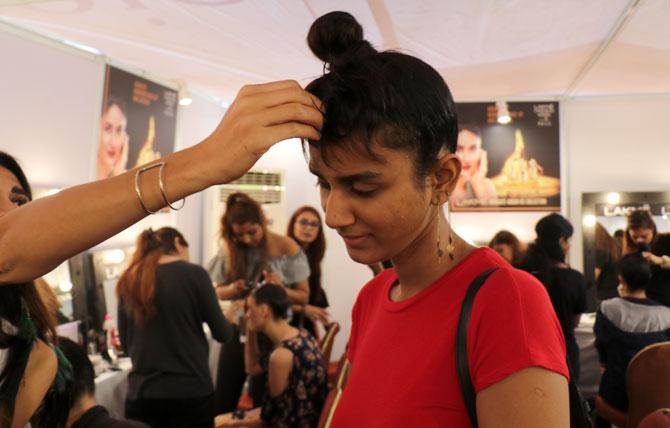 Marianna is pretty pleased with model

Aishwarya Singh, who's pulled the look together herself despite having short hair!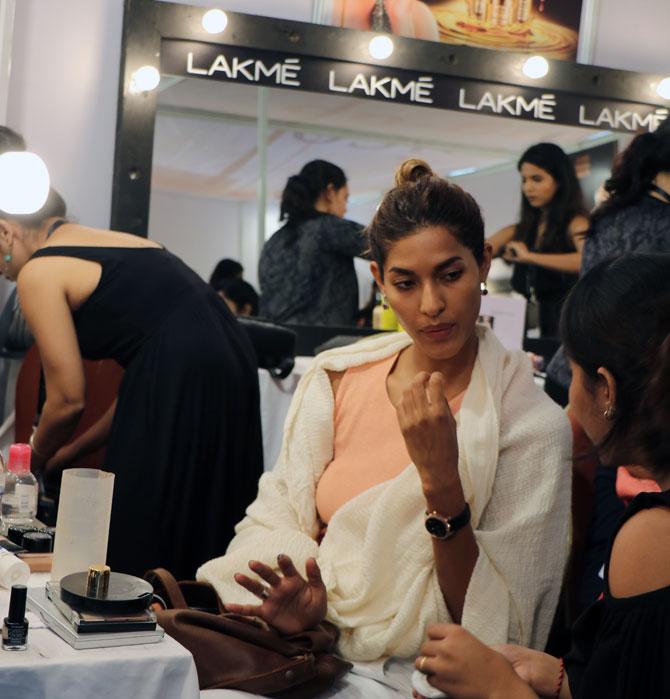 As people scurry with their last-minute preparations, a model uses the time to catch up with friends.