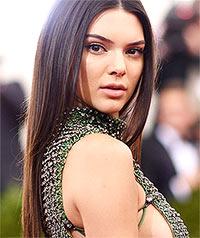 The Victoria's Secret model revealed that she isn't embarrassed to bare her breasts.
This and more news from the world of showbiz in the latest edition of our glamour round-up.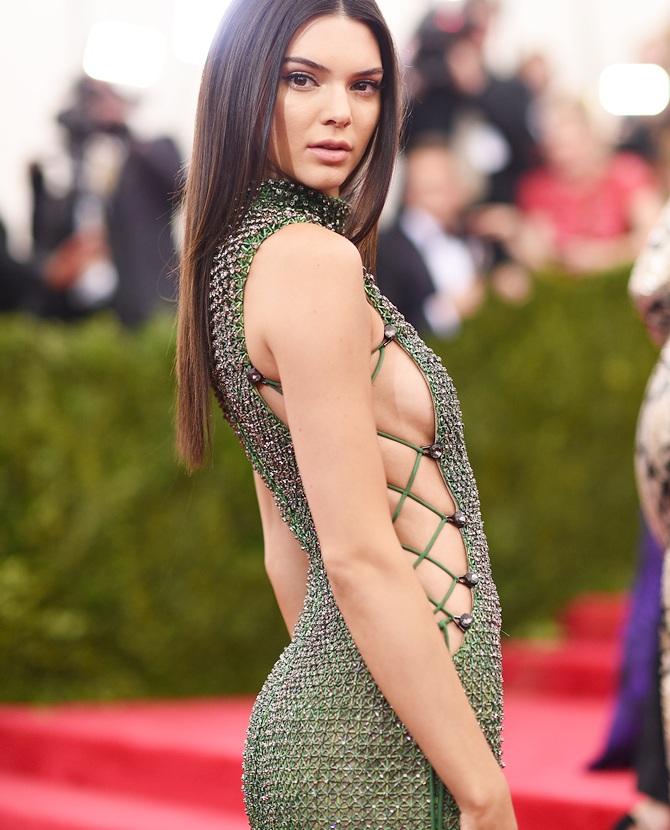 Photograph: Andrew H. Walker/Getty Images
Kendall Jenner has declared her support to the Free The Nipple movement. The Keeping Up With The Kardashians star was recently spotted wearing a sheer off-the-shoulder black top without a bra in New York. The top revealed her silver nipple piercing, which is soon becoming a huge trend post the model was seen sporting it.
She revealed that when it comes to going braless, she isn't afraid to embrace a daring look.
The 20-year-old reality star wrote on her blog, 'I really don't see what the big deal is with going braless! Free The Nipple. It's sexy, it's comfortable and I'm cool with my breasts. That's it!' she continued.
'It's also a fun way to show off my different nipple rings! I think it's cool and I really just don't care,' she added.
Why Kim was so upset when her son said 'Dada'?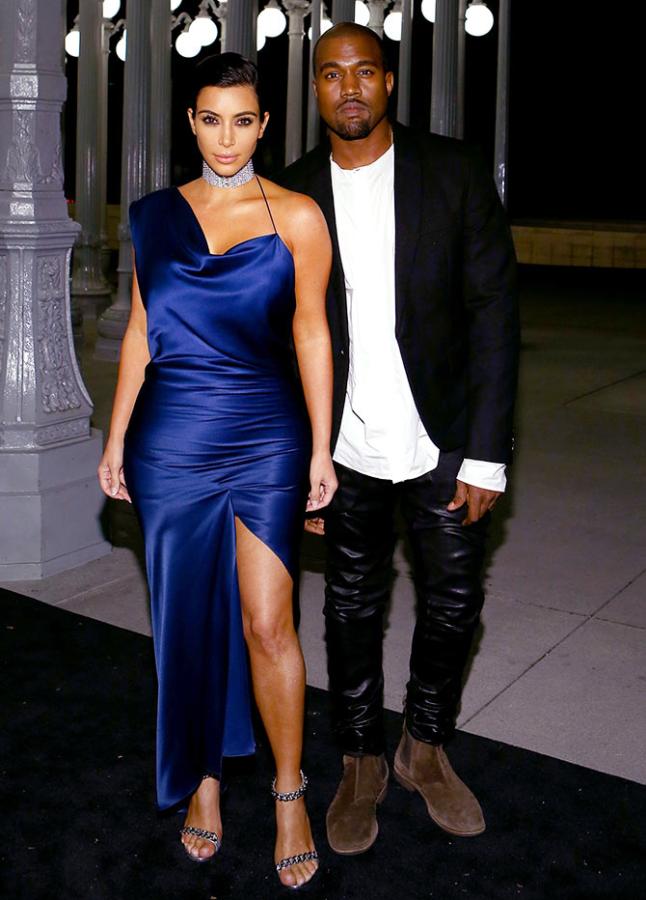 Photograph: Rich Polk/Getty Images for LACMA
Kim Kardashian's youngest one is surely a daddy's boy. He recently blurted his first words and guess what it was. Well, he said 'Dada'.
Saint West, who was born in December, has started to say 'Dada', although his mother wanted him to say Momma first, reports Channel24.
'He said Dada today, three times and I was like 'what?' Kanye was so excited. He was like 'I told him to say that.' I was like, 'I just really wanted him to say Momma first,' said the 35-year-old reality star last week at MGM Grand's Hakkasan nightclub, Las Vegas.
Cara: 'I have had sex on planes a lot'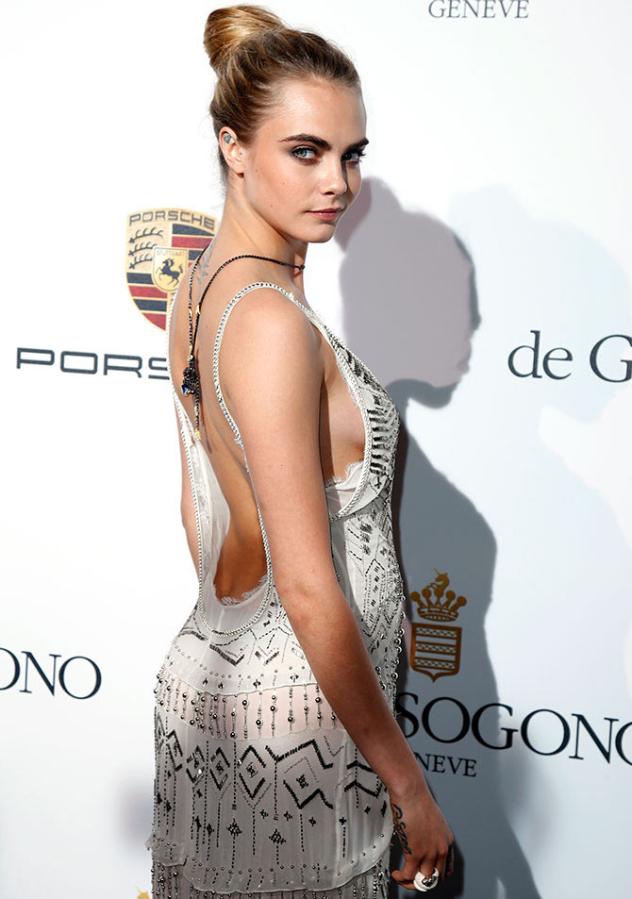 Photograph: Benoit Tessier/Reuters
Cara Delevingne got candid about her sex life with LOVE Magazine.
The 23-year-old model-turned-actress said that she got caught every time she had sex in a flight, reports News.com.au.
'I have had sex on planes a lot. But I've always been caught. It's super hard not to get caught,' added the British beauty.
She went ahead to reveal a raunchy encounter that drew the attention of a fellow traveller, who refused to look away.
'I had sex in the chair on the plane and there was a guy watching,' Delevingne revealed.
'We ended up telling the air stewardess what was happening. Like, 'This guy keeps staring at us. Can you tell him to stop?'' she added.

Gigi and Zyan's relationship secret revealed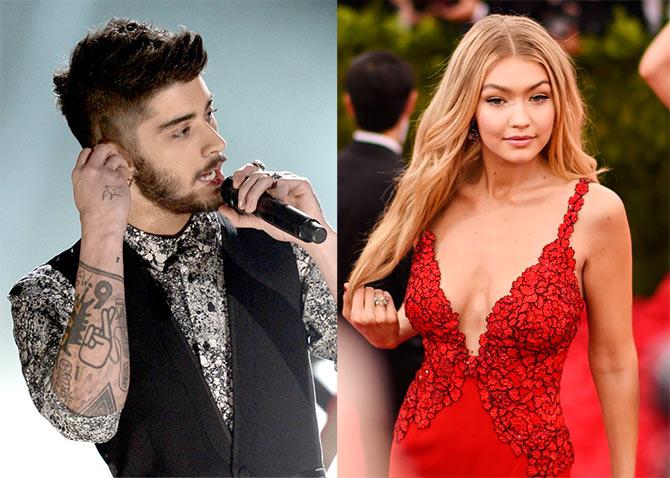 Photographs: (left) Kevin Winter/Getty Images and (right) Andrew H Walker/Getty Images for Variety
Singer Zayn Malik says his relationship with model girlfriend, Gigi Hadid, has been working so well because of her intelligence.
He disclosed that it's not her looks or figure but her mind that attracted him the most, reported Female First.
'She's super intelligent. I think that's why it works so well. And we do the same type of job so we get that with each other,' Malik said.
The songwriter also talked about quitting One Direction last year because he was unable to innovate.
'At that time in my life, I felt I had done everything I could do there and I just needed to change it up. It didn't feel brave.
'My entire life has changed in the last year. I'm still taking it all in. I've found so much out about myself. Mostly how in love with music I still was,' he said.
Jlo inspired Kim to diet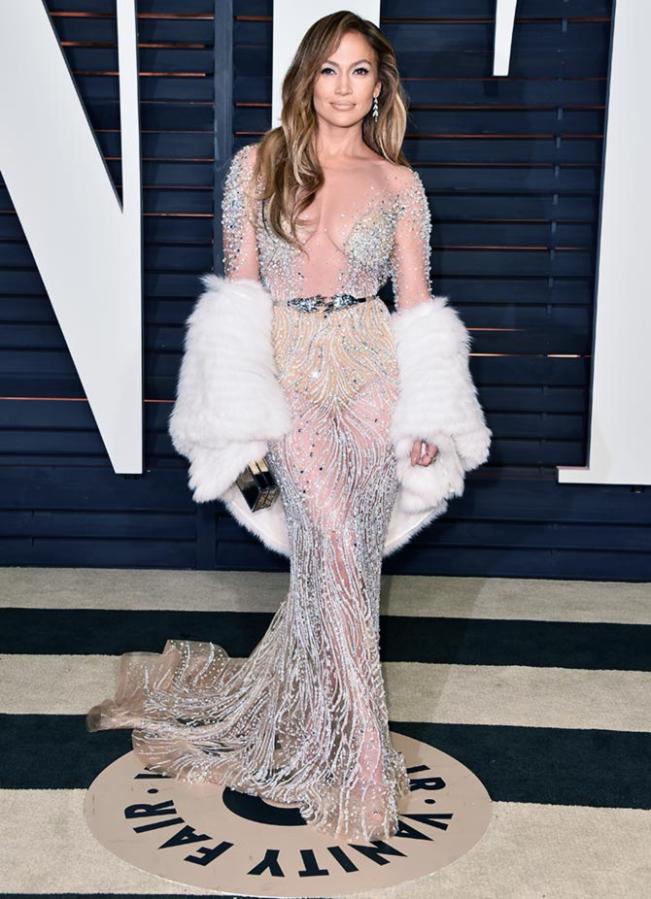 Photograph: Pascal Le Segretain/Getty Images
Kim Kardashian said she was inspired to diet after watching singer Jennifer Lopez on her recent show Shades Of Blue.
The 35-year-old Keeping Up With The Kardashians star recently attended Lopez's 47th birthday party in Las Vegas and shared a picture of herself with the singer.
'I know I'm a little late but Happy Birthday to my girl @JLo. We had the best time in Vegas celebrating your birthday and after seeing your show I started my diet again LOL,' Kardashian wrote.
Calling Lopez her an all-time inspiration, she continued, 'I've never met anyone who ages backwards! So beautiful inside and out! Forever my inspiration! (sic).'