Now you can flaunt your curves in the flattering way. Find out how!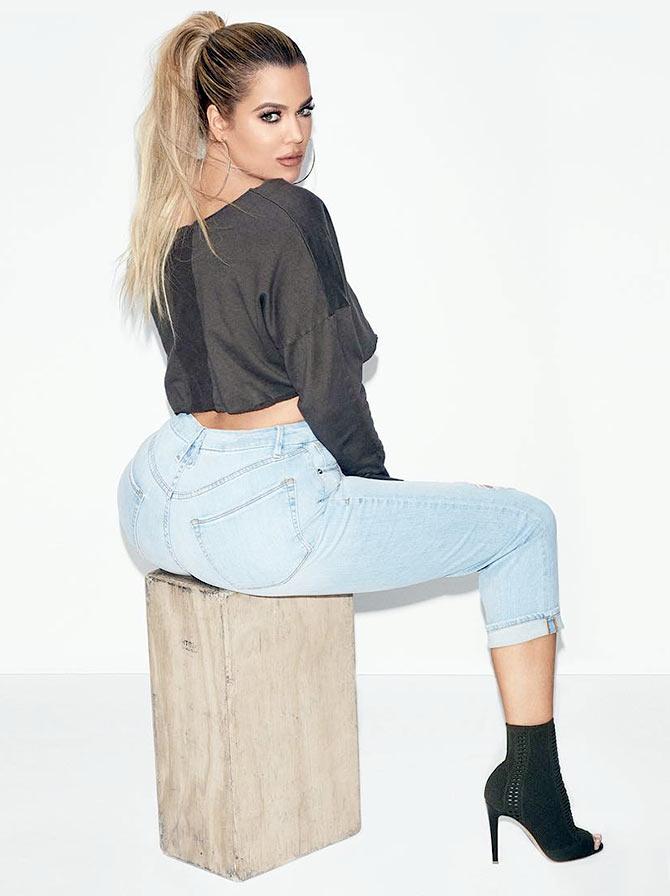 IMAGE: See how Khloe Kardashian shows off her curves in Good American pair of jeans.

Photograph: Kind courtesy Khloe Kardashian/Instagram
Reality star Khloe Kardashian recently celebrated the launch of Good American, her denim line for women who want to "show off your curves" even if they have big body size.
With the denim collection, the Keeping Up With the Kardashians star believes she has helped create a brand that is ideal for any lady of any size, reports E! Online.
"I want to be able to have denim because even if you're a little bigger, you still want to be trendy and cute and show off your curves," she said in a statement.
"I think the selling point for me was having a really wide range of sizes and not trying to segregate people into shopping the plus-size. I really want to break down those barriers and have a denim line for real woman," she explained.
Recalling about the past days when she used to shop for premium denim at high-end boutiques that would not go up to size 12, which she was at the time, the 32-year-old said, "I would get so embarrassed going with my sisters."
The Kardashian beauty is best associated for her continuous work out sessions on a regular basis. She joked that she had started to "live in denim" and make up on lost years.
The Good American collection will soon be available online and at Nordstrom, an American chain of department stores.