Which designer does the master couturier admire?
What brands does he patronise?
And just what got him started on menswear designs?
Here's an exclusive extract from an interview with Sabyasachi Mukherjee that appears in GQ India's November 2014 issue.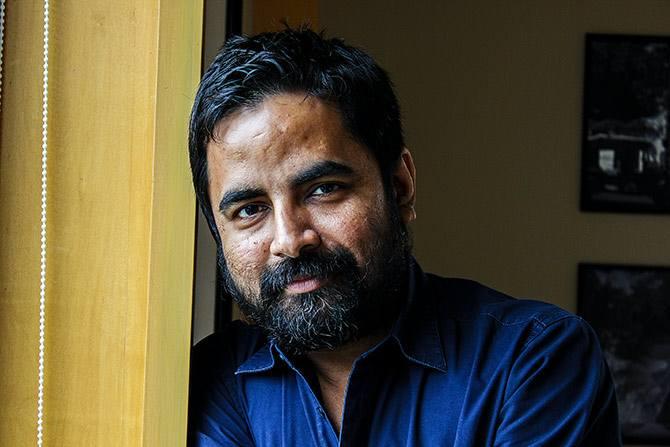 Sure, he's got talent, but what's also steered Sabyasachi Mukherjee to the top is his razor-sharp business sense
In person, Sabyasachi is the antithesis to his opulent label.
He's walked into this interview wearing a crumpled T-shirt, frayed jeans and trainers, without the customary PR convoy to assist his every move.
How did you kickstart your fashion career?
I was partially interested in fashion but didn't know any Indian designer besides Rohit Khosla.
I'd heard of none from the West.
I couldn't afford to be indulgent about my career, though, so while I was in design school, I worked simultaneously.
That's what shaped my career.
What steered you towards menswear?
I don't like fussing over clothes.
Even when I shop today, I buy high street clothing -- my favourite brand is GAP.
The only designer I'd buy was Rajesh Pratap Singh.
So I thought where do men like me go to shop, as far as Indian clothing is concerned?
That's why I started designing menswear for the tribe that felt the same vacuum I did.
So where do you shop for menswear these days?
I've actually found some of the most stylish stuff at car boot sales in London.
What Goes Around Comes Around in New York has the best cowboy boots and denims, and I trip on 501s.
At the moment, I'm on the hunt for the perfect vintage leather motorcycle jacket.
Which men do you think are stylish?
I'm quite charmed by Waris Ahluwalia.
I like Johnny Depp because he doesn't take fashion too seriously.
And I like Tom Ford for his quality fabrics, but I think he takes himself too seriously.
To read more, grab your copy of GQ India's November 2014 issue, out on stands now.
Image: Sabyasachi Mukherjee
Photograph: Uttam Ghosh/Rediff.com