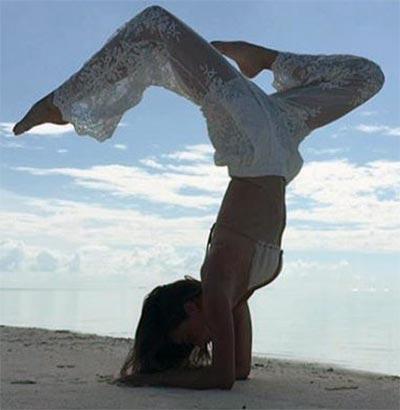 Despite their hectic lives, they still find the time to look like a million bucks.
Ever wondered how Malaika Arora Khan manages to look so svelte? Or the secret behind Waluscha De Sousa's perfectly toned abs?
Read on to discover fitness secrets of these celebrity moms who eat to their heart's content and yet manage to stay so fit.
Maria Goretti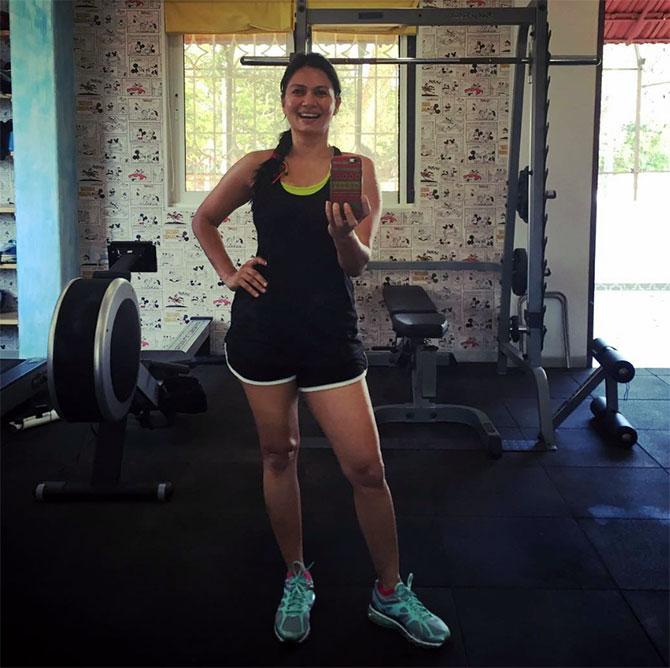 Photograph Courtesy: Maria Goretti/Instagram
This former VJ and mother-of-two is a huge fitness freak.
She lost those extra pounds wisely by eating to her heart's content and working out hard.
Given the awesome, lip-smacking food pics that Maria Goretti puts up on her Instagram feed, we're certain she's a huge foodie!
But then she burns those extra calories by putting in long hours at the gym, and leading an active lifestyle.
Waluscha De Sousa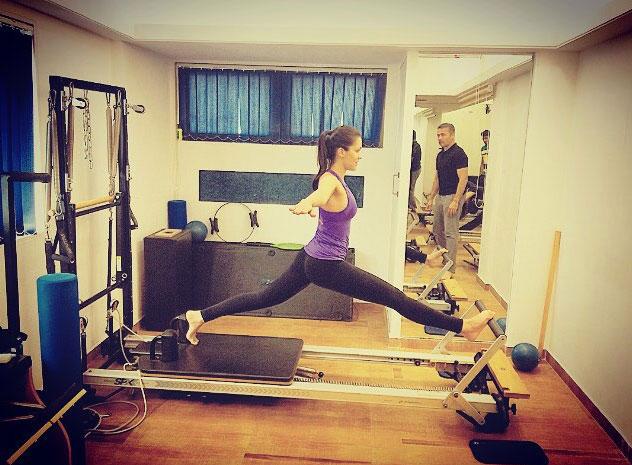 Photograph Courtesy: Walusha De Sousa/Instagram
She's bringing sexy back!
If Walusha De Sousa is not at the gym doing her weight training and Pilates, she's out walking, armed with her iPod.
Walking is a brilliant stress buster for this mother-of-three, who burst into the acting scene with Fan.
Kristin Cavallari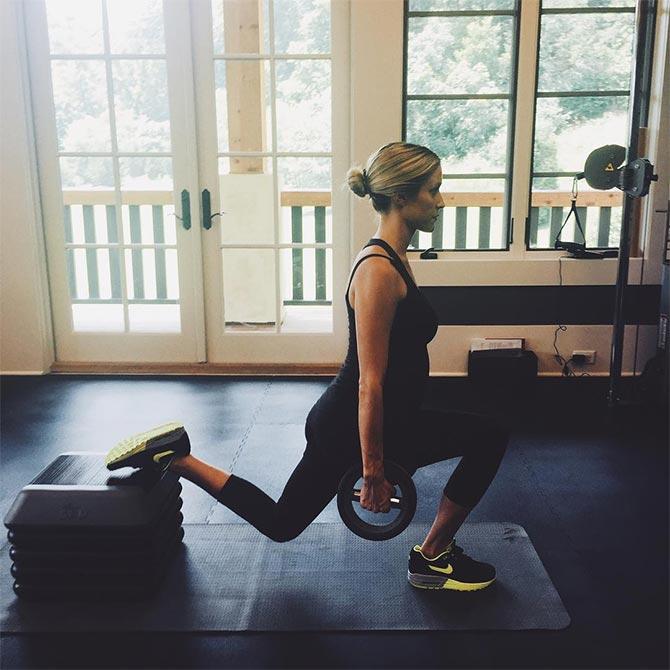 Photograph Courtesy: Kristin Cavallari/Instagram
She dropped 20 pounds in two months after giving birth to her youngest son. And this time when she gave birth to her third child, a baby girl, she has a step-by-step plan in place to get back in shape.
Working out when having a new-born in the house can be quite a struggle but Kristin Cavallari is happy even if she manages to workout four to five times a week.
Her fitness regime includes fast-paced workouts, and doing lunges, squats, and sit-ups at home.
Miranda Kerr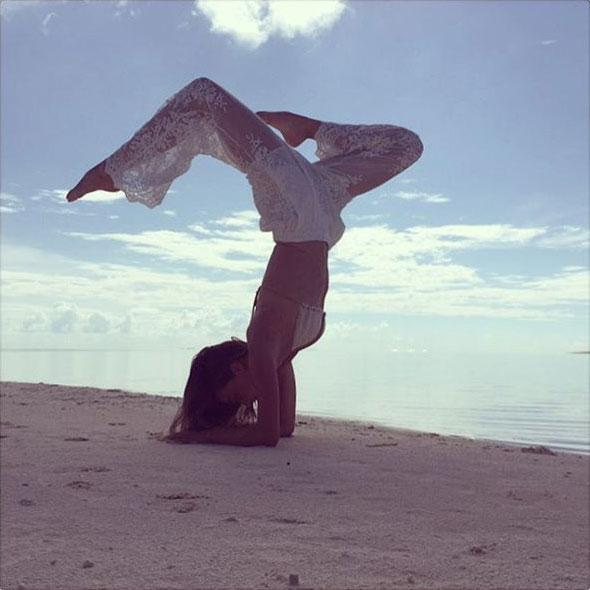 Photograph Courtesy: Miranada Kerr/Instagram
She's got a four-year-old son and she definitely doesn't look like a mother. But it was no easy feat getting rid of the post-pregnancy pounds.
Miranda Kerr does it all -- resistance training, yoga, Pilates, strength training, and gymnastics.
And she knows how to balance motherhood and her workout regime and does throw in a lot of activity when she spends time with her son -- they often go together for bike rides and hikes.
Malaika Arora Khan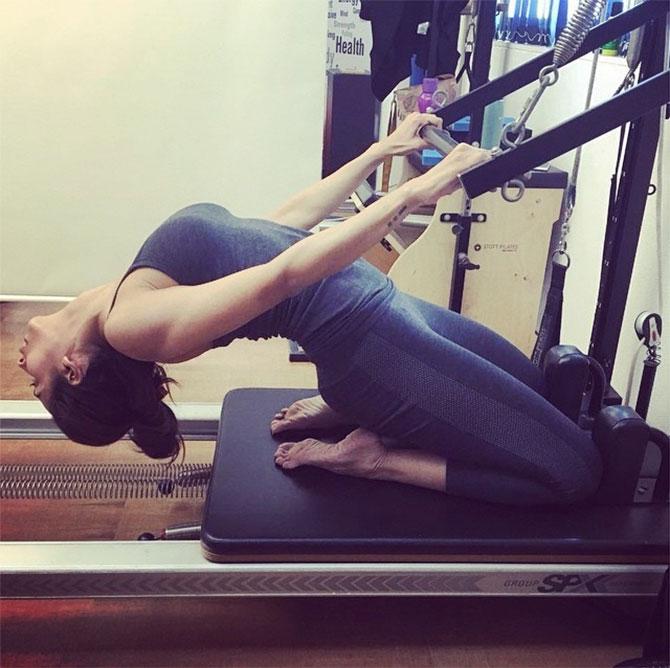 Photograph Courtesy: Malaika Arora Khan/Instagram
She's got a figure to die for, and the secret is the killer workouts she's been religiously doing.
Malaika Arora Khan never worked out before she had a baby, but now she's addicted to Pilates and has plenty of goals lined up each day of the week.
Lara Dutta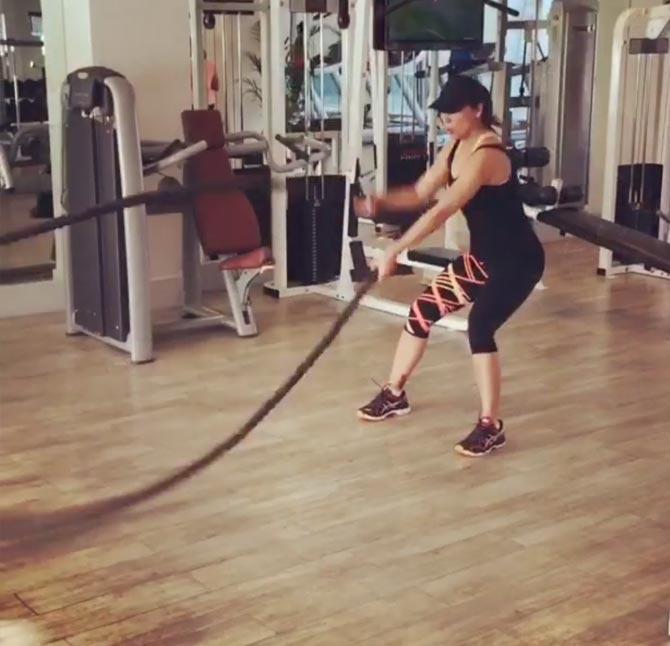 Photograph Courtesy: Lara Dutta/Instagram
The beauty queen believes in starting her mornings right and "the rest of the day is a breeze!"
Yoga helped Lara Dutta shed the extra kilos she put after giving birth to baby girl.
For this model-turned-actress, it is three-day weight training, three-day yoga schedule, and a six-day cardio regime.
Gisele Bundchen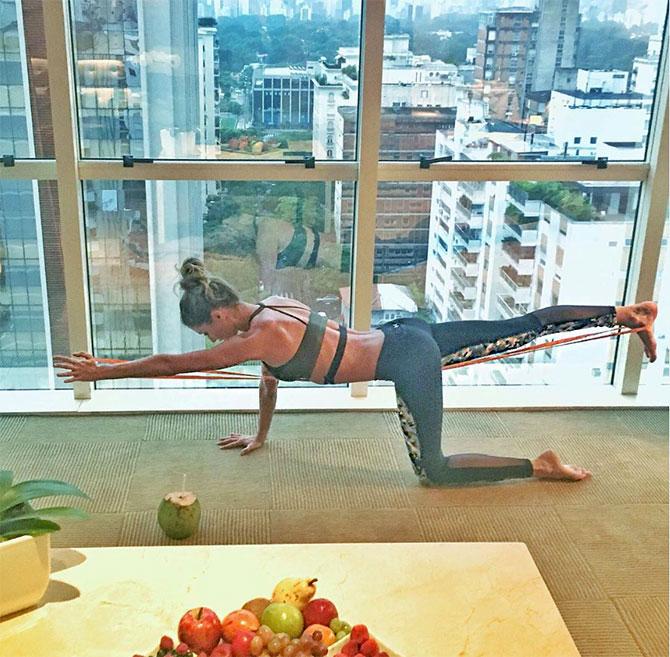 Photograph Courtesy: Gisele Bundchen/Instagram
She's one of those moms who snapped back in shape in weeks after giving birth to her son. Gisele Bundchen is addicted to yoga and does free-style yoga.
But the secret to her toned figure is surfing, swimming and underwater running.
Drew Barrymore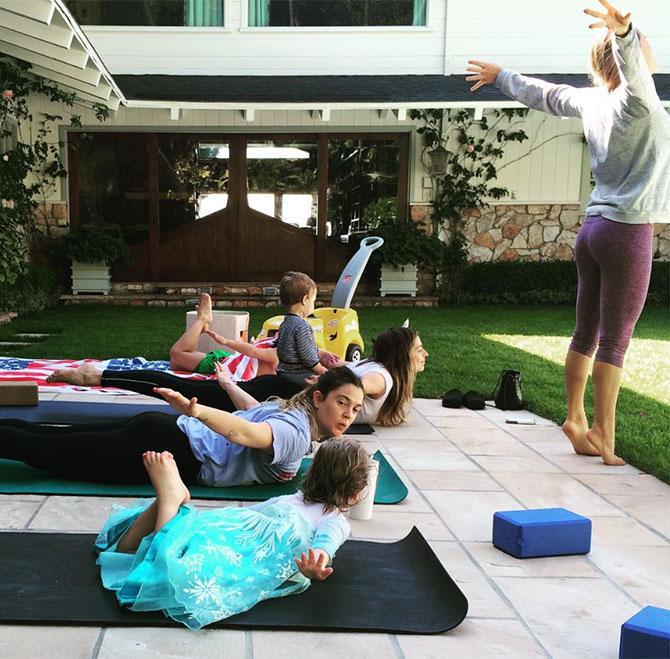 Photograph Courtesy: Drew Barrymore/Instagram
What better way to lose calories than taking a yoga class with your daughter like Drew Barrymore does.
She's definitely giving new mothers plenty of fitness goals.
This 40-year-old mother-of-two has been sweating it out in the gym to go back to her pre-baby bod and looks like she is close to achieving that.